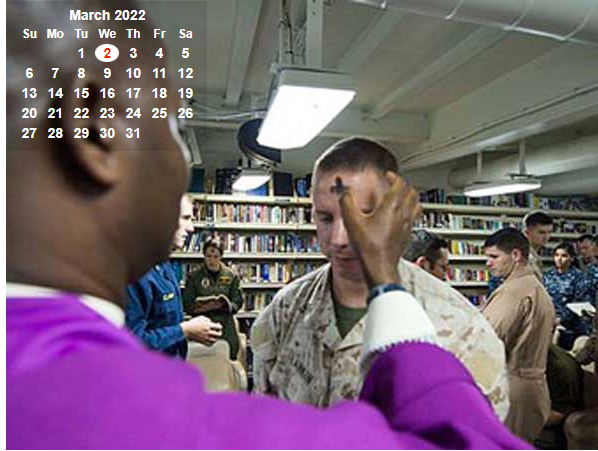 What is Ash Wednesday?
Ash Wednesday is a Christian religious event celebrated with great zeal and love. They celebrate ash Wednesday because it is a sign of the beginning of Lent. It is also their religious event and they spent the whole period of lent with great respect and love.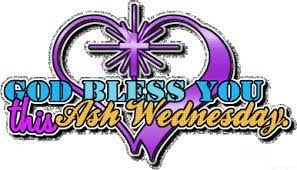 When is Ash Wednesday 2022?
Christians celebrate Ash Wednesday, seven weeks before Easter. The day after the event of Mardi Gras is referred to as Fat Tuesday. This represents the first day of Lent according to the observance of Christians and the start of almost six weeks of penance and fasting.
What is the Origin of Ashes?
The ashes used on Ash Wednesday are originated from the burning of the palms that have been burnt on the last palm Sunday. On Palm, Sunday palms are used in many churches just to symbolize the Triumphant entry of Jesus on Sunday before his crucifixion. They feel blessed to use the ashes on that Wednesday every year.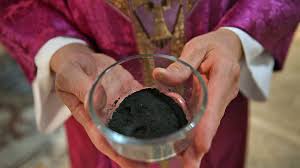 From Wikipedia, learn more about the history of Ash Wednesday…
History of Ash Wednesday & Lent
The beginnings and history of Lent aren't clear. Lent has been observed likely, "Since the times of apostolic are, though the practice was not formalized until the First 325 CE Council of Nicaea." Christian scholars have noted that after the legalization of Christianity in A.D. 313 Lent has become more regularized.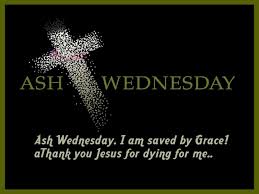 Pope St. Victor I, St. Irenaeus, and St. Athanasius all seemed to have written about Lent during their Ministries. It is mostly agreed that "By the end of the fourth (4th) Century, there comes a period of 40-days for the preparation of Easter is well known as the Lent existed, and that fasting and prayer constituted its primary spiritual exercises."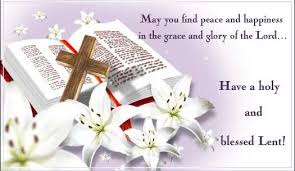 What is Lent?
Ash Wednesday is also important as it marks out the start of Lent. Lent is a time period of self-sacrificing and fasting. That's the reason Ash Wednesday is very important in the Christian calendar.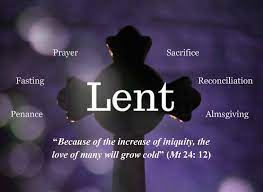 Lent is the period of fasting that lasts for almost six weeks in which all the Christian community says prayers and almsgiving for the preparation of Easter. It is not just a period for repentance on your sins, it is an opportunity for repentance and getting Jesu's mercy, it is a period that reminds us of our all duties towards religion as a Global Family.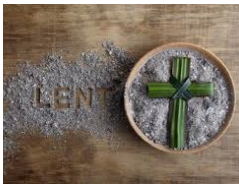 Who Celebrates Ash Wednesday?
Ash Wednesday is also known as the Day of Ashes and all the Christian community gets a cross mark on their forehead with ashes. This day is very important for all Christians because it is their religious event and represents the start of Lent.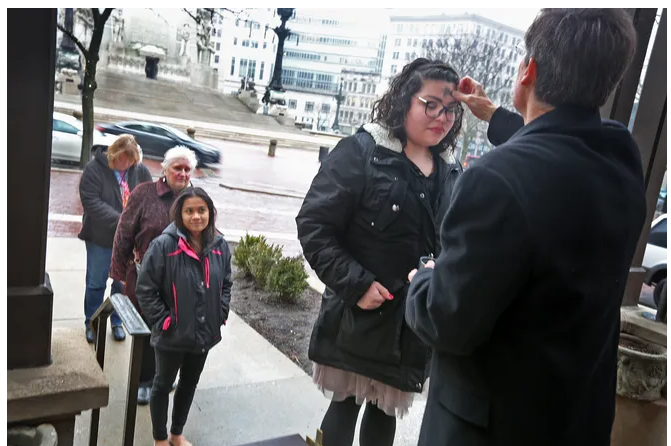 Dates of Ash Wednesday for Coming Years
2nd March of the year 2022 is the 61st day of this new year and according to the calendar of 2022. Ash Wednesday 2022 is almost one month and 6 days after the New Year start.
| | | |
| --- | --- | --- |
| Holiday | Date | Days to Go |
| Ash Wednesday 2021 | Wed. February 17, 2021 | -341 |
| Ash Wednesday 2022 | Wed. March 02, 2022 | 37 |
| Ash Wednesday 2023 | Wed. February 22, 2023 | 394 |
| Ash Wednesday 2024 | Wed. March 14, 2024 | 751 |
| Ash Wednesday 2025 | Wed. March 05, 2025 | 1136 |
| Ash Wednesday 2026 | Wed. February 18, 2026 | 1486 |
Importance of Ash Wednesday For Christians
Ash Wednesday is very important near the Christian community because it is the solemn reminder of the mortality of humans and the need for a good reconciliation with God. This day remarks the beginning of the penitential Lenten season. It is observed with fasting and ashes as usual or commonly.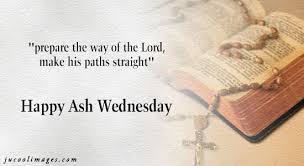 Bible And Ash Wednesday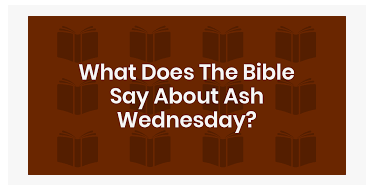 Ash Wednesday is not mentioned anywhere in the Bible but as a sign of penitence that predates Jesus, they traditionally donned ashes. In old trends, it is repented as '' in the dust and ashes'' and it is now also represented by many other associations like Jeremiah, Samuel, Esther, and Isaiah. In all the Churches while celebrating Ash Wednesday, a Minister recites nicely and loudly Genesis 3:19 "for dust you are and towards dust you will return" – while everyone is applying ashes in the cross shape on the recipient's and believer's forehead.
How is Ash Wednesday celebrated?
It is celebrated with great respect and zeal with Holy Mass, Divine Service, Services of Worship, Divine Liturgy, and by placing ashes in a cross shape on their forehead. They perform various activities on this day and enjoy it very much. They wish each other on social media holy Wednesday ash wed quotes or by sharing emojis.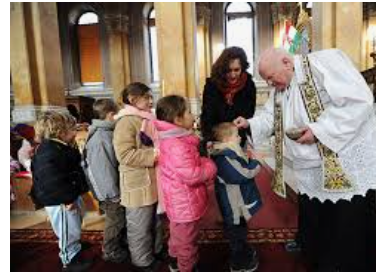 Emojis for Ash Day
On social media platforms, a lot of emojis are sent to each other for wishing a very happy Ash Wednesday ahead. Some of the emojis are mentioned here:
🤦🏼 Person Facepalming: Medium-Light Skin Tone, 🤦🏻 Person Facepalming: Light Skin Tone, 🤦🏾 Person Facepalming: Medium-Dark Skin Tone, 🤦🏽 Man Facepalming: Medium Skin Tone, 🤲🏼 Palms Up Together: Medium-Light Skin Tone, 🤲🏾 Palms Up Together: Medium-Dark Skin Tone, 🤦🏿 Person Facepalming: Dark Skin Tone, 🤲 Palms Up Together, 🤲🏻 Palms Up Together: Light Skin Tone, 🤲🏽 Palms Up Together: Medium Skin Tone, 👐 Open Hands, 🤲🏿 Palms Up Together: Dark Skin Tone, 📤 Outbox Tray, ☘️ Shamrock, 📥 Inbox Tray, 🧎 Person Kneeling, 🧎‍♂️ Man Kneeling Emoji, 🧎‍♀️ Woman Kneeling Emoji, 🌇 Sunset, 🤟 Love-You Gesture, 🙏 Folded Hands.
Quotes For Ash Wednesday
On this special day, people of Christ's community use to share beautiful quotes on social media platforms to wish happy Ash Day to their dear ones. They share very effective and religious verses from the bible and other sources.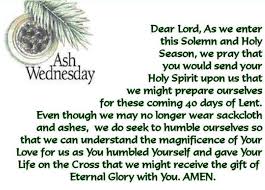 "Everliving and Merciful God, Creator of the earth and heaven, the crucified body of your Son that was laid in the Tomb and rested on this Holy and auspicious Day. Grant us that we can await with him in the dawning of the third day and rise in a new life, through Jesus Christ our Redeemer….. Ameen!"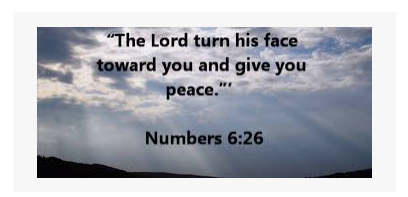 Text Messages For Ash Wednesday
It is an occasion for praying for all who have been entered into a special spiritual and fast sobriety on the Holy Ash Wednesday. May all of us come before our Savior in humility.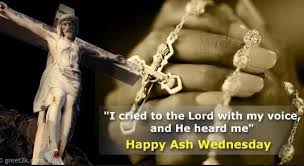 Wishes for Ash Wednesday
All the Christian community sends beautiful wishes to each other that are full of love and prayers. They greet with sweet wishes and in such a way all the believers wish each other the Ash Wednesday.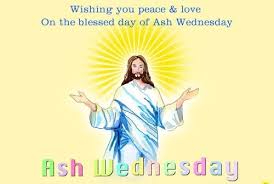 Activities for Ash Wednesday
This is a very important day for all the Christians and they have a lot of activities on this day and celebrate it with respect and great zeal.
1. Creating an Easter Advent Chain or Calendar
Every day, perhaps especially for beginning on Ash Wednesday, kids open, color, or tear away the whole day's items, say a prayer for someone who is in need, or lead them in a prayer of worship and gratitude to Jesus for taking away all our sins.
2. Giving up Something as a Family
Nothing sobers the mind like having to go without something that you have to prefer to have or enjoy. Maybe we all can abstain from movies, social media, and desserts for a time. The actual purpose of fasting (whether it's a fast from all types of food items or something else) is to focus the mind on God.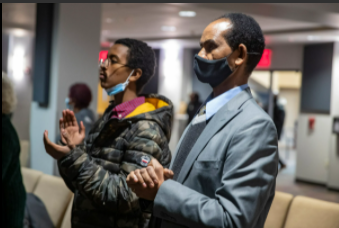 Every impulse to go enjoying that actual thing is a reminder to pray instead. Jesus has fasted for 40 days before His temptation. The lead-up to an Easter and a Good Friday is a good time to be reminded and to think about His victory and sacrifice.
3. Memorize Romans 3:23–24 Together
The one passage that captures the essence of Christianity and it is really a perfect Scripture to commit to memory in the days leading up to Easter and Good Friday. The passage has two parts: Christ's incredible gift of forgiveness and our need for forgiveness.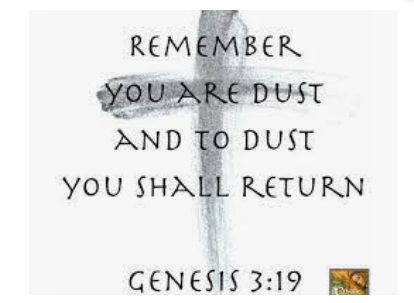 Easter (the "good news") is where all of us can focus our celebration of gratitude regarding the second part and in the first part, Good Friday (the "bad news") is where all of us can focus our prayers.
4. Reading Easter Books or Watching Easter Videos
Go to any of the bookstores and libraries and you can find several Easter storybooks. Must read these storybooks every evening as Easter approaches.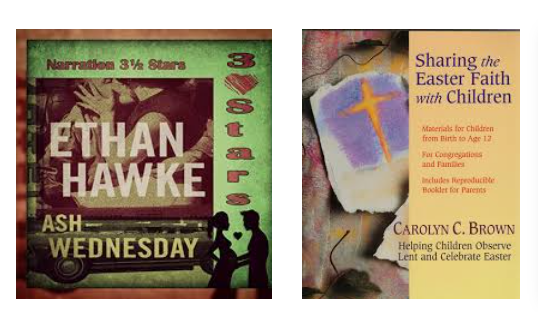 There is also a very simple way of Google search (like this one) that will send you hundreds of for-pay videos or free videos to discuss and watch. Watch at least one video every day in the lead-up to Easter.
5. Creating "A Sense of the Resurrection"
There are a number of such books that illustrate how to show their kids and make them aware of what is the resurrection and death of Jesus might've been liked through the lens of the five senses.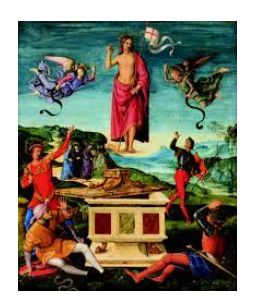 6. Make Empty Tomb Crafts
A deep search on Pinterest will give you a lot of and a number of scores of ideas for simple crafts you can make with your kids on Ash Wednesday that tie into the week of the resurrection and crucifixion.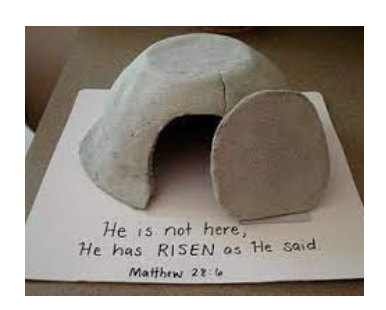 7. Burn Sin Cards
Talk to your children about how we all do things that have made God sad. These are all the things that Jesus had to die on the cross.
But while on the cross, Jesus took them all away. Then have started a controlled fire and let them toss the card into the fire, where it will be burned up automatically.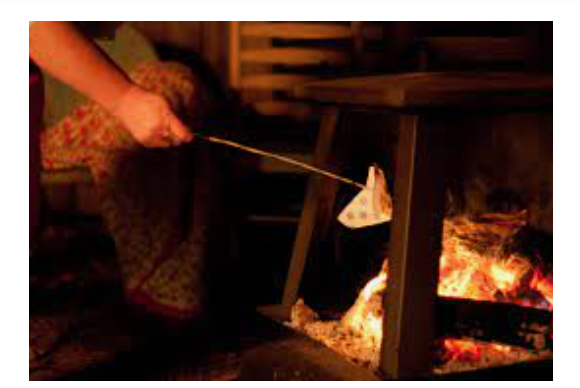 Explain what had Jesus did on the Cross what we think about on Good Friday, and about all the good feelings that we have when we know our sins have burned away. It is the actual and biggest feeling that we celebrate on Easter when Jesus rose from the dead.
8. Burying the Halleluiah
In some of the Christian traditions, people do not say the word Halleluiah (that is a happy word that represents to praise God) until Easter Day arrives. This is the idea to bottle up all our exuberances and then let them out on the morning of Easter Sunday in an eruption of praise.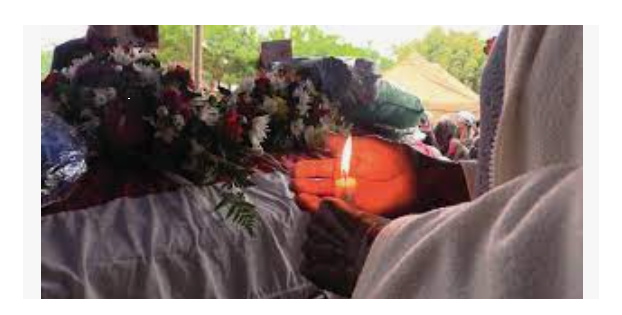 A way to come at this to your children is to let them color a sheet with the word Halleluiah on it (or create a collage with different kinds of happy praises for God) in amazing styles and designs and then take the sheet out somewhere and bury it.
Mark the spot, and on the morning of Easter, when we celebrate Jesus rising from the grave must dig it up and shout it together loudly.
Where to receive Ashes?
You can visit some churches, where you can easily partake in Ash Wednesday. as well as special considerations for any restrictions because of the Coronavirus pandemic.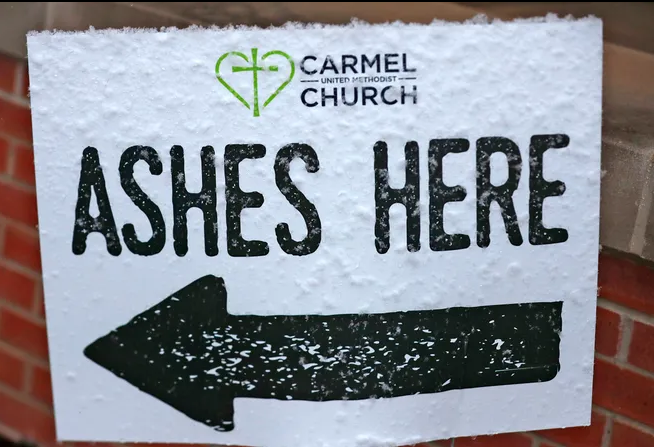 A Prayer for Ash Wednesday
"Lord, Holy One! have your mercy on us. We confess our all sins to you. We have fallen short of your Glory and without your grace and mercy, we would be only dust. We repent now! Lord, as we enter into this upcoming Lenten season, is very near to us. Help us, Lord! by Holy Spirit, for feeling the right repentance and conviction for our sins. Help us, by the great Spirit, and give us the strength to overcome the enemy.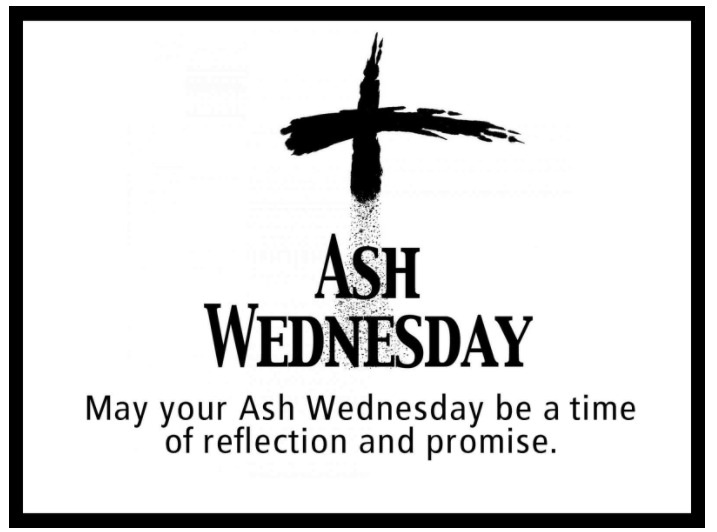 Thanks, Lord, that Easter is just coming! There is no sting of death, no type of victory, because of Jesus! Honor and Glory and praise to His name! Thank Lord for rescuing us all the time. Help us keep both the joy of this season in our hearts, weight, and we move through the next several weeks and months. Please Help us to bear the good fruit of your spirit.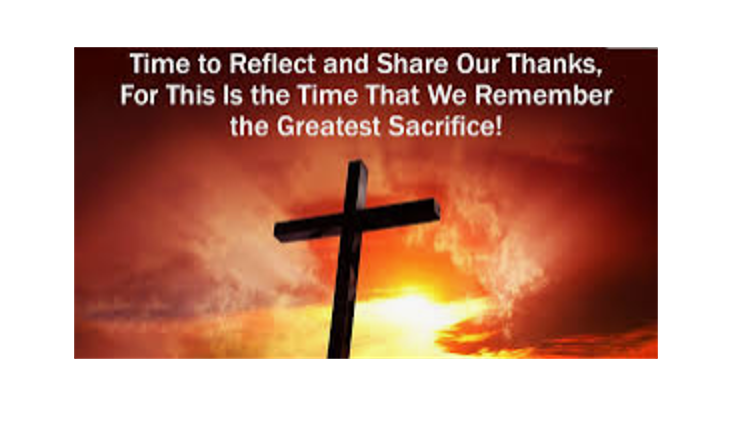 Thanks to God the ashes on our forehead are not symbolizing our ultimate reality. We might have been formed from the Dust, but our spirits, our bodies, ourselves, await beautiful restoration and redemption of all things. Oh, God! Help us and look forward to the day, and let it happen very quickly, Lord Jesus. Amen."
Some Images of Getting Ash in Cross Shape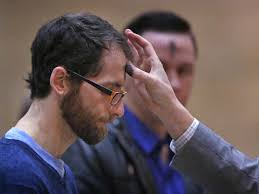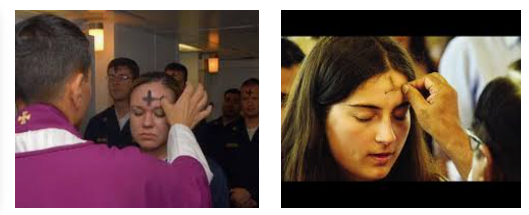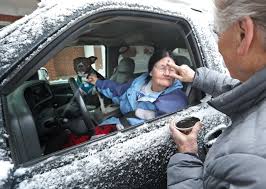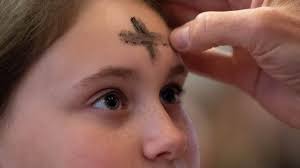 Conclusion
Ash Wednesday is not something most of us will celebrate this year. We will not go to a mass or a Church and have oil on our foreheads in the shape of a cross and a priest rub ash, to tell all of us that we are just dust and to be dust very soon. However, the impulse is something that we can certainly embrace.
Similarly, at the event of Easter is very appropriate for all of the Christians to be mindful not only of the feeling of sadness that has made the ned of cross necessary but also of the everlasting and neverending joy that is ours, and because of the resurrection we celebrate it on the morning of Easter.