☘️ Shamrock Emoji
Shamrock Emoji Meaning:
Shamrock Emoji ☘️ is the picture of three leaves. This type of nature plant is common as to shows Four-leaf clover🍀. This emoji is used to show good luck it is also used as a "logo" of 🇮🇪 Ireland.
Note: Shamrock formed as a Unicode 4.0 in 2005 as a part of and labeled in 2015 as Emoji 1.0.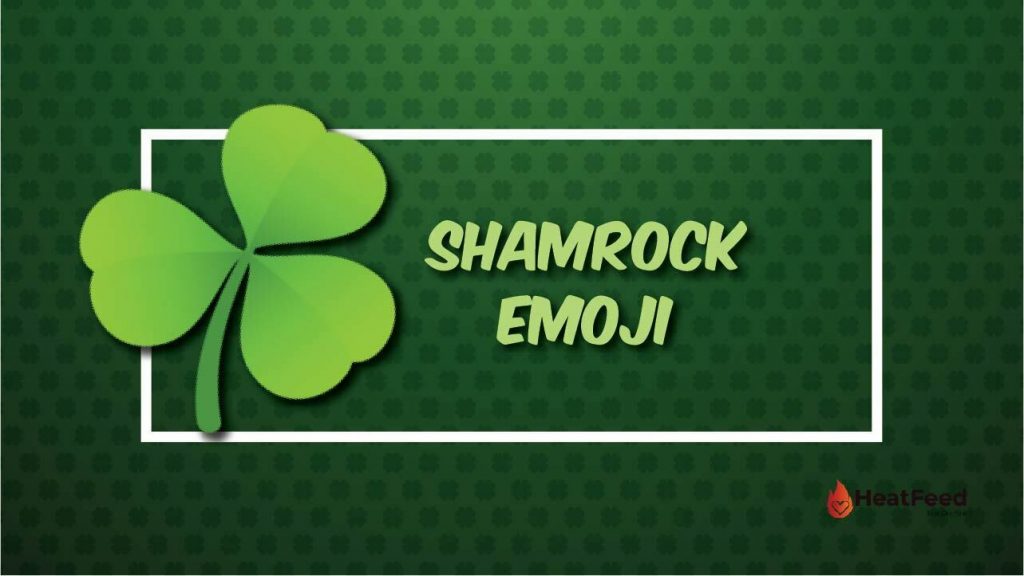 How to copy-paste the shamrock emoji?
Heatfeed.com is one of the best websites where you can easily copy-paste any emoji with just one click. If you want a shamrock emoji copy and paste then you are at the right place. Just keep following the given points and copy any emoticon.
Visit our website and type the name of the emoticon that you want to copy.
Wait for a while and then click on the "Copy" icon.
It will automatically copy onto your system.
Now paste it anywhere you like to.
Also Known As
☘️ Clover
☘️ Trefoil
☘️ Three Leaf Clover Emoji
Apple Name
☘️ Shamrock
Apple



Apple

iOS 15.4

iOS 10.2

iOS 9.1
Google



Google

Android 12L

Android 12.0

Android 8.0

Android 7.0

Android 6.0.1
Samsung



Samsung

One UI 4.0 January 2022

One UI 1.0

Experience 9.0

TouchWiz 7.1

TouchWiz 7.0

TouchWiz Nature UX 2
Microsoft



Microsoft

Windows 11 November 2021 Update

Windows 10 Anniversary Update

Windows 10
WhatsApp



WhatsApp

2.22.8.79

2.17
Twitter



Twitter

Twemoji 14.0

Twemoji 1.0
Facebook



Facebook

14.0

3.0

2.0
Skype



Skype

Emoticons 1.2
Codepoints
Shortcodes
:shamrock: (Github, Slack)
copy & paste emoji
emoji copy and paste
nature emoji
shamrock emoji