🥰 Smiling Face with Hearts Emoji
Smiling Face with Hearts Emoji
Emoji Meaning:
Emojis were created to express emotions symbolically. Smiling Face with Hearts emoji is a yellow face smiley with rosy cheeks, a closed smile, and numerous hearts hovering around its head. It can be used to express a wide range of pleasant, affectionate sentiments, especially love. Each platform has a different amount of hearts (three or more).
The Smiling Face With 3 Hearts emoji depicts a smiling face with three hearts. Who doesn't want to be a part of it? Do you enjoy the sensation of, well, love? It's such a positive atmosphere that you'll feel light on your feet. This emoji might help you convey your feelings of love when you have them.
Send it to someone you care about with a Revolving Hearts emoji to indicate your hearts are intertwined.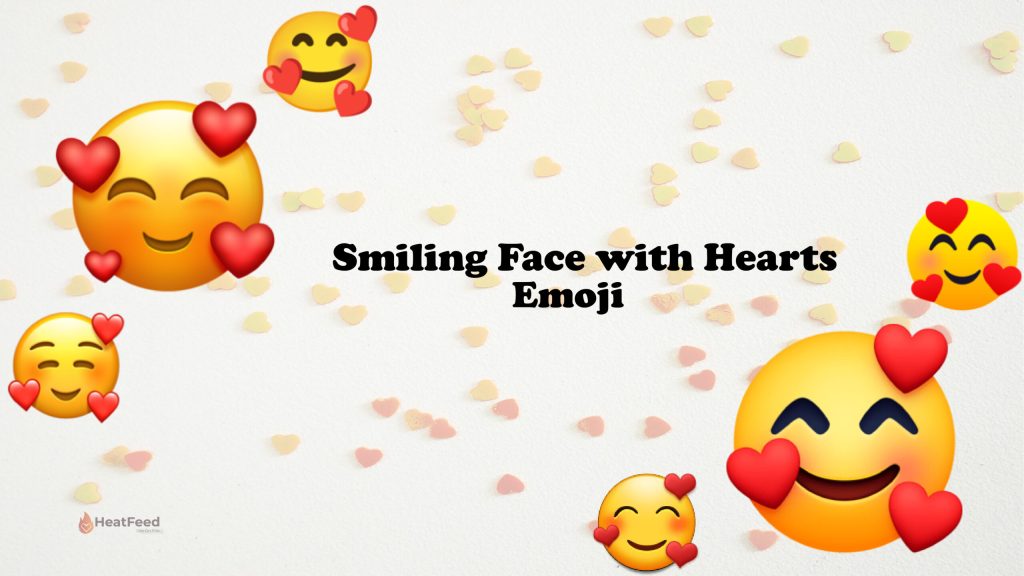 NOTE: Smiling Face with Hearts was added to Emoji 11.0 in 2018 and was approved as part of Unicode 11.0 under the name "Smiling Face with Smiling Eyes and Three Hearts."
How to copy-paste the smiling face with hearts?
It is rather easy to use the smiling face with hearts emoji copy and paste feature. . If you are going to do it from heatfeed.com which has 10,000 copy and paste emojis in its store. you need to follow the following steps,
Get to the website called heatfeed.com
Search the emoji. you will see a button called " click to copy" here. Click it to copy.
Paste the emoji on Facebook or Instagram portal.
Similar Emojis:
There are some other emojis that look alike 🥰 Smiling Face with Hearts emoji, 😻 Smiling Cat with Heart-Eyes, 😍 Smiling Face with Heart-Eyes, 🐱 Cat Face. Each emoji sends a unique message, among many others.
Also Known As
🥰 In Love Face
🥰 Adorable Face
🥰 Emoji With Hearts
Apple Name
🥰 Smiling Face with Hearts
Unicode Name
🥰 Smiling Face with Smiling Eyes and Three Hearts
Apple

Apple

iOS 14.6

iOS 12.1
Google

Google

Android 12.0

Android 11.0

Android 9.0
Samsung

Samsung

One UI 2.5

One UI 1.0

Experience 9.5
Microsoft

Microsoft

Windows 10 May 2019 Update

Windows 10 October 2018 Update
WhatsApp

WhatsApp

2.21.11.17

2.18.379
Twitter

Twitter

Twemoji 13.1

Twemoji 11.1

Twemoji 11.0
Codepoints
🥰 U+1F970
Shortcodes
:smiling_face_with_3_hearts: (Slack)
:smiling_face_with_three_hearts: (Github)
emoji copy and paste
emoji meaning
heart emoji
Smiling Face with Hearts Emoji