🤲Palms Up Together Emoji
Emoji Meaning:
Palms Up Together Emoji🤲 is two hands held together that pointed up this people emoji is a little different so its purpose is also different and unique this gesture is used for Dua, An American Sign gesture for the book.
Note Palms Up Together was formed as part of Unicode 10.0 in 2017 and labeled Emoji 5.0 in 2017.
Similar Emoji:
👍Thumb down👎Crossed Fingers 🤞Love You gesture 🤟Raised First ✊Oncoming First👊 Left-facing first🤛 Right-facing first 🤜Backhand Index pointing Right 👉Middle Finger🖕Clapping hands👏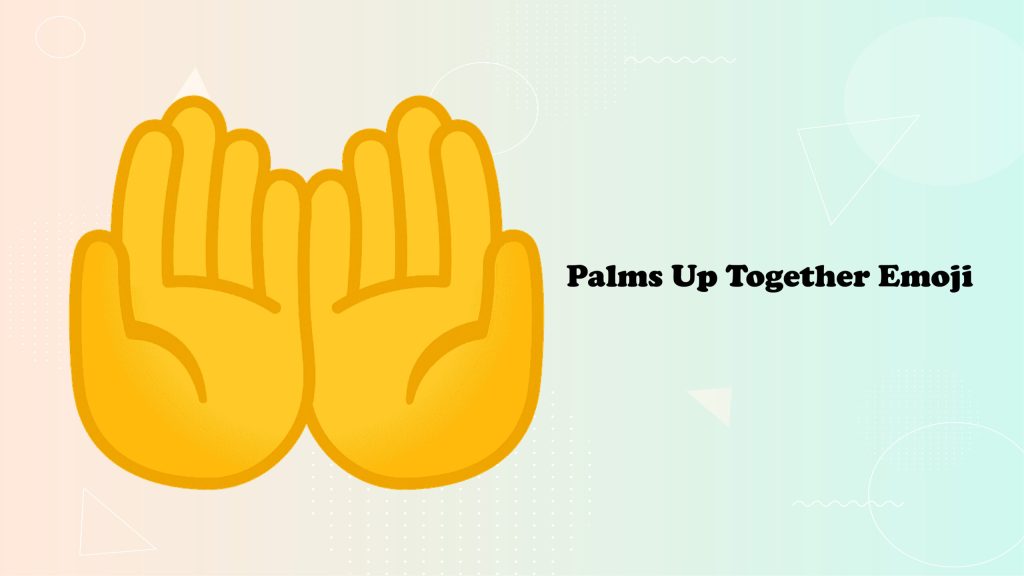 How to copy-paste the praying hands emoji?
Heatfeed.com is one of the best websites which offers its users to copy-paste 10,000+ emojis without any problem. If you want to copy this palms up together emoji then follow the given points.
Go to our website heatfeed.com and search for the emoticon you want to copy.
Click on it and now click on the "Copy" icon.
The emoji will copy on your device within a second.
Now you are free to paste it anywhere you want to.
Also Known As
🤲Dua
Apple Name
🤲Palms Together Facing Up
Apple

Apple

iOS 15.4

iOS 11.1
Google

Google

Android 12L

Android 10.0

Android 8.0
Samsung

Samsung

One UI 4.0 January 2022

One UI 1.0

Experience 9.0
WhatsApp

WhatsApp

2.22.8.79

2.17
Twitter

Twitter

Twemoji 14.0

Twemoji 2.3
Facebook

Facebook

14.0

3.0

2.1
Code points
🤲U+1F932
Shortcodes
:palms_up_together:(Github,Slack)
dua emoji
palms emoji
palms together
palms up emoji
praying hands emoji