🙏Folded Hands Emoji
Folded Hands Emoji Meanings
Two hands are placed together, Folded hands emoji🙏 which expresses thank you or please in some other cultures. The common meaning of this emoji is prayer🕌 using this gesture as praying hands. This emoji is also known as pray people emoji, praying hand emoji, namaste emoji, prayer hands emoji, thank you hands emoji. 
Any situation can be included in the use of the hands praying emoji copy and paste where a person can gesture with their hands together in real life. It adds to the conversation by virtue of representing something physical worship like some other folded hands emoji. There are many different interphase for the appearance of emoji on platforms like Google, Twitter and Facebook etc.
Note: In 2010 this emoji was formed as a part of Unicode 6.0 under the name "Person with Folded Hands" and labeled Emoji 1.0 in 2015.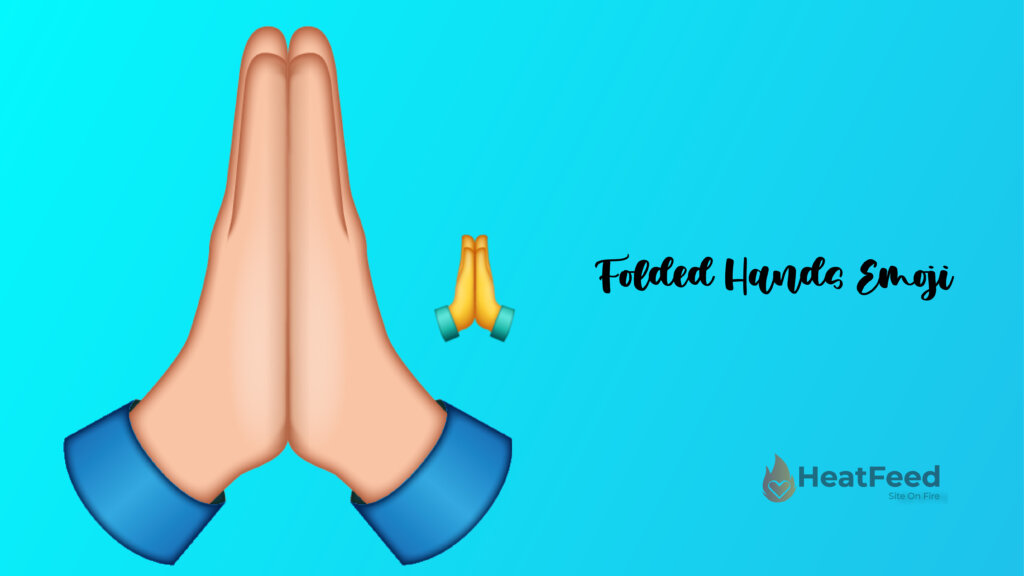 Similar Emoji of Folded hands Emoji
Sign of the Horns 🤘Raising Hands🙌 Open Hands👐 Call me Hand 🤙Backhand Index pointing down 👇Thumb Up 👍Thumb down👎Crossed Fingers 🤞Love You gesture 🤟Raised First ✊Oncoming First👊 Left-facing first🤛 Right-facing first 🤜Backhand Index pointing Right 👉Middle Finger🖕Clapping hands👏🦵Leg, 🦶 🦻
Folded hands emoji Also Known As
🙏Namaste
🙏Please
🙏Prayer
🙏Thank You
Apple Name
🙏 Hands Pressed Together
Unicode Name
🙏 Person with Folded Hands
| | |
| --- | --- |
| For Microsoft | |
| Windows 10 May 2019 Update | |
| Windows 10 Fall Creators Update | |
| Windows 10 Anniversary Update | |
| Windows 8.1 | |
| Windows 8.0 | |
Codepoints
🙏U+1F64F
Shortcodes
:pray: (Github, Slack)
folded hand
folded hand emoji
folded hands
prayer emoji
praying hand emoji
thank you emojji