👎Thumbs Down Emoji
Thumbs Down Emoji Meaning
Thumbs Down emoji 👎 meaning disappointment, disapproval, dislike towards something. For example "I DONT WANT" or "I DONT LIKE" for these types of sentences thumbs down gesture is used. This sign formed in people emoji also called thumbs down, thumb down, down thumb, thumbs down Unicode, Thumbs down copy and paste. 
What does thumbs down emoji mean? It is used to express refusal, disapproval,  and dislike with a negative meaning. For the "No", and "Not Good" kinds of sentences, the Thumbs-down emoji can replace.
There are different skin tone variations i.e.👎🏻 Thumbs Down: Light Skin Tone, 👎🏾 Thumbs Down: Medium-Dark Skin Tone.  A bunch of emojis placed together is combined like this: 👎🏻​🍀. You can use combos to message without words and make riddles. Do you like my selfie?​👍​🤳​👎​. Thumbs Down emoji copy and paste should work on all devices because it is mature enough. When you use the 'thumbs down sign' on social media like Twitter, Instagram, or Facebook, then you can copy the emoji character on the left. 
Where is 👎Thumbs Down emoji used?
The whole movie was just a time pass👎.
I do not agree with your decision👎.
The taste of the Ice cream was not good 👎.
Note: Thumbs Down Unicode is 6.0 in 2010 under the name "Thumbs Down Sign" and labeled Emoji 1.0 in 2015.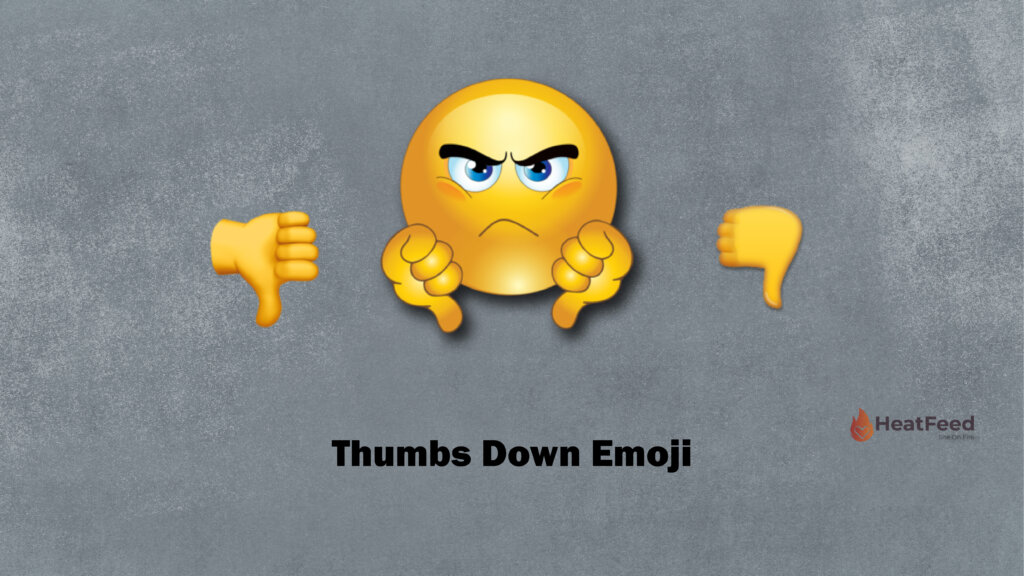 Similar Emoji
Thumbs down emoticon has similar emojis like Open Hands👐  Call me Hand 🤙Backhand Index pointing down 👇Thumb Up 👍Thumb down👎Crossed Fingers 🤞Love You gesture 🤟Raised First ✊Oncoming First👊 Left-facing first🤛 Right-facing first 🤜Backhand Index pointing Right 👉Middle Finger🖕Clapping hands👏
Also Known as
👎Bad
👎Dislike
👎No
Apple Name
👎Thumbs Down
Unicode Name
👎Thumbs Down Sign
| | |
| --- | --- |
| For Apple Devices Thumbs down emoji👎 | |
| For iPhone iOS 14.6 | |
| For iPhone iOS 10.2 | |
| For iPhone iOS 10.0 | |
| For iPhone iOS 8.3 | |
| For iPhone iOS 6.0 | |
| For iPhone iOS 5.1 | |
| For iPhone iOS 4.0 | |
| For iPhone OS 2.2 | |
| | |
| --- | --- |
| For Google Thumbs down emoji👎 | |
| For Android 12.0 | |
| For Android 11.0 | |
| For Android 8.0 | |
| For Android 7.0 | |
| For Android 6.0.1 | |
| For Android 5.0 | |
| For Android 4.4 | |
| For Android 4.3 | |
| | |
| --- | --- |
| For Samsung Thumbs down emoji👎 | |
| One UL 2.5 | |
| Experience 9.0 | |
| Touch Wiz 7.1 | |
| Touch Wiz 7.0 | |
| Touch Wiz Nature Ux 2 | |
| | |
| --- | --- |
| For Microsoft Thumbs down emoji👎 | |
| Windows 10 May 2019 Update | |
| Windows 10 Anniversary Update | |
| Windows 10 | |
| Windows 8.1 | |
| Windows 8.0 | |
| | |
| --- | --- |
| For What's app Thumbs down emoji👎 | |
| 2.20.206.24 | |
| 2.19.7 | |
| 2.17 | |
| | |
| --- | --- |
| For Twitter Thumbs down emoji👎 | |
| Twemoji 13.1 | |
| Twemoji 2.4 | |
| Twemoji 2.0 | |
| Twemoji 1.0 | |
| | |
| --- | --- |
| For Facebook Thumbs down emoji👎 | |
| 4.0 | |
| 3.0 | |
| 2.0 | |
| 1.0 | |
| | |
| --- | --- |
| For Messenger Thumbs down emoji👎 | |
| 1.0 | |
Codepoints
👎U+IF44E
Shortcodes
:-1: (Github, Slack)
: thumbs down: (Github, Slack)
down emoji
thumbs down
thumbs down emoji