⚰️ Coffin Emoji
Emoji Meaning 
The coffin emoji represents death, the graveyard, the cemetery, and other human notions of what it means to be buried. The object can be used to represent the metaphorical act. it is a wooden coffin, used for Halloween, horror, concerning funerals. Different platforms like Twitter and Instagram has different appearance of emoji.
Note: 'Coffin' was added to Emoji 1.0 in 2015 after being approved as part of Unicode 4.1 in 2005.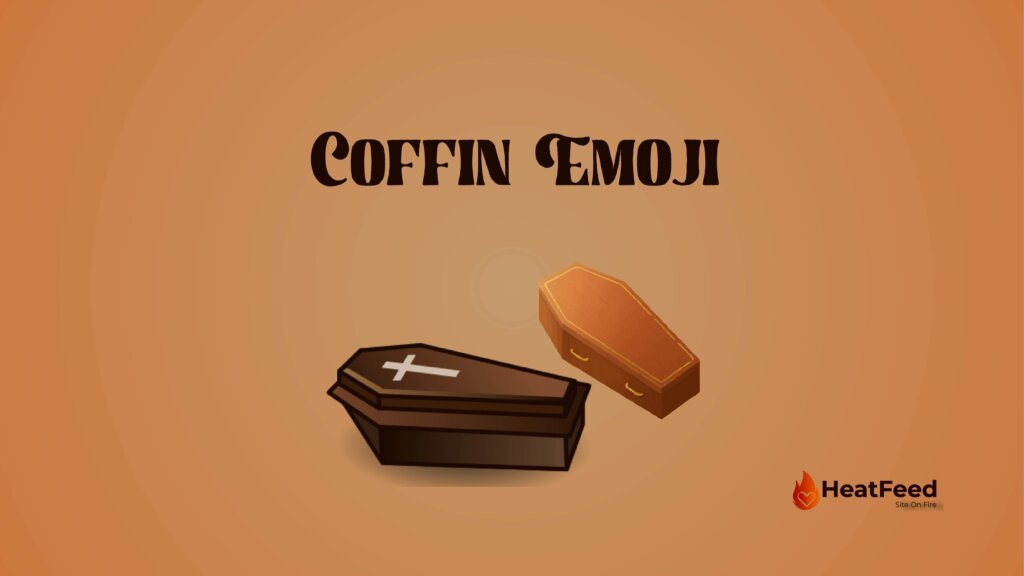 Similar Emoji
🦴 Bone, 💐 Bouquet, ⛪ Church, 😢 Crying Face, ⚱️ Funeral Urn, 👻 Ghost, 🪦 Headstone, ⛼ Headstone Graveyard Symbol, ✝️ Latin Cross, 🛐 Place of Worship, 📿 Prayer Beads, 💀 Skull, ☠️ Skull and Crossbones, 🕸️ Spider Web (spider emoji), ✡️ Star of David, 🧛 Vampire, 🤍 White Heart, 🧟 Zombie, 😱 Face Screaming in Fear, 😨 Fearful Face, 🐺 Wolf, 🦇 Bat, 🧌 Troll are all emoji relevant to coffin emoji. Every emoji has different meaning, Unicode and Shortcodes. Our heatfeed.com has wide range of emoji where you can copy and paste emoji.
Also Known As
⚰️ Grave
⚰️ Tombstone
⚰️ Graveyard
⚰️ Casket
⚰️ Cemetery
⚰️ Burial
⚰️ Death
⚰️ Funeral
⚰️ Sarcophagus
⚰️ Mummy
⚰️ Halloween
Codepoints
⚰ U+26B0
️ U+FE0F
Shortcodes
:coffin: (Github, Slack)
Coffin emoji
emoji
emoji copy and paste
halloween emoji
skull
skull and crossbones
spider web