Star of David Emoji ✡️
Emoji Meaning 
Star of David emoji meaning is used on all digital media and posts in relation to Jewish culture, Judaism, and spirituality. David is mostly used with the Menorah emoji, in posts about Christmas, Hanukkah, and the holiday season all around. Appearance of emojis varies from Google to Facebook or other platforms.
This emoji is the symbol used to represents the religion. you can pair it along with the Hanukkah emoji showing pride being Jewish.
Examples to use ✡️
Proud to be Jew ✡️
we are the followers of Judaism ✡️
NOTE: Star of David was accepted in 1993 as part of Unicode 1.1 and in 2015 added to Emoji 1.0.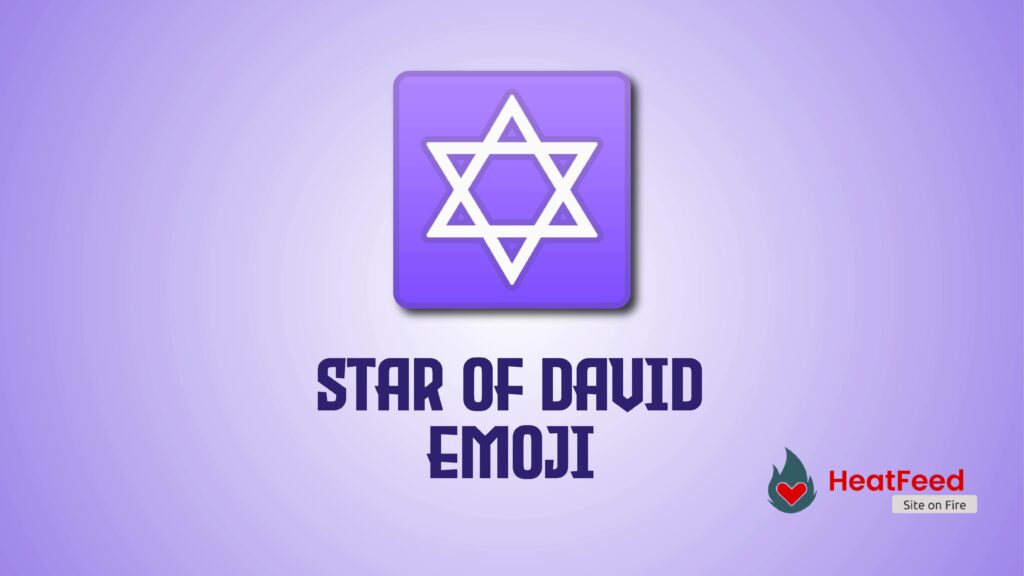 Similar Emojis
A list of related emojis to ✡️ Star of David emoticons contain: 🕉️ Om Emoji, ♉Taurus, ✝️Latin Cross, ⚛️ Atom Symbol emoji, 🛐 Place of Worship, ♈Aries, ☦️Orthodox Cross, ☪️Star and Crescent, 🕌mosque, ☮️Peace Symbol, ☦️orthodox cross, 🕎Menorah, 🔯Dotted Six-Pointed Star, and ☯️Yin Yang.
Also Known As
✡️ Magen David
Apple Name
✡️ Star of David
Codepoints
✡ U+2721
️ U+FE0F
Shortcodes
:star_of_david: (Github, Slack)
emoji copy and paste
emoji meaning
star of david emoji