☮️ Peace Symbol Emoji
Peace Symbol Emoji Meaning:
The peace emoji is a combination of the first letters in the nuclear disarmament phrase N and D. This symbol is used to indicate unity and peace. It is used differently according to context but usually refers to inoffensive and good intentions. In the message, you can also express politeness, kindness, or hope. It can be found in the emoji category 🛑 Symbols" – "☪️ religion".
The peace Symbol emoji is not just a popular image from the 60s. In fact, there's also excessive use in the coming generations. You can also add the ✌️ Victory Hand emoji with it to show your trial to find peace. Emojis placed together just like a bunch are a combination of Peace or war? ​☮️​🤛​.
NOTE: Peace Symbol was accepted in 1993 as part of Unicode 1.1 and in 2015 labeled as Emoji 1.0.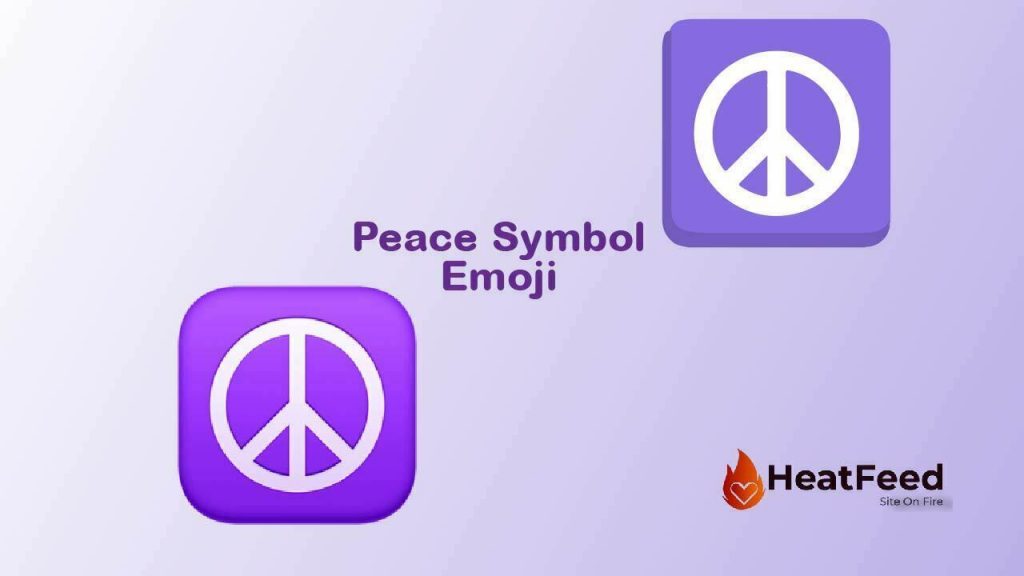 How to copy-paste the peace symbol emoji?
If you really want to copy and paste the peace symbol emoji then visit our website Heatfeed.com. You can find 10000 emojis copy and paste. Some of the steps are as follows:
Firstly, Go to our website Heatfeed.com then search for the peace symbol emoji.
Click the emoji then it will be automatically copied.
Now pate the emoji where you want to like Twitter, Instagram or Facebook, etc.
Similar Emojis:
There is a list of ☮️ Peace Symbol similar emojis which include 🛐 Place of Worship, ⚛️ Atom Symbol, 🕉️ Om, ✡️ Star of David, ☸️ Wheel of Dharma, ☯️ Yin Yang, ✝️ Latin Cross, ☦️ Orthodox Cross, ☪️ Star and Crescent, 🕎 Menorah, and 🔯 Dotted Six-Pointed Star.
Also Known As
☮️ Peace Sign
Apple Name
☮️ Peace Symbol
Codepoints
☮ U+262E
️ U+FE0F
Shortcodes
:peace_symbol: (Github, Slack)
copy & paste emoji
emoji copy and paste
emoji meaning
symbols emoji