🧟 Zombie Emoji
Zombie Emoji Meaning
The emoji 🧟 meaning which is reanimated, humans. In people emoji, it is found in horror fiction. Halloween emojis, (Halloween day: 31 October ) , Zombie emoji for android, candy corn emoji, (corn).
Zombie is the 🧠 eating living dead person. Zombies are the famous crew who only desires to eat human brains. You can send it to someone who loves zombie or a person who has phone addiction. Then send it with mobile phone emoji. Zombies are not human but has human reflection to act like human.
On Facebook this emoji is just skeleton but on other platforms its human looking person. Zombie emoji copy and paste on Google platform shows their green decomposed body.
Note: In 2017 Zombie was accepted as part of Unicode 10.0 and added to Emoji 5.0 in the same year.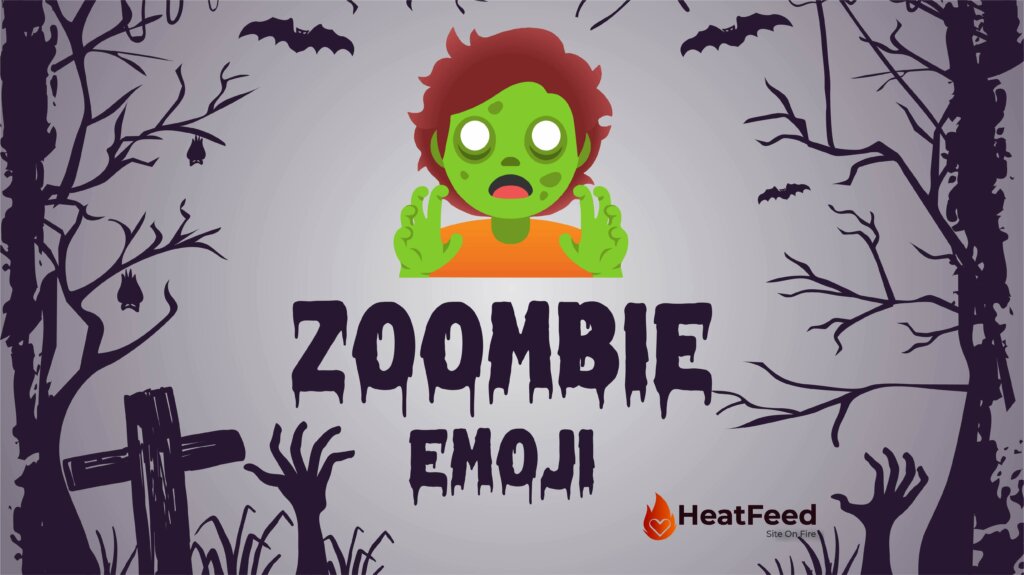 ⚰️ Coffin, 🌕 Full Moon, ⚱️ Funeral Urn, 🪦 Headstone, ⛼ Headstone Graveyard Symbol, 🧙 Mage, 🧟‍♂️ Man Zombie, 🌑 New Moon, 🧟‍♀️ Woman Zombie, 🐉 Dragon, 🧹 Broom, 🧚 Fairy, 🍭 Lollipop, 🧙‍♀️ Woman Mage, ♀️ Female Sign, 🧞 Genie, 🧝 Elf, ☠️ Skull and crossbones, 🍶 Sake, 👨‍🚀 Mage Astronaut, 🌗 Last Quarter Moon, ☀️ Sun, 🌙 Crescent Moon, 🏺 Amphora, 🦴 Bone, 💐 Bouquet, ⛪ Church
Apple Name
🧟 Zombie
| | |
| --- | --- |
| Apple | |
| iOS 14.6 | |
| iOS 13.2 | |
| iOS 11.1 | |
| | |
| --- | --- |
| Google | |
| Android 12.0 | |
| Android 11.0 | |
| Android 10.0 | |
| Android 8.0 | |
| | |
| --- | --- |
| Samsung | |
| One UI 3.1.1 | |
| One UI 2.5 | |
| Experience 9.1 | |
| Experience 9.0 | |
| | |
| --- | --- |
| Microsoft | |
| Windows 11 | |
| Windows 10 Fall Creators Update | |
| | |
| --- | --- |
| WhatsApp | |
| 2.21.16.20 | |
| 2.19.175 | |
| 2.17 | |
| | |
| --- | --- |
| Twitter | |
| Twemoji 13.1 | |
| Twemoji 12.1.4 | |
| Twemoji 2.3 | |
Codepoints
🧟 U+1F9DF
Shortcodes
:zombie: (Github, Slack)
cauldran emoji
copy & paste emoji
emoji
halloween emoji
haunted house
Zombie emoji
zombie emoji for android