🚁 Helicopter Emoji
Helicopter Emoji Meaning
A helicopter emoji 🚁that can hover in the air. Mostly seen traveling in emergency circumstances such as hospitals or patients. It's a plane, and it's a helicopter. The helicopter emoji🚁 shows a helicopter with a propeller, a tail rotor, and a rounded windshield. The style and color of the 🚁helikopter emoji meaning vary by emoji keyboard. Mostly, this emoji is used when talking about flying, rescue helicopters, aviation, and helicopter tours. This method of transportation is very authentic. With the help of the windshield, it allows you to see the earth below you. 
This emoji is used when we talk about flying, helicopters, and going very high into the sky. In 2010, 🚁 Helicopter emoticon was approved as part of Unicode 6.0 with codepoint U+1F681 and its category is ✈ Travel & Places. To copy and paste Helicopter Emoticon use 🚁 our site. This emoji is also used in emergency circumstances such as for police or transporting patients to a hospital, or fire-fighting activity. Some emojis placed together just like a bunch are combination like; ​🤵​💰​🚁​🏎​Millionaire. From heatfeed.com use the feature of emoji helicopter copy and paste to enjoy your conversation.
Note: In 2010 helicopter emoji was accepted as part of Unicode 6.0 and in 2015 it was added to Emoji 1.0.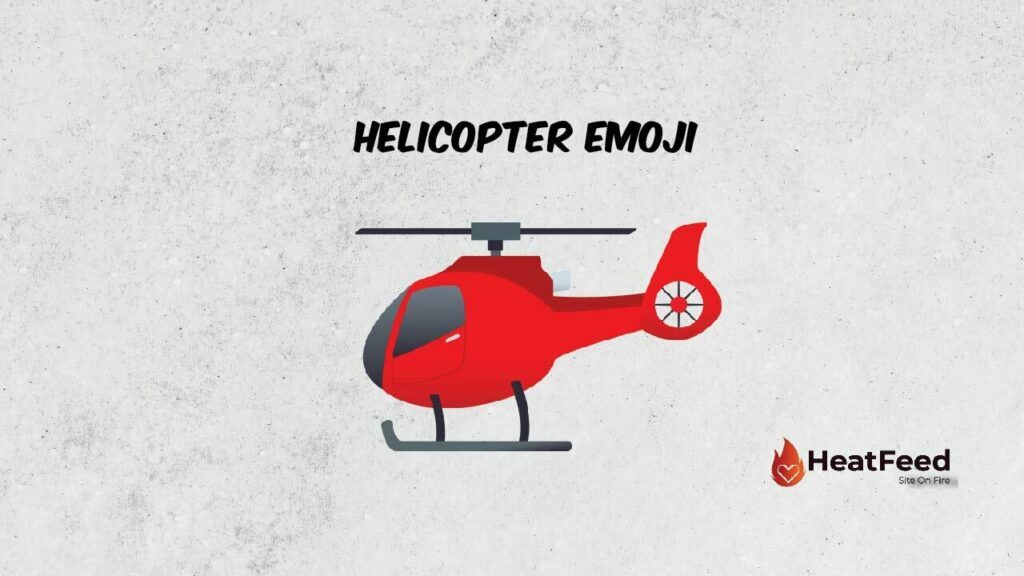 What is the importance of emojis?
Emojis came about in our world because we can no longer see each other in person. From chatting via telephone to virtual conversations on a screen, expressing emotion has become challenging at times. However, it's something that comes natural to us and is still part of who we are!
Similar Emoji of Helicopter Emoji
👤 Bust in Silhouette, 🪢 Knot, 🍃 Leaf fluttering in wind, 🕴️ Person in suit Levitating, 🤵 Person in Tuxedo, 🧖 Person in steamy Room, 🛌 Person in Bed, 🗣️ Speaking Head
Apple Name
🚁 Helicopter
Codepoints
🚁 U+1F681
Shortcodes
:helicopter: (Github, Slack)
copy & paste emoji
emoji
emoji copy and paste
helicopter emoji