Abu Dhabi is a city that offers a blend of tradition and modernity, culture and adventure, luxury and simplicity. Whether you are visiting for business or pleasure, you will find various hotels in Abu Dhabi that cater to your needs and preferences.
From beachfront resorts to desert retreats, city skyscrapers to island hideaways, Abu Dhabi hotels will provide an unforgettable stay.
In this guide, we will help you discover some of the top Abu Dhabi hotels that will make your trip memorable. You will learn about the location, amenities, and ratings of these hotels and how to book them online.
You will also find out what to see and do near these hotels and how to get around the city easily. Take advantage of this opportunity to explore the best hotels in Abu Dhabi for an unforgettable stay.
Reasons For Staying At Top Abu Dhabi Hotels
Top Abu Dhabi hotels beckon with luxurious comfort, exceptional hospitality, and spectacular views. You'll enjoy diverse dining options, a central location, and access to recreational facilities.
Immerse yourself in Emirati culture and take advantage of excellent event and business services. These hotels offer an extraordinary experience that's sure to impress and delight every guest.
Top 5 Abu Dhabi Hotels For An Unforgettable Stay
Emirates Palace
Rosewood Abu Dhabi
Fairmont Bab Al Bahr
Yas Hotel Abu Dhabi
Saadiyat Rotana Resort & Villas
1. Emirates Palace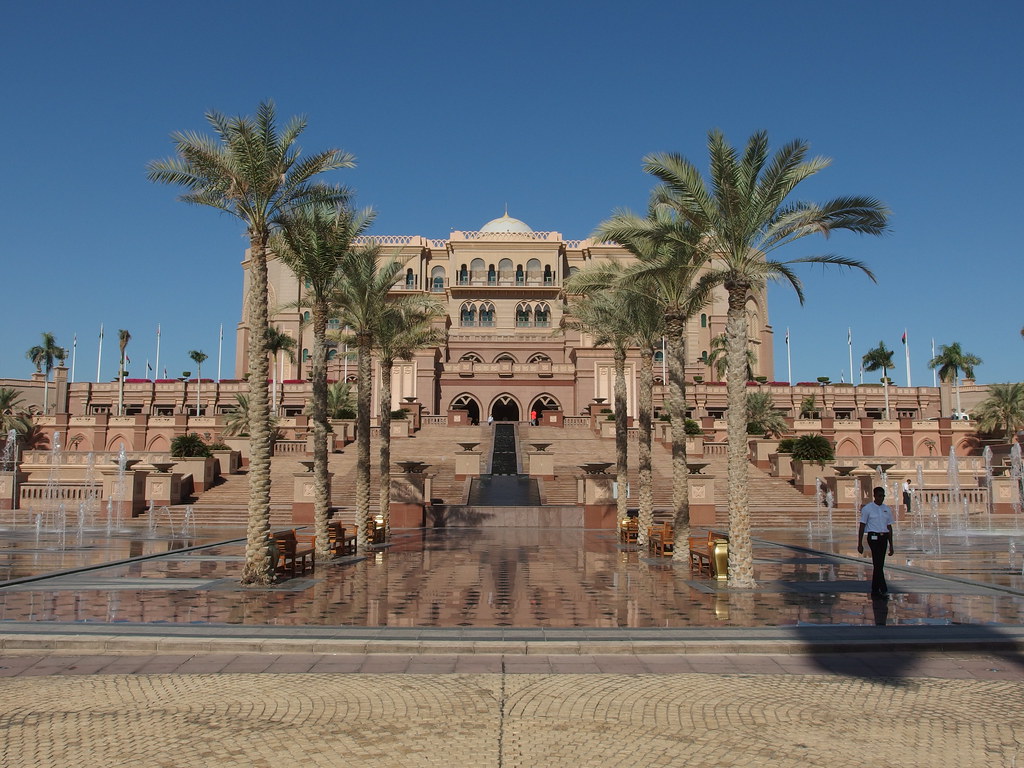 Emirates Palace is a luxury hotel and resort in Abu Dhabi, the capital of the United Arab Emirates. It is located on a private beach overlooking the Arabian Gulf and has 394 rooms and suites that are elegantly designed and equipped with the latest technology.
The hotel also has 14 restaurants and bars that serve a variety of cuisines, from French to Chinese, from Indian to Lebanese.
The hotel also offers a spa, two swimming pools, a kids' club, and a private marina. Emirates Palace is a destination that showcases Arabian hospitality and culture at its finest.
Reasons For Staying At Emirates Palace
Regal Luxury
Culinary Excellence
Pristine Private Beach
Impeccable Service
Stunning Architecture
Lavish Accommodations
Award-Winning Spa
Magnificent Gardens
Iconic Landmark
Exclusive Events and Functions
2. Rosewood Abu Dhabi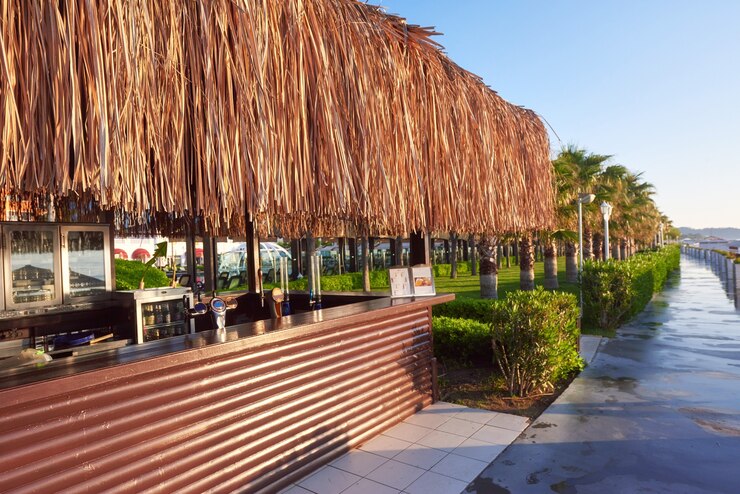 Rosewood Abu Dhabi Hotels is known to be a sophisticated urban retreat in the heart of the city. This five-star hotel boasts stylish rooms and suites with contemporary elegance and stunning views.
Its exceptional dining options showcase diverse cuisines, and its wellness facilities provide relaxation and rejuvenation. The warm hospitality and attention to detail ensure a comfortable stay.
Whether you're here for business or leisure, Rosewood Abu Dhabi offers a central location for easy exploration of the city's attractions. With a modern yet welcoming ambience, this hotel is a perfect choice for a memorable Abu Dhabi visit.
Captivating Facilities And Services Of Rosewood Abu Dhabi
Luxurious Accommodations
Gourmet Dining
Serene Spa
Rooftop Pool
Business Services
Fitness Centre
Concierge Assistance
Event Venues
Personalised Services
Central Location
3. Fairmont Bab Al Bahr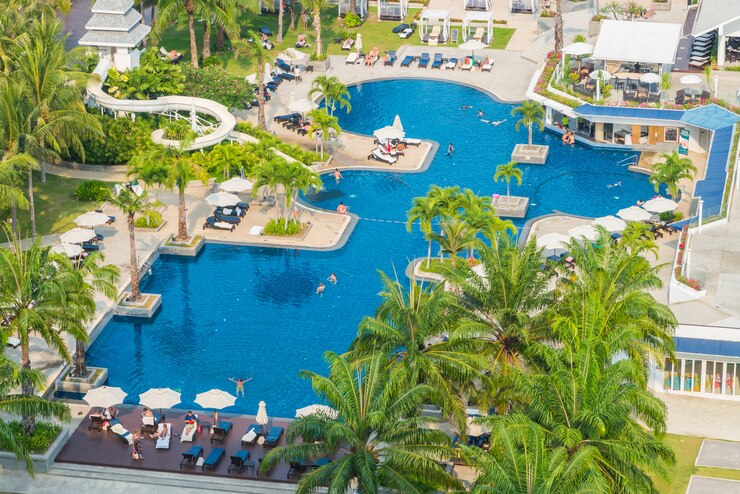 Fairmont Bab Al Bahr is a prominent destination in Abu Dhabi, offering modern comfort and stunning views. With its contemporary design, it provides well-appointed rooms and suites with a touch of luxury.
The hotel's diverse dining options cater to various tastes, and its leisure facilities include a private beach, swimming pools, and a spa. Merging business and pleasure, it's a convenient choice for both travellers and professionals.
Its strategic location provides easy access to the city's key attractions and the Sheikh Zayed Grand Mosque. Fairmont Bab Al Bahr welcomes guests with warm hospitality and a memorable stay in the UAE capital.
Facilities And Services Of Fairmont Bab Al Bahr
Luxurious Accommodations
Diverse Dining Options
Private Beach
Swimming Pools
Spa and Wellness
Business Centre
Meeting and Event Facilities
Concierge Services
Fitness Centre
Strategic Location
4. Yas Hotel Abu Dhabi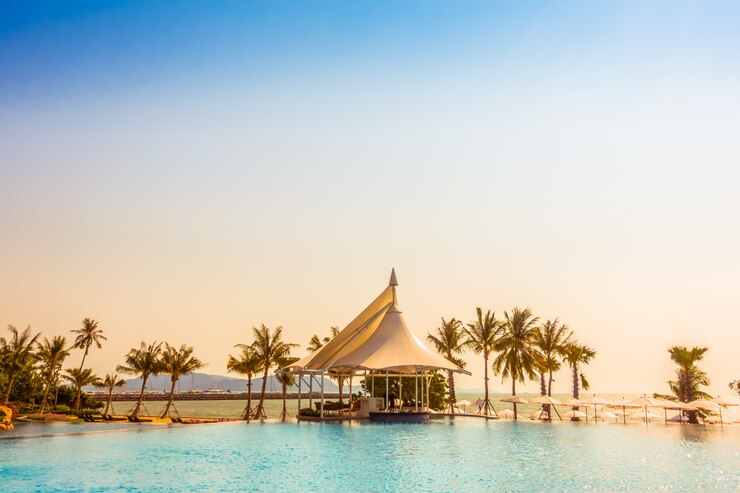 Yas Hotel Abu Dhabi, an architectural masterpiece, is a remarkable destination in the UAE. In addition to its futuristic design, the hotel has comfortable rooms and an impressive view.
With diverse dining venues, it caters to various culinary preferences. Guests can relax by the pool, unwind at the spa, and access the Yas Marina Circuit for motorsports enthusiasts.
The hotel's central location offers easy exploration of Yas Island's attractions, including Yas Waterworld and Ferrari World. Whether for leisure or business, Yas Hotel Abu Dhabi welcomes visitors with modern luxury and a unique atmosphere in the heart of Yas Island.
Reasons For Staying At Yas Hotel Abu Dhabi
Futuristic Architecture
Comfortable Rooms
Diverse Dining
Poolside Relaxation
Spa and Wellness
Yas Marina Circuit Access
Central Location
Yas Island Attractions
Motorsports Enthusiasts Haven
Modern Luxury
5. Saadiyat Rotana Resort & Villas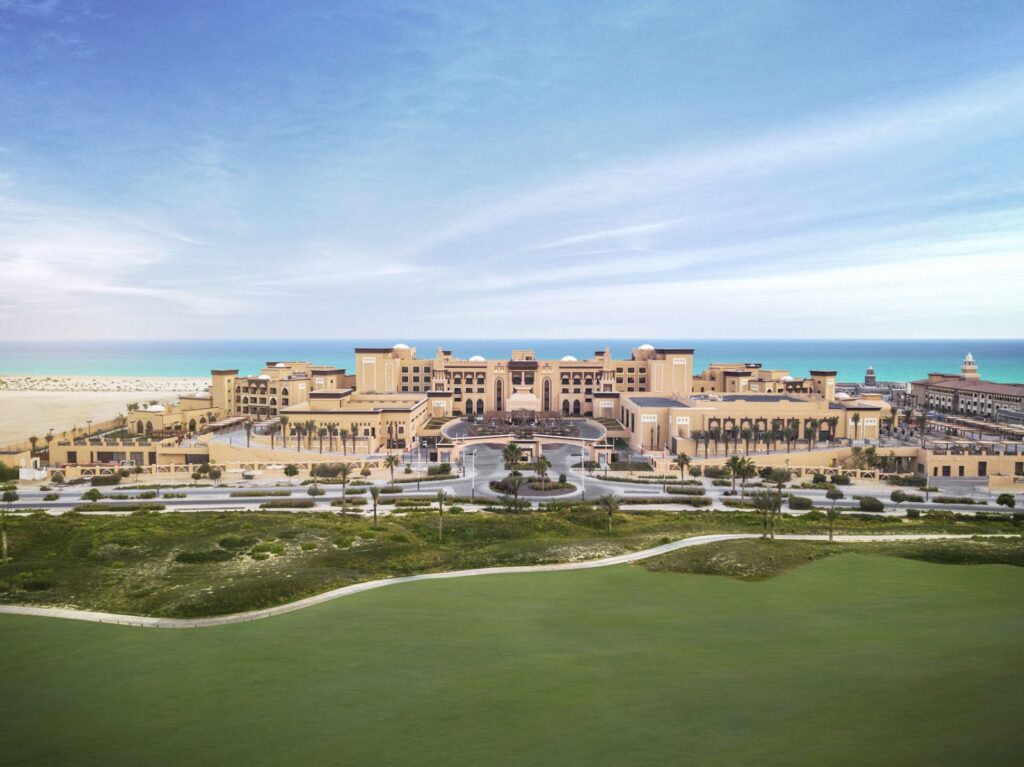 Saadiyat Rotana Resort & Villas, a tranquil haven on Saadiyat Island, offers a serene escape in Abu Dhabi. The resort boasts well-appointed rooms, suites, and villas for a comfortable stay.
It features a variety of dining options to please every palate. The pristine private beach, inviting pools, and a rejuvenating spa make it perfect for relaxation.
Golf enthusiasts can tee off at the Saadiyat Beach Golf Club. Its proximity to cultural attractions like the Louvre Abu Dhabi and the Guggenheim Museum ensures a well-rounded experience.
Whether for leisure or business, this resort provides modern comfort in a peaceful setting.
Reasons Behind Its Popularity
Tranquil Island Retreat
Comfortable Accommodations
Diverse Dining Choices
Pristine Private Beach
Relaxing Pools
Rejuvenating Spa
Saadiyat Beach Golf Club Access
Cultural Attractions Nearby
Final Thought
Abu Dhabi is a city that has a lot to offer travelers who want to have an unforgettable stay. You can choose from a range of hotels that suit your needs and preferences, from luxury to budget, from beach to city, and from traditional to modern. 
You can also enjoy the amenities and services that these hotels provide, such as spas, pools, restaurants, and bars.
Here You can also explore the attractions and activities that are near these hotels, such as museums, mosques, parks, and theme parks. 
Abu Dhabi is a destination that will make you feel welcome and comfortable. Don't miss this opportunity to book one of the top Abu Dhabi hotels for an unforgettable stay.
Frequently Asked Questions ( FAQ's)
What sets these top Abu Dhabi hotels apart?
Luxurious accommodations, diverse dining, and exceptional service
How do I choose the right hotel for my preferences?
Consider your interests, whether cultural, beachfront, or city-centered.
Are these hotels suitable for leisure and business travelers?
Yes, they offer warm hospitality and cater to both.