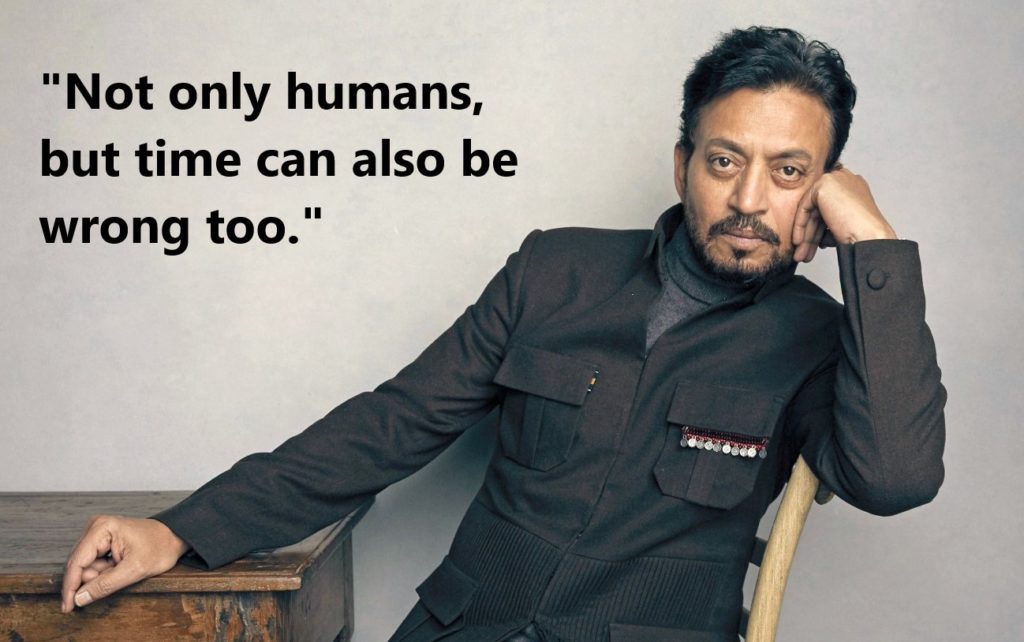 On Wednesday, 30th April 2020, the superstar Irfan Khan had passed away. The stellar personality was known for his iconic roles in various successful movies in Bollywood and Hollywood alike. He was an example of what a person can achieve through hard work and talent. The receiver of Padma Shri Award and admired by many legendary actors, including Tom Hanks, Irfan Khan, will always rule our hearts.
Let's recall some of the most iconic dialogues of Irrfan Khan movies:
"I suppose in the end, the whole of life becomes an act of letting go, but what always hurts the most is not taking a moment to say goodbye."
This dialogue from Life Of Pi has also taken the social media by a storm as a tribute to the actor on the day of his death.
"Pack a pillow and a blanket and see as much of the world as you can. You will not regret it. One day it will be too late."
Well said, and we can all feel now how important it is to explore.
"Life is very busy these days. There are too many people and everyone wants what the other has. "
Another iconic dialogue from The Lunch Box that introduces us to the reality of the world.
"Not only humans, but time can also be wrong too."
A simplistic dialogue that almost falls like poetry to our ears. That was the persona that Irfan Khan manifested on screen.
"People clap even when I abuse."
This dialogue is certainly comical and lighthearted; in Hindi, it certainly makes the impact. We couldn't agree more, Irfan, you were certainly a heartthrob for your performance.
Similar to these, several other countless dialogues of Irrfan Khan are going to live in our hearts. Irfan Khan, heaven is glad to have you as one of its angels now. May you rest in peace, you can never be replaced.