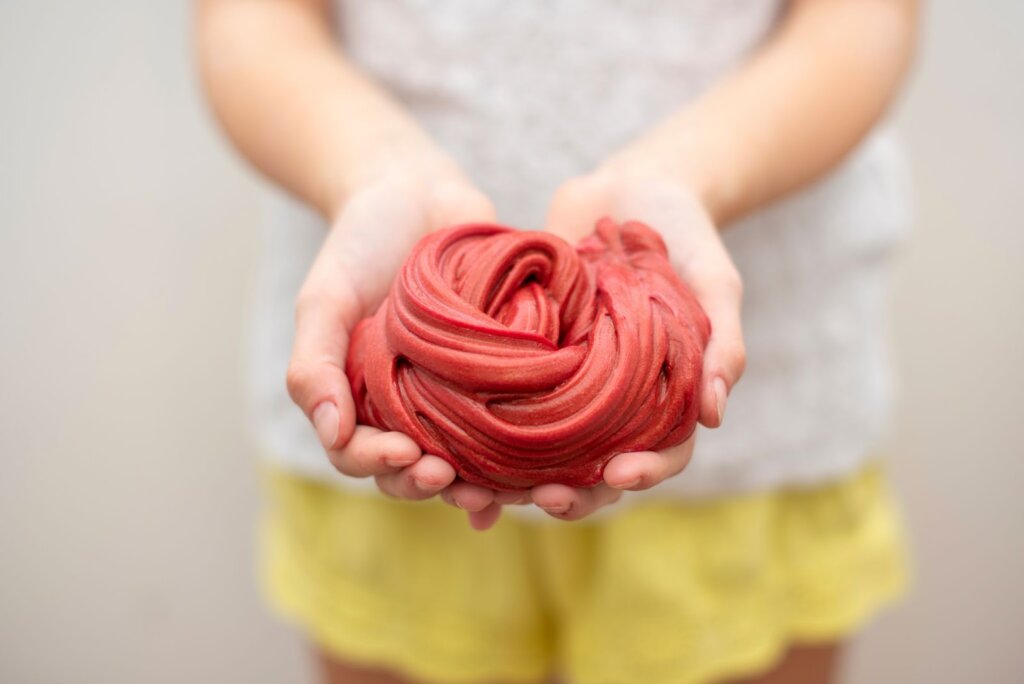 "Tension is who you think, and relaxation is who you do" to get rid of this situation everyone needs the best stress-reducing alternatives like relaxing music, meditation music, soft music, calm music, a peaceful place, someone like darkness, playing with slime, making slime, cooking, and many other activities. True relaxation is a state when our mind and body both are completely calm. watching slime videos can help you to feel better. The satisfying sounds, colors, and shapes are very helpful to minimize stress and anxiety. This tactile sensation playing with a smile reduces the stress and temporarily distracts from a person's emotions. Play with slime increases mindfulness and being in the moment. It helps kids learn to focus and assist with motors skills.
The experience of playing with a smile provides the chance to reframe negative thoughts and manage disappointment. Knead and squeeze the slime helps to release tension, frustration and manage nervous energy. Slime making is a pressure-free activity that promotes sensory, motor, and cognitive development.
You May Also Like to get rid of stress and aniexty
How to make slime at home?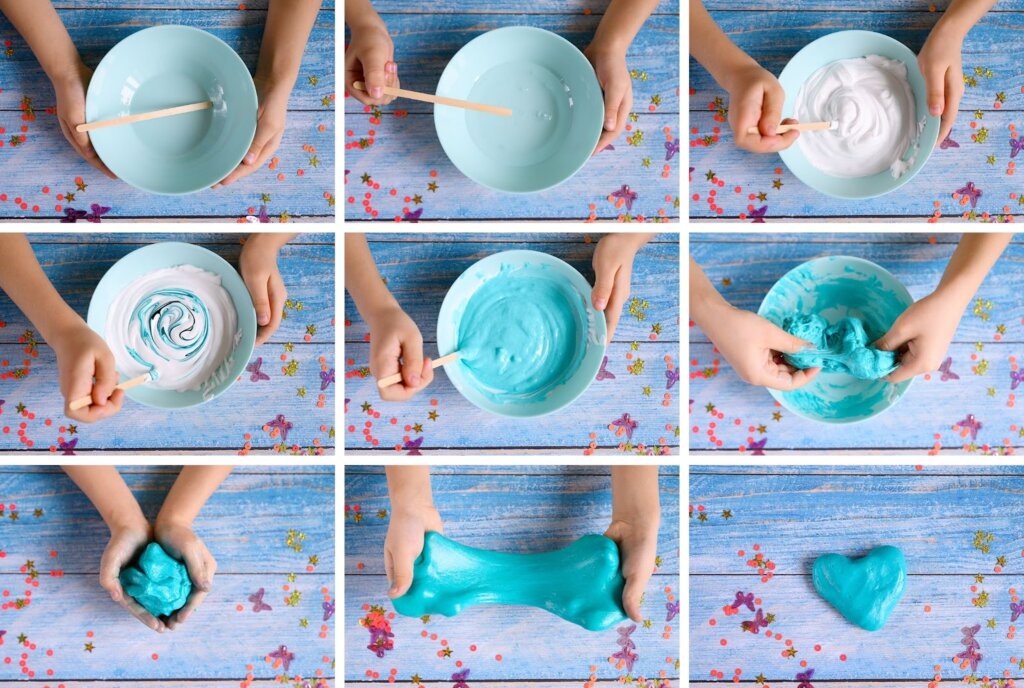 There are many methods to make slime with simple ingredients nut here is one of the simplest methods to make fluffy slime at home we need these ingredients:
Take a large bowl and put shaving cream in this bowl.
If you want colored slime then mix in food colors and mix slowly.
Next, add shaving cream glue and stir it well to make a homogeneous mixture.
Mix and stir baking soda slowly.
Pour in eye drops and mix it until it turns into a fluffy slime blob.
Knead well and play.
To understand the method completely, you may found lots of slime videos, slime videos for kids, relaxing slime videos, and satisfying slime videos on Youtube.
Types of Slime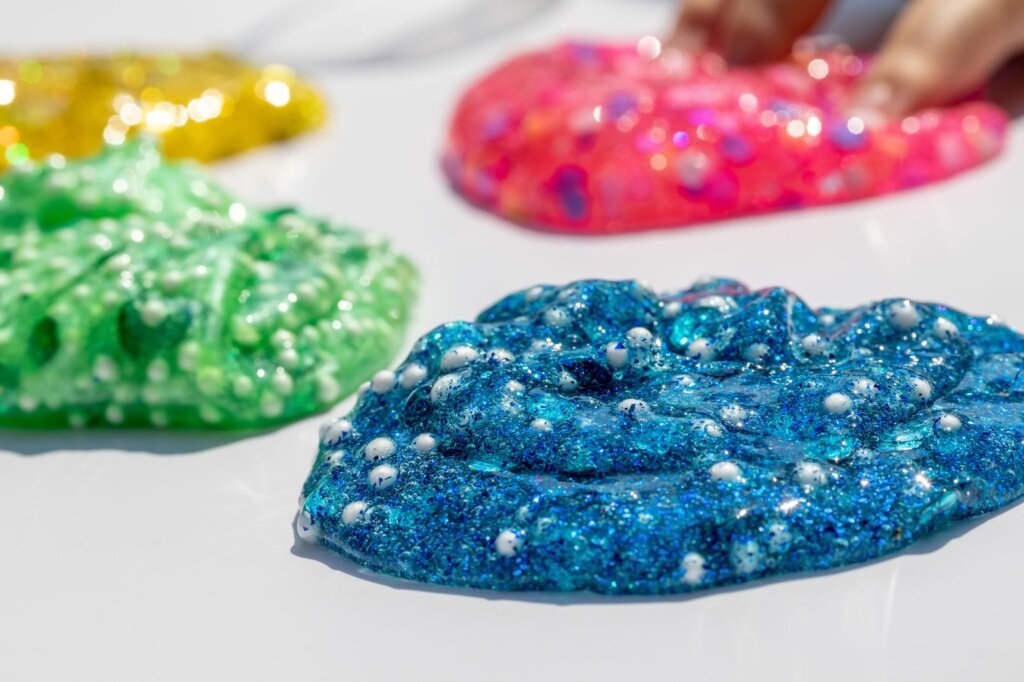 Lots of slime types are available in the market in which best types are given below:
Sand slime
Crunchy slime
Diaper slime
Edible fluffy slime = made with edible ingredients
Unicorn slime
Super stretchy no borax slime
Cornstarch slime
Texture butter slime. This makes the unique texture of slime by using old playdough.
Pinwheel crafts glitter slime
Meland fluffy slime
Cra-Z-Art Nickelodeon tri-color slime
Benefits of playing with Slime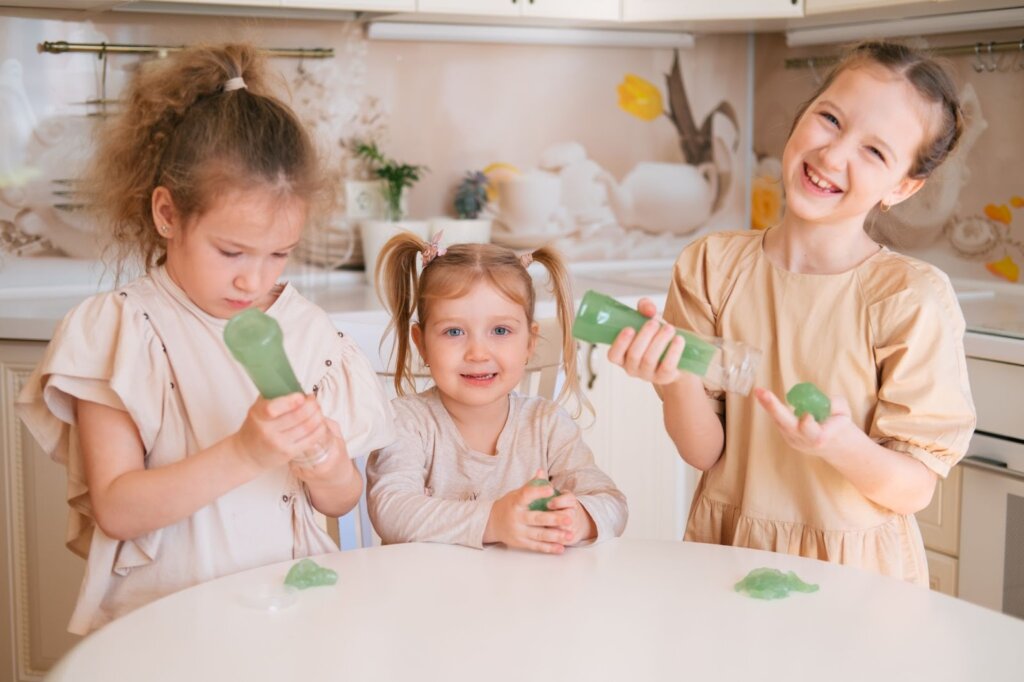 Encourages creative sense
Promotes independence
It teaches math and science and introduces the chemistry behind all concepts
It boosts the motor skills of children which stimulates your child's senses
Play with slime helps kids to learn about effects, causes, and to deal with failure.
What are the disadvantages of slime?
The common ingredient contains borax helps to create stickiness. The use of excessive levels of boron can cause vomiting, diarrhea, and cramps.