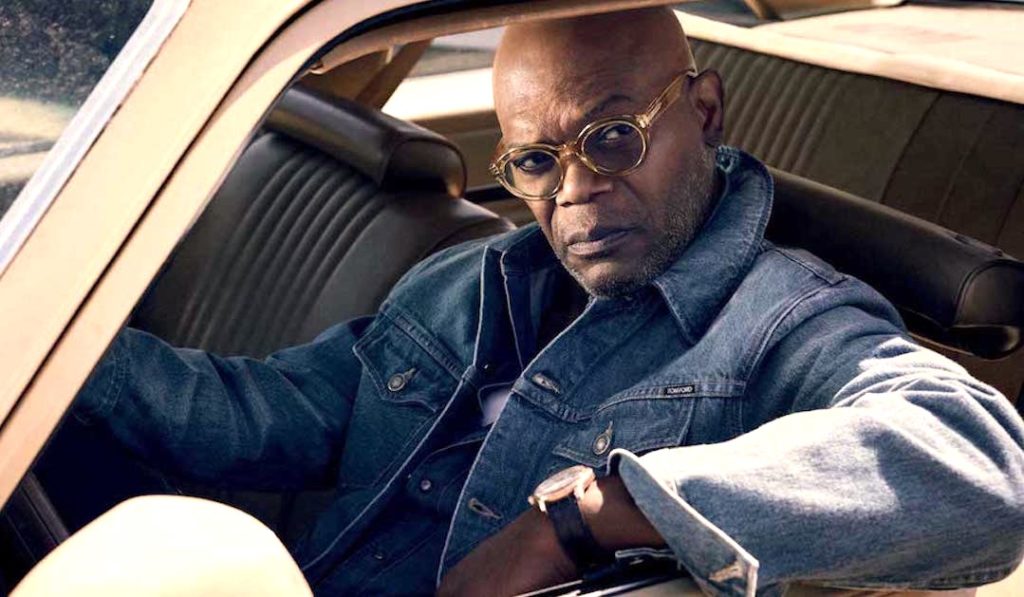 Who is Samuel L. Jackson?
Samuel Leroy Jackson or Samuel L. Jackson is an illustrious film, television, and stage actor. Let's go through this biographical discussion and learn more about his childhood, life, timeline, and profile.
Childhood & Early Life
Samuel Leroy Jackson, who is also known as Samuel L. Jackson was born on December 21, 1948, in Washington, D.C. His father abandoned him with his mother when he was very young. He was grown by his mother therein Chattanooga, Tennessee. His mother Elizabeth Jackson was a brave and courageous woman and cared for him when his father left him. Samuel's father lived away from his family and later passed away for getting addicted to alcohol. In his whole life, Samuel met his father only twice.
Studies, Degree, and Other Activities
He studied in his home town Chattanooga at a number of segregated schools and graduated from 'Riverside High School'. He was good at playing the trumpet and French horn in the school orchestra and earned good money.
Quitting Studies, and Switching to Chase His Acting Career
He was initially making all of his efforts to get a degree in marine biology at 'Morehouse College' in Atlanta, but soon he dreamed to pursue the desire to be an actor when he discovered acting talent in him. In 1972, he graduated from the institute, and at the same time, co-founded his own theatre group, known as 'Just Us Theatre.'
A Small Introduction to the Legend Samuel Leroy Jackson
If you make a list of the best actors, you will find Samuel L. Jackson standing in the first row. His father left him when he was a child, but Samuel struggled with very tough circumstances, got rid of his difficult time far behind, and became one of the most popular and successful Hollywood actors. In his childhood, he suffered from a disability known as Stammering or Stuttering that made him more industrious.
Though the problem in speaking was a big issue, yet with his hard work and determination, he overcame disability and kept chasing his dreams to be a superstar. Samuel L. Jackson started his career with small roles in films like 'Goodfellas', he finally began monopolizing the limelight and got more prominent roles in movies like 'Jungle Fever,' 'True Romance,' 'Patriot Games,' 'Pulp Fiction, ' and 'Jurassic Park' etc. Since getting big roles in big movies, he has been receiving several credits, nominations, and awards for his marvelous characters in the films.
Samuel's Political Attachment
Apart from his career, he has also been involved in the 'Civil Rights Movement' and was politically active with the campaigns for the-then Senator Barack Obama during the 2008 Democratic presidential primaries.
Running a Charity Organization
He is also running his own charity organization called 'Prizeo'. This charity organization is run as part of a campaign to collect money to fight Alzheimer's disease. As a humanitarian, he is very generous for donating the oppressed people and helping them to raise their lives again.
Some of the Extra Characteristics of the Legend
Samuel Jackson is well known for his characteristic 'tough nut' and 'Kangol' hats roles in films. He is now one of the highest-grossing film stars of all time in Hollywood. Besides being a popular actor, he is also a talented musician and can play brass instruments in a more professional way.
Must Read; Find out Some Amazing Facts about the Real Life of Ryan Reynolds
Samuel L. Jackson's Movies and Major Works
He appeared in several plays, like 'A Soldier's Play,' and 'The Threepenny Opera'. In 1972, he starred in the Blaxploitation film 'Together for Days' film and made his motion picture debut. He portrayed a role in the television series 'Movin' On' in 1976. Then he shifted to New York City and spent the next several years acting in stage plays.
On his credit, there are many stage plays including 'Two Trains Running, and 'The Piano Lesson'. It's also said that Samuel L. Jackson was advised and supported by Morgan Freeman in his early years. In his shining career, he has starred in more than a hundred films that have made him one of the most memorable Hollywood stars.
Nominations, Awards & Achievements
He has got many nominations, and awards in his acting career. In 1991, he got the 'Kansas City Film Critics Circle Award' for 'Best Supporting Actor' for his performance in the movie 'Jungle Fever.' He was awarded the 'BAFTA Award' for 'Best Actor in a Supporting Role' for 'Pulp Fiction' in 1994. In 2013, he earned the 'NAACP Image Award' for 'Best Supporting Actor' for the movie 'Django Unchained'.
Personal Life & Marital Status
Samuel married LaTanya Richardson in 1980, and they are blessed with a daughter, Zoe.
Net Worth Earned by Samuel L. Jackson
After spending the 1980s playing a series of drug addicts and character roles, Samuel Leroy Jackson appeared in the 1990s as one of the most noticeable and well-respected actors in Hollywood. He has earned an estimated net worth of $200 million, and his annual earning is around $5 million per year.