---
Fancy fonts and letters are used to convert different fancy letter symbols into unique styles. This online platform can generate designer text that provides different combinations and particular fonts. Cute and pretty letter generators offer free fonts for copy and paste mostly used for Facebook, Instagram, or Twitter. Our fancy letters generator is used to transfer messages, express emotions, and deliver information. Everyone uses texts as a way of communication nowadays. The human intellectual lies in the text.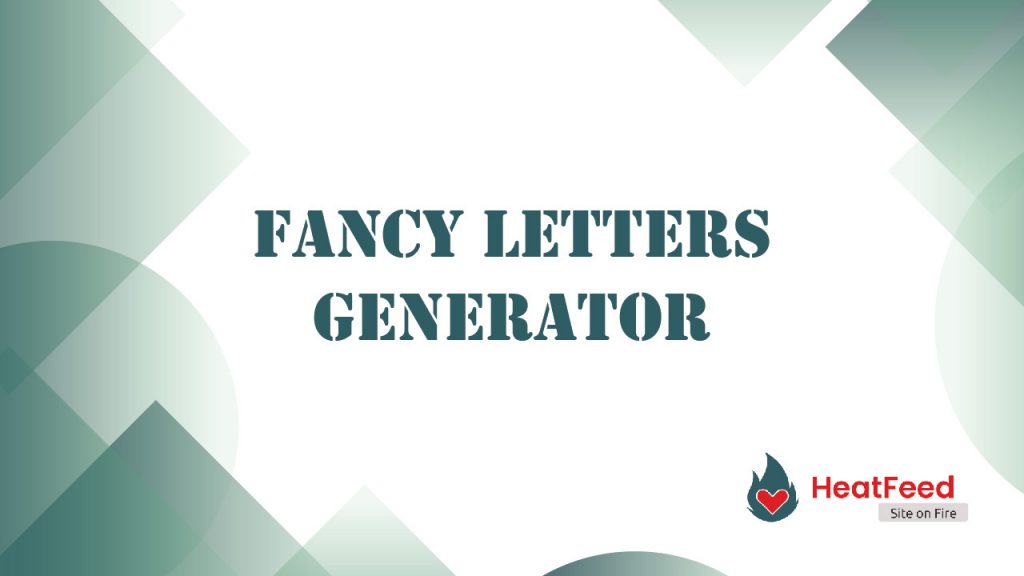 Time needed: 1 minute.
How to use Fancy Letters Generator?
Creating a stylized text/stylized writing generator and letter from a fancy writing generator is not difficult. You just need to understand how stylized letters generator work, you can easily create fancy fonts and letters. Following the mentioned steps to copy and paste fancy letters.
Open and Type:

Open Fancy letter maker and type in what you want to write in the given box.

Click on the convert option:

Click on the convert option, and choose from different fancy letter styles to generate an extravagant and unique fancy letter.

Fancy Letters Copy and paste text:

Now, copy and paste text, fancy font, and letters into any social media platform. Your account would grab more attention from the audience and stand out among other people's accounts.
Why do people use fancy letters generator?
People text each other for many purposes.
Like sending a plain copy-paste text, message, or writing the text for an official presentation. 
To enhance the beauty of the text
Such generators can change the text into stylish and fancy fonts according to the customization. 
People want a more appealing and attractive design to build their profile.
A fancy text generator or text changer help in creating fancy fonts, symbols, email symbols, handwriting fonts, and many other fonts. 
Many different emojis like English fonts, pretty fonts, and script fonts are available, these stylish emojis can be used for communication with friends and family. 
This fancy writing creator generates beautiful letters and fancy words that would make your social media account stand out among others. 
The fancy font and text not only look beautiful and aesthetic to the eyes but they would increase the popularity of your account as well. 
If you are struggling to get more traffic to your account, word fonts generator or fancy letter generator you can use try fancy text and font makers to write posts and bio. 
What is a Unicode Text Generator?
There are many different alphabets and symbols, these symbols can create new alphabet designs and make them stylish and fancy. The Unicode font text generator gives an amazing fancy look to the fonts. Any simple text can be easily converted into a fancy font by the Unicode system. Cute letter generators use the Unicode system to create fancy fonts, letters, and alphabets. Unicode comprises symbols that would convert into fancy fonts generator copy paste. More about Unicode you can check on Google.
Also, check our other font generators
Font Changer/Text Changer, Fancy Text Generator, Twitter Font Generator, Facebook Fonts Generator, Aesthetic Fonts