🎂 Birthday Cake Emoji
Birthday Cake Emoji Meaning:
This emoji 🎂 is used to refer to a birthday or birthday event with a properly decorated cake, with candles on top. The style food of the cake varies from one platform to another.
Note: Birthday Cake was formed for Unicode 6.0 in 2010 and included in Emoji 1.0 in 2015.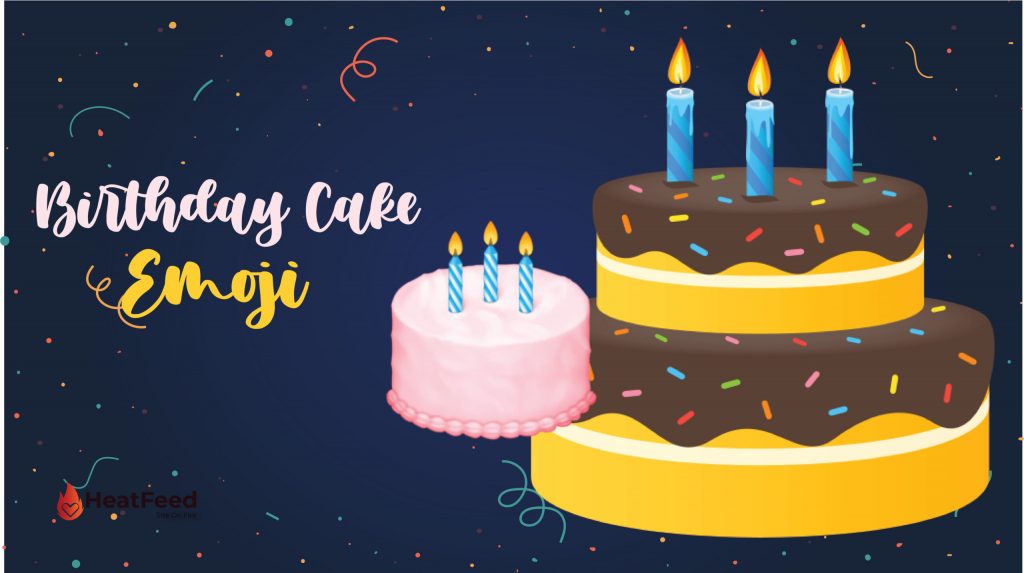 Similar Emojis
Parting Face🥳, Raising Hand 🙌, Shortcake 🍰, Ballon 🎈, Party Popper 🎉, Wrapped Gift🎁 Candle🕯️ 😤 Airing of Grievances, Festivus Pole, 💪 Feats of Strength, 🙌 Festivus Miracle.
Other Names
🎂 Cake
🎂 Cake with Candles
🎂 Birthday Cake
Apple



Apple

iOS 15.4

iOS 10.2

iOS 8.3

iOS 6.0

iOS 5.1

iOS 4.0
iPhone OS 2.2
Google



Google

Android 12L

Android 12.0

Android 8.0

Android 7.0

Android 5.0

Android 4.4

Android 4.3
Samsung


Samsung

One UI 4.0 January 2022

One UI 1.0

Experience 9.0

TouchWiz 7.1

TouchWiz 7.0

TouchWiz Nature UX 2
Microsoft



Microsoft

Windows 11 November 2021 Update

Windows 10 Anniversary Update

Windows 10

Windows 8.1

Windows 8.0
WhatsApp



WhatsApp

2.22.8.79

2.17
Twitter



Twitter

Twemoji 14.0

Twemoji 2.4

Twemoji 1.0
Facebook



Facebook

14.0

3.0

2.0
Skype



Skype

Emoticons 1.2

Emoticons 1.0


Messenger


Messenger

1.0
Mozilla



Mozilla

Firefox OS 2.5
Codepoints
🎂 U+1F382
Shortcodes:
birthday: (Github, Slack)
cake emoji
cake with candles emoji
emoji
emoji copy and paste