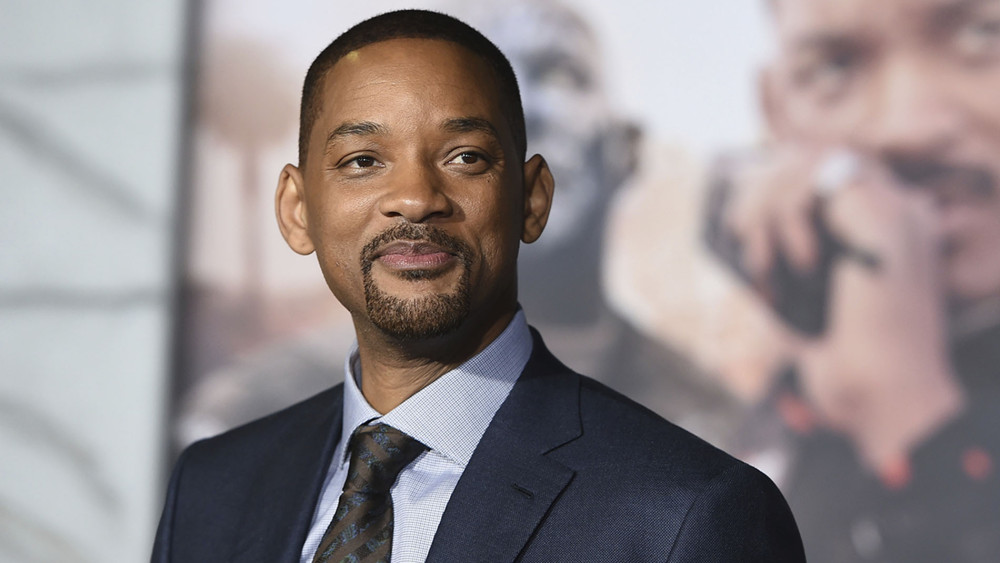 He was born on September 25, 1968, in Philadelphia. His father a refrigerator engineer and mother was a school board administrator. Will is undoubtedly a great and popular actor of all time in the Hollywood film industry. He got his early education in Overbrook High School Philadelphia. Though Will Smith was a bright student, yet he denied to go to college and decided to make his career in the music industry. 
Will started his career in 1980 as a rapist. He formed a rap group in 1980 with beatboxer Ready Rock C and turntable DJ Jazzy Jeff. Their group created several masterpieces in rap music. Some of their famous hits include Parents Just Don't Understand, and Summertime, etc. As being a good singer, he has also earned a Grammy Award for some of his great work in music.
How Will Smith Moved to Act from Rapping
There is an interesting story behind switching to acting from rap music. He was a generous man and used to spend his money with open-handed and ended racking up a tax debt of $2.8 million. The Internal Revenue Service took many possessions of Smith, and it was the time when Smith started the sitcom 'The Fresh Prince of Bel-Air'.
In this sitcom, Smith was a Master of Ceremonies and the show was a great success and thus he got an opportunity to earn huge money. For a while, one-fourth of his income was going straight to the Tax or Internal Service Revenue department.
Entrance to Hollywood Films
After getting great fame and success from the show, I started to sign films and starred in many films in the 90'. The films he did at the start of his career, include Men in Black, Bad Boys, Enemy of the State, and Six Degrees of Separation, Most of his successful films have broken the records and listed him in the line of highest-paid actors in Hollywood.
At the peak of his successful times, Will Smith was the first choice to play the role of 'Neo' in the Hollywood blockbuster 'The Matrix'. Yet he rejected the movie for some of his personal reasons, that's why after his rejection, the role was offered, Keanu Reeves.
Credit to Work with the Best Actors of the Time
At the very start of his career, Smith had been considered as a successful actor and was happily assigned to some of the top actors. The top-class actors, Will Smith has worked are Jason Bateman, Margot Robbie, and Martin Lawrence.
A-List of His Movies
The list of movies by Smith is a long one, but in the following list; we're going to discuss some of his best work from start till now. It all started in 1992 when Smith portrayed the role of 'Manny' in the blockbuster movie "Where the Day Takes You". Two movies, Six Degrees of Separation, and Made in America immediately followed the next year which eventually boosted the acting career.
Here's a list of some of the best work Will Smith has starred in:
The Fresh Prince of Bel-Air
Bad Boys I & II (1995 & 2002)
Independence Day (1996)
Men in Black I, II & III (1997, 2002 & 2012)
Enemy of the State (1998)
Ali (2001)
Hitch (2005)
The Pursuit of Happyness (2006)
I Am Legend (2007)
Focus (2015)
Suicide Squad (2016)
Bright (2017)
Aladdin (2019)
Gemini Man (2019)
Goals, Award Nominations, and Achievements
Since the very start of Will Smith's career, He had put his eyes on getting an International award, and he did it. He received the Grammy Award with his partner DJ Jazzy Jeff for their initial rap song in 1988. During the late 1990s, Smith was nominated for the 'Blockbuster Entertainment Award' in the 'Favorite Actor' category, for 'Men in Black', 'Independence Day', and 'Enemy of the State'.
In the three years from 2005-2008; he had won the 'Teen Choice Awards' for hits like 'The Pursuit of Happyness', 'I Am Legend' and  'Hitch'. He had also got a nomination from Grammy Award for some of his rap songs. In the following two years in 2008-2009; Smith has presented the 'BET Award' for his roles in 'Seven Pounds', and 'Hancock'. During this time he also earned the 'Saturn Award' for his performance in 'I Am Legend'.
Charity Work
Though Smith didn't get much education and quit studying from school. Yet he has established an elementary school, known as 'New Village Leadership Academy', in California. He has donated 1.2 million dollars to the educational institution.
Earning, and Net Worth
As of 2019, Will Smith's net worth is roughly estimated at more than $350 million. He is earning more than ten million dollars yearly. According to Fortune Magazine', Smith is one of the highest-paid actors in Hollywood. And is one of the wealthiest young Americans. He was a supporter of President Barack Obama and has contributed with big donations to his campaign. He has also organized the 'Nobel Peace Prize Concert' that was held in Oslo as a toast to the prize being awarded to President Obama.