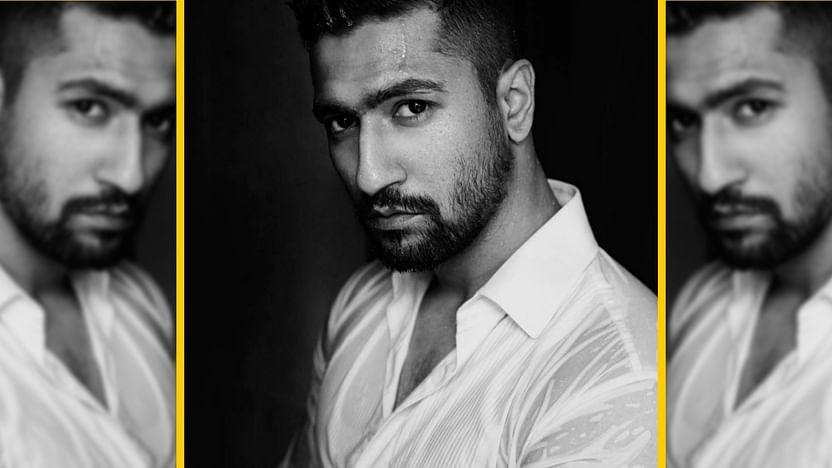 Vicky Kaushal's journey starts with the story of a typical boy who used to work hard for the colossal aspirations of a movie star. Vicky Kaushal was in Gangs of Wasseypur alongside Anurag Kashyap in assistance before making an impressive debut in Masaan in 2015.
Since then, Kaushal has been showcasing his multifaceted acting skills in Raazi, Raman Raghav 2.0. And with a much-appreciated success in Sanju, he set the bar of his standard to another level.
Only Raazi and Sanju became the two biggest films of 2018. Where Vicky had contributed with one of the finest and crucial roles. We had witnessed his tremendous endeavor in Lust Stories and Love Per Square Foot.
But his greatest success until last year was when he portrayed the character of Major Vihaan Singh Shergill in Uri: The Surgical Strike. In the box office, his success earned him a National Film Award. And the film made a record of 342 crores.
Vicky Kaushal: The journey from rags to riches!
Before Kaushal became one of Bollywood's top-ranking actor, he was the poster boy in the Indian Cinema. Masaan was a pathbreaking film where Vicky Kaushal portrayed his incredible performance. Nonetheless, that was only the launch. The boy began his own journey with all the love and criticism that came to his way.
Vicky has done several advertisements, including a Google ad that became popular in a flash of time. While he was in the process of picking the unusual and demanding characters for his films. The actor opened up about the newest landscape during a Q&A at the Jagran Film Festival and how he found himself in the midst of a struggle between Indian and commercial cinema.
Throughout his career, Kaushal has established that you do not have to be a part of cheesy scripts to be counted as a top-rated star. In such a short period of time, he has already accomplished so much, but this is something from where the image of Vicky Kaushal is popping out.
Vicky's Impressive Journey as an Artist and A Performer
With the iconic dialogue, "Yeh Dukh Khatam Kaahe Nahi Hota?", from his first movie Masaan, He proved his caliber as an actor to an extent. The distress in his eyes and body language poured every bit of stature in those lines to make it exemplary.
Instead of deciding to launch a brilliant career with the Dharma or Yash Raj banner. Vicky chose a role that was meaningful and eloquent. And could give him the opportunity to analyze his standard as an artist.
Achievements
Vicky believes that as an actor, he wants to continue exploring a variety of scripts and new sorts of characters. The claps that make the theatres roar are the biggest achievement of an actor. The hefty success of URI reflects his ability to instill a sense of pride within all of us for our country.
He is one such actor in the film industry for whom everyone is drooling over irrespective of gender. Starting right from his charming smile to his dialogue delivery, people are going gaga over him. You can never deny being a Vicky Kaushal fan if you have watched any of his movies.
Kaushal may have picked a mindful decision to move to Karan Johar's Dharma Productions from independent studios. But he double-checked the fact that he is not really far from the performer he initially began with. The audience won't mind considering Vicky Kaushal, a clay which itself molds into any shape it has been given to.
Unlike Kamli, Kaushal was not just a trustworthy companion but a quest for himself. His character was all about several ups and downs but handled every one of them to bring it to life. Sanju's Kamli was exactly like what Jai was for Veeru in Sholay. Again, with Lust Stories, Vicky proved that he could pull anything away.
Vicky Kaushal's Net Worth
He gets Rs. 3-4 crores per script, according to the sources. The mega-hits of Vicky, such as Raazi, Sanju, and Uri: The Surgical Strike earned over Rs. 200 crores, Rs. 600 crores, and Rs. 350 crores respectively at the box office. According to the reports, the profits of Vicky Kaushal have been boosted up after his immense popularity.