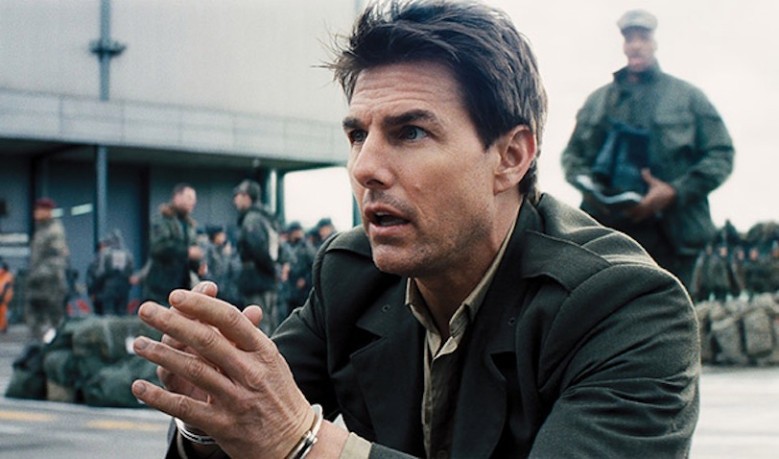 If you are discussing a list of accomplished actors that dominate the box office, there is one person you can't ignore to mention is Tom Cruise. Tom is a great Hollywood icon and in recent years he has managed to make over his and reputation. He is undoubtedly having an incredible career in the film industry. 
Tom has almost spanned nearly every genre of the silver screen and all while shaking things up off the camera and limelight. He is an award-winning American actor and filmmaker and globally known best for portraying his remarkable roles in the; Mission Impossible' film series. Tom plays a secret agent role in all the episodes of the Mission Impossible series.
In the list of the biggest movie stars, Tom can be seen among the highest-paid actors in 2019. He was born in the USA to an extremely offensive and insulting father and was brought up in poverty. In his early life, there was nothing that might suggest that he would become one of the most popular and famous stars in Hollywood. In his teen years,
Start of the Acting Career
Once there was a time when Tom had dreamed to become a priest, but not an actor, yet for some reason, he had to quit this plan. He got a small role in 'Endless Love' in 1981 and got an identity to enter Hollywood. After playing some more roles in various other films, he got an opportunity to portray in a romantic comedy movie, 'Risky Business'.
The film was a super hit of the year, and Tom with his chocolate boy good looks got overnight fame and became the heart-throb of girls all over the world, and especially in America. Now, when he had got an identity in Hollywood, he appeared in an action drama film' Top Gun'. In this movie, he played the role of Lieutenant Pete Maverick Mitchel in the aircraft USS Enterprise. This movie also became a great success and boosted up his career.
He had been a superstar all over the world. From 1980 to 1990, Tom gave a few more hit movies including The Color of Money' (1986), 'Cocktail' (1988), 'Rain Man' (1988), and 'Born on the Fourth of July' (1989).to his fans. In 1990, Tom often appeared in the movies with Nikole Kidman, who soon became his life partner. The pair proved to be very lucky and made many super hit movies like 'Days of Thunder' (1990) and 'Far and Away' (1992).
The Series of 'Mission Impossible'
The history of Tom's acting career will be incomplete without discussing 'Mission Impossible'. It was May 22, 1996, when the first part of the Mission Impossible series was released and till July 27, 2018, we've watched 6 great episodes of the file series. The seventh and eighth parts are expected to become in 2021 & 2022.
Some of More Hit Movies by Tom Cruise
His streak of success continued in the late 1990s and 2000s with films like 'Eyes Wide Shut' (1999), 'Vanilla Sky' (2001), 'Minority Report' (2002), He played a role of warrior in the movie 'The Last Samurai' in 2003, and collected great appreciation from the quality movie lovers. Moreover, various other hit movies are there on his credit like the 'Collateral' (2004), 'War of the Worlds' (2005), and 'Lions for Lambs' (2007). 'Rock of Ages' (2012), 'Jack Reacher' (2012), 'Oblivion' (2013), and 'Edge of Tomorrow' (2014) are some of his more recent films.
He has also appeared in the horror movie 'The Mummy' in 2017, as the film was a reboot of the Boris Karloff's 1932 movie with the same name.
Nominations, Awards & Achievements by Cruise
Tom Cruise has received three Golden Globe awards, including Best Performance by an Actor in a Motion Picture – Drama in 1990 for 'Born on the Fourth of July'. The war drama film (1989) is one of his best-known movies on Tom's credit. His role as Ron Kovic in the movie earned Cruise an Academy Award nomination. The film proved both critical and commercial success. He has also the Excellence in Mentoring Award from the National Mentoring Partnership in 2003 for his exertion with the organization. In 2005, he received the David di Donatello Awards' 'Special David'.
Tom Cruise was awarded a humanitarian award from the Simon Wiesenthal Centre and Museum of Tolerance for his work as a dedicated philanthropist in 2011,
Net Worth of Thomas Cruise Mapother IV
As Tom is one of the best actors of all time, that's why all his movies have sold millions worldwide. According to a rough estimate in 2020, Tom Cruise's net worth has been estimated at $570 million dollars. It has made him the 2nd richest actor worldwide.