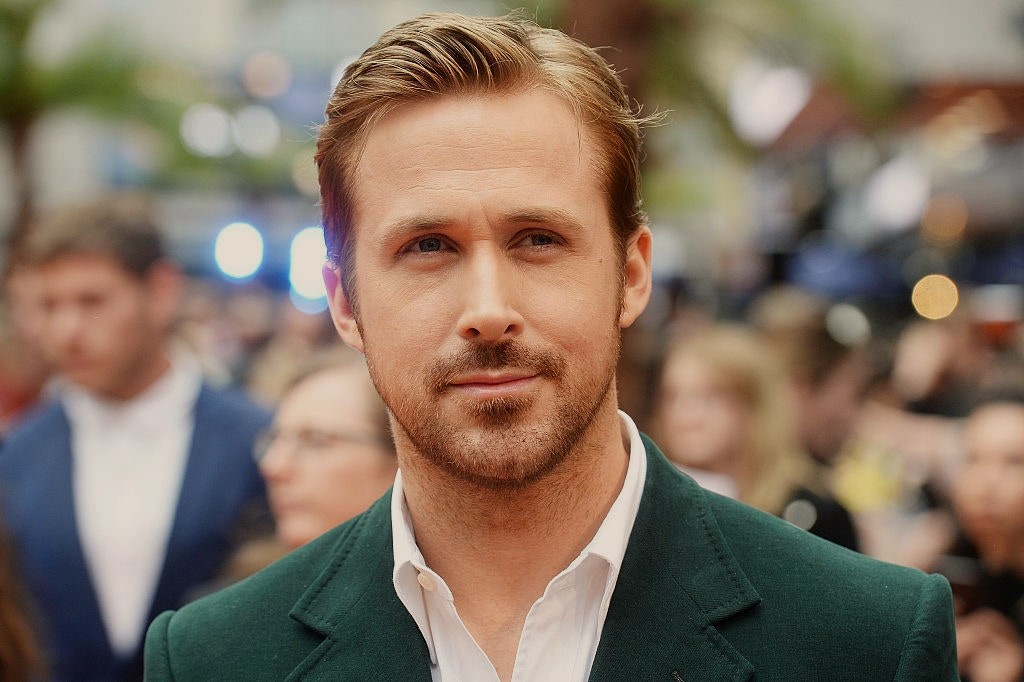 Childhood & Early Life of the Superstar
Ryan Thomas Gosling is a Canadian actor and director and is best known for portraying as the leading role in the romantic drama, 'The Notebook' in 2004. He has starred in many highly successful Hollywood movies like 'Lars and the Real Girl' and 'Half Nelson' for which he had earned several award nominations. Ryan Gosling was born on November 12, 1980, to Mr. Thomas Ray Gosling.
His father is a traveling salesman and mother Donna was a secretary who later started her professional career as a teacher. Gosling's family had to travel a lot, just because of his father's business. Gosling also has one elder sister, who is also a producer. Ryan's parents divorced when Ryan was a child and he preferred to live with his mother and elder sister.
Due to the divorce of his parents, Ryan had to suffer many health issues. In his childhood, he was diagnosed with a psychological problem, known as Attention Deficit Hyperactivity Disorder or ADHD. It made his mother quit her job and Ryan was homeschooled. Later he was admitted to Cornwall Collegiate, Vocational School, and Lester B. Pearson High School.
Passion for Movies
His love and passion for movies were not hidden from his mother. His mother recognized his talent and got him auditioned for a part in 'The Mickey Mouse Club' when he was only 12 years old. He signed a contract for two years with the show. He also used to sing at wedding parties and often joined a local ballet company along with his sister.
Performing live before audiences played an important role in his career and boosted his confidence. Here he decided to make a career out of that live performance. At the start of his career, he played minor roles in independent films before landing on significant roles in bigger movies. 'The Notebook' got him a good take-off and he went on to carve his desired niche for himself in the Hollywood film industry.
An Interesting Story from His Childhood
Since his childhood, Ryan had a great love for acting and was especially influenced by the film 'Dick Tracy' which he first watched, when he was very young. The movie impacted on his mind so deeply, that he once took steak knives from his home to school and threw them at his friends in the famous 'Rambo's Style'.
It was because he had watched Sylvester Stallone's action film, 'First Blood'. Luckily, all his classmates were safe in this real 'action scene', but he was fined by the school, and punished by his mother. Despite all this, there was amazingly one thing that he was great at, and that was his natural acting talent and performing.
Ryan Gosling Career & Major Works
As a child star, he appeared in the teenage comedy series 'Breaker High' and started his acting career. He performed in the series for two years from 1997 to 1998. Gosling had to quit his high school studies and move to Los Angeles to appear as the leading role in the teen series 'Young Hercules'.
He appeared in a supporting role in the football drama, 'Remember the Titans' in 2000, and the role got him identity which led to a leading role as a Jew in his upcoming film 'The Believer' directed by Henry Bean in 2001. Ryan was chosen for the role because of his religious upbringing.
Ryan got his breakthrough role in 2004 as 'Noah', from the romantic drama film, 'The Notebook', opposite Rachel McAdams. The film followed the story of a couple who fell in love during early 1940; the movie proved to be a blockbuster that was a big commercial hit. It helped establish Gosling as a superstar.
His role as Noah in 'The Notebook' has become his signature performance; as a character that has made him synonymous with his name. The movie earned him much critical appraisal, and several nominations, and awards. He got a wider exposure to the Hollywood film industry.
Nominations, Awards & Achievements
Ryan had been nominated for many awards and credits. And had won four Teen Choice Awards in 2005 for his role in 'The Notebook'. He was also given an award as Choice Movie Breakout Performance – Male. Received the Best Actor Award at the Las Palmas Film Festival for the film, 'Half Nelson' in 2006.
Ryan Gosling movies, He starred in several critically acclaimed movies, including the financial satire,' The Big Short in 2015. And another romantic musical La La Land in 2016. For which he won the Golden Globe Award for Best Actor – Motion Picture Musical or Comedy. And also received a second Oscar nomination.
Personal Life Marital Status
Though Ryan had been linked with many women. Including Rachel McAdams, Sandra Bullock, and Eva Mendes, yet he is not married. He shares a home with his pet dog, George. He is known as a great philanthropist and is involved with various charities including Invisible Children Inc. and PETA.
Ryan Gosling Net Worth & Earnings
He owns $30 million net worth and earns more than $5 million a year.