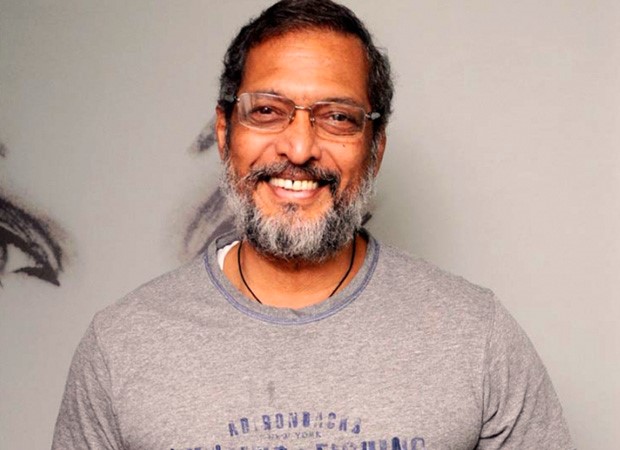 Born with the name of Vishwanath Patekar and famous with the name Nana Patekar, the Maharashtra origin actor played both the roles of hero and villain in his long career of 48 years. Progressing through all these years, he has faced many controversies and also praises for his versatile acting skills. He has also established several friendships and connections all around while performing tough roles and expressing every bit of emotion he had. His long career is home to a few blockbusters and a few which gave him a certain purple patch.
Nana Patekar Career
Nana Patekar debuted in 1978 with the film Gaman. This was averagely noticed by the public in the time when watching films at theatres slowly started to become a trend. Thinking that this was not his space, he tried his hand a few small roles in Marathi cinema going forward. After some time, he returned to Bollywood and did a few noticeable roles in movies like Aaj Ki Awaaz, Ankush, Pratighat, Trishagni, Mohre, Sagar Sangam, and Awaam. He also played the pivotal role of Nathuram Godse for a British television series called Lord Mountbatten: The Last Viceroy. He rose to fame and excellence particularly after this act
Nana Patekar Movies
Nana's 1988 movie Salam Bombay gathered him a lot of fame and praise for his acting skills and how he portrayed the character. The 1989 release Parinda gave the actor his first-ever notice in the Hindi cinema and also the National Award for best supporting actor. Prahaar, which came out in 1991, marked Nana's directorial debut, and he also co-starred along with Madhuri Dixit. In this movie, he played the role of an army officer for which he had to go under a massive training routine.
The vintage actor won the Filmfare Best Villain award for his acting in the movie Angaar. Also, the 1994 movie Tiranga saw Nana Patekar act alongside veteran Raaj Kumar. He claimed applause and praise for his great acting skills and dedication to the role of the movie Krantiveer. This became one of his most successful films giving him the National Film Award for Best Actor and also the Filmfare and Star Screen award for the same nomination. Giving numerous consecutive hits like Hum Dono, Agni Sakshi, Khamoshi, Ghulam -E- Mustafa, Yeshwant, and Wajood; the actor gathered a huge fan following and for sure made a space for himself in several Indian people's hearts.
Acting Style
Changing the overall acting style; Nana Patekar played an army undercover Intelligence officer with Amitabh Bachchan with him in the 1999 release Kohram. Films like Yugpurush and Hu Tu Tu also got him some more average success at the box office. 
Playing an extremely violent father, the actor returned to the screen with 2002's Shakti and impressed everyone with Ab Tak Chappan in 2004. Considered to be his best performance, the 2005 release Apaharan was the film that won him his second Filmfare Award for Best Villain and also an award at the Star Screen awards.
Apart from his serious and villain characters, Nana also had a great hand at comedy films. He was a key part of Welcome that rolled out in 2007. And was a blockbuster, and the actor was applauded for his incredible comic timing. Next up were films like Ek and Paathshala, which rolled came in 2009 and 2010, respectively. 
He was also integral to the sequel of his two successful franchises of Ab Tak Chappan. Was renamed Ab Tak Chappan 2 and also for Welcome Back (prequel was Welcome in 2007). Both of these movies came out in 2015 and gathered some mixed reviews to give a proper settlement to Nana's career.
Personal Life
The actor faced tough times during his childhood as he lost his father just at the age of 27. But got married to Neelkanti before this incident. Miseries didn't stop here for him; he also lost his first child due to some complicacies. He was also a chain smoker but eventually quit his habit at the age of 56.
Net Worth
Nana Patekar's net worth is estimated to be approximately Rs. 40 crores due to the recent allegations on him. He has an annual income of Rs. 4 crores. He is also an owner of some luxurious vehicles.