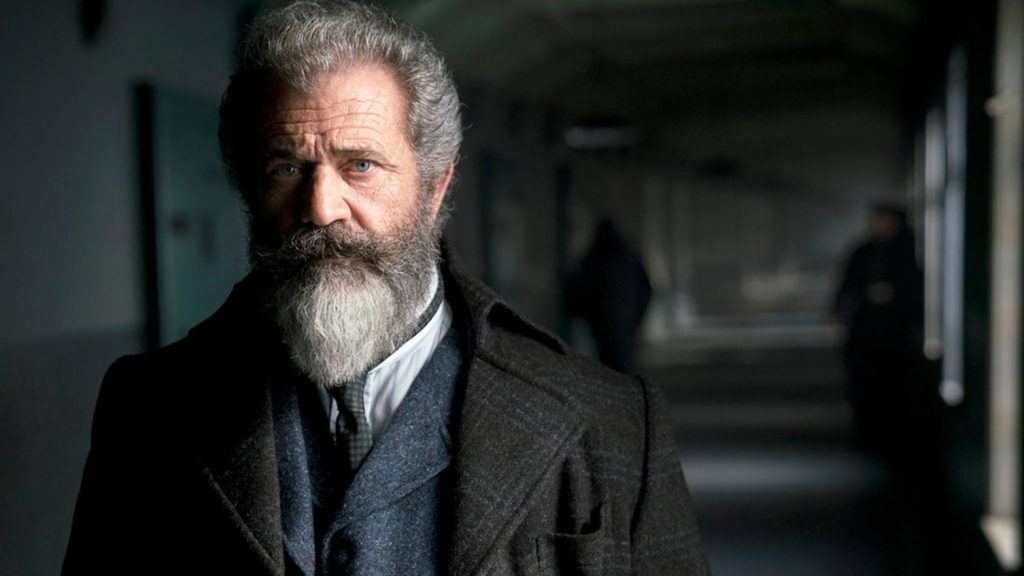 Mel Gibson is an American actor, singer, and filmmaker of the Hollywood film industry. Mel was born in Peekskill, New York on the 3rd of January, 1956. Gibson has been acting in the films since 1976, with a television series called "The Sullivans". In this show, there was apparently something different that Hollywood saw in Mel because it helped him to start off his career. Mel got a chance to work in Mad Max.
On his credit, there are over 40 movies he has acted in, produced and directed. Another movie is known as the Lethal Weapon Series that made the world his fan. The Lethal Weapon series continued to use the capabilities of Mel that made this action film series perfect.
Whether you appreciate all the four of the Lethal Weapon movies or just one, it is an amazingly great way to spend your weekend watching Gibson act beside Danny Glover. The first two parts were the best with humor, yet there were also points of seriousness in the films, which helped the storylines really matter. There is something for everyone in the series.
Marvelous Work by Gibson
His ability to act a little wild, offering humor, and present a good character instantly catches the attention of the audiences. He has shown his talent through many of his all-time great movies including Apocalypto, The Patriot, Braveheart, What Women Want, Maverick, Lethal Weapon, and Bird on a Wire.
Maverick is another comedy Mel Gibson movie that was pulled off by him. Not only did the movie reviews generated its good ratings, but also it had a star-studded cast. All the movies by Gibson are always great for an afternoon of pure entertainment. Despite the disturbing personal life, Mel has managed to put it aside for the camera to bring out the best in himself and for those he works with. 
Mel started his acting career in 1977, with the movie, 'I Never Promised You A Rose Garden'. In this movie, he made his film debut with this movie by acting as a small uncredited role as a baseball player. Soon he was signed in another low-budget film named 'Summer City' and a television show known as 'The Sullivans'.
A Breakthrough in His Acting Career
The movie that gave him a breakthrough in Hollywood, is Mad Max. His breakthrough in the film world started in 1979 after his portrayal of Max Rockatansky in the film 'Mad Max'. In this movie, he acted as Max Rockatansky and got highly appreciation from all over the world.
After two years, Mel returned to the silver screen with 'Mad Max 2: The Road Warrior' that played a significant role to make him an international star. Later on, he played great roles in several movies including 'The Bounty, The Year of Living Dangerously', and The River'.
With the third sequel of Mad Max, Gibson received his first million-dollar salary. He also became a famous movie icon when he portrayed in 'Lethal Weapon' that became a huge hit. A few years later he changed the way to choose movie genres, with films such as 'Air America', 'Bird on a Wire' and 'Hamlet'.
Sitting on the Director's Chair
Gibson made his directorial debut with the movie 'The Man Without a Face' at the beginning of the 90s. He exceeded the expectations of everyone because the movie went on to win two Oscar awards for him. The year 2000 proved lucky and financially good for him. All three of his films, 'Chicken Run' 'The Patriot' and 'What Women Want' grossed over $100 million from all over the world. It was the time when all his movies started to be sold in millions worldwide and he starred in movies such as 'Machete Kills' 'Edge of Darkness', and 'The Expendables 3'.
Here is a small list of some of the best movies of Gibson's acting career:
Lethal Weapon (Movie, 1987)
Braveheart (Movie, 1995)
Ransom (Movie, 1996)
Academy Awards (Best Picture, 'Braveheart' 1996) – Won
What Women Want (Movie, 2000)
Signs (Movie, 2002)
Get The Gringo (Movie, 2012)
Daddy's Home 2 (Movie, 2017)
Air Strike (Movie, 2018)
A Roughly Estimated Net Worth of Mel Gibson
At the end of 2019, Mel Gibson's net worth is estimated to be roughly $425 million. Making him one of the highest-paid and wealthiest actors of all time. Earlier, Mel had a net worth of $850 million, but in the divorce settlement finalized between him; And his former wife, Robyn Denise Moore, he had to give half of his wealth to her. He is also an Australian permanent resident and was educated by members of the Congregation of Christian Brothers at St Leo's Catholic College in New South Wales during his school days.
Awards & Achievements
Gibson got the 'Australian Film Institute Award: Best Actor in a Leading Role' for 'Tim' and 'Gallipoli', in the years 1979 and 1981. He had also won the 'Academy Award' for 'Best Director' and 'Best Picture' for 'Braveheart', in 1995. He earned the 'People's Choice Awards: Favorite Motion Picture Actor' in the years 1991, 1997, 2001, 2003 and 2004. He was also