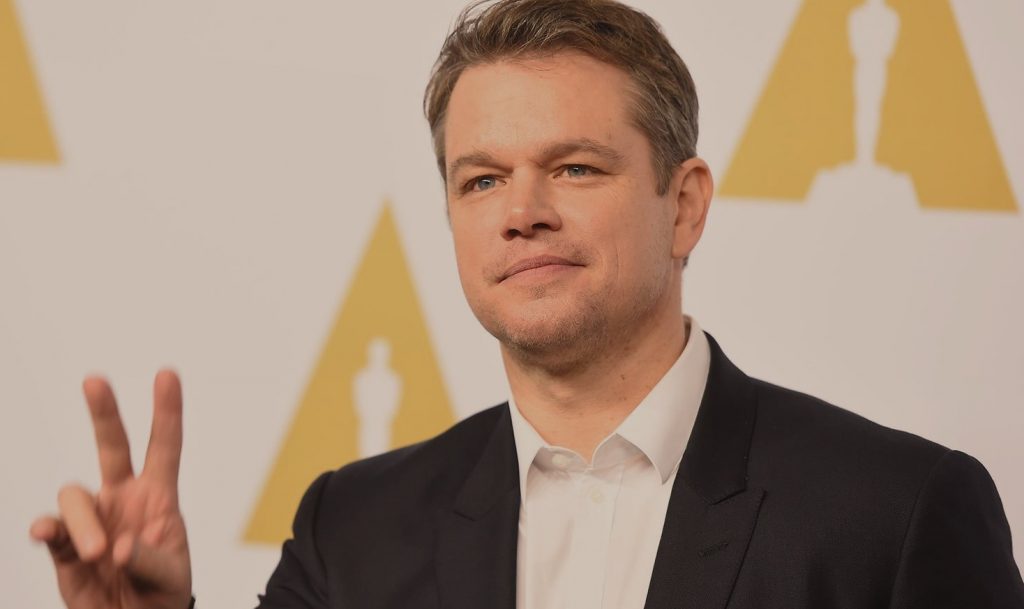 Matt Damon or Matthew Paige Damon was born on October 08, 1970, in Cambridge, Massachusetts, United States. He is undoubtedly one of the most successful actors in history to come out of Boston. Ever since his remarkable and breakout role in Good Will Hunting (that took place therein Boston), Damon has been included in A-List actors. If you watch any of his movies, that Damon picks, he seems to be a big presence for years to come.
Childhood & Early Life
When Damon was about two-years-old, his parents got separated. His father left them and Matt and his brother had to live with their mother. Ben Affleck and Matt have been friends since their childhood. Matt did his schooling from 'Cambridge Rindge and Latin School, and 'Cambridge Alternative School' (now known as Graham and Parks).' He was also later enrolled at the 'Harvard University' but was dropped out in order to chase his dream of becoming an actor in Hollywood.
Before getting lead roles, Damon played minor roles in various plays, such as 'Burn This' and 'A… My Name is Alice'. He acted in the film 'Mystic Pizza' in 1988, thus beginning his acting career in films. Though he only had a few lines to speak in the film, yet he got enough identity that helped him later.
During his studies at the university, he acted in a few films, such as 'School Ties. & 'Rising Son'. Soon he was assigned to star in the movie 'Geronimo, An American Legend' in the year 1993 and he then left the university without completing his course.
He got his next project in the year 1996 when he portrayed in the movie 'Courage Under Fire'. The role he played in the movie gave an indication of his potential and was appreciated by millions. The next year in 1997, he joined hands with his childhood friend Ben Affleck and wrote the screenplay for their upcoming film 'Good Will Hunting'.
This film got immersive success and established Damon in the American film industry. He also acted in the film and his acting, along with his screenplay, received acclamation from the whole world.
Matt Damon's Remarkable Works
In the movie 'Good Will Hunting' Matt played the lead. He was also the screenplay writer of the movie along with Ben Affleck. This screenplay was initially an assignment on which Matt had worked ever before. Later on, they planned to modify the assignment into the screenplay of the movie. Their joint assignment proved to be a hit and was chosen for the Oscar Award. Matt and Ben Affleck shared the 'Oscar' for the 'Best Original Screenplay for the movie 'Good Will Hunting.' Matt played his best roles in the film series 'Bourne, which was another major achievement of Matt as an actor.
Nominations, Awards & Achievements
Matt Damon has received various nominations, and awards during his acting career. He won an 'Oscar' for 'Best Original Screenplay' for the film 'Good Will Hunting in 1998. Ben Affleck also shared the award with him. In July 2007, he was also awarded a star on the 'Hollywood Walk of Fame'. The same year, he got another credit, when the 'People' magazine named him as the 'Sexiest Man Alive' for 2007. In 2013, Matt had also been honored with the 'Harvard Arts Medal'.
Personal Life
He married Luciana Bozán Barroso in December 2005, after a courtship of about two years. They were blessed with three daughters, Isabella, Stella Zavala, and Gia Zavala.
Some of the Great Movies by Matt Damon
Good Will Hunting
Saving Private Ryan
The Bourne Identity
The Bourne Supremacy
The Departed
The Bourne Ultimatum
Interstellar
The Martian
Matt Damon Net Worth
According to Forbes Magazine Matt is earning more than $10 million per year and has a net worth of $55 million.