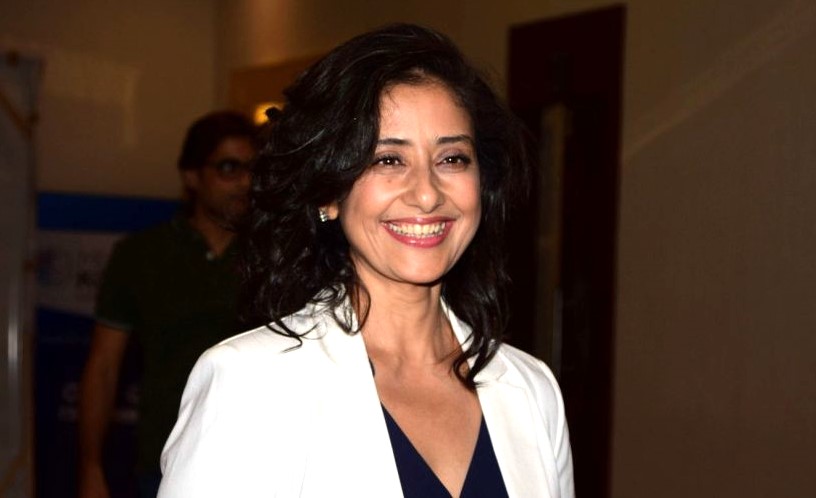 Manisha Koirala is a Nepal origin actress who has been dominantly seen in the Bollywood movie industry. Over the years, the actress has gathered a lot of fan following and has made a mark for herself and also laid a path to follow for the upcoming young blood actresses. Having great connections, her grandfather was the 22nd prime minister of Nepal and the first-ever democratically elected leader for the mentioned nation. She started pursuing her acting career from the age of 19 in a Nepali film Pheri Bhetaula as a trial thing. 
Manisha Koirala Career
She majorly debuted in Bollywood with the Subhash Ghai directorial Saudagar in the year 1991. Reviewed to be a Madhuri Dixit lookalike was indeed a positive note for Manisha to start on. Her next venture Yalgaar in 1992, was a hit at the box office. But like every coin has two sides, Manisha's films also flopped, namely First Love Letter in 1991 and Anmol and Dhanwan in 1993.
This created a mix of reviews for the newcomer in the minds of the critics and also the producers. But the Vidhu Vinod Chopra release in 1994 titled 1942: A Love Story proved to be a blessing in disguise for the actress. Although the movie didn't perform well at the box office, her exceptional and sensitive acting was a point of praise. This got her much-wanted first-ever nomination in the Filmfare awards.
Also, her Tamil industry debut film Bombay got her fame and praises for playing a Muslim who marries a Hindu in the situation of the Bombay riots. These two films proved to be a turning point in Koirala's career.
Her Movies
Starring opposite Aamir Khan in Akele Hum Akele Tum made things even better for her as Manisha Koirala grabbed her second Best Actress nomination at the Filmfare. 1991 was also the year of release for Agni Sakshi, which was the remake of Sleeping With The Enemy.
This movie was released at a time when the same story had been used in two other movies as well, but it was luckily praised the most by the critics, and Manisha's acting was claimed to be very mature in this one. Majhdaar, which starred Koirala and Salman Khan, was a disaster at the box office. But her second Tamil film titled Indian, which was dubbed and re-released in Hindi with the name of Hindustani were both a big commercial success for 2003. 
Koirala's career was followed with successes along the way and was also negatively complimented with some of her failures. In 2004, she also moved away to New York University for a course in diploma in filmmaking. But after this, she only came back majorly into Bollywood in the year 2008 with Tulsi acting opposite the great Irrfan Khan.
Manisha Koirala never looked back after this and progressed with everything the industry had at offer for her. In her latest release, Sanju, which was the biopic of Sanjay Dutt, the actress played the protagonist's mother, Nargis. This film went on to become the highest grosser of the year. She was recently seen gracing the online platform Netflix with her strong performance in Lust Stories and also a light-hearted character she played in recently released movie Maska.
Personal Life
Manisha was born on 16 August 1970. Her father Prakash Koirala and Sushma Koirala. She was rumored to have a relationship with Nana Patekar. This was found to be true and was also reported that it began during their movie Agni Sakshi. It was also found to have broken apart in the year 2003. She also was diagnosed with cancer, which she fought with true determination. She has also held some sessions for the same empowering other people about the disease. This was when she realized a lot about life.
Manisha Koirala Net Worth
Manisha Koirala has an approximate net worth of Rs. 8 hundred million, which she collected during her career.