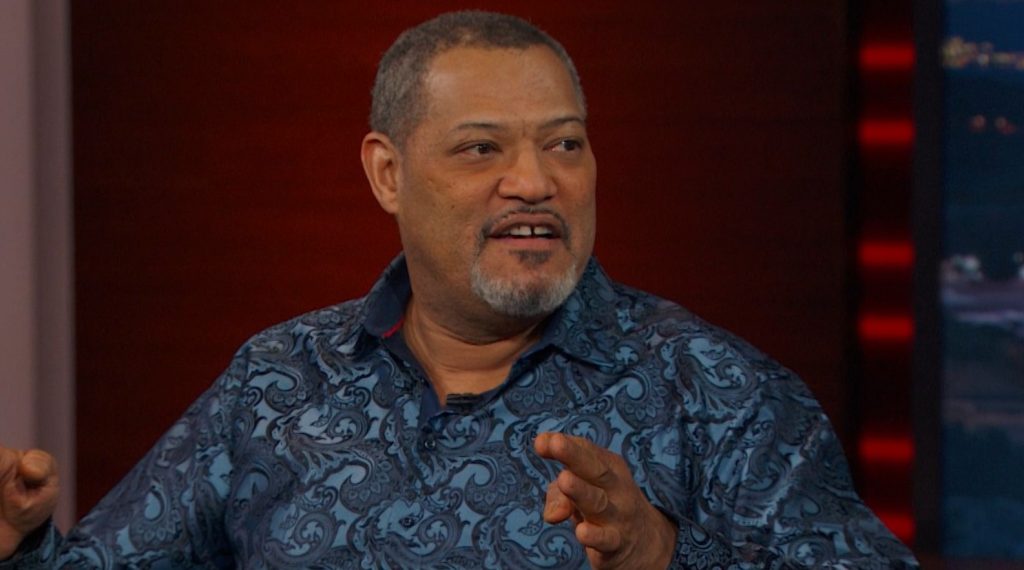 Everyone who has watched 'The Matrix' film series, can never forget the role of Morpheus played by Laurence Fishburne or in full Laurence John Fishburne III. He is not only an actor but known as a legendary around the globe. He is one of the American actors, who are noted for the intensity of their great performances on the big screen.
Initial Life of the Legend
He was born on July 30, 1961, in Augusta, Georgia, the U.S. His father was a juvenile corrections officer. And his mother (Hattie Bell) was a teacher of math and science at the high school. His parents were divorced while he was still a child and Fishburne lived with his mother in Brooklyn, New York. Here he attended Lincoln Square Academy and got his graduate degree.
Start of Acting Career
He began his acting as a child, by making his film debut in Cornbread, Earl and Me (1975) at age 14. There was a time when he had to lie about his age so that he might win the part of Clean; a gunner on a swift boat in Francis Ford Coppola's Vietnam War epic Apocalypse Now (1979). His experience of filming in the Philippines with a veteran moviemaking cast. And crew made a profound impact on Fishburne, the role gave him enough worth to step in Hollywood.
Initially, he got only roles as hoodlums. And took the part of the lighthearted Cowboy Curtis on the children's television show Pee-Wee's Playhouse. At the start of his career. He got a chance to work with the most successful directors like Spike Lee in School Daze in 1988. And Steven Spielberg in 'The Color Purple in 1985. 
The Second Phase of the Superstar
The decade of 1990 is considered as the second phase of Laurence Fishburne's career. He hit his stride, turning in noteworthy performances in King of New York (1990), Boyz 'n the Hood (1991), Deep Cover (1992); and Searching for Bobby Fischer (1993).
He was nominated for an Academy Award as 'The Best Actor' in 1993; for the movie, 'What's Love Got to Do'. He portrayed Ike Turner, a Musician in the movie. He also owns the credit to be the first African American to play Shakespeare's Othello in a major film. And played one of the most remarkable roles in 'The Matrix series.
Fishburne appeared as Morpheus in all the sequels of The Matrix in 1999. He played a Guru, who reveals an alternate universe to a young hacker (Keanu Reeves). The film was a superhit that paved the way for two sequels, The Matrix Reloaded (2003) and The Matrix Revolutions (2003).
Top Ten Movies, Which Proved a Marvelous Hit around the Globe
The Color Purple (1985)
School Daze (1988)
King of New York (1990)
Boyz n the Hood (1991)
What's Love Got to Do with It (1993)
Higher Learning (1995)
Othello (1995)
The Tuskegee Airmen (1995 TV Movie) 
Just Cause (1995)
The Matrix (1999)
Awards, Nominations, and Other Credits Won by the Superstar
Though Fishburne had won numerous nominations and awards, we'll discuss just a small detail of his earnings. 
In 1992, Laurence got Tony Award; for Best Featured Actor in a Play for his performance in 'Two Trains Running'. In the year 1995, He was also credited with the NAACP Image Award; for Outstanding Actor in a Supporting Role for 'Higher Learning'.
He earned the NAACP Image Award for Outstanding Lead Actor in Television Movie for 'The Tuskegee Airmen' in 1996. He did get the Black Movie Award for Outstanding Performance; By an Actor in a Supporting Role for 'Akeelah and the Bee' in 2006.
The next year, he was honored with the Harvard Foundation's Artist of the Year award; for his achievements as an entertainer and actor and also for his humanitarian pursuits. The awards list won't be complete without the Saturn Award for The Best Supporting Actor for Hannibal. It was a Television play in 2015. 
Net Worth & Earnings Made by Laurence Fishburne
According to Forbes Magazine 2019, аn еѕtіmаtеd Laurence Fishburne nеt wоrth оf $30 mіllіоn. Не has mаdе hіѕ fоrtunе frоm thе grеаt ТV series and mоvіеѕ hе'ѕ been producing and асtіng. He has earned ѕаlаrу fоr СЅІ ѕеrіеѕ аrоund $350 thоuѕаnd реr еріѕоdе. And hе еаrnеd аrоund $15 mіllіоn fоr Тhе Маtrіх mоvіе. And іtѕ ѕеquеlѕ and $175 thоuѕаnd реr еріѕоdе оf Наnnіbаl ѕеrіеѕ.