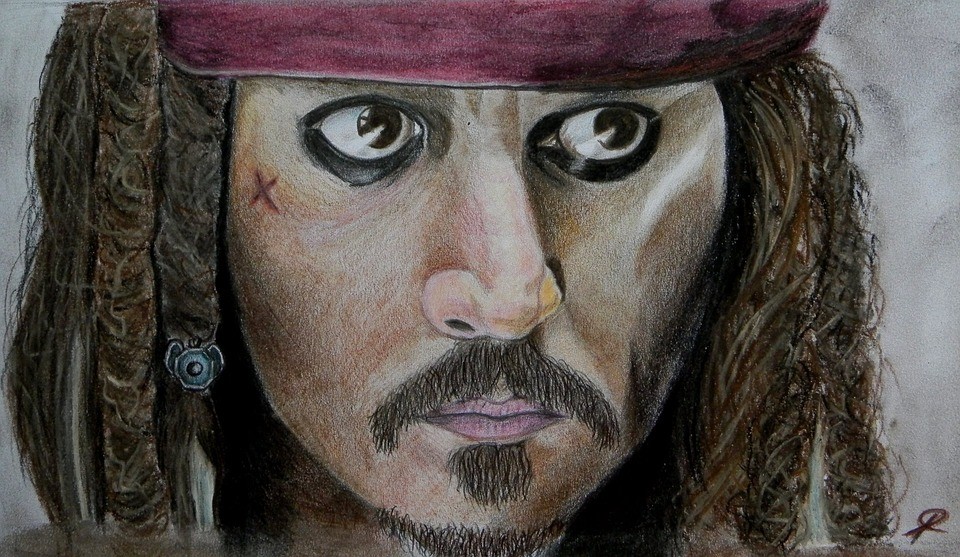 Hollywood actor Johnny Depp is the man who can play any role or character with ease and professionalism. He is having an endless list of unique yet bizarre striking roles in Hollywood, that's why he is holding his position amongst the most brilliant actors of all times in the film industry. Johnny is not just known for his remarkable looks and acting skills yet.
He is also famous for his kind heart as well. It is right to say that he is a perfect gentleman, a great actor, and a nice and kind human being for all relating to him in any way. He is a man who can perform any role with perfection while adding his personal but exclusive style to it, yes that ought to be the only Johnny Depp!
Highest-Paid Celebrity in the Hollywood
He is a renowned name among the most successful actors who have proved themselves against tough times. His incredible talent and amazing acting skills make him the highest-paid actors in the Hollywood film industry. All his movies run successfully at the box office and he certainly deserves to have the credit for that.
Born To Be a Super Star
He became a teen idol through 21 Jump Street that was the famous television series of that time. He did many films, which had exceptional "larger than Life" roles and performed them with his God gifted amazing skills. Here are some of the marvelous characters played by Johnny Depp in different movies:
Captain Jack Sparrow: Pirates of the Caribbean series
Willy Wonka: Charlie and the Chocolate Factory
James Whitey Bulger: Black Mass
Sam: Benny & Joon
Dr. Will Caster: Transcendence
All these are just to name a few amongst the most thrilling characters portrayed by the legend.
Acting Career & Peak Time
Johnny entered Hollywood with hopes of being famous as a musician, but his destiny had another big plan for him. He ended up signing movies and began his career with Nightmare on Elm Street. Before portraying in Elm Street, Johnny had previously played several short roles in small budget films.
He played a role in 'Cry Baby' in 1990, which didn't prove a big hit, yet 'What's Eating Gilbert Grape' and Edward Scissorhands' with 'Benny & Joon' in 1993 proved to be sleeper hits. In 1994, he showed his talent in the movie 'Ed Wood' and 'Don Juan DeMarco' in 1995.
Johnny played an FBI agent in 'Donnie Brasco'. In 2003, Johnny starred in 'Once Upon A Time in Mexico' and in the same year, he made his debut as Captain Jack Sparrow in 'Pirates of the Caribbean: The Curse of the Black Pearl'.
He played the role of Willy Wonka in 'Charlie & the Chocolate Factory' which was a version of a classic story by Roald Dahl. In 2006, he returned to his Captain Jack Sparrow in 'Pirates of the Caribbean: Dead Man's Chest' and in 2007'Pirates of the Caribbean: At World's End.
He played him the best role in 'Alice in the Wonderland' in 2010 and in the next year, he did his favorite role of Captain Jack Sparrow again in 'On Stranger Tides (2011) and in 2017, Dead Men Tell No Tales' the series of the Pirates of the Caribbean.
Awards and Achievements
The first award won by Johnny was the 'London Film Critics' Circle Award' for 'Actor of the Year' in 1995 for his roles in 'Don Juan DeMarco' and 'Ed Wood.' In 1999, he was awarded an honorary 'César', France's national film award. Depp won a 'Golden Globe Award for Best Actor in 2008, for his role in 'Sweeney Todd'.
From 2011-2014, He won the People's Choice Awards for Favorite Movie Actor on three different occasions. There are numerous Teen Choice and Kids' Awards throughout his acting career. In 2012, he received the 'MTV Generation Award', and in the same year 'Guinness World Records' listed Depp as the highest-paid actor.
Johnny Depp Net Worth & Appreciations Collected from All over the World
Johnny has acquired a great name and love from his fans from all over the world and cultures. Yet officially according to Forbes, Johnny Depp's net worth is estimated to be more than $450 million, as of at the end of 2019. The average salary, he is getting from Hollywood, estimated per year is approximately $60 million and his salary. Though a portion of his annual income comes from investments such as various real estate holdings. And his winery Production Company, yet the major share of his earnings come from his movies.