🎸 Guitar Emoji
Emoji Meaning
The 🎸emoji depicts a red guitar leaning to the right. Emotions abound when the Guitar emoji meaning is related to music, electric, acoustic, and bass guitars all represent activity. This emoji indicates guitar, rock, music, roll, or concerts. If you like to show this — use 🎸 emoji with a 💣 Bomb or 💥 a Collision one. People use 🎸 in the caption of their posts that are related to music and albums.
It can also be used to indicate what kind of musical instruments a person plays. Generally, people use some other musical emoji-like 🎤 microphones, 🎶 Musical Notes, acoustic guitar emoji etc while talking about concerts. You can send this electric guitar emoji to make your boyfriend finally do something special and unique for you, like sing a song while playing the guitar. It will definitely make your memory more romantic. Emoji looks different on all platforms like Instagram and Twitter etc.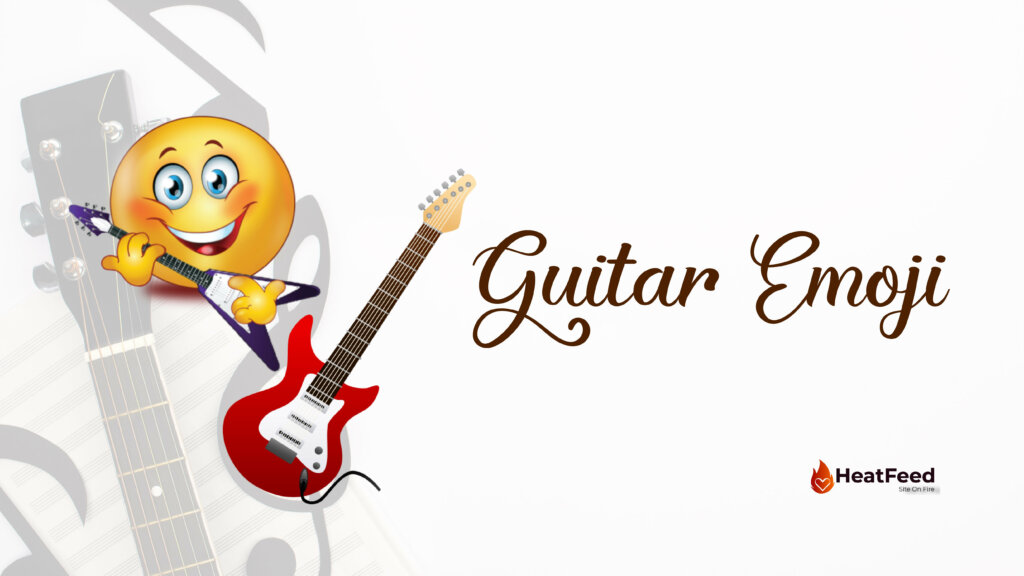 Note: Emoji 1.0 added guitar in 2015 and Unicode 6.0 in 2010.
Similar Emoji
Use bass guitar emoji copy and paste feature in your conversation. Similar emojis are listed as👩‍🎤 Woman Singer, 🎺 Trumpet, 🤘 Sign of Horns, 🎵 Musical Note, 👨‍🎤 Man Singer, 🪘 Long Drum, 🎚️ Level Slider, 🇲🇽 Flag: Maxico, 🏕️ Camping, 🪕 Banjo, 🪗 Accordion, 🎷 Saxophone, 🪕 Banjo, 🎹 Musical keyboard
Also Known As
🎸 Electric Guitar
🎸 Acoustic Guitar
🎸 String Instrument
🎸 Guitarist
🎸 Steel Guitar
🎸 Bass Guitar
Codepoints
🪗 U+1FA97
Shortcodes
:accordion:
emoji
emoji copy and paste
Guitar emoji