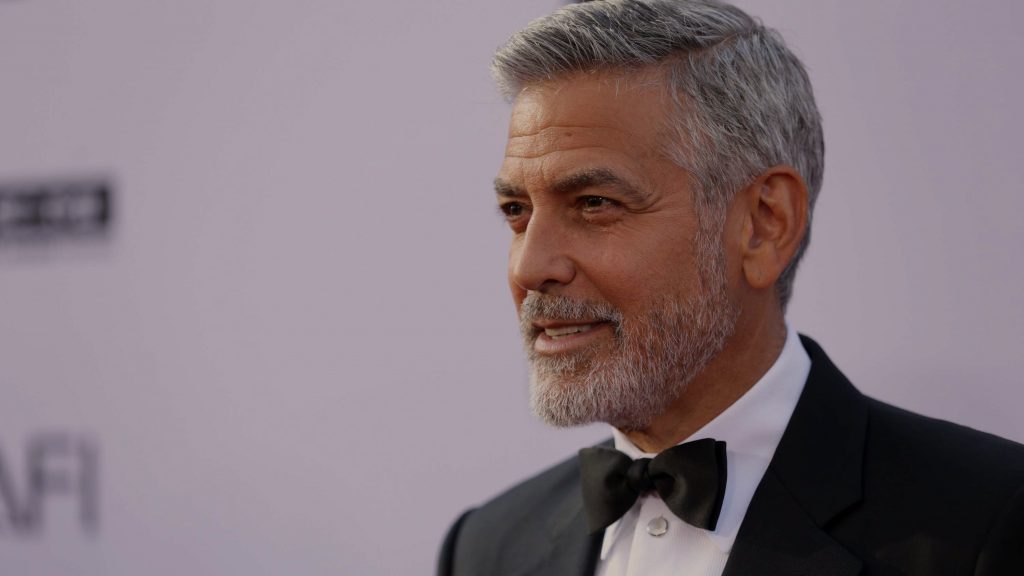 If you want to see an actor, director, screenwriter, businessman, and activist at the same time, there is George Clooney, the only person with all the amazing features and capabilities. He was born in Lexington, Kentucky on May 6, 1961.
Having great credibility, George is a simple and nice man. He is considered one of the most sought-after and appreciated Hollywood characters. As a recipient of three Golden Globe Awards and two Academy Awards.
He is best known for portraying his best performance in the blockbuster movies such as 'Ocean's Eleven', 'Batman & Robin', and 'Gravity'. He got his education at the Blessed Sacrament School in Fort Mitchell, Kentucky and also attended St- Michael's School in Columbus.
Earning the Wages in His Teens
In his teen years, He had to sell ladies' shoes and cutting tobacco to make money. One of his friends convinced him to sell insurance policies and George adopted this profession for a short time. By working in the mini-series 'Centennial' Clooney made his debut on television in 1978.
Soon he had earned an identity that was worth getting him a prominent role in sitcoms like 'Roseanne', and 'The Facts of Life'. A few years later, George played the role that marked the beginning of his career on the super hit drama 'ER'. He got the real breakthrough when he started in the cult-classic 'From Dusk till Dawn'.
Clooney then changed his track by starring along with Michelle Pfeiffer in the rom-com 'One Fine Day'. George played his best role in the movie 'The Thin & Red Line, and 'Out of Sight' in 1998 and the very next year, he appeared in 'Three Kings'. In this movie, he accompanied Mark Wahlberg.
They teamed up in 2000 again and Wahlberg and Clooney teamed up the following year again for 'The Perfect Storm' and starred in the award-winning 'O Brother Where Art Thou?'. In 2001, he starred in the successful 'Ocean's Eleven' trilogy.
In 2002, he made his directorial debut in 'Confessions of a Dangerous Mind'. He also starred in the film 'Solaris' during the same time as he directed, produced and starred in 'Good Night, and Good Luck' in 2005.
Here are some highlights of George Clooney's career:
Batman & Robin (Movie, 1997)
Ocean's Eleven (Movie, 2001)
The American (Movie, 2010)
Gravity (Movie, 2013)
Academy Awards (Best Motion Picture of the Year, 2013) – Won
Tomorrowland (Movie, 2015)
Awards & Nominations Earned by George Clooney
If you throw a glance at the life of George, you will find that throughout his career, Clooney has won two Academy Awards. One of them was offered to him for Best Supporting Actor for his role in Syriana and the other one for Best Picture as one of the producers for Argo. He has also been awarded a BAFTA and a Golden Globe. And he received the 2018 AFI Life Achievement Award on June 7, 2018.
He won the Golden Globe Award for his role in The Descendants. And was nominated for an Academy Award, BAFTA Award, Satellite Award; and two Screen Actors Guild Awards, Best Lead Actor and Best Cast. George was honored with the Golden Globe Cecil B.
DeMille Lifetime Achievement Award on January 11, 2015. There is a big list of awards and nominations received by American actor, comedian, independent filmmaker, screenwriter, singer, dancer, director, model and producer George Clooney throughout his acting career. 
He has been nominated for an Academy Award. He is known as the second person to be nominated in six different Academy Award categories including The Best Director; Best Picture; The Best Lead Actor; Best Adapted Screenplay; Best Supporting Actor, and the Best Original Screenplay.
George Clooney Net Worth and Earnings
He started his acting career in the Hollywood film industry in 1978. And unlike some actors who have got instant success; fame was something that Clooney tried to achieve for many years before finally rising to prominent place and acquiring his professional goals. Now you may see him as an established and successful actor in both the film industry and television. 
It has enabled him now to have a net worth of $500 million. He has earned name, fame, and money in many ways. And a further source that Clooney has made money is by promoting products and appearing in commercials for these. There are several companies for which he had worked like Omega, FIA, Martini Vermouth, and Nespresso.