Facebook Reels is a new entertaining feature that allows users to post short videos of 60 or 90 seconds. It was created to compete with Tiktok and YouTube shorts. Facebook reels include music, viral sounds, and special effects to grab the viewer's attention. The reels you create will appear on your Facebook feed. Most influencers and content creators use this feature to share their content with others and remain up-to-date.
Facebook Reels Downloader
There are numerous Facebook reel downloaders available on the internet. But finding the one that meets your needs is quite difficult. Heatfeed is one of the most advanced FB Reels Downloaders that can download FB reels in MP4 format quickly.
Heatfeed has multiple options like mp3 and mp4 with different versions of quality. This easy-to-use tool helps you to download Facebook reels in full HD quality. This heatfeed fb video reel downloader can download reels for free by using its desktop website. you can also download Facebook story from heatfeed Facebook story downloader.
How to Convert Facebook Reels to MP4 (Steps)
Here are a few steps to convert Facebook reels to mp4 and download them
Open Facebook & copy the link:
Open the Facebook app on your device and find the reel you want to download. Copy the URL of the reel by simply clicking on the share button.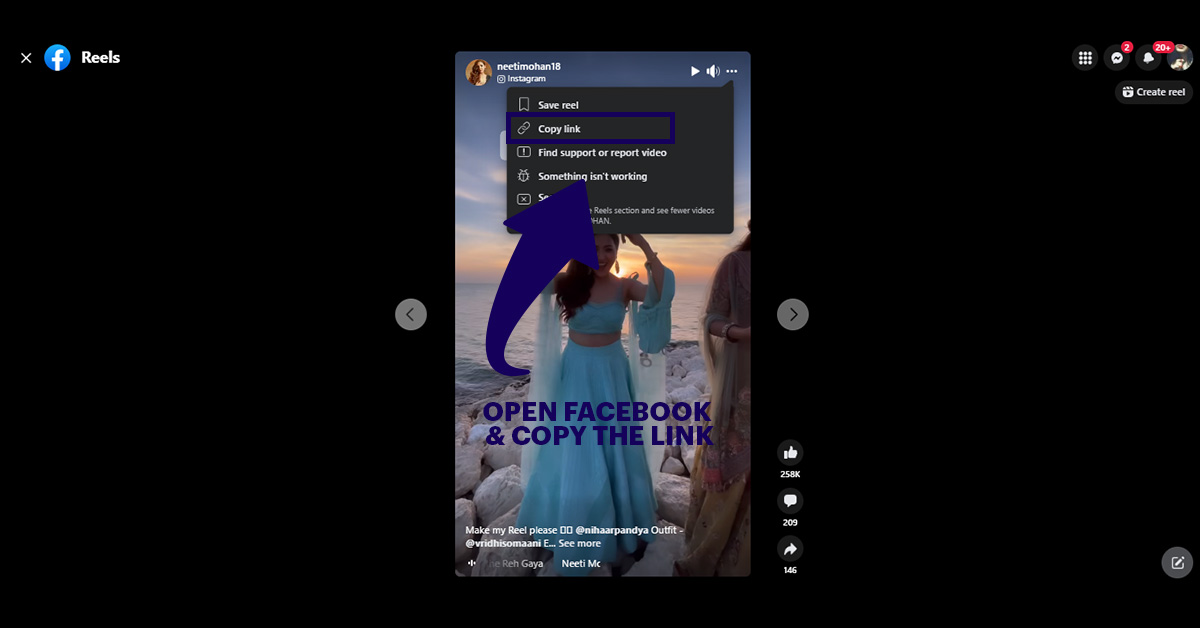 Go to Facebook reel downloader:
Open the website of the Heatfeeds Facebook reels downloader on your phone or a desktop.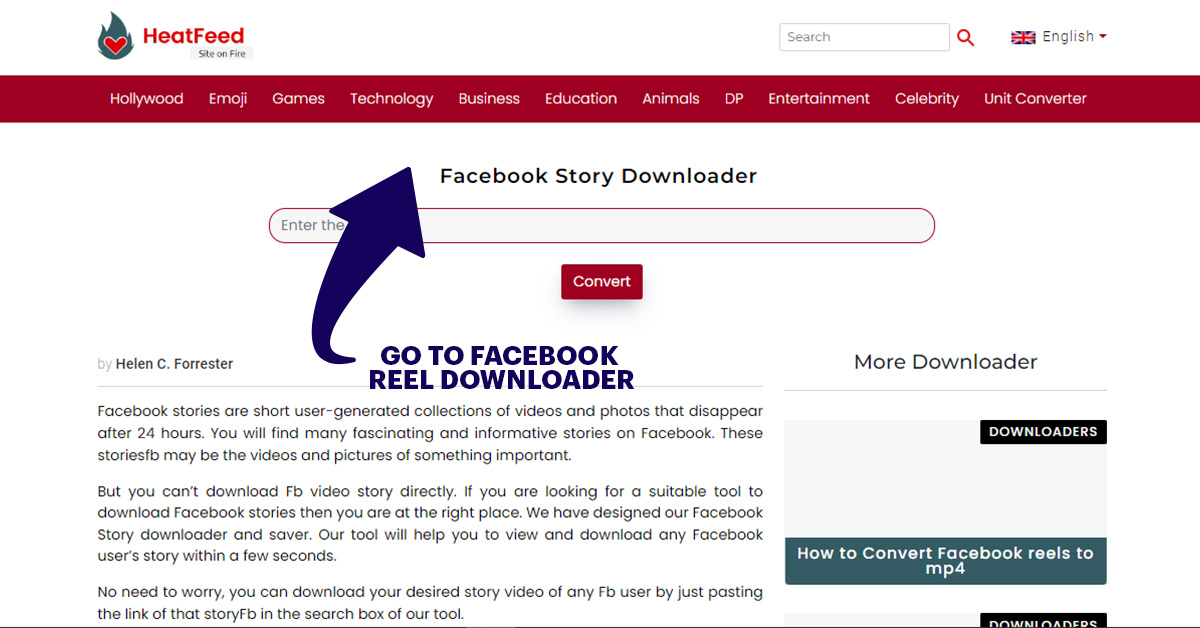 Paste Link:
Here, you will see a search bar. Paste the copied link on that search bar for further processing.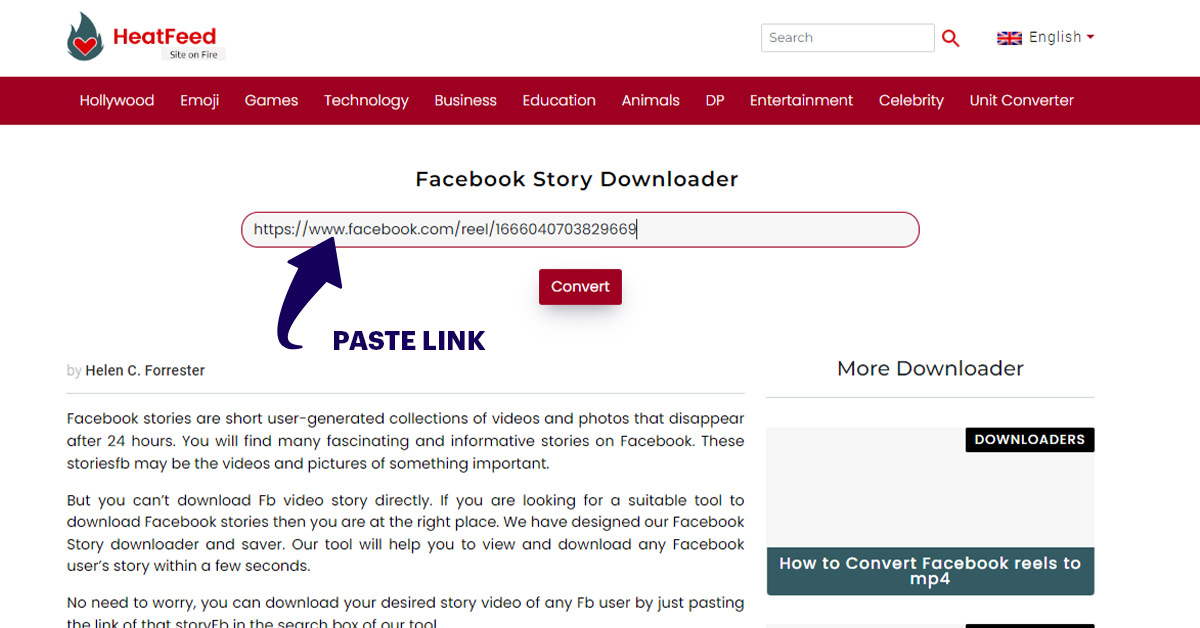 Click the "Convert" button:
After pasting a link on the Heatfeeds search bar, click the "Convert" button to get the reel into mp4.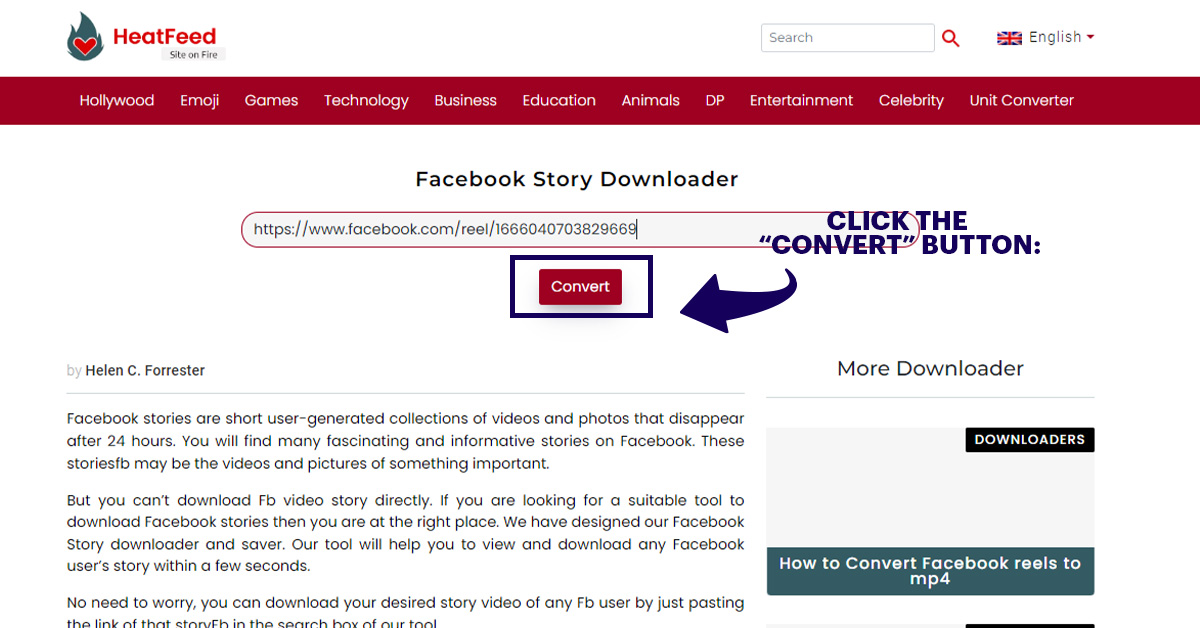 Select the version:
Now you will see various options to select the version into which you want to download facebook reel video.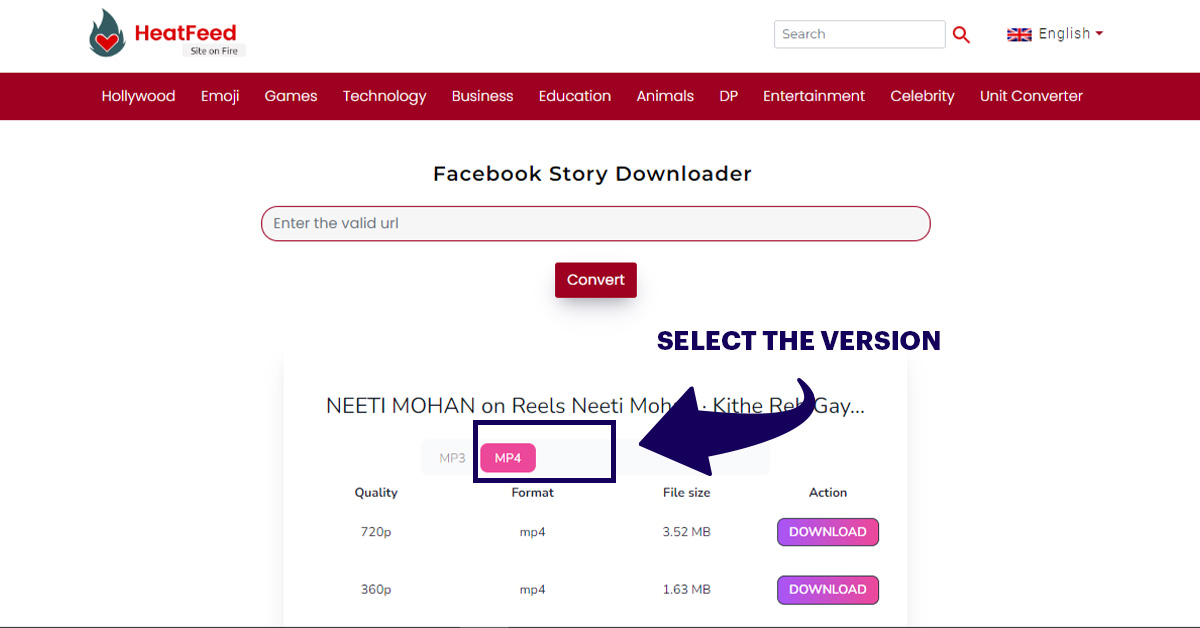 Hit the "download" button:
Finally, click on the "Download" button, and then wait for a few seconds to complete the process. Once your video gets downloaded, you can play it whenever and wherever you want.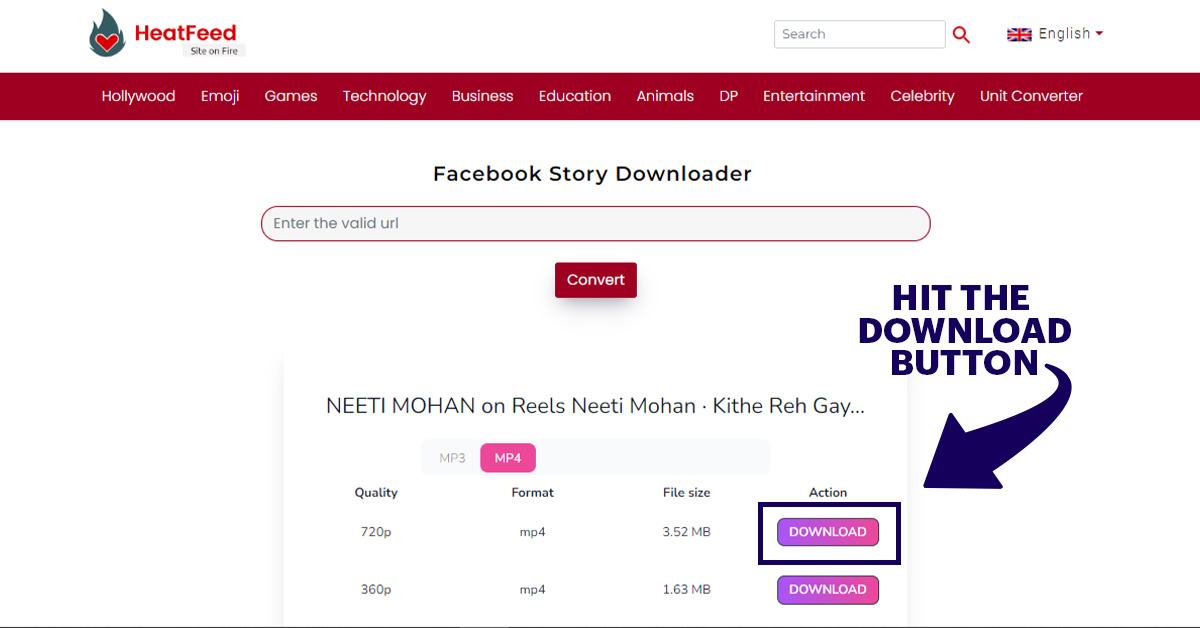 Features:
Fast
Heatfeed is the fastest downloader to download FB reels. It downloads high-quality reels without watermarks.
Free
You can download your video without paying any single rupee because Heatfeed is free to use.
Simple User-interface
Heatfeed has a simple User-interface that supports all devices of Android or Mac.
Online Available
No need to install any software to download facebook reels because Heatfeed is available online and provides unlimited downloading.
safety
It is 100% safe and no need to submit your account detail when you log in and sign up in Heatfeed.
Conclusion
The Facebook reel has now become a popular feature on FB. Facebook users find it entertaining to watch short videos on Facebook. Now you can download reels easily by copy-paste the reel's URL into the downloader. We discussed the Heatfeed FB reels downloader in this guide because it is the easiest-to-use downloader. It supports all devices like phones, tablets, PC, Laptops, etc.
Frequently Asked Questions
Why use Heatfeed to download reels?
According to users' points of view, Heatfeed is easy to use and has a simple user interface to download fb reels onto your smartphones and desktops.
Where do we have the downloaded video?
After downloading a video onto the desktop or a phone, check the "downloads folder" or a "download history" section of your browser.
Is it paid or free tool?
Heatfeed is entirely free to use. It is unpaid with the HD quality of a reel.
Is it easy to use?
Heatfeed is easy to use. You just have to copy the URL of a reel and paste that URL to the converter tool, and then download the video.
Is there a limit to the number of reel videos I can save?
You can download a reel multiple times. There is no limit to downloading a video on your smartphone, PC, or desktop.