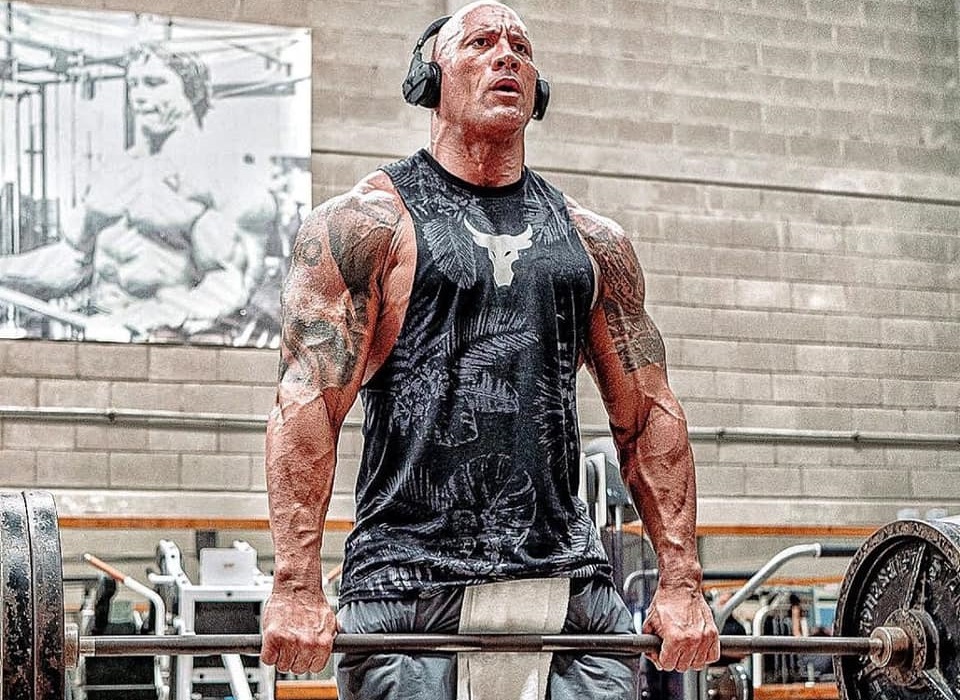 There is a long story behind Dwayne Douglas Johnson to become a worldly famous wrestler and a Hollywood superstar. Read the following lines to read all about this wrestling and acting superstar.
Childhood & Early Life
The Rock or Dwayne Johnson was born as Dwayne Douglas Johnson on May 2, 1972, in Hayward, California, United States. His father, Rocky Johnson, was a professional wrestler of his times and his mother, Ata Maivia, was the daughter of a wrestler.
For some time, he had to stay there in New Zealand with his parents and started his schooling at the Richmond Road Primary School, yet soon they moved to America and he was enrolled at the Freedom High School. In his schooling days, he was an athletic teenager and participated in several sporting activities.
He had a great passion to play football and was also a member of the school's track and field and wrestling teams. He wanted to become a legend of football, but there was something else in his destiny. And he became a wrestler and later an actor in the long run.
He graduated in 1995 and got a Bachelor of General Studies degree in Physiology, and Criminology, but he didn't go to either field of his studies. For having a good physique, he decided to be a wrestler and got his initial training from his father.
Dwayne Johnson Career
The journey to be The Rock from Dwayne Johnson started in 1996 when he made his WWF debut as Rocky Maivia and won the WWF Intercontinental Championship from Hunter Hearst Helmsley on Monday Night Raw after a year only.
Soon he changed his ring name to the Rock and proved himself as a successful professional wrestler and won several titles under his belt. It was the time when he started receiving offers to appear from the small and the big screen.
Deut on Small & Big Screens
At first, in 2000, he showed his acting talent in a music video, he hosted 'Saturday Night Live'. He appeared in the opening sequence of the film 'The Mummy Returns' in 2001 and made his motion picture debut as The Scorpion King. Luckily the movie got a hit and The success of the movie led to its spin-off 'The Scorpion King' in 2002.
Johnson played one of the best of his roles as of Mathayus. The movie was a moderate success and he was paid a huge amount of US $5.5 million. It opened the doors of success on Dwayne and he started to play leading roles in various blockbuster movies. 
The List of Dwayne Douglas Johnson's Best Performance and Achievements
Though there is a long list of his acting career, yet we're discussing just a small detail of his best work.
Fast and the Furious Presents: Hobbs and Shaw (2019)
The Rundown (2003)
San Andreas (2015)
Central Intelligence (2016)
Gridiron Gang (2006)
Pain and Gain (2013)
Rampage (2018)
Jumanji: Welcome to the Jungle (2017)
Furious 7 (2015)
The Scorpion King (2002)
He has also appeared on various TV shows from 1999 till now. Moreover, there are four games, he has been sketched.
Awards and Achievements Won by Dwayne Douglas Johnson
In his wrestling and acting career, he has earned many awards, nominations, and credits, which are mentioned in the following lines. 
YearAward
1991 NCAAF National Championship
2001 Teen Choice Awards
2012 CinemaCon
2013 Kids Choice Awards
2015 Muscle & Fitness
2016 Mr. Olympia
People's Choice Awards
People Magazine
Shorty Awards
2017 Hollywood Walk of Fame
People's Choice Awards
Kids' Choice Awards
Teen Choice Awards
NAACP Image Awards
2018 Kids' Choice Awards
Teen Choice Awards
Golden Raspberry Awards
2019 MTV Movie & TV Awards
Personal Life & Family
Dwayne Johnson married has seen many ups and downs in life. He got married to Dany Garcia in 1997, but unfortunately, they divorced in 2007. In 2019, he married his longtime girlfriend, Lauren Hashian. The couple has two kids Jasmine Johnson, and Tiana Gia Johnson. 
Earnings, & Net Worth of Dwayne Douglas Johnson 'The Rock'
Dwayne Douglas Johnson is also known as the highest-paid actor in Hollywood. As being an excellent wrestler, he has made good money from his work. He is earning a heavy amount from his acting and making more than $20 million per year. According to the International magazine, Forbes' Dwayne Johnson net worth of more than $250 million as of 2020.