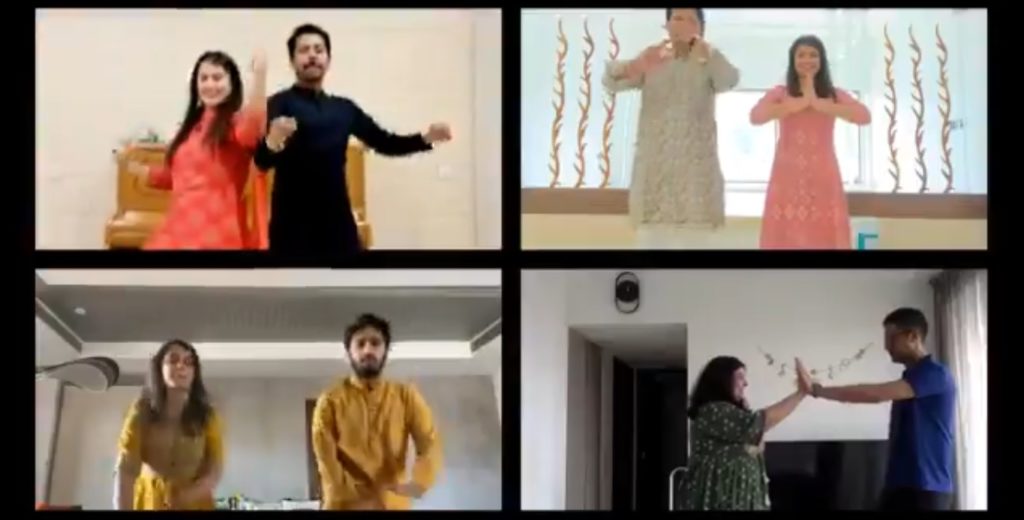 The nationwide lockdown due to the infamous Corona Virus has caused the whole country to take a break from everything. Weddings have been postponed, and funerals are difficult to attend.
Gatherings, in general, have been totally banned to avoid the virus from spreading. You can't visit your near and dear ones who live far away, no matter what the reason is.
Such is the fear of the deadly virus. As safe as it is to stay inside, the quarantine has broken the hearts of thousands of brides and grooms-to-be. But even in such times, creative minds are always on the lookout for the best. 
Corona Sangeet Video
Every girl's sangeet party should be special, and this group of friends is totally here for it. They threw their bride-to-be buddy a virtual sangeet after her wedding had to be postponed because of the outbreak.
Their Corona sangeet video of making the couple's wedding unusual is now going viral. With technology at your side, you can do pretty much anything that you want. People continue to stay connected online, now more than ever.
While you might be using video call platforms to talk to your family and relatives, this gang took it to the next level.
Gazal Bawa, a 28-year-old Twitter user, was scheduled to get married the following weekend. But it was not possible due to the present conditions. Her friends decided to surprise her and her husband-to-be with the online Sangeet.
As she took to social media to thank them, Twitter users have been amazed by the thoughtful gesture.
It starts with a text message, "Gazal and Hemant, here's a little something from all of us together isolation." Then the group clad in traditional outfits dances to a Punjabi song.
The video clip ends with a text that says, "Happy Shaadi, you guys! Here's to you both and an endless togetherness".
The video has been played over 63k times since. Speaking to the magazine India Today, Bawa said, "Friends from the US, Europe, Singapore, and India got together and surprised us."