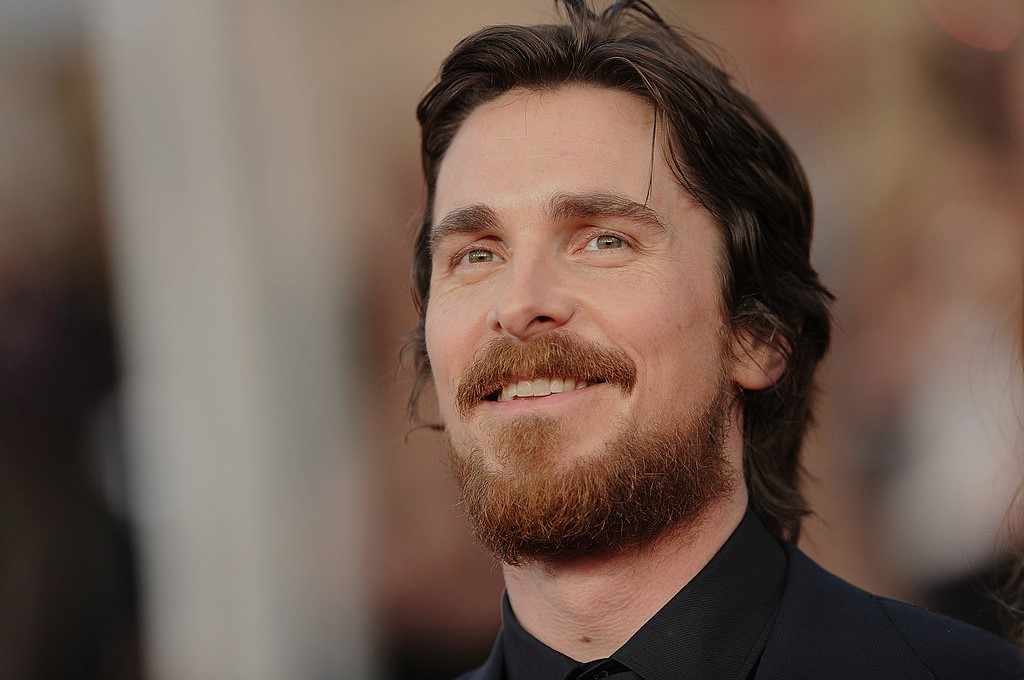 A Small Introduction to the Legend & His Work
Christian Charles Philip Bale or only Christian Bale was born on the 30th of January, 1974, in Haverfordwest, United Kingdom. He is the son of Jenny, a dancer, and circus performer, and his father, David Charles Howard Bale, who was a famous talent manager by profession, and a commercial pilot in Wales.
Who is Christian Bale?
Bale is a stand-out actor of his generation and is loaded with God-gifted artistic skills and talent. Christian Bale is capable of deeply getting into the skin of the character that helps him presence a powerful performance that leaves the critics and audiences enthralled and mesmerized for more.
He is mostly known for making an intense mental and physical commitment to his role and making chameleon-like changes to meet all the requirements of the character. It is just due to this niche that most of his movies gain a cult status making him a cult star and favorite to everyone. 
Bale's Debut to Film Industry
Bale appeared in his first commercial at the age of 9. Soon after, he was introduced on the London stage with comedian Rowan Atkinson in The Nerd. Here he got enough identity to be chosen by big directors of Hollywood.
Steven Spielberg was finding a face to hire him a leading role in his upcoming project. Steven picked him from a group of 4,000 young actors to make him the part of Jim Graham in Empire of the Sun (1987). It was a World War II drama film about an English boy, who grows up in China and ends up in a Japanese internment camp.
The Film that Gave Him a Breakthrough in Hollywood
Ever since that time, there has been no looking back for this versatile. And the talented actor who gave strong performances with a sequence. He got a breakthrough with 'American Psycho' for which he had to lose 60 pounds to bring authenticity and realism to his character. However, luckily again he got more than what he had lost and flaunted a chiseled body for the most iconic, and successful movies of his career, the 'Batman' franchise. 
So please keep on reading to know more intriguing facts and interesting things about his life, work, movies, nominations, awards, and net worth.
The Major Works Done by Christian Bale
Though the legend has done many great jobs, yet some of his best work is discussed as under. We can ultimately say that  'American Psycho' was a breakthrough movie in his career. The movie was a remarkable and resounding success at the box office that drew about US$34 million.
The movie caused him to get a cult status and so did he for playing the role of Patrick Bateman with deep perfection. We can ultimately say that The 'Batman' franchise is his magnum opus in his longtime and the huge list of filmography.
Each of the movies in the Batman 'trilogy was a stunning success. And a major hit in the US and all over the world. As the first film collected US$370 million worldwide, yet the second in the series made a business of more than US$1000 million, setting three new Hollywood films.
box office records. The third film too proved highly successful and earned more than US$1084 million at the box office. His filmography is incomplete without the discussion of 'The Fighter'; which is yet another star film in his acting career.
The movie was amazingly well-received by both the audience and the critics alike. The movie had collected US$129 million at the box office, which is five times the cost of its production. Moreover, the movie won the prestigious Golden Globe and Academy Award.
Highlights of Bale's Acting Career
Here are some of the best work of Christian Bale's career:
American Psycho (Movie, 2000)
The Dark Knight (Movie, 2008)
Batman Film Series
The Fighter (Movie, 2011)
American Hustle (Movie, 2013)
Hostiles (Movie, 2017)
Awards & Achievements
He was chosen to get the National Board of Review Best Juvenile Performance Award; and Young Artist Award for the film of Steven Spielberg's 'Empire of the Sun'. 'Batman' earned him a couple of awards including People's Choice Award, MTV Movie Awards, Saturn Awards, Scream Awards, Empire Awards,  and so on.
'The Fighter' was his most successful movie, offering him bagging 30 awards. 25 of which came in the category of Best Supporting Actor and 5 for Best Ensemble Cast. He has also won the prestigious BAFTA Award, Academy Award, and Golden Globe as well for the film.
His Earnings and Net Worth
He is one of the actors, who doesn't reveal their earnings. Yet roughly estimated Christian Bale net worth is around $80 million till 2019. The major source of his earnings is acting only.