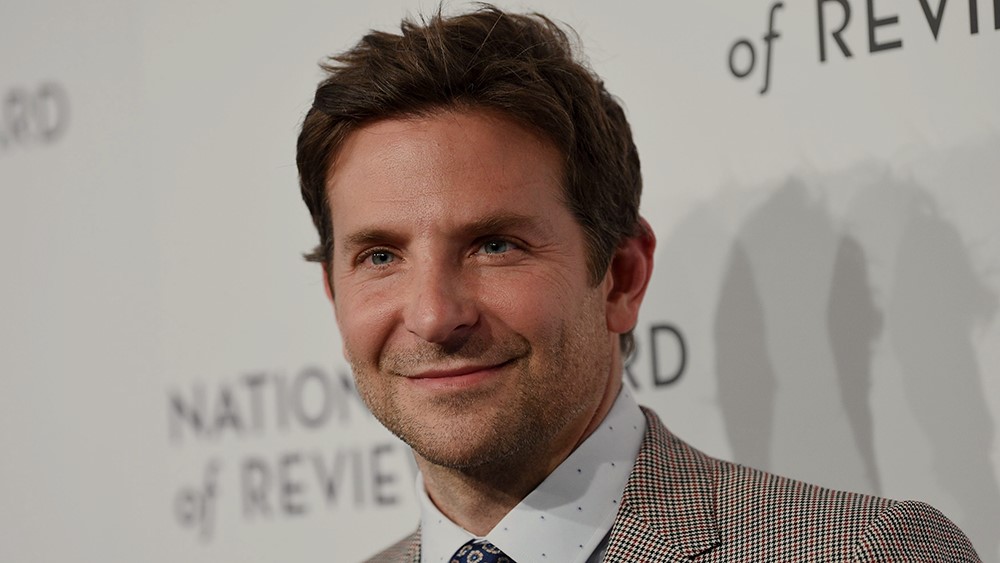 Childhood & Early Life of the Superstar
Bradley Cooper was born on January 5, 1975, in Philadelphia, Pennsylvania. Cooper's father Charles Cooper worked in the investment bank Merrill Lynch while his mother Gloria Campano was employed with NBC radio. Cooper is the younger among two children; the first one is his elder sister Holly.
Early Education and Career Planning
In 1993, Bradley Cooper admitted to Villanova University, but later on, he switched to Georgetown University and completed his bachelors' degree with honors in English. It was during his studies at Georgetown University, when he started taking acting seriously and became an active part of a theatre group.
He then attended the famous Germantown Academy in Philadelphia and graduated in 1993, at the age of 18. During his studies, Cooper also interested in plenty of extracurricular activities and particularly he is known for being attached to the newspaper Philadelphia Evening News as a student.
Bradley Cooper made up his mind to have a career in acting and enrolled in the Actors Studio Drama School, which was located there in New York City. He got his Master of Fine Arts degree in acting in 2000. It was the degree that prepared him with a solid grounding in different aspects of acting.
Bradley Cooper's Career Worth
Bradley is currently one of the biggest and highest-paid stars of Hollywood, who has been a part of some of the most hit movies of the new millennium. Initially, Cooper showed an interest in journalism when he was in school. And from that time he joined university he developed a liking for the stage.
Once he discovered that he had a natural acting talent for the stage he planned to get trained in the art of acting and since then he had never looked back and stepped ahead. Cooper has developed a career for himself as a well-known actor in stage shows, films, and also on the television.
Cooper shot to fame following his role in the hit movie 'Wedding Crashers' in 2005. Then his career has been one of constant ascent as he delivered such blockbuster movies; as the 'American Hustle' and 'Hangover' franchise among others.
He starred in the negatively criticized and critically acclaimed movie American Sniper which earned him rave reviews from the critics as well as movie lovers who found Cooper in such an intense role for the first time of his career.
Cooper's Movies and Some of His Major Works
'The Hangover' is considered one of his most successful movies and collected a whopping $467 million at the box office. In the movie 'American Hustle' the performance of Brad Cooper was hugely appreciated and he earned an Academy Award nomination for the Best Supporting Role for the film.
Though he has done many films, yet a small list is presented in the following lines.
The Hangover (2009)
(Comedy)
Limitless (2011)
(Thriller, Sci-Fi, Mystery)
Silver Linings Playbook (2012) 
(Drama, Romance, Comedy)
American Hustle (2013) 
(Drama, Crime)
Guardians of the Galaxy (2014)
(Action, Sci-Fi, Adventure)
American Sniper (2014)
(Drama, Thriller, Biography, War, Action, History)
Guardians of the Galaxy Vol. 2 (2017)
(Sci-Fi, Action, Adventure)
Avengers: Infinity War (2018)
(Action, Sci-Fi, Adventure, Fantasy)
Nominations, Awards, and Credits Earned by Bradley Cooper
Academy Awards Nominations
He's earned 4 Academy Awards Nominations
BAFTA Awards
2019  Original Music  A Star Is Born (2018)
MTV Movie & TV Awards
2015  Best Male Performance   American Sniper (2014)
2013  Best Male Performance   Silver Linings Playbook (2012)
2013  Best Kiss Silver Linings Playbook (2012)
Family & Personal Life
Bradley Cooper got married to actress Jennifer Esposito in December 2006, but, the marriage was short-lived and soon after a whole year, they got divorced in November 2007.
Bradley Cooper's Net Worth
According to Forbes Magazine, net worth earned by Cooper was worth $100 million.