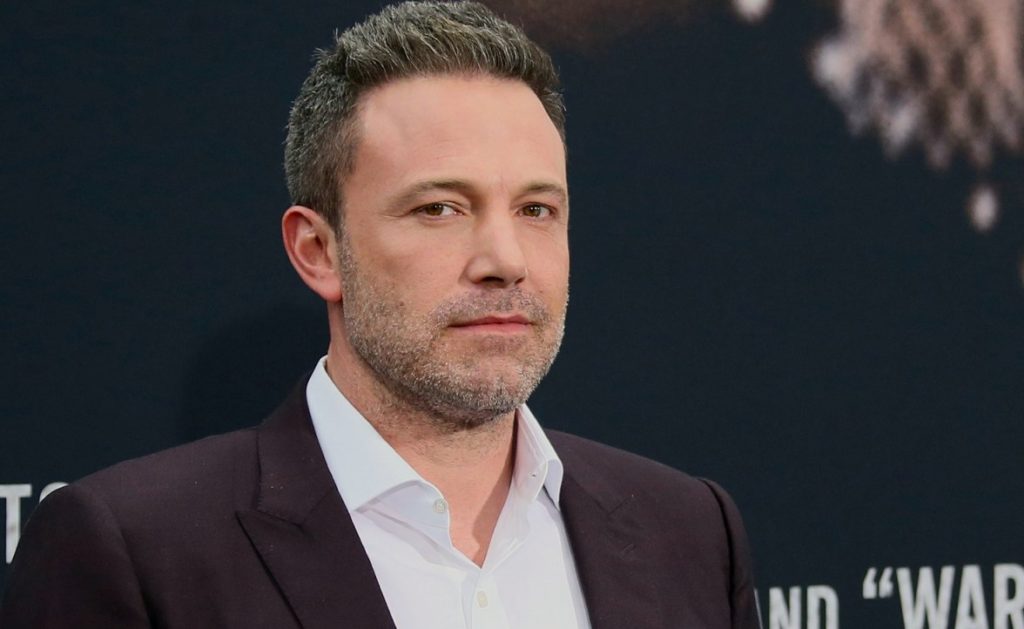 Benjamin Geza Affleck-Boldt is more famously known as Ben Affleck. He is an American director, scriptwriter, producer, and movie star. He was born in California, but for some critical family issues, he was brought up in Massachusetts. Ben started his acting career at a very young age by starring in tele series like 'The Voyage of the Mimi'.
It was the time when Ben met Matt Damon, who later became his best friend, co-writer, and co-star Matt Damon. Ben co-wrote the script for the biggest movie of their career 'Good Will Hunting'. Both of them got a Golden Globe & an Oscar for scriptwriting of the movie.
Childhood & Early Years
Ben Affleck was born on August 15, 1972, in Berkeley, California to Timothy Byers Affleck and Christine Anne Affleck. His father tried his hands into a lot of jobs before he finally became a photographer. His mother was a highly educated lady and a school teacher in Cambridge, Massachusetts.
Personal Life & Legacy
He had an on and off relationship with Gwyneth Paltrow for a year. In 1999, they broke up finally and yet remained good friends. In 2000, Affleck portrayed in 'Shakespeare in Love' with Paltrow, and the director of the movie observed that they both have great respect for each other.
Benjamin Geza Affleck-Boldt's Acting Passion
Ben Affleck was eager to act very much and showed his passion for his childhood. He did little stints like appearing in a Burger King advertisement. He was 12 years old when he got a role in PBS miniseries known as 'The Voyage of the Mimi'. It was a science show that showed the crew of Mini exploring the ocean. He attended Latin School and Cambridge Rindge, where he met his co-star, co-writer and a close friend Matt Damon.
Though Met was two years older to him, yet the chemistry of their friendship worked great. They used to spend their time altogether doing underage smoking and drinking pot before Affleck got his substantial roles in 'School Ties' & 'Buffy the Vampire Slayer'. Soon he got enough fame and identity and got his major role in the cult classic named as 'Dazed and Confused'
Ben Affleck Career
After acting in a series of role in the 1990s like: 'Lifestories: Families in Crisis (1990)', 'School Ties (1992)', 'Dazed and Confused (1993)' and 'Mallrats (1995)' and 'Chasing Amy (1997)', Affleck did a stint in direction with his 16-minute short comedy called 'Killed My Lesbian Wife, Hung Her on a Meat Hook, and Now I Have a Three-Picture Deal at Disney'.
Affleck and Damon co-wrote the script for the movie, 'Good Will Hunting' and sold to Harvey Weinstein for a million US dollars. The movie was a big hit and was nominated for Oscar Awards and won it. The first award won by the movie was for the movie was an Oscar for the category of Best Original Screenplay, and the second was from Golden Globe Awards for Best Writing, Screenplay Written Directly for the Screen.
The success of the movie 'Good Will Hunting' turned Affleck into an international celebrity overnight. Affleck was chosen for the role of A.J. Frost in an action movie called 'Armageddon' along with known Hollywood stars like Liv Tyler & Bruce Willis.
The movie got mixed reviews but it was a commercial success. He worked with Sandra Bullock in 'Forces of Nature', in 1999. The movie was a romantic comedy. In 2000, Affleck played a small role in 'Shakespeare in Love' with his girlfriend Gwyneth Paltrow.
The Awards, Nominations, and Credits Won By Affleck
Academy Awards (Oscars)
2013  Best Motion Picture of the Year Argo (2012)
1998  Best Writing, Screenplay Written Directly for the Screen Good Will Hunting (1997)
Golden Globe Awards
2013  Best Director – Motion Picture  Argo (2012)
1998  Best Screenplay – Motion Picture   Good Will Hunting (1997)
Salary, Earnings, and Net Worth Got By Ben Affleck
According to the Forbes Magazine, annual earnings collected by Ben was more than $5 million and till the end of 2019, his earning is more than $ 130 million.