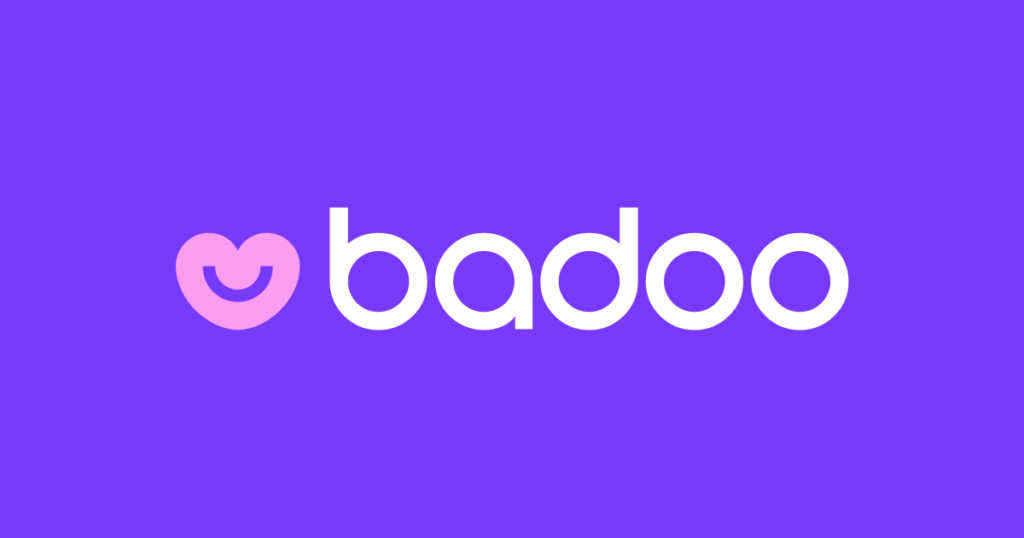 Facebook started the social media madness, which has inspired several social media platforms to develop. The cost of using the internet has been drastically decreasing over the years, and it is something accessible to every single person with a smartphone. Many of these sites are initiatives to allow people to contact their friends, chat with new people, and even share your images.
One such platform is Badoo. This is an online platform developed by a Russian entrepreneur named Andrey Andreev. He developed this website in 2006, and today it has grown a massive network all around the world. It has its headquarters in Limassol, Cyprus, and London. This is primarily focussed on dating, and operating in 190 countries, provides a vast social network.
Badoo is free to use for essential services, while payment plans are available if you wish for your profile to stand out. This 'freemium' service has made Badoo.com one of the most famous social media platforms in the world. So, here is a detailed overview and answers to all your questions regarding it.
What Makes Badoo A Premium Dating Platform?
Well, for one, Badoo has grown into a vast online community, with people from around the globe using the app to find their soulmate. Being operational in 190 countries, the site is also essential when it comes to employing people. Operating in such a large number of countries requires a large workforce, most of which is necessary to be skilled.
When Entrar en Badoo began its services, the social media boom had not happened. The economic slowdown in the year 2008 marked as a tough time, as the company was only two years old, but managed to survive. During that time, they received funding from Finam Capital, a Russian investment firm that bought Badoo's shares to gain a 20% ownership in the company. After these turbulent times, it started growing exponentially, beginning its operation in several countries and creating new offices to service for the growing users. 
In 2012
In 2012, Badoo.com completed the acquisition of HotorNot.com, a popular website during the first decade of the century. HotorNot boasted millions of profiles back then. People used to create their profiles, while others used to rate them in terms of hot or not. This, however, had a significant drawback, which limited their growth.
People couldn't text the other users. However, after Badoo acquired HotorNot, all the profiles on HotorNot simply moved to Entrar en Badoo, adding millions of users to the platform. This was considered as a welcome addition by a few people, while others criticized this web for doing so without their consent.   
Recently website redesigned its logo, choosing purple to be their home color, during an Orange heart symbol with the company title as its logo. This was a bold move as most of the users had gotten used to the existing logo, and that increased the pressure to make the new one better than the previous. However, the logo received appreciation worldwide and gave the company a vast marketing opportunity.
How Is Badoo.com Different From Its Competition?
At the time of its inception, Entrar en Badoo targeted the market, which did not have an established company at the time. This gave them a head start against its competitors. Soon after the success of this site, several new dating platforms were created, as dating-platforms were becoming popular among the youth. Today there are hundreds of such platforms, many of which are local for every country while some have grown around the world.
Out of all these new platforms, Tinder is probably leading the charts in terms of the number of users, with over 50 million of them. Badoo massively exceeds this number and has over 400 million users worldwide.
Here is a look at what makes this site so different and appealing for users worldwide. 
Most of the dating apps do not provide search options. There are recommendations based on your profile. You answer a few questions, and if other people's answers to those questions are the same, your profile is recommended. However, on Badoo, you can search for people you wish to chat with in addition to the app's recommendations. There is a set of filters that can be useful, without limitations like distance or having to rely on the app's suggestions.
Well, most of the apps do not allow users to text someone unless they have matched. This can be frustrating, as it might take some time for matches to happen. Badoo.com simply enables you to text and appeal with more than just your images.
Badoo is particular about the content people post on their profiles. Everything you post is closely monitored so that it is not offensive to the other users. You can use the images you have previously uploaded on Facebook and Instagram. Even the videos can be posted as your profile, given that they do not offend any other user.
The most significant advantage offers over its competitors is the number of users. Any other website doesn't even come close to the number of users on Badoo. The higher the number of users, the more are the chances of you getting better matches.
What Features Does Badoo Offer?
Arguably the most useful feature of Badoo for any user is that its free, to begin with. You can do much more without paying than many other dating platforms. The most common dilemma among users is that if they pay the subscription fee and the platform might not be worth all, that money will be eliminated. Since the fundamental doubt regarding dating platforms is cleared.
Let's get to the features of this website. 
Profile: Your profile on Badoo Iniciar Sesion gives an exact idea of who you exactly are, based on the answers to a few basic questions. This helps other people get a better idea and increases the chances of matching someone new.
Profile Video: This site allows the users to shoot a video, or upload it from their social media accounts, and set them as the profile video. Most users might not feel necessary to do this, but this increases the chances of receiving a match.
Live Chat: You can video chat with people who have matched with you, and have texted before. This feature is comparatively new to the website and has been well received by the users.
Bumped Into: When you bump into someone on the way, and they are users of Badoo, this feature will recommend your profile. This is a feature taken from the HotorNot feature book.
People Nearby: Pretty simple, this feature shows the people who live near your place of residence. This requires users to have access to location services, but it is useful in striking a conversation with people in your neighborhood.
Languages: This is available in several languages because it is widely used around the world. Languages like Hindi for India, Spanish for Spain, French for France, etc. are also available.
These are the significant features that attract users while other standard features like inbox, favorites, people you like, or block are all available.
How Is The User-Interface?
Badoo Iniciar Sesion offers a modern outlook to the interface, which suits the website well. Once you have logged in, the home page consists of the suggested profiles, with options to like or dislike. If you press dislike a profile by mistake or wish to change your vote, you can undo that. Apart from that, if you click on the 'Send Crush' option, the user gets notified that you have a crush on them.
The left-hand side of the screen consists of your details and the website menu. You can access your profile and edit it by clicking on your name and profile picture. Your popularity is also shown on the home page right under the link to your profile, along with paid plans available.
Now on the menu, you have the following options.
Match Game: This is where you can see the recommended profiles, and send them a like or a crush. The users are notified if they receive alike. From the settings of this menu, you can apply filters to get more precise suggestions.
People Nearby: You can visit the profiles of people who live near you. The settings in this menu allow you to choose the age group you are interested in.
Messages: This is the inbox, where people you have matched with can text you and vice versa.
Similarity: This shows the people who like you and match with you.
Faved You: People who have added you to their favorites will be displayed here.
The Visitor: People who have visited your profile can be seen here. Higher popularity means that there will be visitors.
These features are undoubtedly appealing and come in handy when you are active on the website. You can not complain about having trouble with the website's interface, because it is so well laid that you can find everything with a click on the homepage.
How Do I Start With Badoo?
When you open the website or install the app, there are two options. Log-in or Sign-up. If you are a new user, follow the given steps to enter the massive world of Badoo.
Click on Sign-up.
Choose your gender.
Enter the details like your name, email-id, and date of birth.
Now the website/app asks you to add your images to your profile. Select the photos you wish to upload from your device.
Alternatively, you can import images from your Facebook and Instagram accounts.
Once you are on the home page, the Match game begins. To get started, look at the profile and click on the heart button if you like it; otherwise, click on the cross button to remove it.
If you receive any text or match, you will be notified and can visit the particular option to see who texted you.
Is Badoo Safe?
Absolutely. Badoo Entrar is one of the safest websites out there. There are no fake links or malware attached to the app or website. The website does not ask you for any detail other than your name, gender, DOB, and email-id. Other than these, whatever you wish to share on your profile is your choice, and that is something, Badoo is not responsible for.
The Final Words
Badoo Entrar is a pioneer in the online dating world, and is one of the most popular dating platforms, with millions of active subscribers. Starting out as a small company in 2006, it has grown into a massive dating platform. Ever since their acquisition of HotorNot.com, it has seen exponential growth in the market. Users have given Badoo high ratings, and consider it a great site to meet new people.