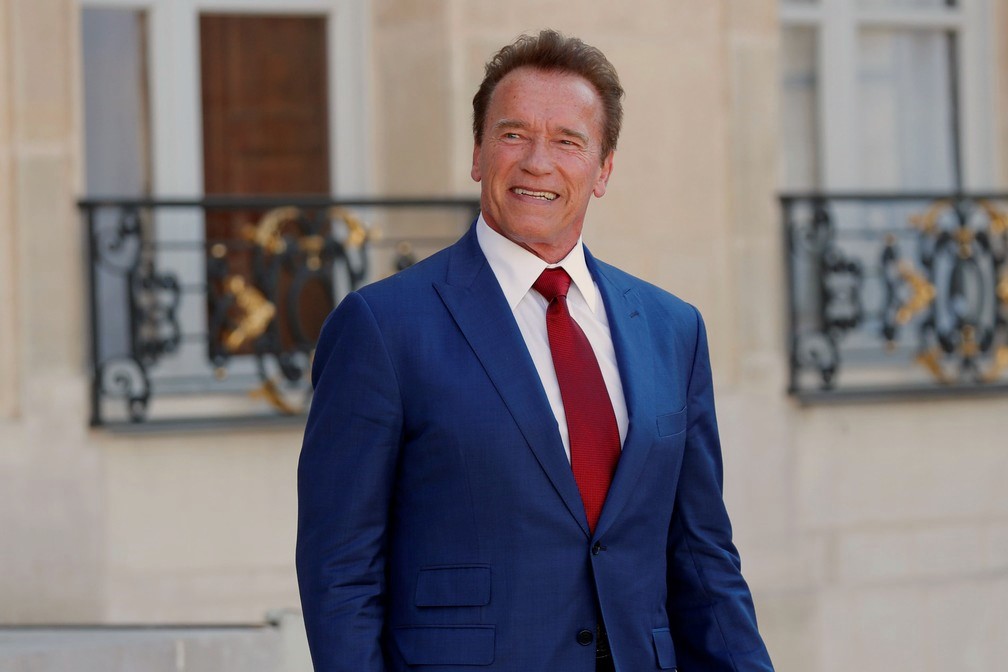 Chasing His Dreams to Be the Best Body-Builder in the World
A large number of people come to America, and try their luck in the Hollywood film industry, yet just very rare of them are able to enter the limelight. Arnold Schwarzenegger is also one of the luckiest people, who got success there in Hollywood. He is an Austrian-American actor, producer, filmmaker, former professional bodybuilder and powerlifter, and an active politician.
Gustav Schwarzenegger, his father, was a police chief, did not want him to be an athlete. He rather supported his brother. The ironic situation and father's behavior didn't discourage him, and he kept him engaged in sports like soccer that helped him to gain physical strength. Arnold finally developed his interest in body-building and started chasing his dreams of becoming the best body-builder in America, and the whole world as well. He made his dreams transforming into reality when he won the title of Mr. Olympia
Arnold Schwarzenegger Childhood & Early Life
Arnold was born on 30th July 1947, in Thal, Austria. His father Gustav Schwarzenegger was an Austrian Police chief. Arnold's childhood and teenage was a very shocking time for him because he was treated very roughly by his father and brother Meinhard Schwarzenegger. His father was very unfair towards Arnold and meted out preferential treatment towards his brother Meinhard. He was very active in sports, especially when he loved playing soccer. It was the time when he started showing interest in body-building, while he was preparing himself for soccer. He had also won some of the prominent competitions of powerlifting, and weightlifting. In the 1960s.
Switching His Passion to Acting, and Politics
After getting great success in bodybuilding, Arnold dreamt of becoming an actor and he got his acting dream too fulfilled as he went on to become a big Hollywood superstar. He was politically active and later on served as the Governor of California for two terms. Arnold Schwarzenegger also has a philanthropic side and has helped many charitable organizations in their cause. After completing his second term as governor, he has retired from politics and is currently pursuing his acting career.
A Brief Glance on His Acting & Body-Building Career
At the age of twenty, Arnold earned the 'Mr. Universe' title in 1967, thus he is the youngest individual to win this International title. In the next year, he repeated his success and won the Mr. Universe title again. He has created the record to become the youngest player to earn another title in 1970, as he competed in the Mr. Olympia contest and won the competition at the age of twenty-three. He stepped into Hollywood in the 1970s, and began acting as his professional career with the film 'Hercules in New York'. Though the film didn't get a good response, yet it did give him an identity, which led him to his way of success. Later he starred in the film 'The Long Goodbye' that got good acclaim from his lovers.
His Marvelous and Major Works
Arnold Schwarzenegger movies, He was chosen by James Cameron and entered in SCI-Fi fiction films. He portrayed the protagonist in the movie, 'The Terminator' as the role has been much acclaimed and he also got an opportunity to star in its sequels 'Terminator 2: Judgement Day' and 'Terminator 3: Rise of the Machines'. Luckily, both of the sequels turned out to be high grossing movies worldwide.
Nominations, Awards & Achievements
Arnold has won many nominations and awards, yet we are discussing just a few out of that long list.
Golden Globe Awards
1977  Best Acting Debut in a Motion Picture – Male (Stay Hungry)
Primetime Emmy Awards
2014 Outstanding Documentary or Nonfiction Series (Years of Living Dangerously)
Many times, he has also been nominated as the 'Worst Actor' in the 'Golden Raspberry Award'. In 2004; he was awarded the 'Worst Razzie Loser of Our First 25 Years'. Family & Personal Life
Marital Life & Family
In April 1986, Arnold got married to Maria Shriver, who is the niece of US President John F. Kennedy and a journalist too. They were blessed with four children Katherine Eunice Schwarzenegger, Christina Maria Aurelia Schwarzenegger, Patrick Arnold Shriver Schwarzenegger, and Christopher Sargent Shriver Schwarzenegger. Arnold allegedly had an extramarital affair with his housekeeper Mildred Patricia Baena and has a son with her named Joseph. This is the critical issue and unsolvable reason that created a rift in his relationship with his Maria Shriver, the first wife. Maria, in the long run, filed a divorce, and they got divorced in 2011.
Arnold Schwarzenegger Net Worth
This Hollywood superstar earns more than $15 million and according to the 'Celebrity Net Worth,' he is roughly estimated to have a net worth of $300 million.