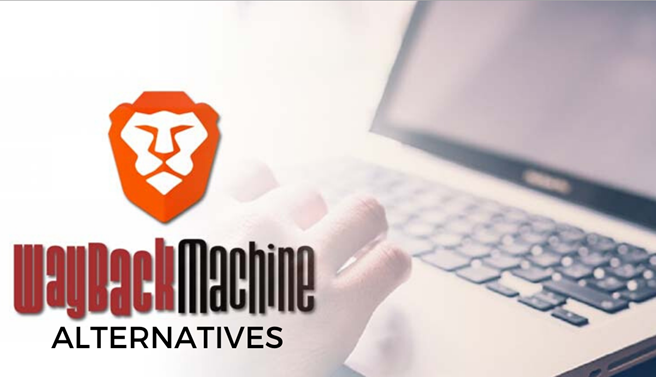 All the information about Wayback Machine archives is available on WWW (World Wide Web). That information is instinctively used by researchers and historians on a wide range to preserve digital artifacts. But on the other hand, the Wayback Machine also has its own downsides and limitations such as;
It is very slow
And sometimes really unresponsive on many crawlable websites
However, as the technology is advancing day by day so the IT technician has also found the solution for the limitations of the Wayback Machine. That's why we have got you the information about some systemized applications here that are capable of replacing Wayback Machine. But respecting your concerns, we have gathered in the list both open source (free) and commercial (paid) software.
2020 Alternatives for Wayback Machine
1. archive.fo
Archive.fo is a sort of online tool. It helps you to create a copy of the webpage. The benefit of it is that the copy will remain online, even if the original page is removed.
Features of the archive.fo application:
This application (Archive.fo) saves a text and a graphical copy of the page for enhanced accuracy of the webpage.
This application provides you a short link to an unchangeable record of any web page.
It gives you access to determine changes in the website containing job offer, price list, blog post, real estate listing, and many others.
The pages which are saved by this app, do not contain any malware or popups.
Link: archive.fo
2. Perma.cc
Perma.cc is an internet archive app that is well developed to cope with the needs of the people in the recent era. It is usually maintained by the Harward Law School Library. It really helps to create and hold permanent records of the website.
Features of the Perma.cc application:
With the help of this tool, you can delete or erase links within 24 hours after creation.
It assists you to view archived records through the Perma.cc link
With the help of this tool, URLs can be inserted via blog or paper articles.
This is such an application that enables you to create Parma that visits the website and make a record of the content of that website.
If the preservation of the records for the future fails, this app will give you the opportunity to upload PDF files or images.
This tool makes it accessible for the Individuals to reach permalinks via tiered subscriptions.
With this tool, you can assign users to any organization. The simple way of doing it is by simply submitting the user's email address into this cloud-based program.
 Link: perma.cc
3. Pagefreezer
Pagefreezer is also one of the best alternatives for Wayback Machine. It is a SaaS service that provides you blogs, websites, and social media archiving. For accurate and assured risk monitoring, it assists financial services firms and enterprises to capture online conversations.
Features of the Pagefreezer application:
This online app accredits the authenticity and integrity of your records.
It can grab and collect dynamic web content in real-time.
PageFreezer is designed in such a way that it can capture internal social media networks.
It can capture record and corporate into chat conversations and monitor activity for potential risks.
With the help of this tool, you can archive SMS or text messages.
It helps you to catch, collect, and manage online content.
It also allows you to access the past web on demand.
Link: www.pagefreezer.com
4. Actiance
It is an application that is designed to help organizations to capture and archive electronic communications. It can support more than 80 channels.
Features of the Actiance application:
This tool captures all relevant communications.
With this tool, you can identify and manage the risk of many organizations and can extract the business value of your data.
This app permits you to produce, package, and deliver content on-demand.
This cloud-based tool delivers an analytics dashboard for better visualization of data.
It includes and process advanced as well as proximity search across all channels.
This tool also delivers comprehensive and customizable reporting.
Link: www.smarsh.com
5. Stillio
Stilio is an app that is specifically designed to work automatically. It captures website snapshots, archives, and shares to other users. With this tool, you can not only manage your website history but can also save your precious time.
Features of the Stillio wayback machine application:
You can fix or alter screenshot frequencies according to your customized duration
With the help of this tool, you can add multiple URLs at once.
It helps you to save the screenshot to Dropbox.
Its main feature is that it supports URL sharing.
With this app, you will be able to filter URLs by domain.
You can use custom titles to keep everything customized.
This is a fantastic tool that helps you to take a screenshot from the website's geographic location by identifying its IP address.
It allows you to hide unwanted components like overlays, banners, or cookie popups.
Link: www.stillio.com
6. UK Web Archive
It is such a type of tool that gives you whole and comprehensive information about any webpage. This collects the details of numerous sites each year and secures it for future use. It mainly targets subject, event, areas of interest, and social media to archive.
Features of the UK Web Archive application:
This archive alternative can be used to search for UK web archives Wayback machine.
It makes it accessible for you to discover the website on various themes and topics.
This tool usually collects images, videos, HTML pages, pdfs, etc.
It performs an automated collection of a wide range of UK website in a time period of just one year.
Link: www.webarchive.org.uk/ukwa
7. Memento Time Travel
This tool helps you to search and view different versions of webpages that existed in the past. Memento Time Travel also supports finding Mementos in web archives.
Features of Memento Time Travel Application:
It checks and interprets the whole range of servers to search web pages.
It is a plus feature of this website that it displays web page components based on the time requested by you.
This app self-archives web server content.
It usually focuses on several components like HTML, style sheets, and images, etc.
You can see or find the distribution of archival Date Time using the timeline.
It provides you graphical information by showing a bar chart that shows you the checked and missing components.