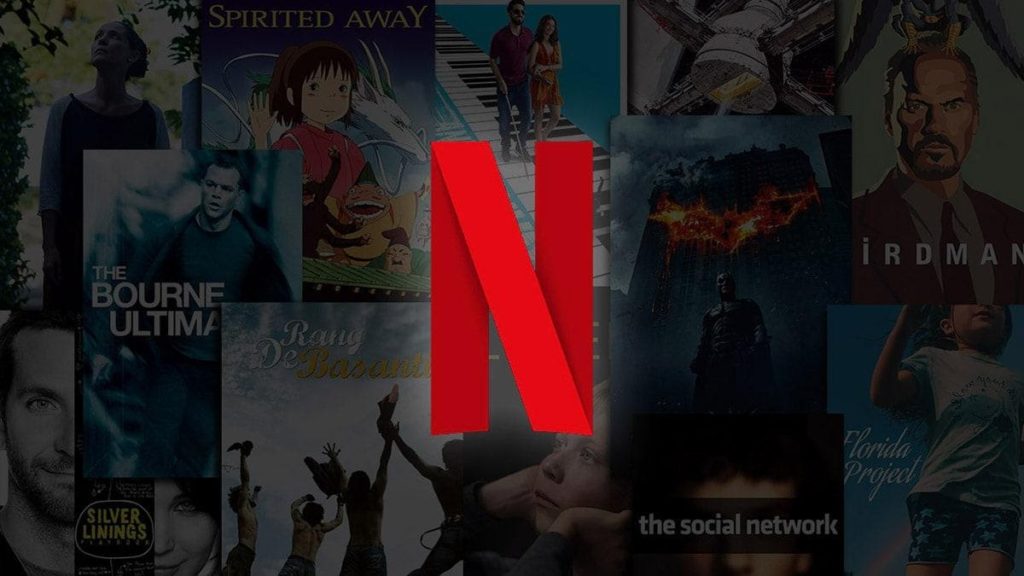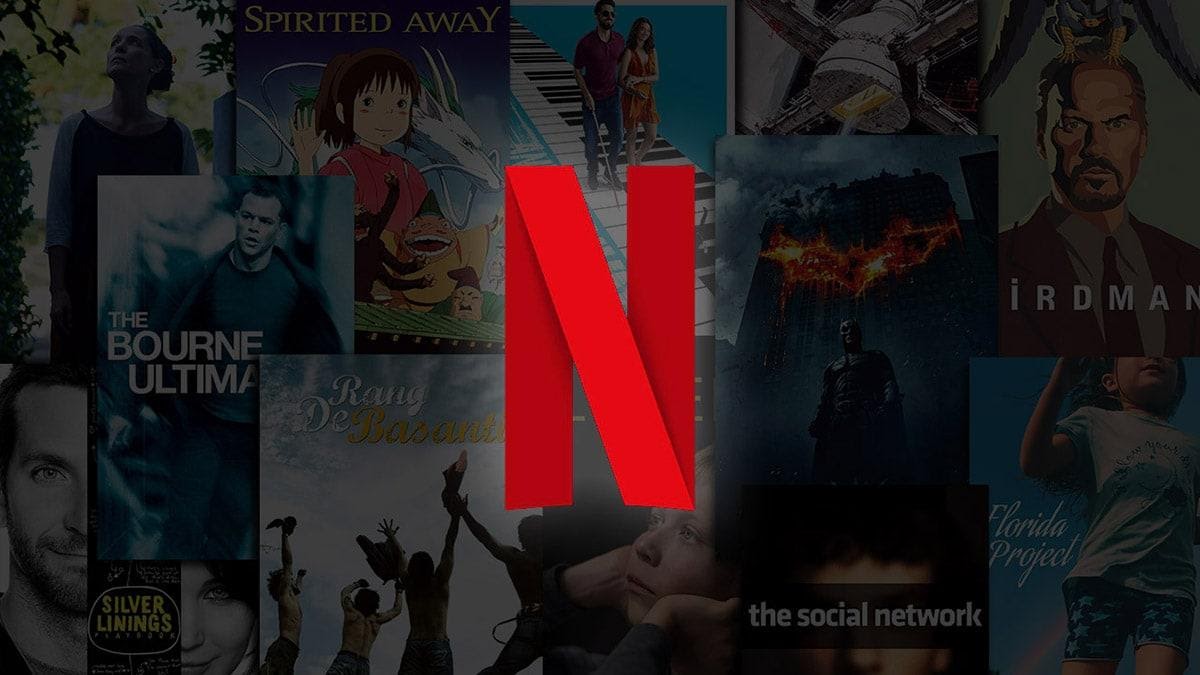 Trying to find a good movie to watch on Netflix can be a challenge for sure and trust me when I say that we've all been there. Netflix is a savior for all the people who love watching movies however when you decide that you're going to watch one, you have the entirety of Netflix films at your disposal which makes it even harder to choose.
Netflix is an American media and technology service provider founded back in 1997. It is a subscription-based streaming platform that offers online streaming of tons of films, TV series, and documentaries. Netflix has more than 193 million paid subscribers worldwide and today, the site produces and distributes content from different countries globally.
It has a wide range of film choices to choose from and it can be super hard to find one that fits your mood and something you and your partner/ friend can really enjoy together. You literally spend hours browsing, scrolling through the massive list of options including best horror, best actions, or the best romcoms, and when you finally stumble upon something that you might like, it's already too late as the indecisiveness has won out. But never fear because we have got you covered!
Top 50 Best Movies To Watch On Netflix
Rather than wasting your precious time scrolling to find the perfect film, we have assembled the 50 best movies to watch on Netflix!
1. Da 5 Bloods (2020)
Da 5 Bloods is an American drama film whose plot follows the story of a group of four African- American Vietnam War Veterans who return to search for the remains of their fallen squad leader. They also search for the treasure that they buried while serving there. They are forced to confront the lasting consequences of the Vietnam War while they battle man and nature alike.
Genre: Drama
Director: Spike Lee
Runtime: 156 minutes
Rating: R
Stars: Chadwick Benson, Clarke Peters, Jonathan Majors, Delroy Lindo
2. Lady Bird (2017)
The Golden Globe Award-winning film is truly one of the greatest movies that actually captures how the mind of a high schooler thinks, interacts,s and feels. Lady Bird is a coming–of–age film which depicts the story of a high school senior and her much-strained relationship with her mother. Lady bird's mother works tireless hours to provide for her family when her husband loses his jobs, yet her daughter still wants to fly away to college on East Coast.
Genre: Drama- Comedy
Director: Greta Gerwig
Runtime: 93 minutes
Rating: R
Stars: Saoirse Ronan, Timothee Chalamet, Laurie Metcalf
3. Marriage Story (2019)
This film follows the story of a married couple, an actress, and a stage director. Although the film opens with a couple describing all the reasons why they love one another, it quickly dispels the illusion reminding them that the story is about them going through a coast-to-coast divorce. It's the latest in the series of tensions and break-ups as Nicole, his wife (Scarlett Johansson) wants to move back to LA where a brand new job awaits her, while Charlie, the husband (Adam Driver) would rather stay in New York.
Genre: Drama
Director: Noah Baumbach
Runtime: 137 minutes
Rating: R
Stars: Scarlett Johansson, Laura Dern, Adam Driver
4. Grease (1978)
Grease is an American musical romantic -comedy film that depicts the love story of greaser Danny Zuko and the Australian transfer student named Sandy Olsson. They both develop an undeniable attraction for each other and share a brief fling but can't quite seem to make it work as a couple. This musical has some incredibly catchy tunes that made it a rom-com fan -favorite for generations.
Genre: Musical, comedy
Director: Randal Kleiser
Runtime: 110 minutes
Rating: PG
Stars: John Travolta, Stockard Channing, Olivia Newton-John
5. Spider-Man: Into the Spider-Verse (2018)
Because one Spider-Man movie is never enough right! Spider-Man: Into the Spider-Verse is a 2018's hit computer-animated superhero film that follows the story of a young boy named Miles Morales (Shameik Moore) who gets a bite from a radioactive spider and becomes the 'new spider-man'. He develops spider-esque superpowers and joins other Spider-People from various dimensions to protect and save New York City from Kingpin.
Genre: Action- Adventure
Director: Peter Ramsey, Bob Persichetti, Rodney Rothman
Runtime: 117 minutes
Rating: PG
Stars: Shameik Moore, Jake Johnson, Hailee Steinfeld
6. Zodiac (2007)
Zodiac is a 2007 American mystery/thriller film that is based on a 1986 non-fiction book named Zodiac by Robert Graysmith. The film tells the horror story of the manhunt for the notorious uncaught criminal 'Zodiac killer' who terrorized the San Francisco Bay Area in the 60s and 70s, taunting the police with bloodstained clothing and letters. This case still remains one of the most infamous unsolved crimes of the United States. The film is a tense, gripping thriller with superb direction.
Genre: Mystery- Thriller
Director: David Fincher
Runtime: 157 minutes
Rating: R
Stars: Mark Ruffalo, Jake Gyllenhaal, Downey Jr.
7. Back to the Future (1985)
Back to the Future is one of the most iconic Science fiction films that depict the life of a teenager named Marty McFly (played by Michael J.Fox) whose best friend famously turned a DeLorean automobile into a time machine. After he witnessed his BFF's Doc's murder in 1985, he finds himself trapped 30 years earlier in 1955 and tries to convince Doc's younger self to help him get back. I mean heavy right?
Genre: Sci-fi, comedy
Director: Robert Zemeckis
Runtime: 116 minutes
Rating: PG
Stars: Michael J. Fox, Lea Thompson, Christopher Lloyd
8. The Irishman (2019)
The Irishman (titled onscreen as I Heard You Paint Houses) is an epic American crime film that plays many of the same notes as the earlier gangster stories. The film follows Frank Sheeran (De Niro), a truck driver who becomes a hit-man with Russel Bulfalino (Pesci, a mobster, and his crime family. The Irishman film is an incredible crime drama that explores the lives of its outlaw characters while emphasizing the slow and steady routine corruption that drags Frank Sheeran down.
Genre: Drama, Crime
Director: Martin Scorsese
Runtime: 209 minutes
Rating: R
Stars: Robert De Niro, Al Pacino, Joe Pesci
9. Dolemite Is My Name (2019)
Dolemite is a biographical comedy-drama film which stars the incredible Eddie Murphy as filmmaker Rudy Ray Moore, best known for portraying the character of Dolemite in both his stand-up routines and the series of Blaxploitation films which started back in 1975 with Dolemite. After a long hiatus from the silver screens, star Eddie Murphy returned to our screens in a very unusual yet triumphant fashion and his dramatic, nuanced and hilarious role in the film gained massive attention.
Genre: Comedy
Director: Craig Brewer
Runtime: 118 minutes
Rating: R
Stars: Eddie Murphy, Keegan- Michael Key, Wesley Snipes
10. Indiana Jones and the Raiders of the Lost Ark (1981)
We have seen a few entries in the Indiana Jones franchise but the first still remains to be the best one. Raiders of the Lost Ark follows Indiana Jones, a professor of archaeology who moonlights as an adventurer, vying with Nazi forces in 1936 to recover the long-lost Ark of the Covenant. Jones teams up with his former- lover Marion Ravenwood to stop rival archeologist Dr. Rene` Belloq from guiding the Nazi forces to the Ark and its powers.
Genre: Drama- action
Director: Steven Speilberg
Runtime: 115 minutes
Rating: PG
Stars: Harrison Ford, Paul Freeman, Karen Allen
11. Million Dollar Baby (2004)
The American sports drama film, Million Dollar Baby was such a big commercial hit, not to mention that it won four Oscar awards. The film follows the story of Frankie Dunn (Clint Eastwood) who has devoted his life to the boxing ring but is still an underappreciated boxing trainer. When the amateur boxer, Maggie Fitzgerald walks into the doors of the gym asking for a trainer, Frankie refuses as he doesn't think much of female boxing but she won't take no for an answer. Frankie helps her to achieve her boxing dream of becoming a professional and they both develop an emotional connection that helped them shape for the rest of their lives.
Genre: Drama, Romance
Director: Clint Eastwood
Runtime: 133 minutes
Rating: PG-13
Stars: Clint Eastwood, Morgan Freeman, Hilary Swank
12. El Camino: A Breaking Bad Movie (2019)
The epic series 'Breaking Bad' might not have needed a sequel but hey, we are not complaining- El Camino is a crime thriller film that serves as an epilogue to the hit TV series 'Breaking Bad'. The plot of the film follows Pinkman and the events that immediately took place following the series finale. In the film, Jesse Pinkman is on the run being an outlaw, trying to always stay one step ahead of the law with nothing but his gun and wittiness. Several actors involved in the 'Breaking Bad' series have reprised their roles for the film. It was also star Robert Forster's last screen appearance as he passed away on the day El Camino release.
Genre: Drama- Thriller
Director: Vince Gilligan
Runtime: 122 minutes
Rating: TV-MA
Stars: Aaron Paul
13. Jurassic Park (1993)
This science-fiction film is probably the best movie about Dinosaurs ever made in history. Jurassic Park is truly a masterpiece and an innovation that still holds up to this day. It is set on the fictional Island of Isla Nublar where a rich businessman John Hammond and a great team of scientists have created a wildlife park of de-extinct dinosaurs on a remote Costa Rican Island. When a catastrophic shutdown takes place due to industrial sabotage, a small group of visitors and John's grandchildren struggle to escape and survive from the perilous island.
Genre: Adventure- Action
Director: Steven Speilberg
Runtime: 100 minutes
Rating: PG-13
Stars: Laura Dern, Sam Neill, Jeff Goldblum
14. Burning (2018)
Burning is a South Korean intense psychological thriller that leaves the viewers thinking long after it ends. The movie depicts a young delivery man named Jong-su who runs into an old childhood friend, Hae-mi. Both excited to see each other, they start a fling. Hae- mi asks him to look after her cat while she is away on a trip to Africa. On her return, she comes back with a wealthy businessman friend named Ben. As the three start spending some time together, Ben reveals himself and tells Jong-su about his unusual hobby that lurks something dangerous. The movie touches on the issues of international politics, masculinity, and economic decline.
Genre: Thriller, Drama
Director: Lee Chang-dong
Runtime: 148 minutes
Rating: TV-MA
Stars: Moon Sung-keun, Kim-Soo- kyung, Chol Seung
15. The Silence of Lambs (1991)
The Silence of the Lambs, after its release, became the third film in history to win 5 big Oscars Awards and it was all well- deserved as it's one of the best thriller movies out there. The film depicts the story of a young FBI trainee named Clarice Starling (Jodie Foster) whose shrewd analyses of serial killers lands her an assignment by pulling her out of training to apprehend a serial killer known as 'Buffalo Bill' who skins his female victims' corpses. Clarice's supervisor advises her to also interview another serial killer, Dr. Hannibal Lecter as he might know something. But his information comes at a price as by digging into Clarice's psyche, he exploits her memories and identifies her vulnerabilities to find his way to freedom.
Genre: Horror- Mystery- Suspense
Director: Jonathan Demme
Runtime: 118 minutes
Rating: R
Stars: Jodie Foster, Anthony Hopkins
16. Mudbound (2017)
The original Netflix film Mudbound wades the muck of poverty and racism by examining 2 families, one black and one white, living on a farm in 1940s Mississippi. The film explores different ways in which two families address racism and PTSD in their own way and also the chaos that ensues when the two sons, Ronsel Jackson and Jamie McCallan return from the Second World War.
Genre: Drama, History
Director: Dee Rees
Runtime: 167 minutes
Rating: R
Stars: Jason Clarke, Carey Mulligan, Mary J. Blige
17. The Meyerowitz Stories (2017)
The Meyerowitz Stories is an American comedy-drama film that is so good that you'll forget that it's just another family drama set in New York. Noah Baumbach delivered yet another intimate and witty drama for his fans with this movie. The story follows a dysfunctional family, who reunite for the first time in a while and try to hash out their differences.
The head of the crazy family is Harold Meyerowitz (Dustin Hoffman) with his children named Danny (Adam Sandler), Mathew (Ben Stiller), and Jean (Elizabeth Marvel). The group of adult siblings live under their father's shadow and let's be honest that the cast delivered applaud-worthy performances.
Genre: Comedy- Drama
Director: Noah Baumbach
Runtime: 112 minutes
Rating: TV-MA
Stars: Adam Sandler, Dustin Hoffman, Ben Stiller
18. Schindler's List (1993)
The epic historical drama film 'Schindler's List' is the winner of seven Oscars and it has not only made Steven Speilberg one of the greatest directors of his time but also the best directors of action and sci-fi films.
The film depicts the story of Oskar Schindler, a German businessman, and industrialist who together with his wife saved thousands of Polish-Jewish refugees by employing them in the industry and his factory during World War II. While saving scores of innocent lives, he realizes that he isn't simply keeping up with his business. 
Genre: Drama- History
Director: Steven Speilberg
Runtime: 116 minutes
Rating: R
Stars: Liam Neeson, Ben Kingsley
19. To All the Boys I've Loved Before (2018)
This teen romance film has become one of Netflix's biggest rom-com hits. Based on Jenny Han's young adult novel of the same title, the film follows the story of a young girl named Lara Jean whose love life goes from imaginary to completely out of hand when the letters that she wrote to all the boys that she has ever loved get mysteriously mailed out to all of the boys.
Now, all five of the boys suddenly know that Lara Jean had or has a crush on them, and believe me- they're interested. The film is followed by two more sequels. 
Genre: Comedy- Romance
Director: Susan Johnson
Runtime: 100 minutes
Rating: NR
Stars: Lana Condor, Janel Parrish, Noah Centineo
20. Dumplin (2018)
Based on the young adult novel of the same name by Julie Murphy, the coming-of-age comedy film was a huge hit. Now can you imagine Jennifer Aniston as a mom and a former Texan beauty queen who is still very active in the pageant circuits?
On top of that, she is a mom to a plus-size teenager who could not care less about the pageant world. Yup, that's Dumplin. Willowdean 'Dumplin' Dickson signs up as a protest for her mom's pageant that quickly escalates when some other contestants follow in her footsteps which made the pageant a little less conventional.
Genre: Comedy
Director: Anne Fletcher
Runtime: 100 minutes
Rating: NR
Stars: Danielle Macdonald, Odeya Rush, Jennifer Aniston
21. I Lost My Body (2019)
The film I lost My Body is based on the novel Happy Hand and depicts a unique perspective on human life, contrasted with the often inconspicuous nature of inanimate surroundings. This creatively animated French film follows the story of a severed hand that sets out to reconnect with its body.
In an escapade across the city of Paris, the hand fends off rats and some pigeons to reunite with its owner named Naoufel. The film artfully paints towards a reunion and provides a beautiful poetic backdrop while showing his love and memories for Naoufel. 
Genre: Animated, Drama, Sci-Fi, and fantasy
Director; Jeremy Clapin
Runtime: 81 minutes
Rating: NR
Stars: Victoire De Bois, Patrick d` Assumcao, Hakim Faris
22. The Ballad of Buster Scruggs (2018)
The 2018's The Ballad of Buster Scruggs is a sextet of short films that are all set in the Wild West and let's be honest, what's better than a new Western from the incredible Coen brothers' right? The film follows different characters through a wild list of plots that explore the vast themes of cosmic justice and human depravity that often recurs in the Coens' works. These comical yet brutal folk tales surely leave every viewer with a great lesson to learn.
Genre: Comedy- Drama
Director: Ethan Coen, Joel Coen
Runtime: 133 minutes
Rating: TV-MA
Stars: Liam Neeson, James Franco, Tim Blake Nelson
23. Roma (2018)
Roma is a Mexican drama film that opens quietly, motionless, the camera stares at a tile floor with water pouring over the floor eventually, just as if the sound of the mop spills in from the off-screen. The story is about a young woman, Cleo (Yalitza Aparicio), a maid who serves the household of a rich doctor and his wife.
Cleo cleans the house while also taking care of their children as the marriage of the couple, Antonio and Sofia strains. Depicting Cleo's daily labor and her struggles with a surprise pregnancy with an unreliable lover, the film is beautifully shot in stark black and white. 
Genre: Drama
Director: Alfonso Cuaron
Runtime: 148 minutes
Rating: R
Stars: Yalitza Aparicio, Marina de Tavira
24. Scott Pilgrim vs. The World (2010)
Scott Pilgrim vs. The World is a comedy film that is based on the graphic novel series 'Scott Pilgrim' by Bryan Lee O`Malley. The story follows Scott Pilgrim (Michael Cera), a hopeless romantic and a slacker. The boy might not have a job but he definitely knows how to slap the bass for his band.
He must win a competition to get a record deal. However, he is instantly smitten when he lays his eyes on Ramona Flowers (Mary Elizabeth Winstead) but he has to handle all seven of her psychotic ex-boyfriends while also trying to win her heart. 
Genre: Comedy- Romance, Action & Adventure
Director: Edgar Wright
Runtime: 133 Minutes
Rating: PG-13
Stars: Michael Cera, Mary Elizabeth Winstead, Kieran Culkin
25. Frances Ha (2012)
The American comedy-drama black and white film 'Frances Ha' is another hit directed by Noah Baumbach. Let's just say that when most Americans reach their 20s, it is considered a decade of transition, of them, figuring out what they want to do in the future and lay a foundation but that is not the case with Frances Halladay (Greta Gerwig).
She is a struggling yet aspiring 27 – year- old dancer apprenticing at a studio that is not too fond of having her. She moves in with her best friend Sophie but when she decides to move into her dream house, it leaves Frances figuring out what to do next. It is a story of struggle, a beautiful aspect of life as she drifts from place to place.
Genre: Comedy- Drama
Director: Noah Baumbach
Runtime: 86 minutes
Rating: R
Stars: Greta Gerwig, Mickey Sumner, Charlotte d`Amboise
26. The Witch (2015)
2015's The Witch will seriously give you the scares considering that it is an effective horror story with a heavy and tense atmosphere. The film depicts the attitudes and spiritual paranoia of the Puritan New England that creates a spooky and remarkably old-fashioned vision of the horror graphics.
It follows a Puritan Family who encounters paranormal activities and forces of evil in the woods beyond their New England farm. The family struggles with the evil's hardscrabble existence while the woods stretch out to threaten them. 
Genre: Horror
Director: Robert Eggers
Runtime: 92 minutes
Rating: R
Stars: Anya Taylor- Joy, Ralph Ineson
27. Apostle (2018)
Apostle is a period horror- thriller film which has drawn a lot of comparisons to one of the classic horror films named The Wicker Man and we can see why. The story begins in 1905, when Thomas Richardson (Dan Stevens) heads to a remote Island community, Erisden, where his sister is held hostage by a mysterious cult.
As he goes to rescue his sister from the evil cult, his investigation takes many strange turns when he learns more about the cult and the sacrifices they are willing to make. Even though the film starts calm, it quickly escalates as frenetic and violent. The film also received positive feedback from the critics.
Genre: Horror, thriller- mystery
Director: Gareth Evans
Runtime: 130 minutes
Rating: TV-MA
Stars: Dan Stevens, Michael Sheen
28. Being John Malkovich (1999)
The American fantasy- comedy film Being John Malkovich is one of the weirdest movies to come out in the 90s and it makes sense because this is what happens when Charlie Kaufman and Spike Jonze join forces. The film follows Puppeteer Craig Schwartz who is having some money problems but one day he finds a portal that leads to the center of the mind of John Malkovich behind a cabinet in an office building.
He and his coworker Maxine (Catherine Keener) decide to spend 15 minutes inside the head of the huge Hollywood celebrity but Malkovich( who plays himself) soon realizes that something is happening to him however he can't do anything about it. 
Genre: Comedy, Drama, Sci-Fi, and fantasy
Director: Spike Jonze
Runtime: 112 minutes
Rating: R
Stars: John Malkovich, Cameron Diaz, John Cusack
29. Shadow (2018)
Shadow is a Chinese period film directed by the legendary Chinese director named Zhang Yimou. The epic film begins when Commander Ziyu (Deng Chao) is defeated in a duel with the enemy Commander Cang (Hu Jun).
He ends up losing a very important city in the process which infuriates Ziyu's King, and he demotes the Commander from his status and tries desperately to win the city back from the enemy but what he does not know is that the actual Ziyu is on the verge of dying and has been replaced by a body double who needs to train in order to beat Yang Cang. The film is definitely a historical epic with a grand scope.
Genre: Drama
Director: Zhang Yimou
Runtime: 116 minutes
Rating: TV-MA
Stars: Deng Chao, Sun Li, Ryan Cheng
30. Monty Python and the Holy Grail (1975)
Monty Python and the Holy Grail is a British comedy film that reflects the Arthurian legend and was conceived during the brief hiatus between the 3rd and 4th series of their Monty Python's Flying Circus on BBBC Television. Even for those who haven't seen an episode of the series or those who couldn't even name a single member of the British hilarity troupe, the film can be enjoyed by everyone.
The comedy film follows King Arthur (Graham Chapman) and his followers, on a quest to find the Holy Grail however the mission takes them through bizarre hazards including a duel with a knight who was not ready to call it quits trust me. The epic film is filled with brilliantly absurd ideas and quirky mimics.
Genre: Comedy
Director: Terry Gilliam, Terry Jones
Runtime: 92 minutes
Rating: PG
Stars: Graham Chapman, John Cleese, Eric Idle
31. Uncut Gems (2019)
 Uncut Gems is a 2019's thriller- crime film but let's just say that it is not for the faint-hearted. The film is relentlessly intense, about a gambling-addicted jeweler and is a high- stress ride through the universe of high stakes gambling.
Howard Ratner (Adam Sandler) is a very charismatic jeweler who is always on the lookout for the next big score and when he an NBA All-Star Kevin Garnett takes a deep interest in one of his most recent high- value acquisition, his luck turns around leading him to the windfall of a lifetime. 
Genre: Drama
Director: Josh Safdie, Benny Sadfie
Runtime: 135 minutes
Rating: R
Stars: Adam Sandler, Lakeith Steinfeild, Kevin Garnett
32. Ravenous (2017)
Ravenous (originally titled Les Affame`s) is a French-language Canadian horror film that begins after a mysterious plague annihilates residents of a small rural town in Quebec and turns its victims into flesh-eating, shrieking monsters.
The story follows several survivors who band together to fight against the horde but despite the similar plot, it is definitely not your regular zombie movie. The film has its glory moments while showing the development of each character as the group grows. 
Genre: Horror
Director: Robin Aubert
Runtime: 103 minutes
Rating: TV-MA
Stars: Marc- Andre Grondin, Monia Chokri
33. Pan's Labyrinth (2006)
Pan's Labyrinth is a 2006 dark fantasy film which is a heart- wrenching yet breathtakingly beautiful tragic film. Winner of three Academy Awards, the film is set in the aftermath of a Spanish Civil War which follows an imaginative young girl who just might be a princess of an underground kingdom but is cast aside by a militaristic and cruel stepfather.
When she stumbles upon a stone labyrinth, she is asked to do three of the most life-threatening tasks in order to prove that she is truly the mythical princess and must return to reclaim her kingdom. 
Genre: Drama, Fantasy
Director: Guillermo del Toro
Runtime: 115 minutes
Rating: R
Stars: Ivana Baquero, Sergi Lopez
34. Green Room (2015)
Jeremy Saulnier's 'Green Room' is an American horror-thriller film that follows a punk rock band who gets attacked by neo-Nazi skinheads after they witnessed a murder at a remote club in the area of Pacific Northwest. The epic film came from Director Saulnier's desire to direct a thriller set in a green room.
The film is dark, sadistic yet suspenseful in all the best ways possible and this thriller features remarkable performances from each star, including late actor Anton Yelchin who played this as his last role before he passed away tragically. 
Genre: Thriller
Director: Jeremy Saulnier
Runtime: 94 minutes
Rating: R
Stars: Anton Yelchin, Patrick Stewart, Imogen Poots
35. Nightcrawler (2014)
Nightcrawler is a 2014's hit neo-noir thriller film and the common theme of this film is the relationship between unethical journalism and the consumer's demand. It stars Jake Gyllenhaal as Lou Bloom who is a young driven man, striving to find some work in the high-octane world of LA crime journalism.
The stringer starts recording violent events during late at night when he discovers some freelance camera crew that films murder, fires, and other sorts of mayhem around the city. Lou muscles his way into a world many knew as nightcrawler.
Genre: Mystery, Drama
Director: Dan Gilroy
Runtime: 117 minutes
Rating: R
Stars: Jake Gyllenhaal, Riz Ahmed, Rene Runno
36. The Lobster (2015)
Dating can be stressful enough in the crazy world of algorithms and apps which are specifically designed to lessen humans to their crucial data points. But what if more pressure is added knowing that if you spend too much time single, you will be turned into an animal? Yup, you read that right.
That's the premise of this strange, black comedy film The Lobster. After divorcing his wife, David (Colin Farrel), he must find a partner so he doesn't get turned into an animal (of his own choosing, to be fair). So, he goes where all singles go to mingle, in search of a lover. 
Genre: Comedy, drama, romance
Director: Yorgos Lanthimos
Runtime: 119 minutes
Rating: R
Stars: Colin Farrell, Rachel Weisz
37. I'm Thinking of Ending Things (2020)
This delightfully weird film is based on a 2016 novel of the same name by Iain Reid. I'm Thinking of Ending Things is a psychological thriller film, and the story follows a nameless and young woman who is on a road trip to meet her boyfriend's parents' house in the middle of a blizzard.
But once she finally gets there, she realizes that they are extremely weird and the house seems to exist in some sort of surreal alternate reality. The story is powered by strong writing, hilarious, and is constantly thought-provoking in which all the actors gave remarkable performances.
Genre: Horror, Drama, Thriller & Mystery
Director: Charlie Kaufman
Runtime: 134 minutes
Rating: R
Stars: Jessie Buckley, David Thewlis, Toni Collette, Jesse Plemons
38. The Invitation (2015)
 This American horror- suspense film will definitely give you all the creeps. Meeting up with your ex's new partner is nerve-wracking and Will (Logan Marshall-Green) learns that in this film. The Invitation opens when Will and his girlfriend Kira (Emayatzy Corinealdi) go to a dinner party at his ex-wife Eden (Tammy Blanchard) and her new husband David's house.
The dinner brings up back memories for Will and there, he relives the trauma of their child's passing away. The night takes a darker turn when Will realizes that his ex-wife and David might have planned something sinister for their guests when they introduce their new friends to 'The Invitation', a group that they formed to get over the woe. It is a tense film for sure.
Genre: Suspense
Director: Karyn Kusama
Runtime: 100 minutes
Rating: TV-MA
Stars: Logan Marshall-Green, Michael Huisman
39. The Kissing Booth (2018)
Do you have a thing for cliché teen rom- coms? If yes, then this film is for you. The Netflix original film, The Kissing Booth follows the story of a young high- schooler Elle Evans (Joey King) who has never been kissed but ironically decides to start a kissing booth at the High school Spring Carnival with her best friend from childhood named Lee Flynn.
There her lip- locks with her ultimate bad-boy crush Noah Flynn and let's just say that sparks fly! but there's one tiny problem, he happens to be Lee's older brother. Dating his older brother is totally off-limits according to a set of rules both besties have set since they were little. So, now will she follow the rules to save her friend or follow her heart? 
Genre: Romance, Comedy
Director: Vince Marcello
Runtime: 110 minutes
Rating: TV-14
Stars: Joey King, Joel Courtney, Jacob Elordi
40. Gerald's Game (2017)
2017's Gerald's Game is a psychological thriller-horror which is an adaptation of a 1992's novel of the same name by Stephan King. The film follows a married couple, Jessie (Carla Gugino) and Gerald Burlingame (Bruce Greenwood), who arrives at an isolated house for the holiday but it turns into an absolute nightmare.
Gerald experiments with bondage by handcuffing Jessie to the bed and after an argument; he dies of a sudden heart attack. Leaving his wife with no keys to the cuffs, she must find a way to survive while battling with her own inner demons and her struggles to escape.
Genre: Horror, Thriller
Director: Mike Flanagan
Runtime: 103 minutes
Rating: TV-MA
Stars: Carla Gugino
41. Love Simon (2018)
The edgy- storyline of Love Simon is not your typical romantic- comedy film. This hit teen film is based on the novel Simon vs. the Homo Sapiens Agenda by Becky Albertalli. The story follows a young high school boy named Simon Spier, who is also a closeted gay, forced to balance his family, friends, and the blackmailer who is constantly threatening him that he will out Simon to the entire school.
Simon starts talking to someone online and feels something for him so he attempts to find out the identity of the anonymous classmate. He then goes on a 'rollercoaster' journey to come to terms with his hidden identity.
Genre: Romance, drama
Director: Greg Berlanti
Runtime: 110 minutes
Rating: PG-13
Stars: Nick Robinson, Jennifer Garner, Josh Duhamel
42. Eternal Sunshine of the Spotless Mind (2004)
This Academy Award-winning film definitely exceeded the expectations and the initial hype of the exciting collaboration of Charlie Kaufman and Michel Gondry. The story follows Jim Carrey and Kate Winslet who did a remarkable job portraying love, autonomy, and memories in this film.
Joel Barish (Jim Carrey) is a young man who finds out that his ex-girlfriend Clementine (Kate Winslet) had all the memories of their relationship via an experimental procedure. Upset, Joel resolves to do the exact same but when the procedure starts, he realizes that he does not want this and struggles subconsciously to retain the memories he has with Clementine so that he does not lose her forever.
Genre: Drama, Romance, Sci-Fi
Director: Michel Gondry
Runtime: 108 minutes
Rating: R
Stars: Jim Carrey, Mark Ruffalo, Kate Winslet, Elijah Wood, Tom Wilkinson
43. Okja (2017)
The Netflix original film 'Okja' follows the story of a young South Korean girl, Mija (Seo Hyun) who for ten years has served as a caretaker and raised Okja, a massive genetically modified pig-like animal. Miranda Corporation makes malicious plans for Mija's friend when they kidnap Okja and transport her to New York City.
In order to save her best friend, the super pig, Mija sets off on an adventure across the planet where she crosses paths with protesters, capitalists, and various consumers, all with their own sinister agendas for Okja. The film also depicts the cruelty of the meat- industry and the short-sighted hypocrisy of even well-intentioned people. 
Genre: Action, Adventure
Director: Bong Joon-ho
Runtime: 118 minutes
Rating: NR
Stars: Seo Hyun, Paul Dano, Tilda Swinton
44. The Social Network (2010)
If you are like anyone on this planet, you would know about Facebook too, it was just a controversial idea in a Harvard student's heads. The Social Network follows the story of how the social media platform 'Facebook' rose from insignificance to becoming one of the most revolutionary social phenomena of this age.
As Mark Zuckerberg, the famous Harvard creates the social networking site, he issued by the twins who claimed that Mark stole their idea over what he believed had the potential to be the most prized company in the domain. 
Genre: Drama
Director: David Fincher
Runtime: 126 minutes
Rating: PG-13
Stars: Jesse Eisenberg, Andrew Garfield, Justin Timberlake, Armie Hammer
45. Y Tu Mama` Tambei`n (2001)
Alfonso Cuaron's Y Tu Mama Tambien follows the story of two teenagers, Tenoch (Diego Luno) and Julio (Gael Garcia Bernal) whose girlfriends have left for Europe for a summer vacation. After they meet an older woman, who is the wife of Tenoch's cousin, they invite her on a road trip to a beach named Heaven's Mouth.
While the boys with raging hormones and intense friendships rush towards adulthood, they find connection with themselves, the world around them and grow. 
Genre: Drama
Director: Alfonso Cuar`on
Runtime: 106 minutes
Rating: R
Stars: Maribel Verdu`, Diego Luna, Gael Garcia Bernal
46. The Edge of Seventeen (2016)
The teen comedy 'The Edge of Seventeen' film is a coming–of–age comedy-drama. We all know that teenage can be a hard time, just like high school junior Nadine (Hailee Steinfeld) who is growing up and is already at peak awkwardness but on top of that, finds out that her best friend, Krista (Haley Lu Richardson) is dating her all-star hotter older brother Darian (Blake Jenner).
But, just when Nadine starts to feel more alone than ever, she meets an unexpected friendship with a thoughtful teen who makes her realize that things might not be just as bad as she thinks.
Genre: Comedy, drama
Director: Kelly Fremon Craig
Runtime: 104 minutes
Rating: R
Stars: Hailee Steinfeld, Haley Lu Richardson, Blake Jenner
47. Alex Strangelove (2018)
Alex Truelove is a High School student who has been best friends with Claire for a long time and after the two begin dating, they plan to book a hotel room and lose their virginity. After he meets Elliot, an openly gay boy at a party, Alex starts to question his sexuality.
When he tells his friend Del, he says that he is just getting to false conclusions about being bisexual due to being nervous. Things get more complicated when the handsome and charming openly gay kid kisses Alex which sends him on an emotional roller- coaster about learning about his sexual identity. 
Genre: Romance, Comedy
Director: Craig Johnson
Runtime: 99 minutes
Rating: PG-13
Stars: Daniel Doheny, Antonio Marziale, Madeline Weinstein
48. All the Bright Places (2020)
All the Bright Places is a bittersweet American teen drama-comedy film and telling from the experiment, you might need to grab some tissues in advance. The film is based on the novel of the same name by Niven.
The story follows two teenage high schoolers, Violet Markey and Theodore Finch, who attend the same school in Bartlett, Indiana. Violet (Elle Fanning) is still coping with her dear sister's death from a car crash while Finch (Justice Smith) is on probation while being in danger of not graduating the year. They both become close and start healing when they partner up to do a school report on the wonders of Indiana. 
Genre: Romance, Drama
Director: Brett Haley
Runtime: 108 minutes
Rating: PG-13
Stars: Elle Fanning, Justice Smith
49. Barbershop (2002)
This hilarious film will leave you gasping for air. Ice Cube leads the cast of Barbershop, including Keith David, Michael Ealy, and Anthony Anderson. Barbershop holds up as a good stand-alone comedy with two more sequels. The story follows Calvin Palmer Jr. (Ice Cube) who owns a local barbershop in Chicago, however, he wants to free himself from this family business.
After secretly selling his shop to a shady businessman who intends on destroying it, Calvin regrets his decision and wants to save his shop. When Ricky, one of his employees gets himself into trouble for a crime he doesn't commit, Calvin's loyalty saves them both and the barbershop reopens with an even better business this time. 
Genre: Comedy, Drama
Director: Tim Story
Runtime: 102 minutes
Rating: R
Stars: Ice Cube, Keith David, Michael Ealy, and Anthony Anderson
50. Set It Up (2018)
2018's Set It Up is an American romantic comedy film that follows the story of two overworked assistants who try to set up their two workaholic bosses. Harper Moore (Zoey Deutch) and Charlie Young (Glen Powell) both work in the same building, underpaid and overworked by the assignments.
They both hatch a plan and arrange a meet-up for their bosses so they get off their backs but in the midst of all of this, end up developing feelings for one another.  
Genre: Romance- Comedy
Director: Claire Scanlon
Runtime: 105 minutes
Rating: R
Stars: Harper Moore, Glen Powell, Taye Diggs, Lucy Liu
51. The Death and Life of Marsha P. Johnson (2017)
David France's The Death and Life of Marsha P. Johnson is a documentary film that centers on Victoria Cruz, an activist's investigation into Marsha P. Johnson's death. The self-identified drag queen and an advocate of LGBTQ+ rights passed away in 1993.
When her body was found in the Hudson River, the police ruled it as a suicide case but the ones who really knew Johnson doubted it. The film follows Victoria Cruz who demands the case to be reopened but not only that, it delves into the history of the gay rights movement and important issues of that time. 
Genre: Documentary, History
Director: David France
Runtime: 105 minutes
Rating: TV-MA
Stars: Kurt Wolfe, Sue Yacka, Catherine Shugrue Dos Santos