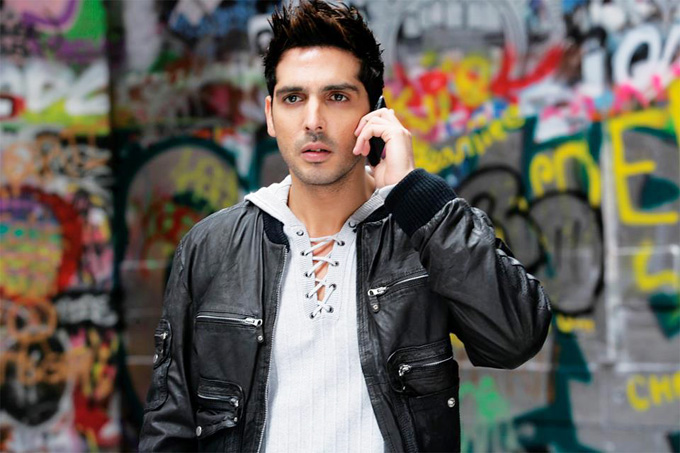 Zayed Abbas Khan or popularly known in the Bollywood industry as Zayed Khan. He is the son of Indian producer and director Sanjay Khan and famous interior designer Zarine Khan. He has had a successful career as an actor, model and has impressed his critics on several occasions with his performances. Most notably the character of Lucky that he played in the film Main Hoon Na alongside the legendary Shah Rukh Khan.
Zayed Khan Career And Personal Life
Being born and brought up in a Bollywood background, many times, Zayed's critics have questioned his worthiness and capabilities calling him a product of nepotism. However, he has found a way to answer them every time with his on-screen presence and charm. Being the youngest of the four siblings, Zayed is the only son to Sanjay and Zarine Khan.
His siblings are also prominent figures in their respective fields. Simeone Khan is a successful designer, Sussanne Roshan wife of Hrithik Roshan, and a prominent businesswoman. And finally, Simeone Khan who involved in the jewelry business. Zayed married his long time girlfriend Malaika Parekh in 2005. The couple a parent to the duo of Zidaan and Aariz Khan.
Education
Khan completed his education at Welham Boys' School, Dehradun, and attained his bachelor's degree from Montgomery College in Business Management. He further pursued his post-graduate degree in film making from the famous institution of LFA or London Film Academy.
Movies
Khan made his debut in 2003 with the film 'Chura Liya Hai Tumne' cast alongside his childhood friend Esha Deol. The film was under satisfactory and became a huge failure. That film was a huge setback for Zayed personally as well as he had expected the film to be a huge success. The film couldn't even break even with its budget of Rs7 crores collecting a gross amount of Rs3 crores at the Indian box office and Rs3 crores worldwide.
With this huge setback at the back of his head. Zayed Khan was cast for the role of 'Lucky' in the Shah Rukh Khan and Sushmita Sen starrer Main Hoon Na. Little did he know that this role would shape his career as the movie went on to become a fan favorite and did wonder at the box office. He went on to do notable roles in several movies like Dus, Shaadi No. 1, Speed, Blue, and Tezz to name a few. Zayed also took to the silver screen in 2017 with the TV show Haasil playing the character of Ranvir Raichand.
In 2008, again Zayed involved in a special project. A multi starrer film, Blue, with some of the industry's finest names on the cast list; including Akshay Kumar, Katrina Kaif, Sanjay Dutt. Zayed was again applauded for his supporting role in the film which proved to be rather satisfactory collecting an average Rs48 crore at the box office.
Zayed, who had so much potential in his early years as an actor; has failed to deliver as a leader in successful films. But his fans are ecstatic more than ever for his upcoming release Desi Magic, a romantic comedy film directed by Mehul Atha. The film is being produced by former actress Ameesha Patel and Kunal Goomer.
Accomplishments
Zayed has been one of the dim-lit stars of the Indian film industry. But has been nominated for several big-screen awards for his notable roles in Chura Liya Hai Tumne and Main Hoon Naa; for the Filmfare and ZeeCine Award for Best Supporting Actor Male and the Best Male Debut respectively. 
Zayed Khan Net Worth
Zayed Khan has an estimated net worth of Rs7 crores – Rs10 crores. And has several assets and properties to his name that he owns along with his partner Malaika Parekh. The couple also has a flat in the heart of the city of Mumbai along with several luxurious cars. Khan charges roughly around Rs60 lakhs on an average per film he does a leading role in.