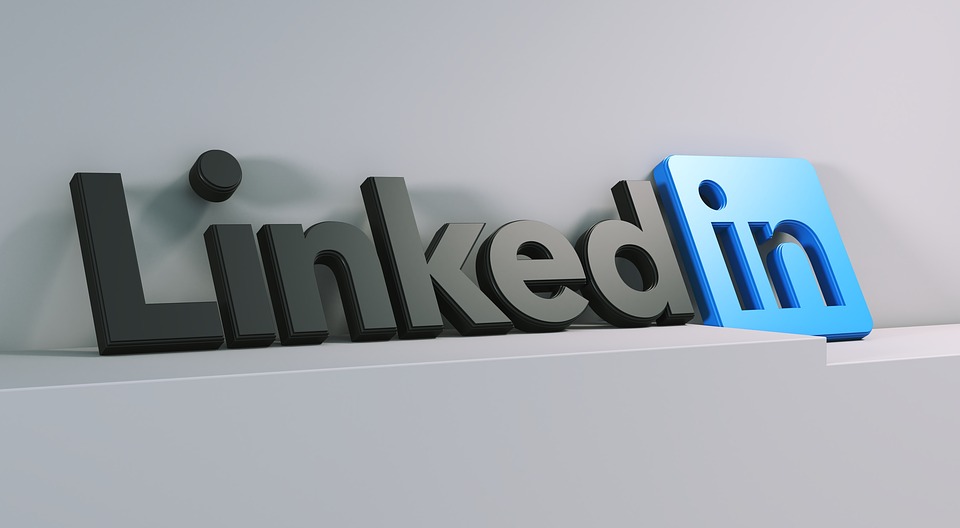 Automation is, without a doubt, the next significant shift on the horizon, given current technology breakthroughs throughout the world. Most mega-corporations and global firms have already begun to use automation to ensure that their operations run smoothly.
According to research conducted in 2019, 75% of marketers use automation. Given the little margin for error, this figure has dramatically grown today.
We could do tasks swiftly, economically, and precisely because of automation. It's employed everywhere, from social media analytics to customer service to digital marketing and sales. LinkedIn's business automation solutions can help you acquire an advantage in this area.
LinkedIn Automation can be used in Businesses
Automation benefits everyone, whether it's a corporation, a team, or an individual. So, here's a thorough breakdown of how different departments and categories may make the most of LinkedIn automation.
In the field of automation, LinkedIn automation tools have a special place. With lead creation as the ultimate goal of every organization, LinkedIn automation assists in achieving this goal in a more efficient and structured manner.
Whereas most automation systems provide raw data and analytics that must be later processed to get the desired outcome, LinkedIn automation provides real-time insights into multiple sales initiatives.
Furthermore, it allows you to form genuine contacts necessary for maintaining a high degree of human bonding in sales.
These systems scan eligible profiles automatically and send out automated invites or connection requests with a tailored connection request message. The user's efforts are greatly reduced because they no longer need to browse millions of profiles for a good match.
What Are the Advantages of LinkedIn Automation?
Due to its simplicity of use, extensive functionality, and the amount of time it saves professionals, LinkedIn automation is now sweeping over the globe.
People are more interested in it than ever before as its popularity grows like wildfire. It allows you to connect safely and effectively while also building your network and meeting new industry connections. Let's look at a few of the advantages of LinkedIn automation.
· Time and resources are saved.
When it comes to LinkedIn, the most important aspect for a salesman is building and extending their network. Direct interaction may help you build professional ties and networks, but it takes time since it requires extensive research, analysis, and sending connection requests and follow-up communications.
This is where automation comes in handy, as it frees up some of the most valuable time and resources while working as a professional. It automates the entire process so you can focus on your main responsibilities while using LinkedIn features to establish contacts.
· Getting Your Profile Ready
Unnecessary spamming is not permitted on LinkedIn. If LinkedIn detects spamming, it may suspend or even terminate your account. You can only submit a certain amount of connection requests each day.
Spamming will not assist you in expanding your network. Business automation solutions are built following LinkedIn's rules and norms, ensuring that they are fully aware of the platform's constraints and function properly.
· Exact Targeting
It might be difficult to go through many accounts and choose the ideal receiver for a lead on your own. However, LinkedIn automation tools, which are quite useful in this situation, make it no longer a struggle.
They employ unique methods to locate highly qualified leads swiftly. Advanced filters and clever search tools enable you to sift through many potential candidates.
· Analytical Tracking
LinkedIn's analytics and statistics dashboard is restricted and unable to accommodate a large amount of data. The information and facts presented here are quite basic and ineffective. As a result, it is of little use to you and restricts the expansion and growth of your network.
An advanced LinkedIn automation solution, on the other hand, offers you extensive analytics and data for all of the LinkedIn operations you execute. It gives you comprehensive insight and helps you make informed decisions.
· Create a Network
Automation has played a critical role in assisting users in expanding their connections and network since its introduction. It has also taken care of the network's quality while conserving time and money.
The automation technologies make full use of brand recognition and outreach, as well as the development of a devoted lead base. A good automation solution may also help you increase the quality and reach of your content.
· Compound Connection Development
This is a highly successful method that can be easily applied with automation solutions that allow you to establish an upper limit for new connection requests each day based on LinkedIn's guidelines.
Set the tool to visit the required number of profiles every day. Consequently, some of these contacts will examine your profile, allowing you to optimize your LinkedIn profile for new connections.
Marketing Teams Can Use LinkedIn Automation
Core marketers perceive LinkedIn to be one of the most powerful social media sites. Marketers frequently utilize LinkedIn to establish a strong and long-lasting online identity. They employ automated techniques to discover appropriate accounts and turn them into clients through a direct relationship.
LinkedIn has long served as a link between customers, brands, and businesses. It is a platform that serves as both a foundation and a means of connecting with others. This is accomplished by connecting with a specific audience, spreading product and service ideas, and eventually increasing the entire network.
On the other hand, manually connecting with the target audience is a time-consuming and resource-intensive task.
This is when LinkedIn automation comes in handy. Because sales and marketing need a lot of human work, automation eliminates it. It also saves time and money by ensuring a smooth and quick operation.
Conclusion
Appropriate automation technology is essential since it saves you both time and money. These tools may help you enhance your results quickly, providing you an advantage over your competition while also expanding your network and business.
LinkedIn automation offers world-class tools for developing master plans for your company. It enables you and your company to reach new heights in the shortest amount of time.