We have a huge collection of the weirdest pieces of furniture. Let's take a look at these weird designs…
#1 A 2, 4 Meter (7,8 Feet) Carved Giraffe

#2 Rocking Chair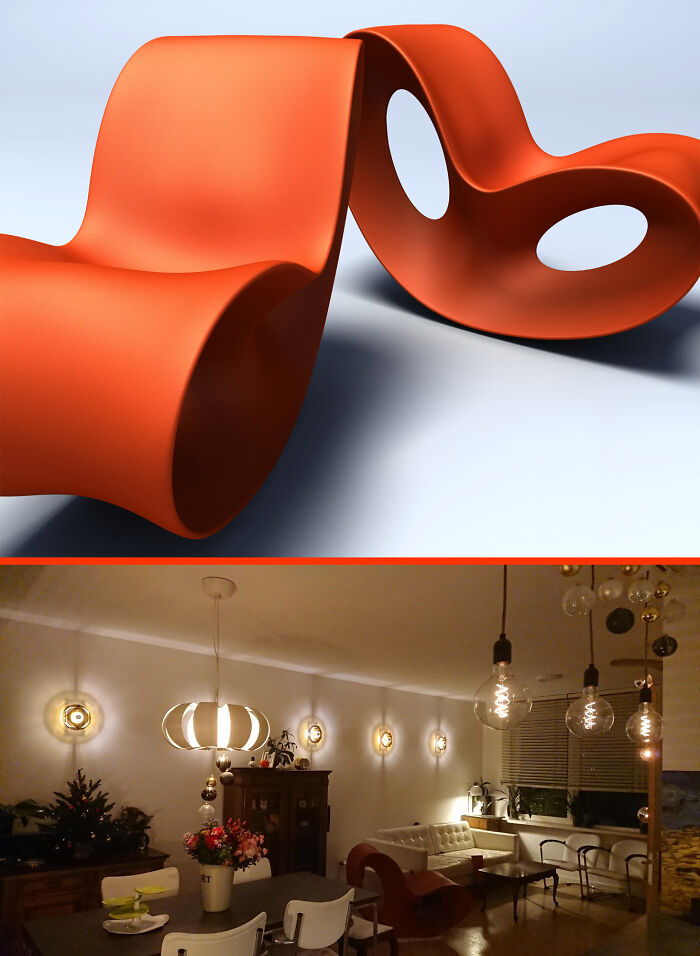 #3 This Giant Sea Slug Plush, He Hasn't Arrived Yet But I Got Him Instead Of A Beanbag He's 120 Cm All Round 😂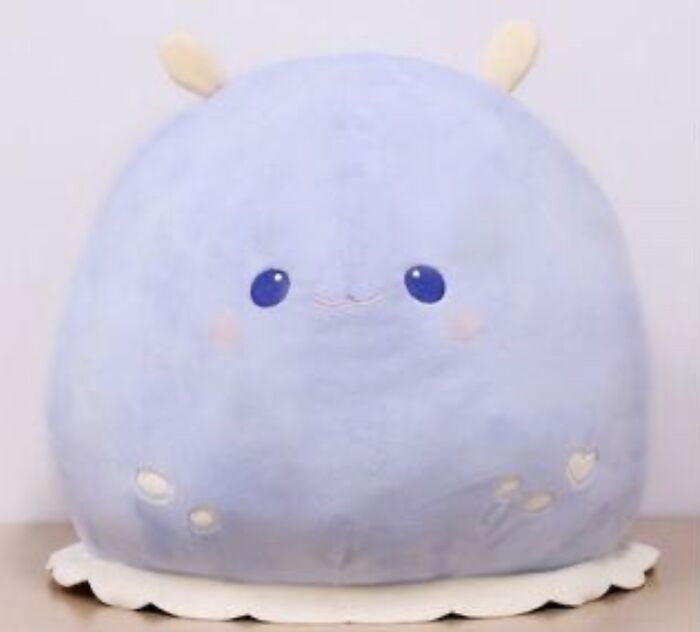 #4 My Beautiful "Not-Destroyed" Book Bench I Made From Left Over And Recycle Bits And Pieces Of Other Projects.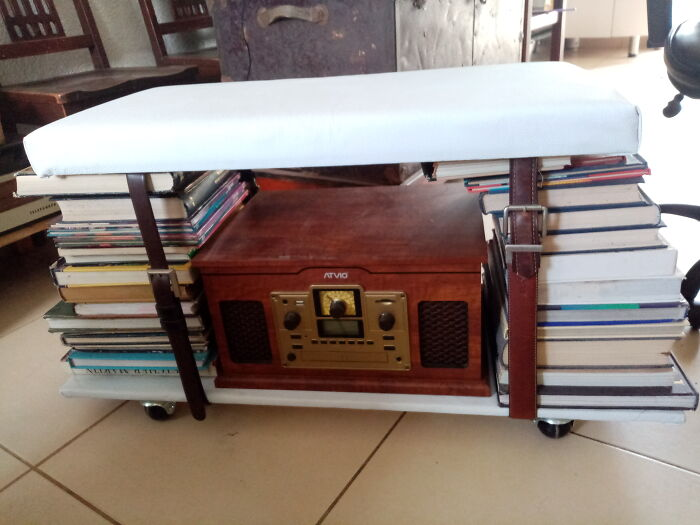 #5 Wooden Bud. It's Really Heavy.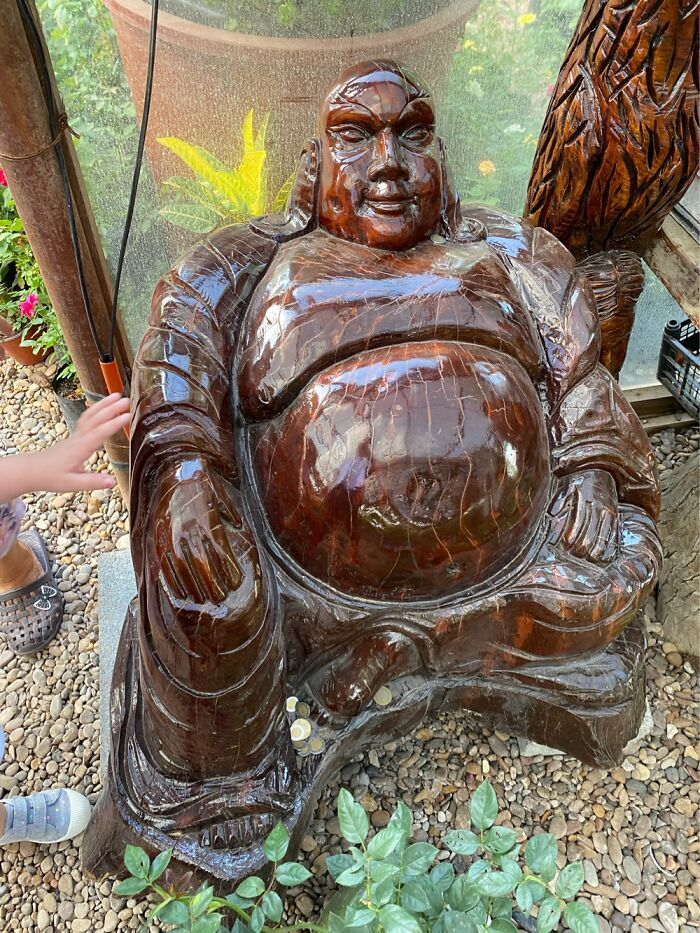 #6 The Doom + Streaming Service, Circa 1885.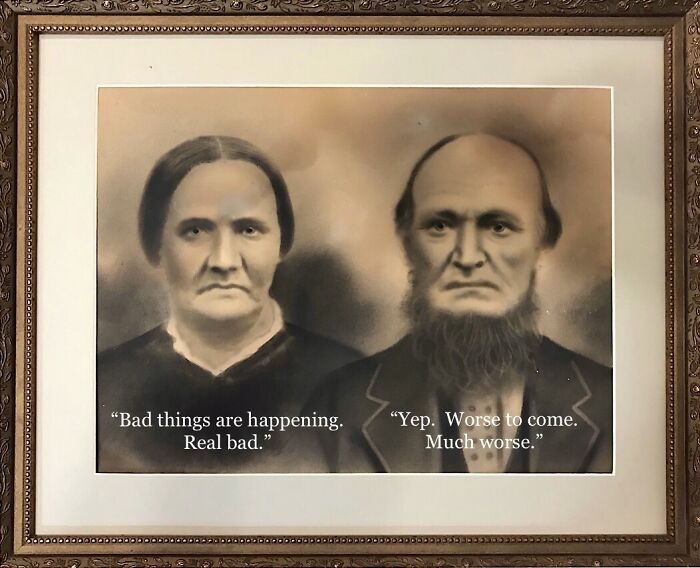 #7 "Ugly" Bust My Daughter Made.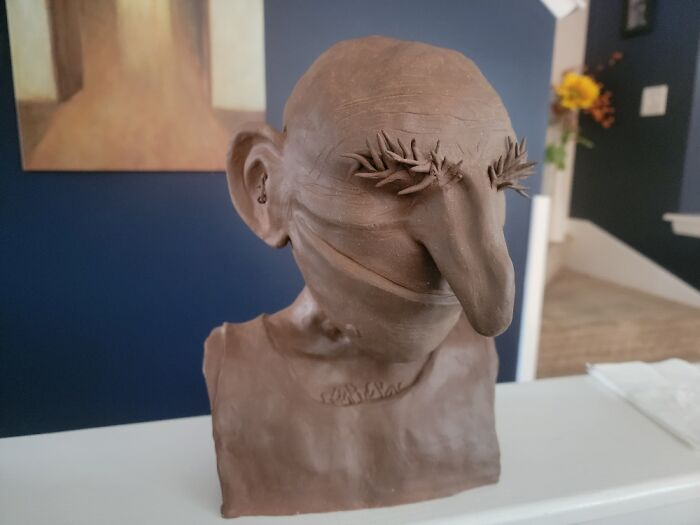 #8 This Statue I Found On The Street, That Scares My Cat.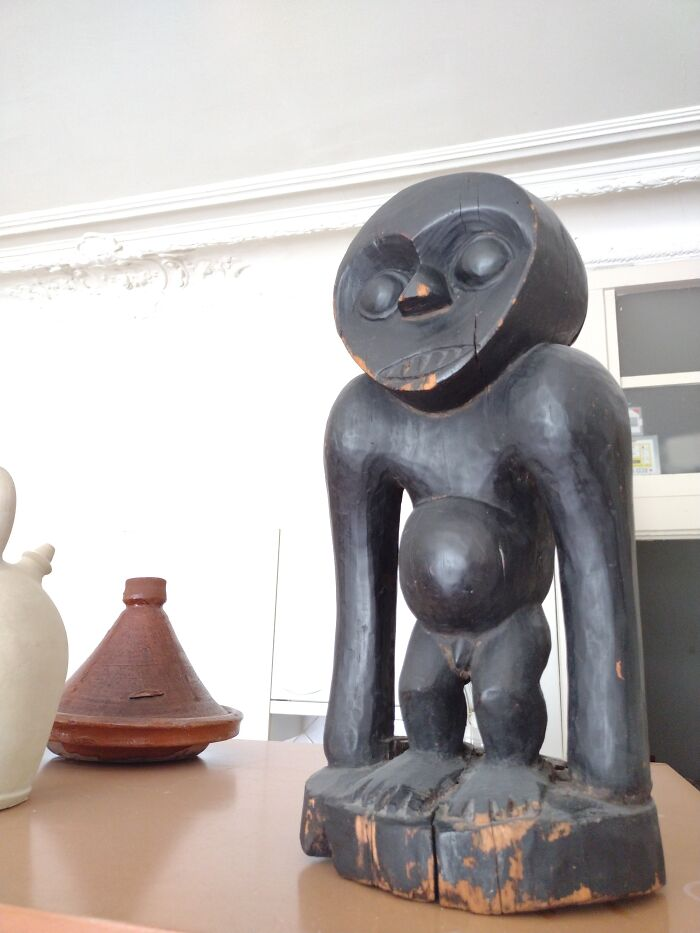 #9 Kitchen Island Counter Top From An Old Door With Trim On The Outside Edges. Photo Pre-Install.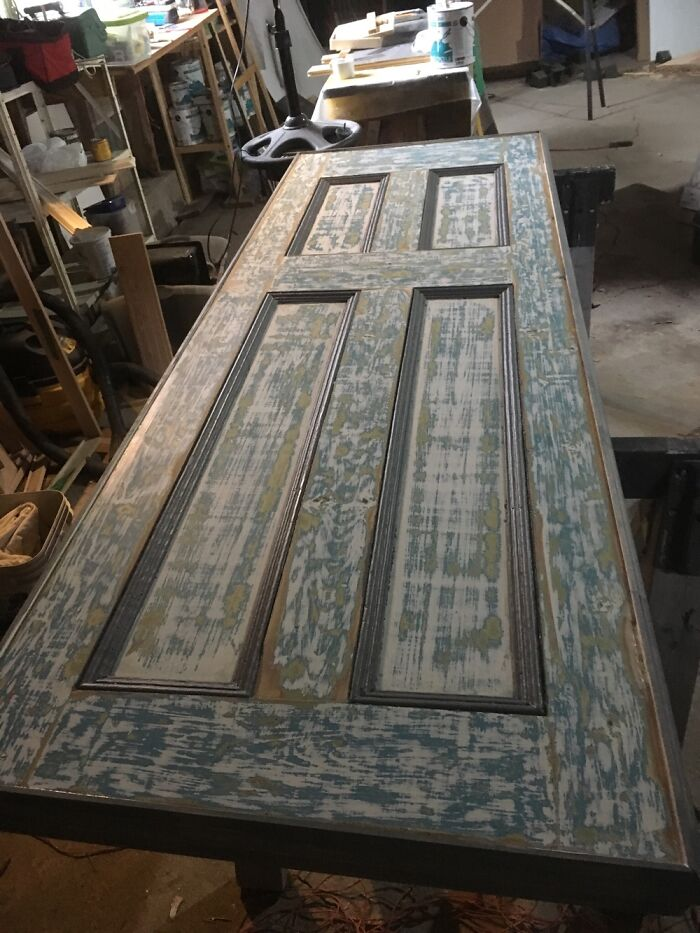 #10 This Weird Bookworm Gnome My Family Has.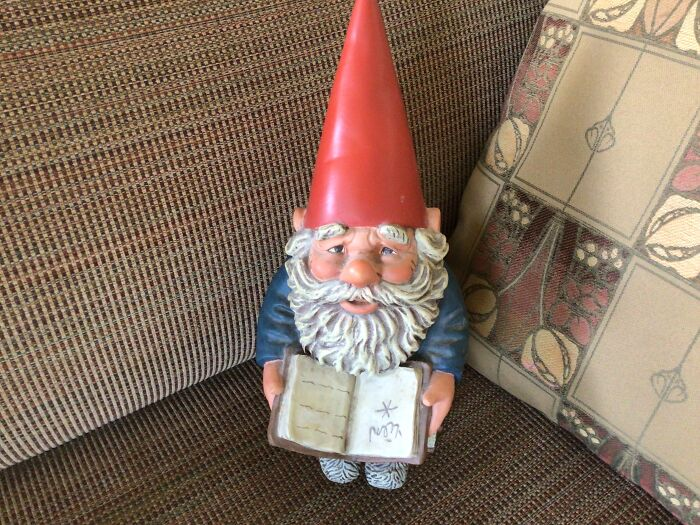 #11 This Majestic Carving Of A graceful Leopard, What I Bought In Namibia.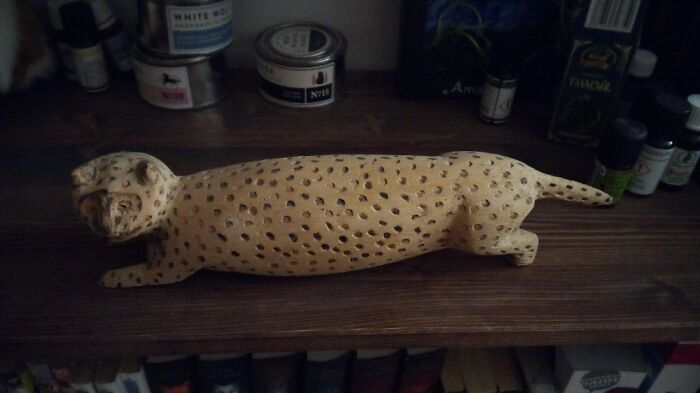 #12 Not Weird, Just Love This Painting. Found It At A Flea Market In Ca.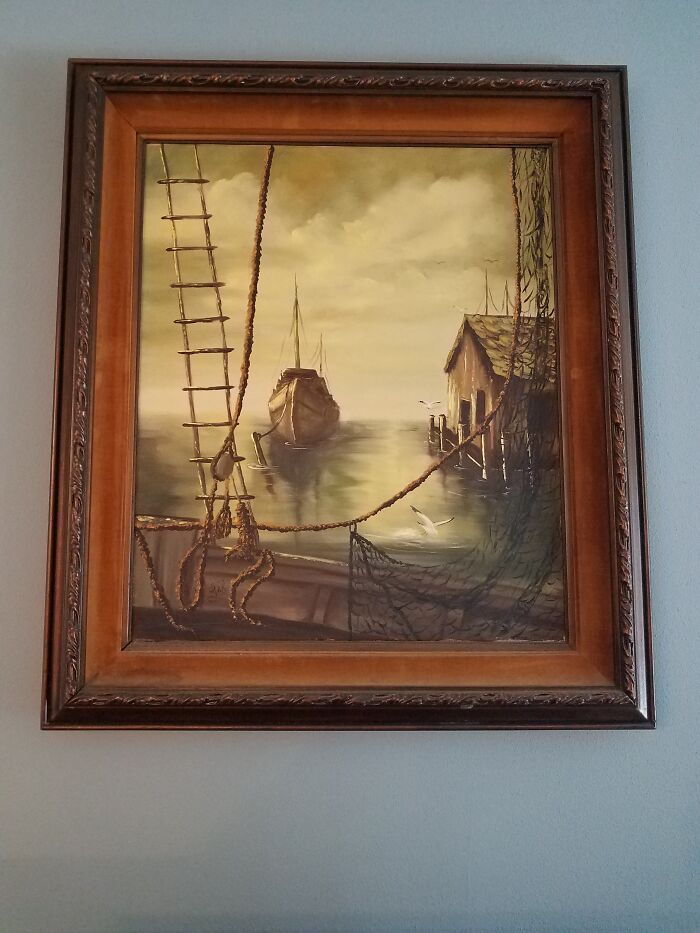 #13 look At The Ceiling, Yep It's A Real Propeller…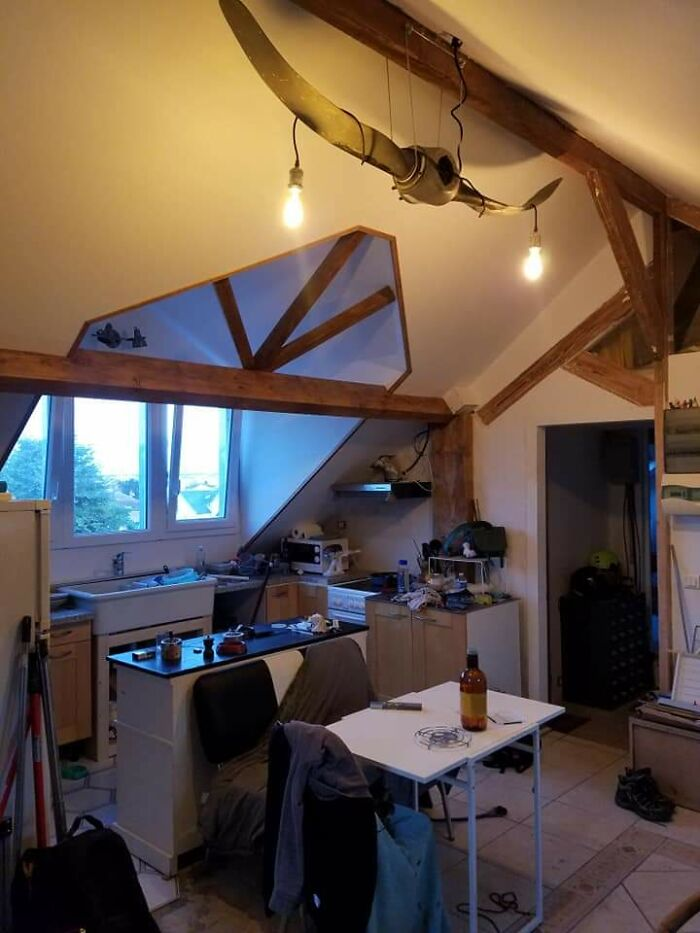 #14 Found This Gem At IKEA And Decided To Buy It Because Why Not?
FleaFlea
#15 This Take On The Scream Called The Meep 😄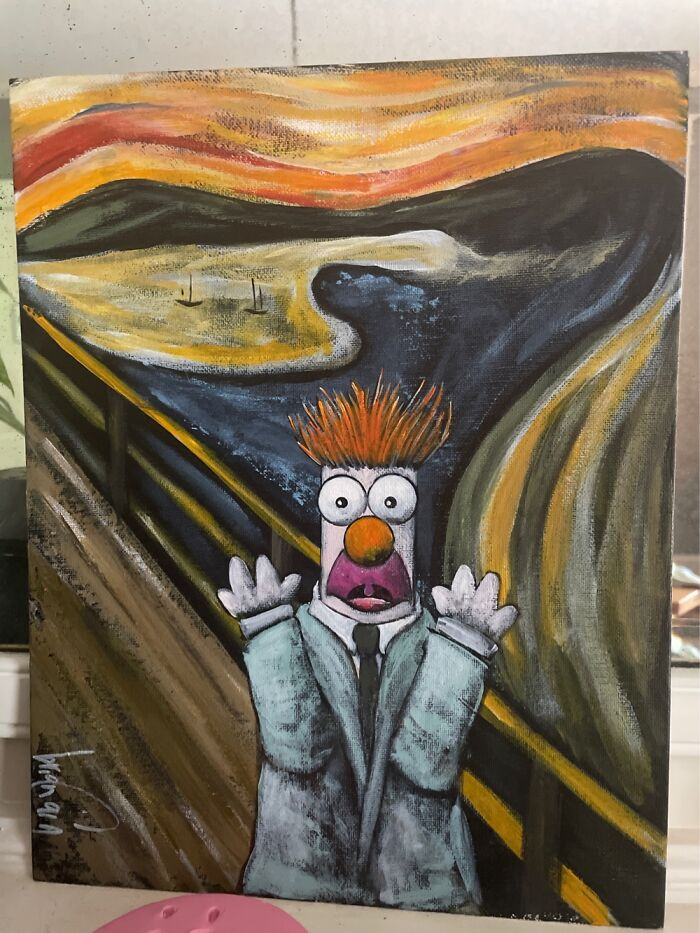 #16 One Of My Mums Weirdest Works…