Well, we all have some weird habits that reflect our different personalities. For some people, these kinds of habits seem weird but for that person, these habits are love, they like to do it all the time. Some weird habits are like addictions, especially some eating habits.
And just like a normal human being, our beloved celebrities also could have some weird eating habits. Which they love to do. All we can say might be the difference in the tastebud of every person out there.
If you are wondering who celebrities have such weird habits then this article covers it all for you. Let's start exploring the tastebud differences of our favorite celebs
Ed Sheeran's extreme love for ketchup: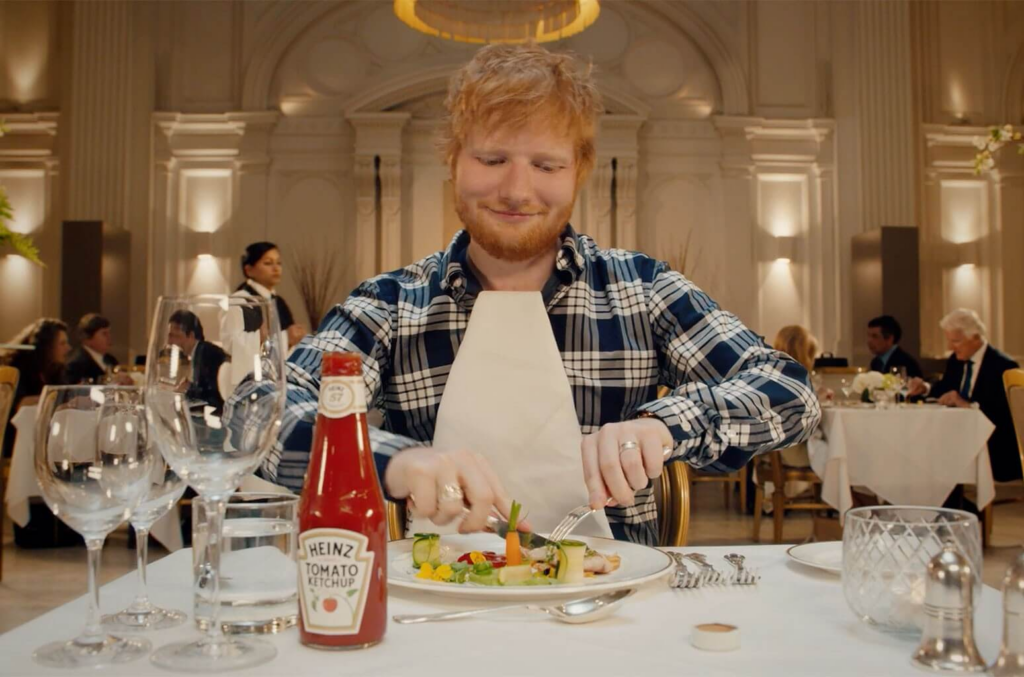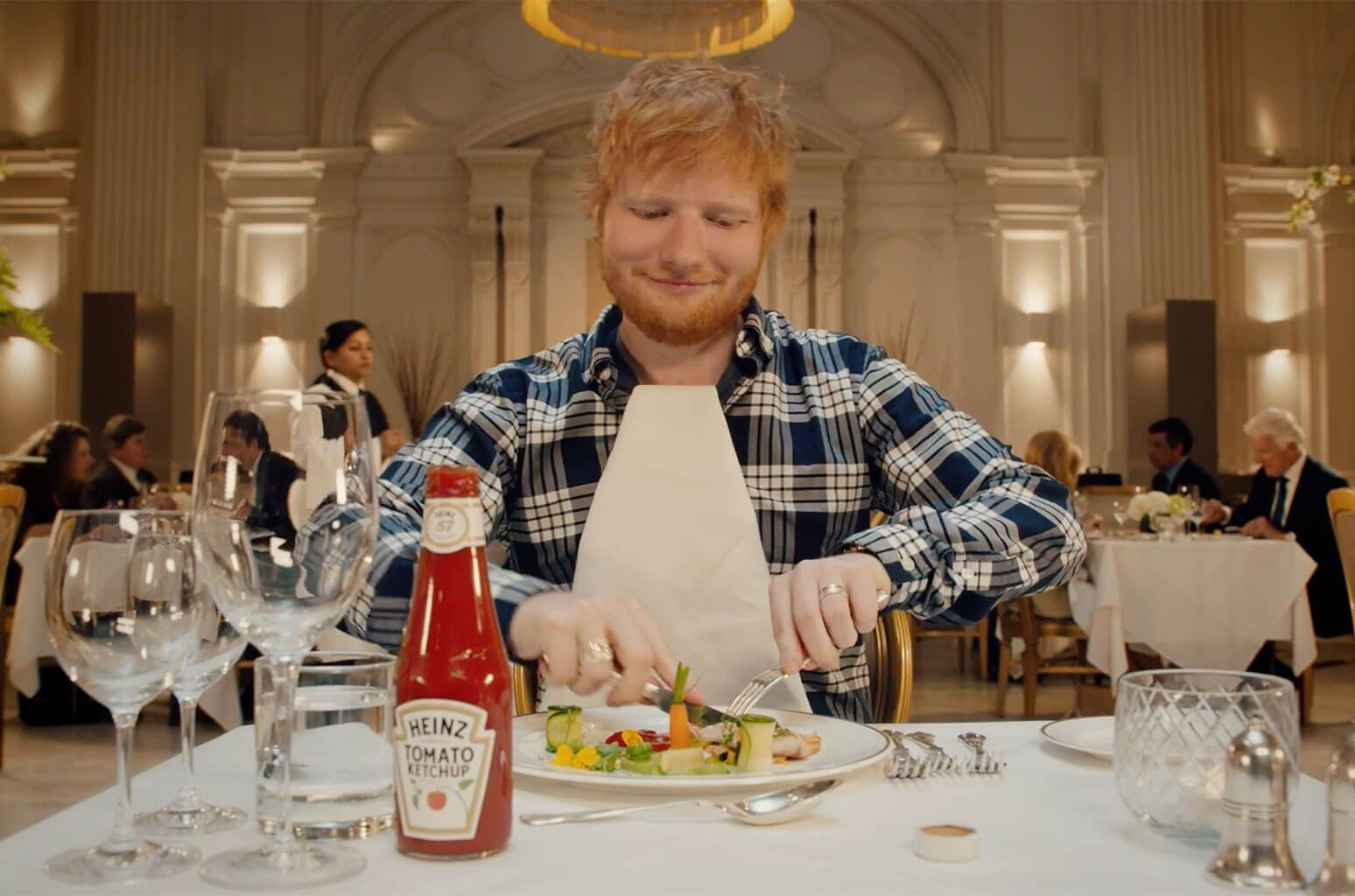 There is no doubt that simple ketchup which is a condiment present on every plate makes the taste double of the snack. But could you ever think that normal ketchup can also become a mania for someone? that he even can tattoo it on his body?
Yes, you got it right, we are talking about no other than our beloved singer and songwriter Ed-Sheeran who is adored by everyone due to his captivating lyrics and voice. He is a long-time fan of Heinz ketchup that he takes no meal without it and also tattooed the brand's name on his bicep.
Also, Heinz made him advertised for the brand.
Selena Gomez Dips Her Popcorn In Pickle Juice: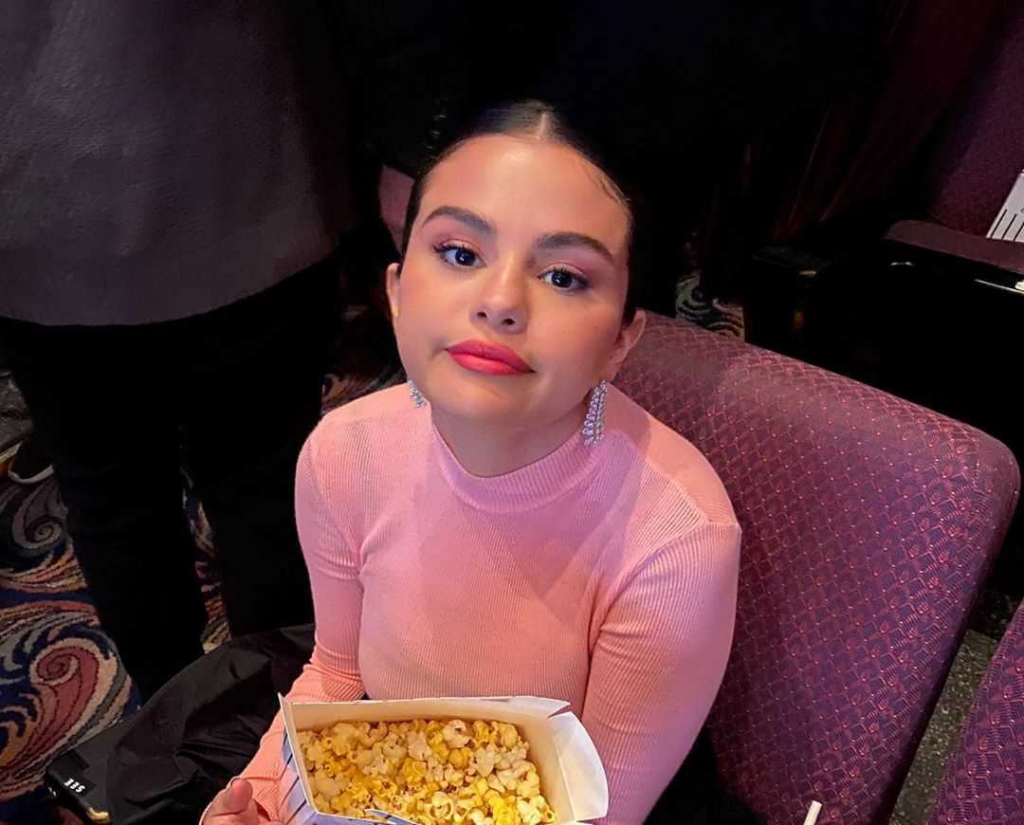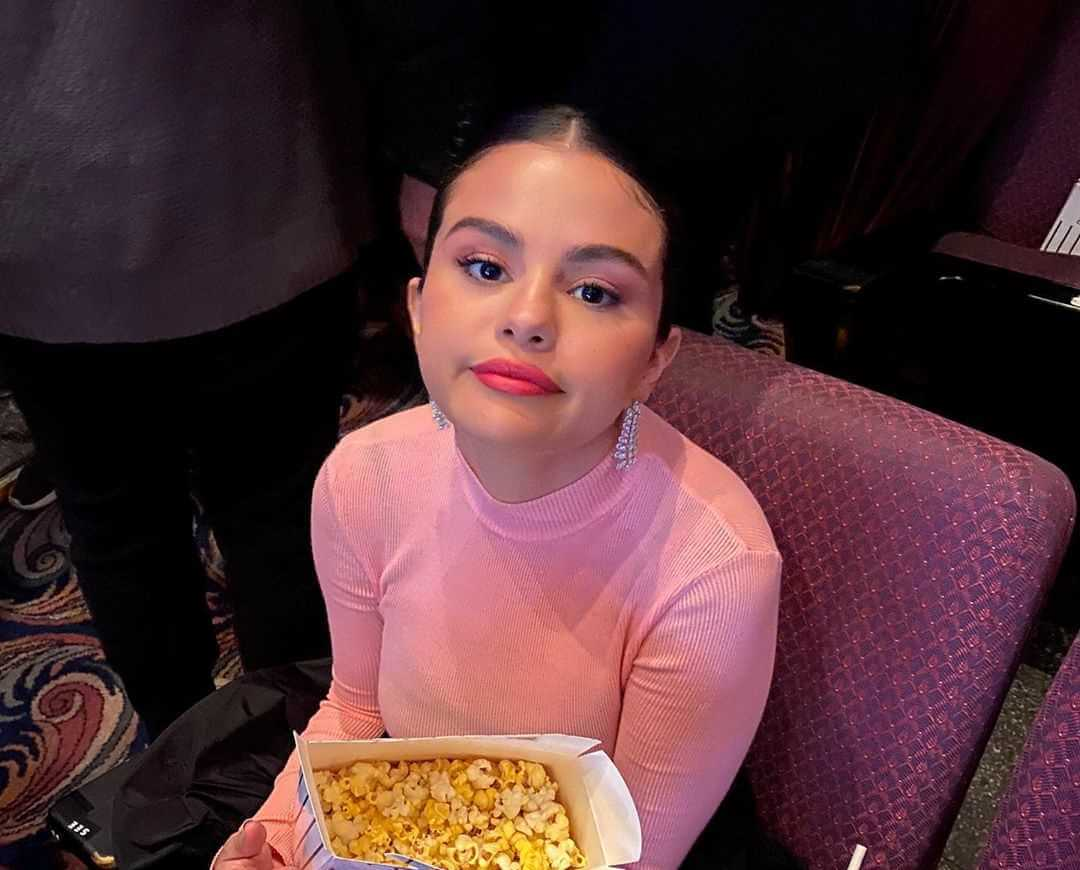 The gorgeous, the inspiration of many people, Selena Gomez, innovated a unique yet amazing way to add more taste to a movie snack's popcorn. Selena Gomez eats popcorn in a special way. She called it Version of taxes popcorn since her hometown is taxes.
In an episode of the late-night with Jimmy Fallon show, Selena Gomez shared her self innovative recipe for her Taxes-style popcorn. She said, in a bag of unsalted popcorn, add salt and tabasco, then mizzle with pickle juice, shake it until it is well mixed. And here you go with amazing taxes-style popcorn, which is ready to add more fun to your movie night.
4. Beyonce Dips Bananas In Ketchup; strange pregnancy cravings: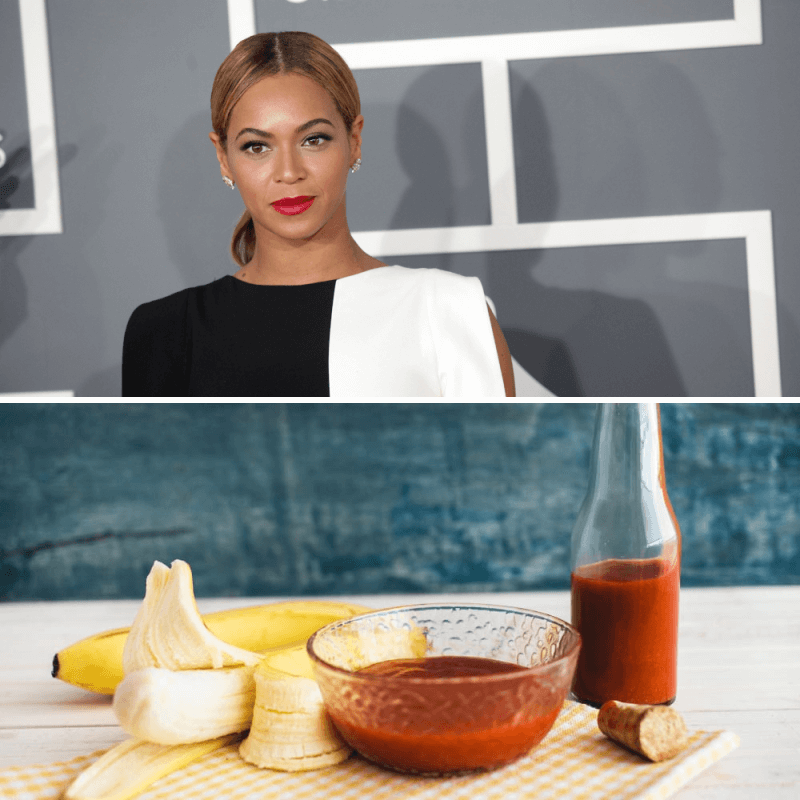 Ketchup is known for its best combination with delicious snacks to make their tastes two times more delicious than it already is. But have you ever thought of trying it with a banana? Well, it sounds strange but our stunning Beyoncé Giselle Knowles-Carter which is one of the best selling girl group of all times.
Once she revealed that during pregnancy she craves to dip bananas in ketchup. Seems like, she like this combo very much that she had been doing it to satisfy her pregnancy cravings.
4. Taylor Swift Only Drinks Lavender Lemonade: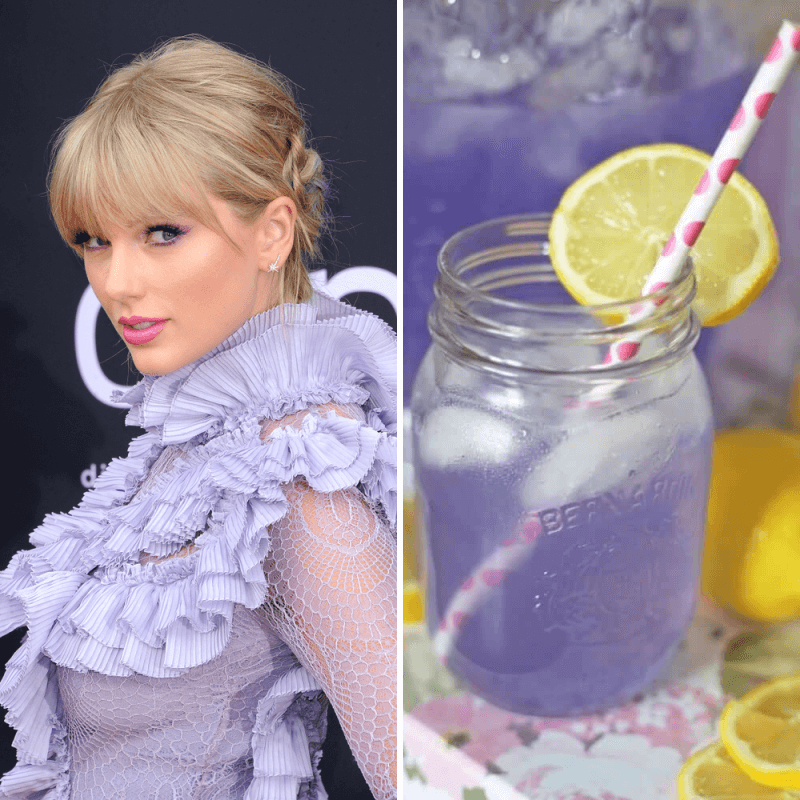 One of the famous of all times Taylor swift who rules the heart of many with her amazing voice, and also for her ethereal beauty. She is one of the best-selling music artists all of the time with sales of over 200 million records worldwide.
No wonder, why she is so captivating and still in shape just like before. Her best all-times refreshment is Lavender honey lemonade. She always drinks this lavender honey lemonade along with a sandwich.
It seems like she loves this pair very much. Swift adored this drink very much, that she mostly preferred to drink this amazing lavender lemonade during her day as her refreshment.
5. John legend's wild love for roasted chicken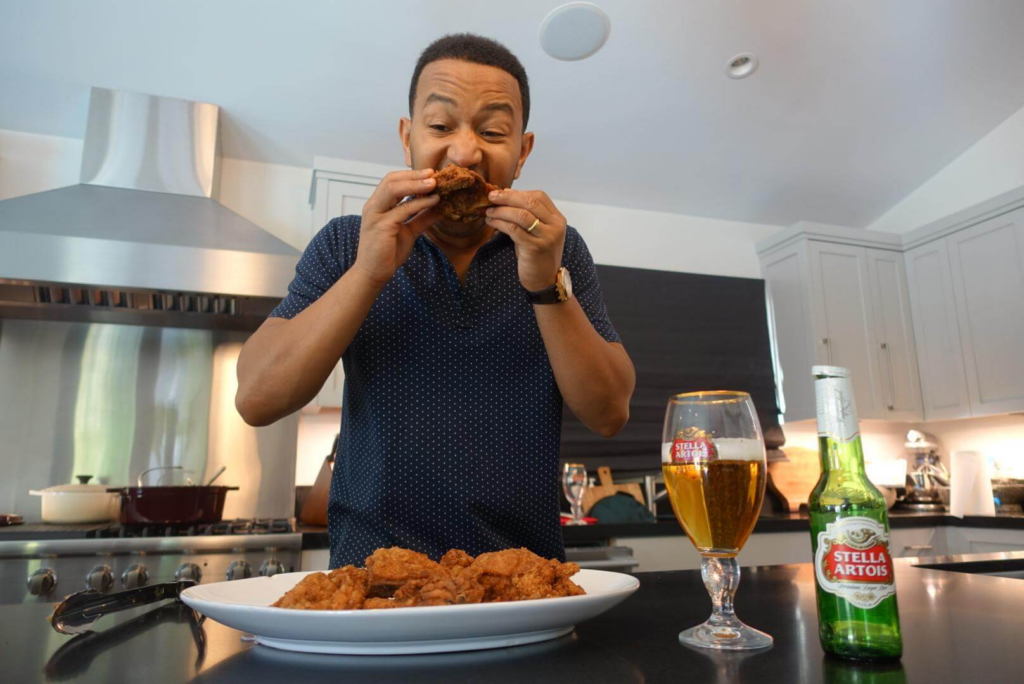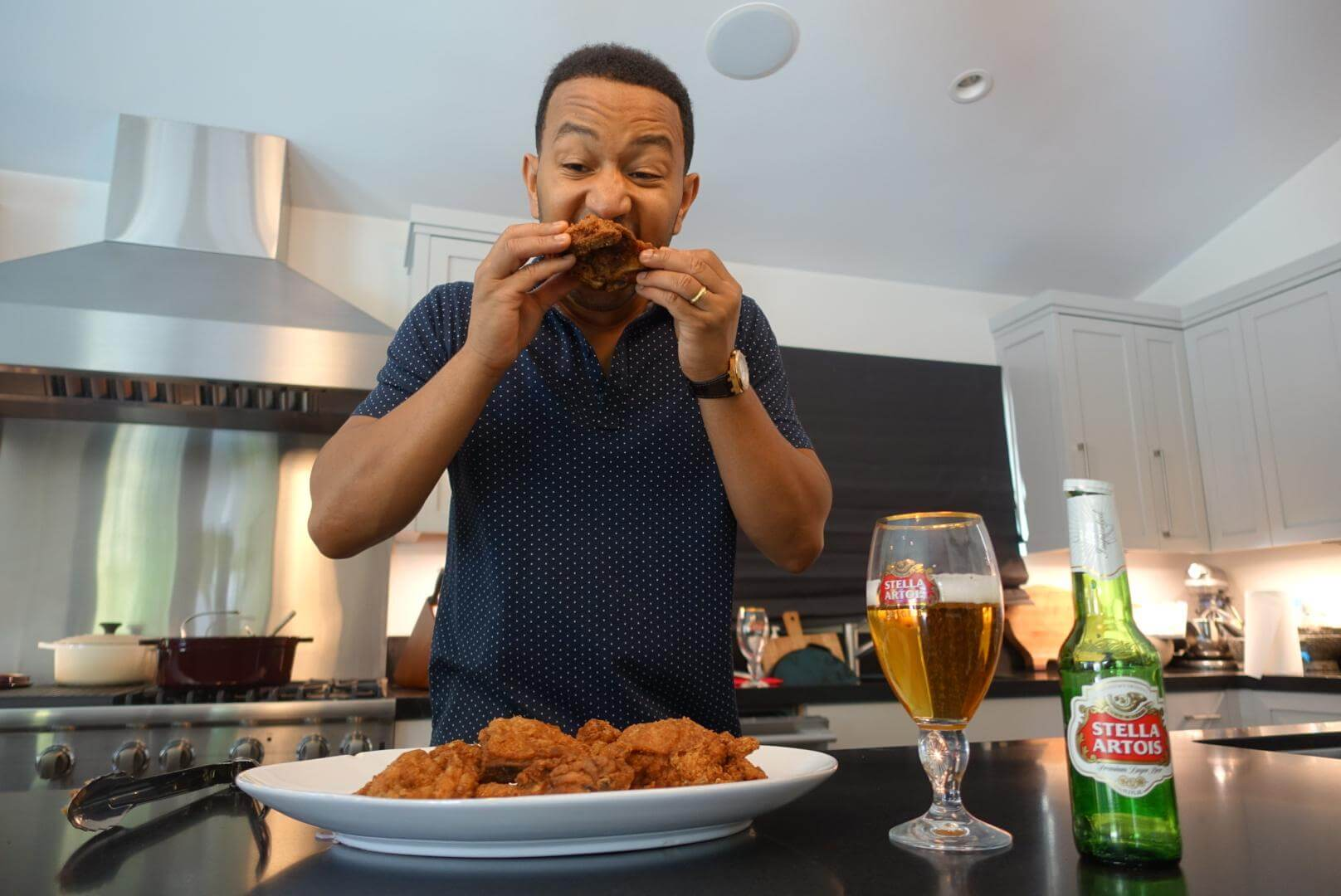 John legend love for roast chicken is that much that it becomes a habit or we can also say a lucky charm that it becomes its usual pre-show meal.
He himself shared this habit of himself as an addiction that he eats the same meal every time. Normally, half an hour before he got onstage he usually has a roasted chicken and steamed vegetables usually broccoli.
Well, his roast chicken meal sounds like a whole healthy package of a meal and everyone would love it for sure.
6. Blake lively also shared her weird pregnancy craving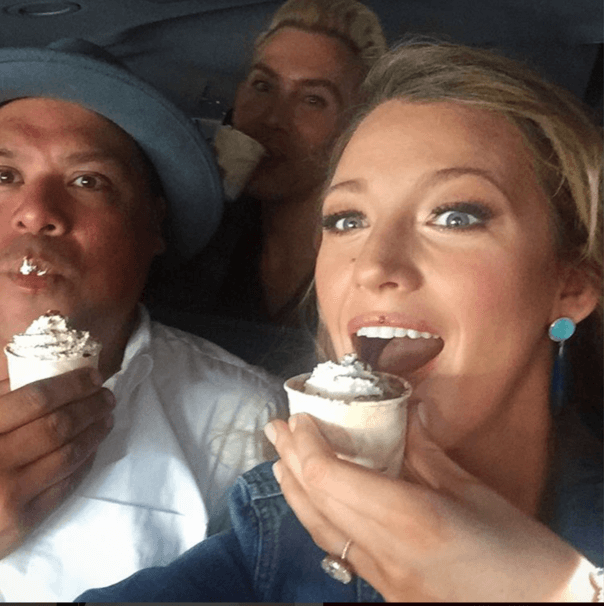 Well, it is normal to have pregnancy cravings at any time during that period. It also can be weird. But never wondered it can be that weird.
Like other female celebrities, the fabulous Blake lively also shared her pregnancy craving. It said that she used to send her husband at midnight because she had been craving something for organic, hand-churned, pumpkin-flavored ice cream and small-batch pickles.
Well for us it sounds strange but it can be delicious for a pregnant woman.
In an interview, She said that it's a great way to get what you want all the time like you want chocolate, ice cream at midnight, as you are craving this because you are pregnant.
7. Jessica Biel; love to having breakfast in the shower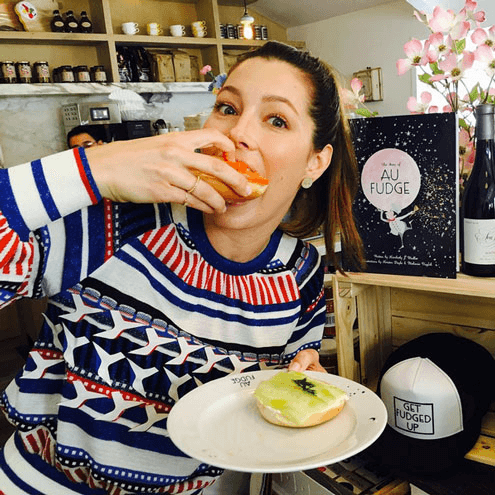 That does not matter, that a mother is an ordinary woman or a famous celebrity. Motherhood changed the life of both an ordinary girl or a celebrity. Just like that the 34-year-old actress Jessica Biel also admitted how her life has changed after being a mother. In her one of the Instagram post, Where she confessed to having breakfast in the shower might be because that's the only time she is free to have it. Well, we hat off to all the moms out there.
8. Kourtney Kardashian shared a fun way to eat a KitKat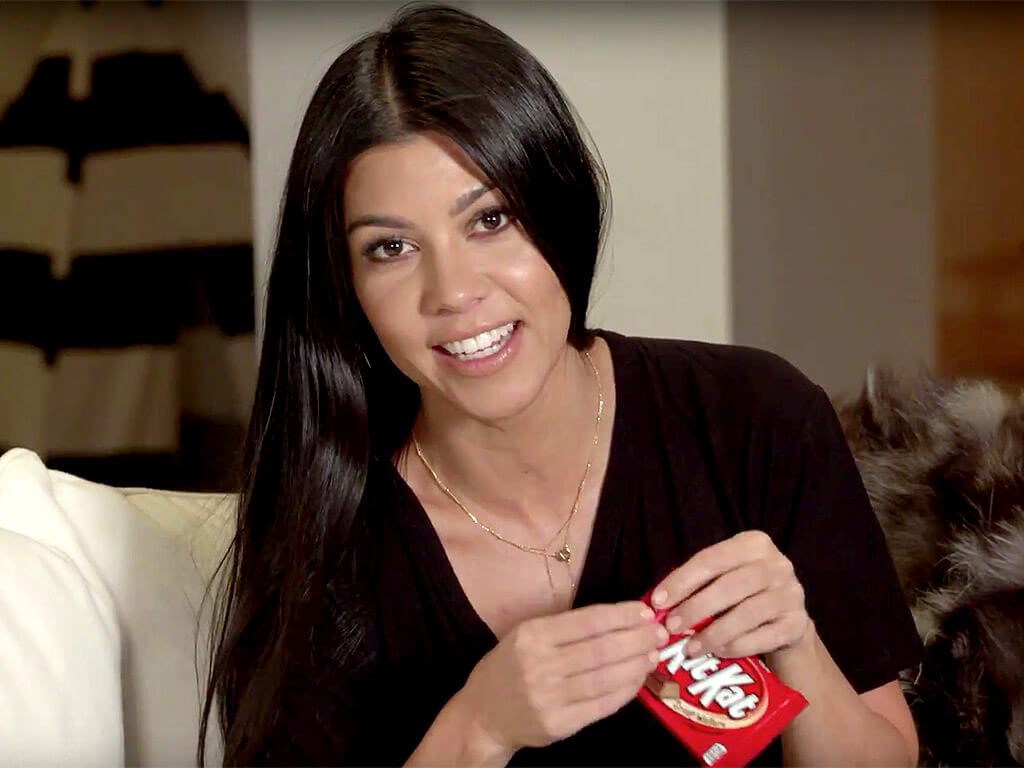 Well, don't you think the normal way to eat a bar of chocolate is to take a bite simply one after another? But Kourtney Kardashian shared a fun way to eat a KitKat. She said she learned this technique from her sister Kim.
In a youtube tutorial, she shared this 6 step technique to eat KitKat to make it tastier. She split the bars and bites both sides to fish chocolate from the edges. Then she whips off all the chocolate from the sides and the same is done for the top and bottom chocolate layer. Then she eats single wafers. In the end, she also said that this tastes so much better. Don't you think you should give it a try?
9. Queen Elizabeth and her royal breakfast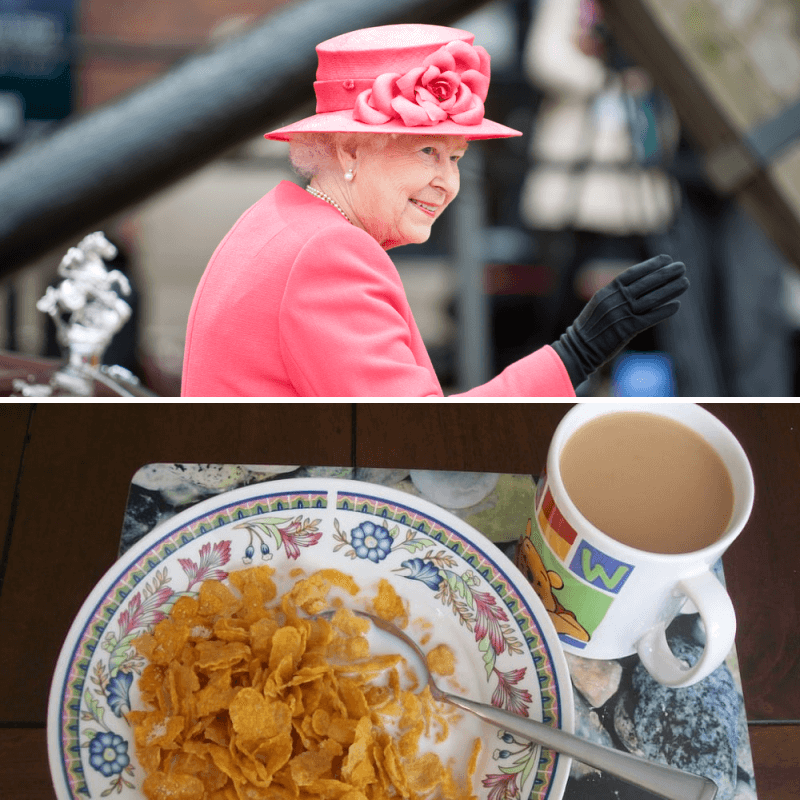 If you think about a royal queen breakfast, a fancy, delicious breakfast comes to the mind of everyone. But Queen of the United Kingdom Queen Elizabeth proves these perceptions wrong and shows that a royal queen can also enjoy a simple bowl of plain cornflakes and tea.
10. Kylie Jenner preferred to have dry cereal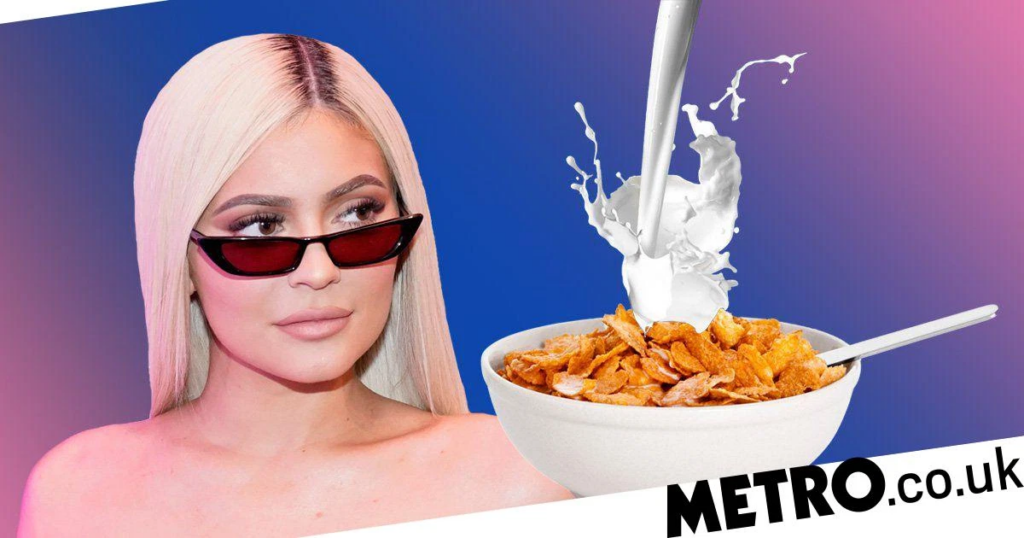 The basic way to eat cereal is to add milk to it to make it less dry and easy to swallow. But not in the case of the stunning, and the founder and owner of cosmetic company Kylie Cosmetics Kylie Jenner. She preferred to have it dry.
11. De Laurentiis like to dip her cookies in a lemonade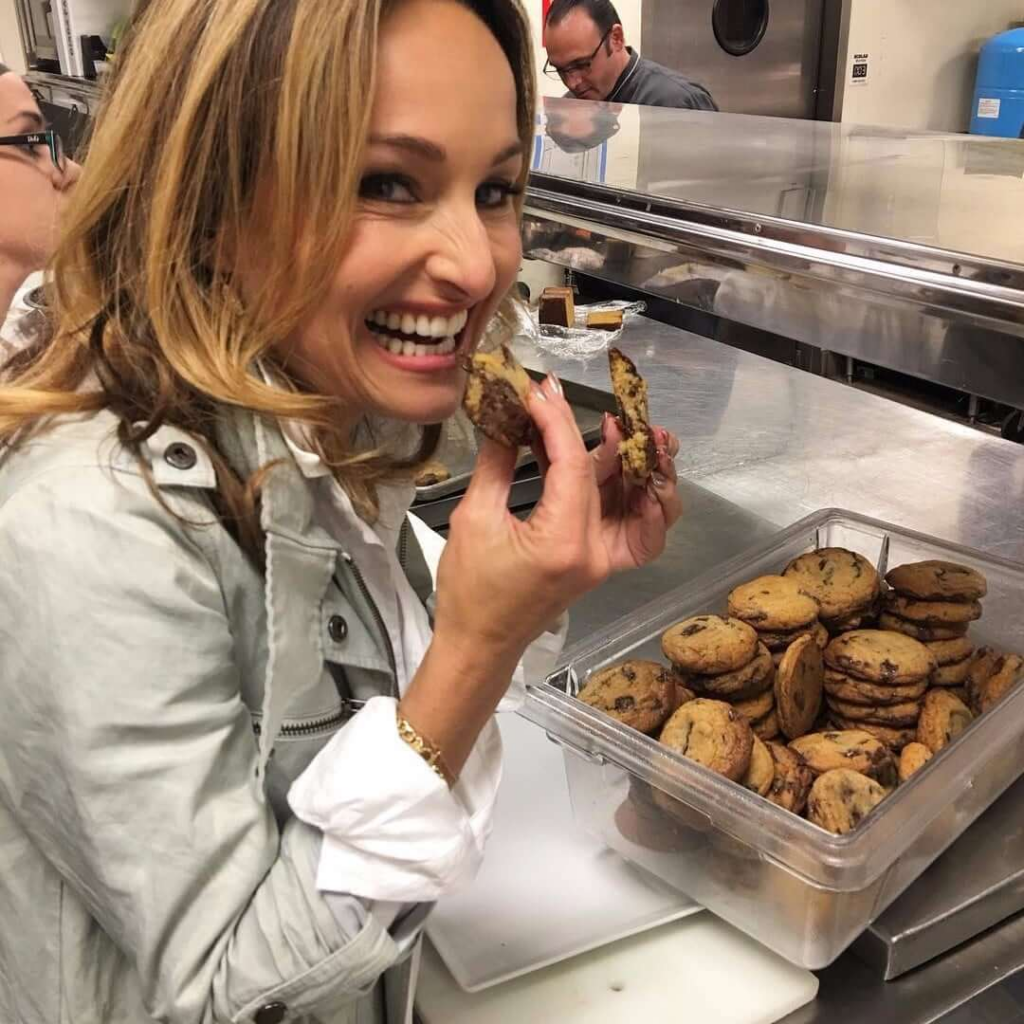 After discussing weird celebrity habits so far. There is one more by lovely De Laurentiis. She found to like to dip her cookies in a lemonade. Well seems like she likes the combination of sweet and sour.
12. Ringo Starr never had a pizza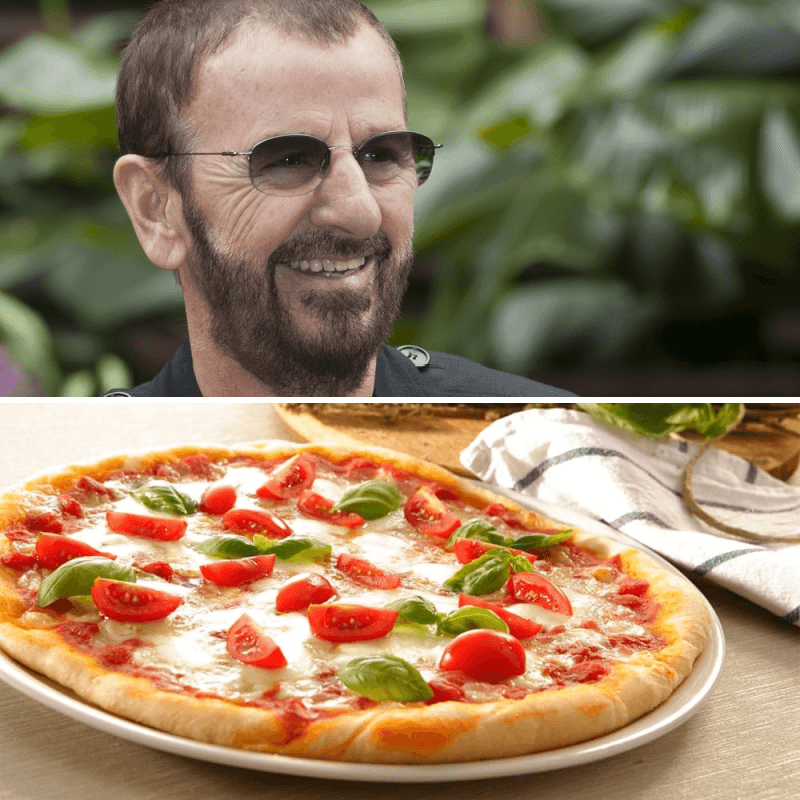 Who doesn't like yummy food like pizza? Well, there is one. He is none other than the handsome Ringo Starr. He has never eaten a pizza in his entire life because of his allergy to onion and curry and the pizza sauce contains onion in it.