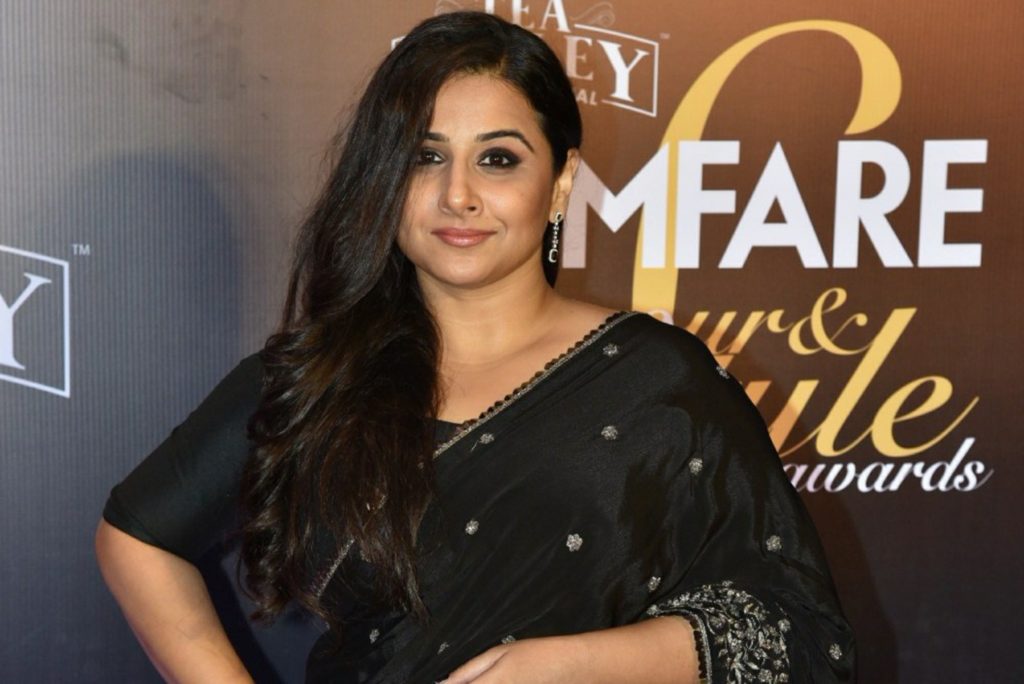 By breaking down the walls of gender roles and smashing stereotypes attached to portraying heroines, Vidya Balan came a long way in cinema. The all-time favorite 'Parineeta' actress blends sass and warmth in all the right ways on the screen. She never fails to leave you amazed by her performance.
A recipient of several awards, including a National Award, five Screen Awards, and five Filmfare Awards, the best to her collection is the Padma Shri in 2014. Vidya Balan stood out for how she wore her personality with pride and never bowed down to criticism. The absolute Indian beauty took the ups and downs in her career and personal life, all in her stride.
Vidya Balan Career
Born on the 1st of January, 1978, Vidya Balan was a New Year gift to her parents. From an early age, she dreamed of appearing on the big screen, which had her barging into music videos and commercials at the start. She was seen as a spectacled teenager in Ekta Kapoor's television show 'Hum Paanch.' Eventually, she found her way into her awaited journey in films through her debut appearance in Bhalo Theko. There was no turning back after her roles in Lage Raho and Parineeta.
However, she did have a troubled phase in which she tags the 'struggle to be someone else.' This was when Kismat Konnection and Heyy Babyy released where she tried her hand at glamorous roles. But it did not shut her down.
A series of successful movies followed, starting from her stellar performances and leading roles in Ishqiya, Paa, Bhool Bhuliya, The Dirty Picture, No One Killed Jessica and Kahaani.
Vidya Balan stood at the forefront to bring about a change in the roles offered to women over their thirties in Bollywood and emerged with success. The hero-centric industry was then seen welcoming movies with women in their leading roles with open arms ever since.
From One Controversy To Another
Vidya Balan attracted controversies for many of her roles, but nothing ever stopped her from being the strong and determined woman she was. She was rumored to have had a fling with her co-actors in her initial days in B-town. Before her movie 'The Dirty Picture' was released, there were strong objections from South Indian activists, which escalated to banners being burned down.
Silk Smitha's brother went to the extent of pressing charges on her for the inappropriate portrayal of her sister. But Vidya Balan didn't budge; she let her performance do all the talking. Her weight gain for the movie had both her fans and critics applauding at her dedication.
Vidya had also performed an item number in Urumi, which called for disapproval from the South. This was possible because the audience was accustomed to seeing a shy saree-clad Vidya on the screen. But as always, Vidya never believed in building or settling in her comfort zone. And went ahead to give her fans a delightful dance performance. 
Apart from this, she was quite often criticized for being too heavy for the screen; and appearing too old for her male co-actors. Two years after she tied the knot with Siddharth Roy Kapur. The rumors had it that their marriage was on the rocks, which Vidya denied openly. 
Not A Size Zero
The B-town had the gorgeous Vidya feeling insecure about her weight. She recently confessed in an interview about her ordeal with hormonal problems. Reportedly, there was a time that workout made her put on more weight.
The revelation that it took her a lot of time and effort to accept her body came as a shock to many of her fans. She admitted that criticisms about her heavy figure took a toll on her and left her agitated.
But nothing is impossible for the bold and beautiful Vidya Balan; she stunned her fans last year with some Instagram posts in which she appeared to have slimmed down. And yet again, she proved her rock-solid determination and dedication to the world.
Vidya Balan Net Worth
Vidya Balan is reported to have a net worth of 15 million dollars. According to reports, she earns three to Rs.6 crore per movie. She is said to have earned approximately Rs.11.13 crore solely from her film projects and Rs.12.5 crore in 2014.