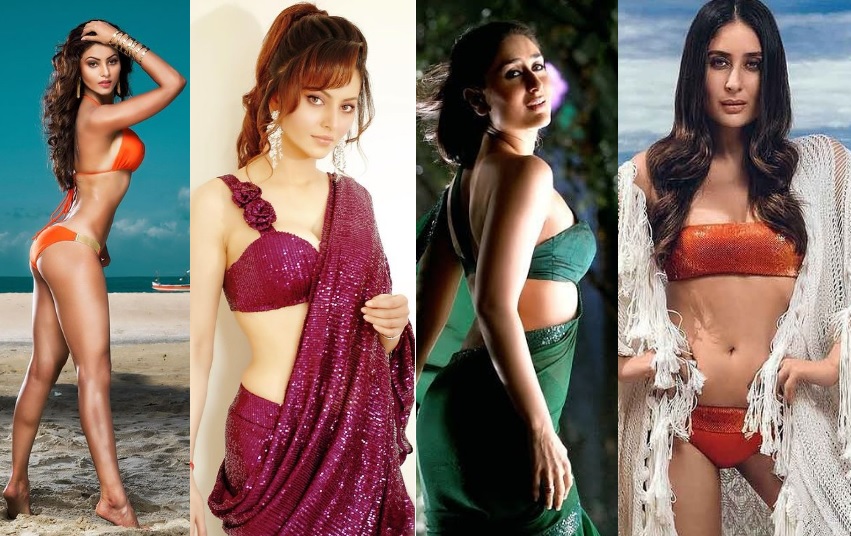 Saris and Bikinis are the most popular and sexy outfits in the Bollywood industry. They are always in trend, and everyone loves to wear them. None of the fashion icons would be complete without a sizzling bikini or a beautiful Sari. The charisma and aura created by these two outfits are enchanting and mesmerizes the audience.
Whenever an actress appears on screen in a red sari, the crowd goes wild. Fans always love their favorite diva's in an elegant sari. Fashion is an ever-changing thing. Today something is famous; tomorrow, it is in the trash. But on the other hand, there are a few pieces and items that are always popular. One of them is sarees.
From the beginning of Bollywood in 1980 to modern Bollywood, costume designers and people have always loved a good sari. It is chic and contemporary. You can wear the same sari in multiple ways, which makes it a numerous-purpose clothing item. A good sari is a must-have in the wardrobe.
Kareena Kapoor Khan; The queen of sarees
Kareen is undoubtedly the queen of Bollywood in Sarees. She is stunning and beautiful. Her curves and looks are astonishing. Though motherhood has changed Kareena completely, we cannot overrule the fact that she once ruled youth's hearts with her beauty. Her zero figure created the hype of a perfect body in the movie industry.
Along with her stylish looks and appealing features, she received various accolades and massive fame due to these attributes. If you ever need a guide on drape a sari, Kareena is the one you should look up to. She is an inspiration for everyone who is in love with sarees and bikinis. Not only does she carry a sari with etiquette and style, but she also knows how to keep up with the latest fashion trends.
Urvashi Rautela and her love for sarees:
Another famous Indian actress who rocks sarees and bikinis is Urvashi. She won the title of "Miss India" in 2015 and impressed the fans with both her intelligence and beauty. Actor Urvashi Rautela is beautiful! During her journey, she has always been an influence and icon of fashion and style in the limelight. Her fashion choices have still left us in awe, and now and then, she has created new trends in the market.
We love the quotient style that Urvashi Rautela brings to the table. When Urvashi Rautela in a saree, expect from her nothing but a glittering, magnificent, and magnetic appeal. When her royal and expensive saree made it to news from her cousin's wedding, it was only the start of her affair with this Indian ethnic wear.
She's wearing a shimmering black saree with a barely-there blouse. She keeps her makeup and only looks effortless with a pair of small jhumkas to accompany her for the Diwali bash glitterati. We look forward to seeing more exquisite looks from the divas in the future.