Emoji Meaning:
The national flag of the United Kingdom emoji depicts numerous symmetrical elements. A thick red cross in the center with a thin white border. There are thin intersecting red lines with white edges behind this cross. And these lines divide the blue background into eight triangular sections. This UK flag is also referred to as Union Jack or Union Flag.
NOTE: In 2015, the United Kingdom UK flag emoji was added to Emoji 1.0.
How to copy-paste the England Flag emoji?
If you want to copy any emoticon within a second, you must visit our website heatfeed.com. Our website offers you to copy and paste more than 10,000 emojis. Follow the given instructions to copy any emoticon.
Go to chrome, and type www.heatfeed.com.
Type or paste the emoji name you want to copy and click on the search option.
Now click on the "Copy Emoji" icon. And it'll immediately copy on your device.
It's time to paste it on any platform according to your desire.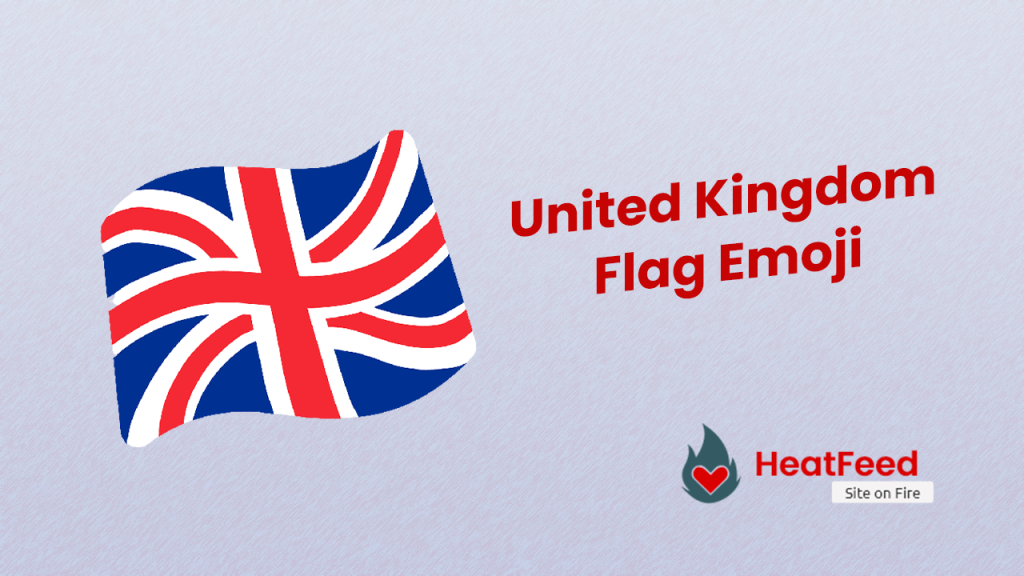 Similar Emojis:
A list of flag emojis to the 🇬🇧 England Flag Emoji consist of 🇮🇲 flag: the Isle of Man, 🇿🇦 flag: South Africa, 🇹🇭 flag: Thailand, 🇿🇦 flag: South Africa, 🇧🇿 flag: Belize, 🇬🇪 flag: Georgia, 🇨🇦 flag: Canada, 🇮🇲 flag: the Isle of Man, 🏳️‍🌈rainbow flag, 🇫🇷 flag: France, 🇧🇹 flag: Bhutan, 🇮🇪 flag: Ireland, 🇵🇰 Pakistan Flag emoji, 🇦🇸 flag: American Samoa, 🏳️white flag, 🇯🇪 flag: Jersey, 🇱🇮 flag: Liechtenstein, 🎌crossed flags, and 🇫🇮 flag: Finland.
Also Known As
🇬🇧 UK Flag
🇬🇧 Union Flag
🇬🇧 Union Jack
Apple Name
🇬🇧 Flag of the United Kingdom
Apple

Apple

iOS 15.4

iOS 8.3
iOS 6.0
iOS 5.1
iOS 4.0
iPhone OS 2.2
Google

Google

Android 12L

Android 8.0

Android 7.0

Android 5.0
Samsung

Samsung

One UI 4.0 January 2022

Experience 9.0

TouchWiz 7.1

TouchWiz 7.0
WhatsApp

WhatsApp

2.22.8.79

2.17
Twitter

Twitter

Twemoji 14.0

Twemoji 1.0
Facebook

Facebook

14.0

3.0

2.0

1.0
Codepoints
Shortcodes
:GB: (Github, Slack)
:UK: (Github, Slack)
:flag-GB: (Slack)