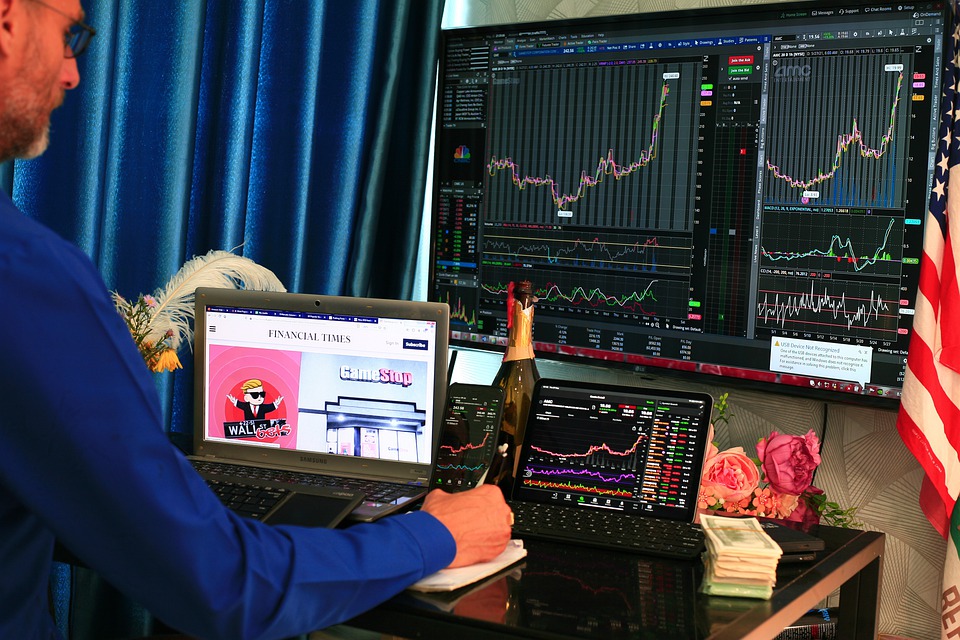 Volatility in the stock market leads many people to put their money elsewhere. However, the stock market remains a wise investment for those individuals who plan to invest their money long-term. When buying stocks, the investor may choose from a variety of stocks.
Investors today may choose to put their money in meme stocks. What is a meme stock? Why would someone choose to invest in one or more of these stocks?
What is a Meme Stock?
Investopedia defines a meme stock as a share in a company that has gained a following through social media networks. An online community highlights the benefits of the stock using narratives, conversations, and discussion threads.
This online chatter influences the price of the stock and can lead to the stock being overvalued. In addition, the community can keep the price high for an extended time with the help of the Internet. 
Gamestop as an Example of a Meme Stock
In January 2021, the price of Gamestop shares increased dramatically. When the stock markets opened for the first time in 2021, shares of this company were trading at $17.25. By the end of the month, one share was valued at $325.
However, the stock did not retain its value. As of August 5, 2022, the value of a Gamestop share was $40.02. This followed a stock split in mid-July, which led to shares dropping by seven percent. It seems investors had moved on to a new meme stock.
AMC Entertainment Holdings
Another meme stock that gained attention was AMC Entertainment Holdings. As with Gamestop, this company's shares soared in January 2021.
While many experts believe Gamestop may not survive in the future, the same cannot be said for this company. CEO Adam Aron took the influx of cash coming from the meme stock craze and used it wisely. 
Aron sold stocks strategically to build a war chest. The total of this war chest is more than $2 billion, and the funds will be used to move the company forward. AMC is upgrading theaters and investing in new cinema leases.
The company was in trouble in 2021, but thanks to its status as a meme stock, that no longer appears to be the case. Bed Bath Beyond is another example of a company that saw an influx of cash after being promoted as a meme stock, and there are others. 
Why Meme Stocks are Popular
Meme trading is here to stay. People will continue to use social media to discuss investments and promote certain companies. People like a good David and Goliath story, which is exactly what they got with the Gamestop trading.
Small investors managed to bring down major players on Wall Street with nothing more than the Internet. The Wall Street investors took huge losses because they bet this stock would drop in value. 
Many people were entertained watching the small investors come in and do damage to the major investors. However, people need to realize that investing requires the use of real money. A person can lose a large sum of money if they choose bad investments.
While it was entertaining to watch the back-and-forth between the two groups, a person needs to take their investments seriously, as they could wipe out their investment portfolio with one bad choice. 
Meme stocks remain popular today. However, that could change in the future. Social media may find something else to focus on and leave meme traders behind. Only time will tell if that is the case.