Have a hard time coping with people and their inhumane behavior these days? Just wait till you find out about the trashiest people to exist in the world. Trashy people are everyone, many just go unnoticed while some of them succeed in getting the spotlight every now and then. Most of the time their trashy behavior makes us cry out loud 'Why God Why?' But there's nothing we can do except for watching their questionable behavior. We have to admit that after coming across any such people, we at least start to feel good about ourselves. Most of the time these folks give us a good laugh but can also prove to be disgusting leaving the whole of mankind in awe. Here are 15 of the most trashy people that you would never even believe exist in the world. 
1. A poor millionaire used to protest to loot a mall
Oh, c'mon don't be so judgy! Millionaires are also some poor little guys that need to loot goods from a mall. A month ago Jake Paul was charged with looting in the name of a protest but he allegedly denied the charge. What a trashy human being on planet Earth! 
After videos appeared to show Jake Paul stealing from a mall in Scottsdale, Arizona, on Saturday, he has been charged with criminal trespassing and unlawful assembly. After his videographer, Andrew Blue, posted footage of Mr. Paul inside the mall at the time of the looting, videos of him and his pals at Scottsdale Fashion Square mall went viral all weekend.
Looters ransacked a Sephora and a Swarovski store at the mall while Mr. Paul walked through it, and he was seen on camera in the process. Mr. Paul appears to be clutching a stolen bottle of vodka in a single clip. "Our investigation has proven that Paul was present after the protest was ruled an illegal assembly and the rioters were directed to leave the area," the Scottsdale Police Department said in a statement on Thursday.
Even though he was at the mall illegally after it closed, Paul was also caught doing so. Criminal trespass and an unlawful assembly charge have been filed against Paul as a result. Both charges are for infractions that would not warrant a jail sentence.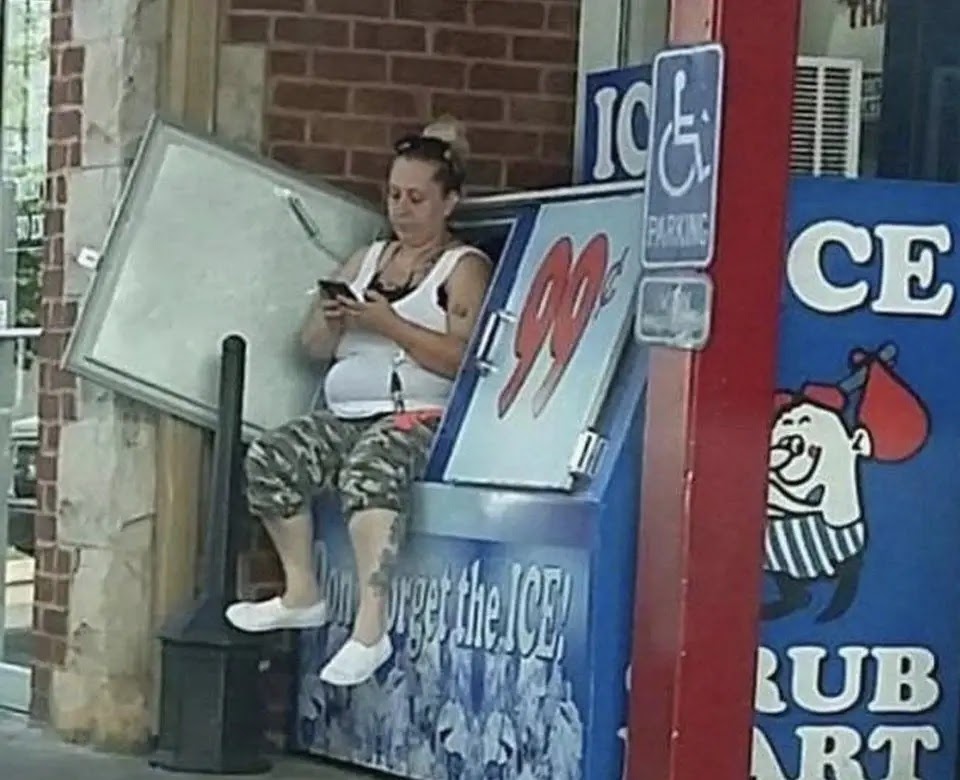 2. McBullshit
Honestly speaking, to me, the trashiest person is the one who tries to give a real hard time to employees. You don't like the place? Then just don't go there, man!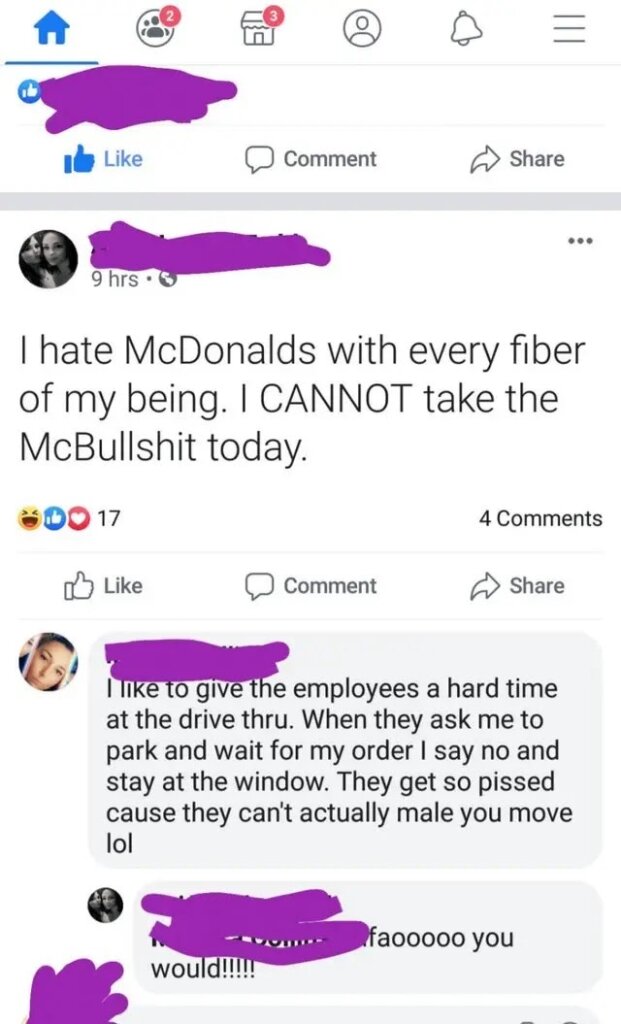 3. No comment needed!
There are some trashy people out there who can go to any extent only for cosmetic surgery even if it involves prostituting their very own daughter. Aarrgghh!
Georgina Clarke, who is 41 years old, went on Kyle Files with her daughter, who is 23 years old. When her daughter was younger, she encouraged her to dance provocatively and sleep with men for money, which she did. Georgina and Kayla both used the money to pay for their surgeries. Between them, they spent as much as £600,000 on their surgeries.
Kayla planned her first breast augmentation when she was 11. She told TV host Jeremy Kyle that her idol, reality star Katie Price, was the reason she wanted to look like her. Kayla said that she didn't like how much pressure her mother put on her when she was younger. She said that she now wanted to look less plastic. She asked, "What kind of mother lets her 18-year-old daughter dance with older men and sleep with them in exchange for plastic surgery?"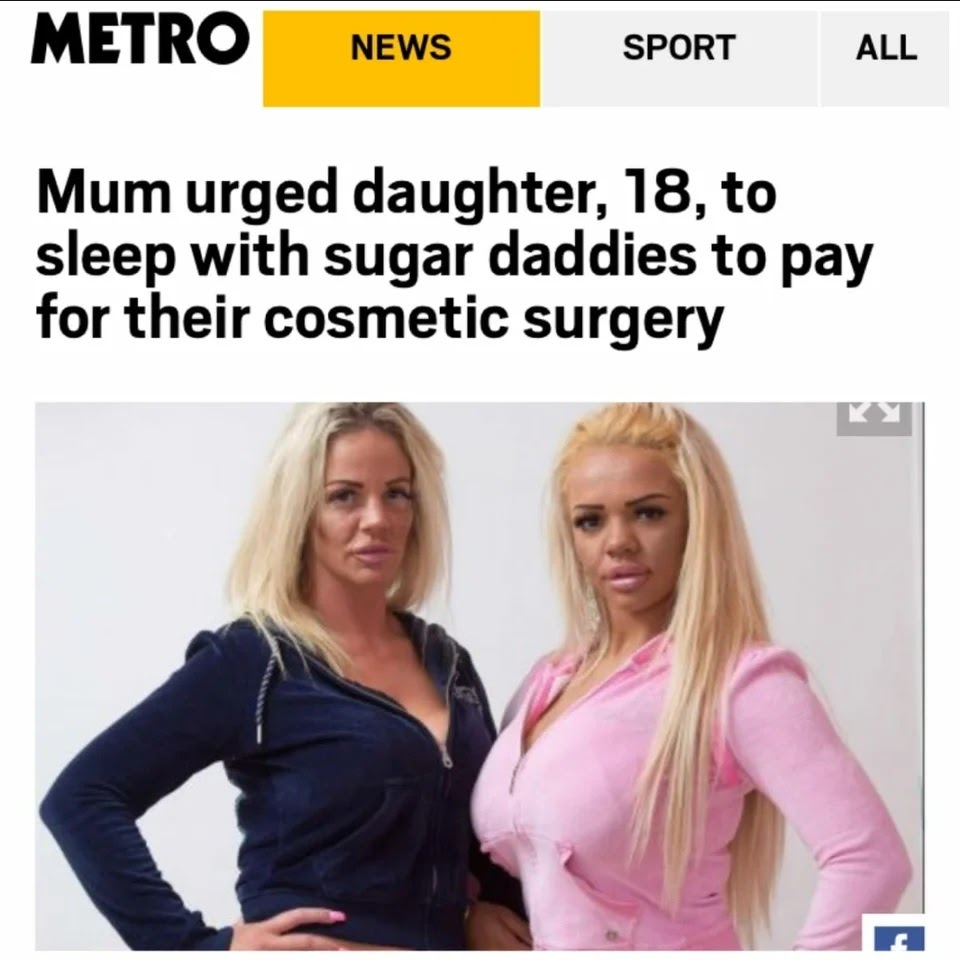 4. Get a room for God's sake
I must say! What a thriving passion to make out that can even cost a person's decency.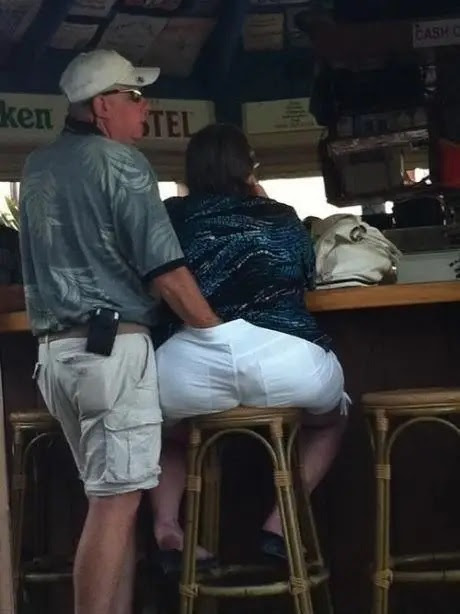 5. Wait .. What??
Are you kidding me?? This status is a cringe-worthy combination of trashy and disgusting actually gained 42 likes in real? It's a really strange world I must say!
Enzymes in it interact with mucous membranes, so it can do that. When swallowed, these enzymes can affect the mucous membranes of the digestive tract and cause indigestion and stomach pain. They also help fertilization to happen in the womb.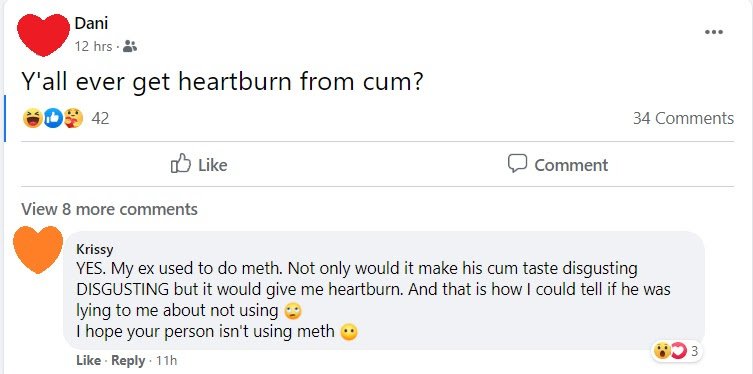 6. I say we must agree
We get to see a hell of a lot of crazy slogans in a protest but I must say this one wins the competition once and for all.
The best way to break the ice is with a funny one-liner, which always seems to work. All you have to do is pick the right place to pop them so you don't look silly. Laughing is the one thing for which no one ever needs an excuse. People today need to find time to be happy, and something as simple as putting a few words together can give them enough joy to keep doing the boring work of making ends meet.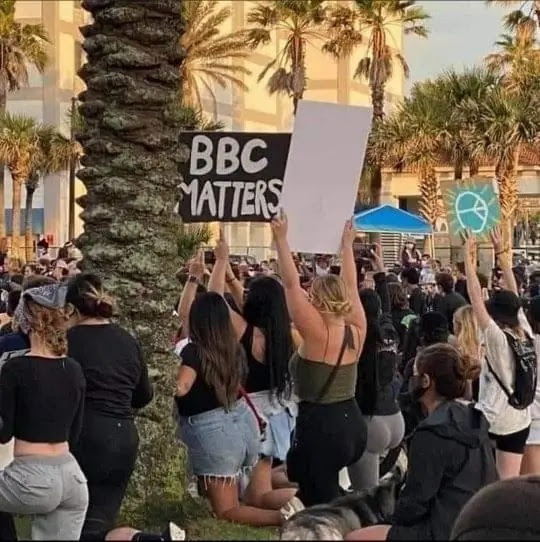 7. Cocaine themed birthday cake .. Really?
And the award for the trashiest cake in history goes to this cocaine-themed birthday cake. Who would ever want to eat this cake in the first place?
The strange icing was made to look like very detailed lines of cocaine, crushed ecstasy pills, and rolled-up bills. Later, a picture of the cake went viral on Facebook. In just 48 hours, it has been shared more than 3,000 times.
Stacey wrote next to the picture: "Ollie's birthday cake was made just for him. So glad about it." She later had to say that the decorated Victoria sponge was "just a joke" because people on the social media site didn't like it.
Some joked that the popular photos were "written all over with Jeremy Kyle," but others didn't see the humor and said it "went too far." Stacey, an office worker from King's Lynn, Norfolk, said, "It's always been a joke between us and all our friends because we watch a lot of movies and TV shows about drugs." So when I was getting a cake made and saw this idea online, it was just what I needed."
I wanted to do something that would stand out and be remembered by everyone. She also: "It came as a shock. On his birthday, we had a few friends over for drinks and brought out the cake at midnight. Stacey got the cake from a local home baker and gave it to Ollie, whose full name he doesn't want to say, on Wednesday. It was supposed to cost £35 but she didn't have to pay because the maker made a mistake with the filling and wouldn't take any money. The "powder" was made of icing sugar, and the notes were made of sugar paper.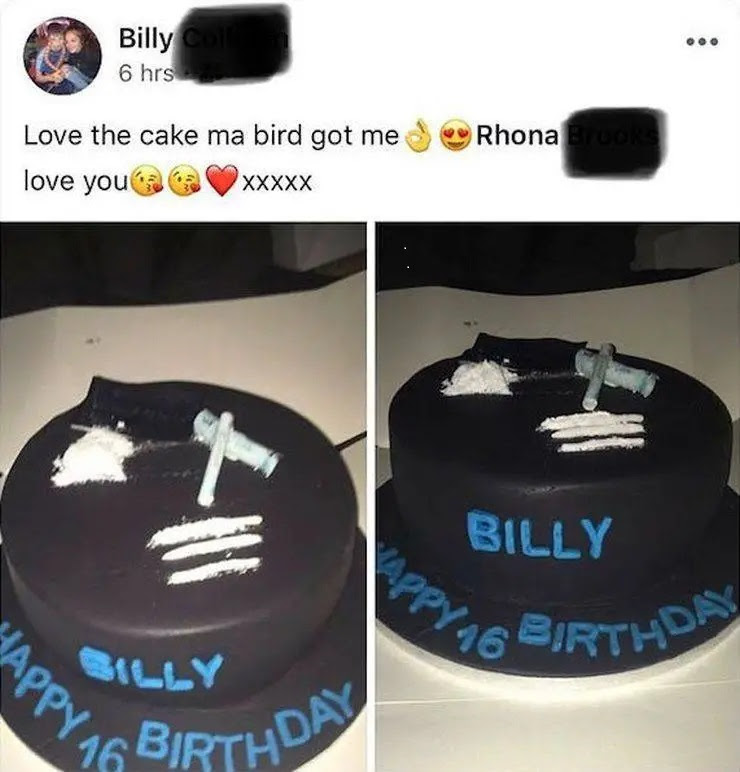 8. Condoms prohibited to be tested on the spot! Man there got to be a story!
Condoms are really necessary to control the birth of such people who forced the shop owners to put up this sign. There had to be a historic story behind the sign.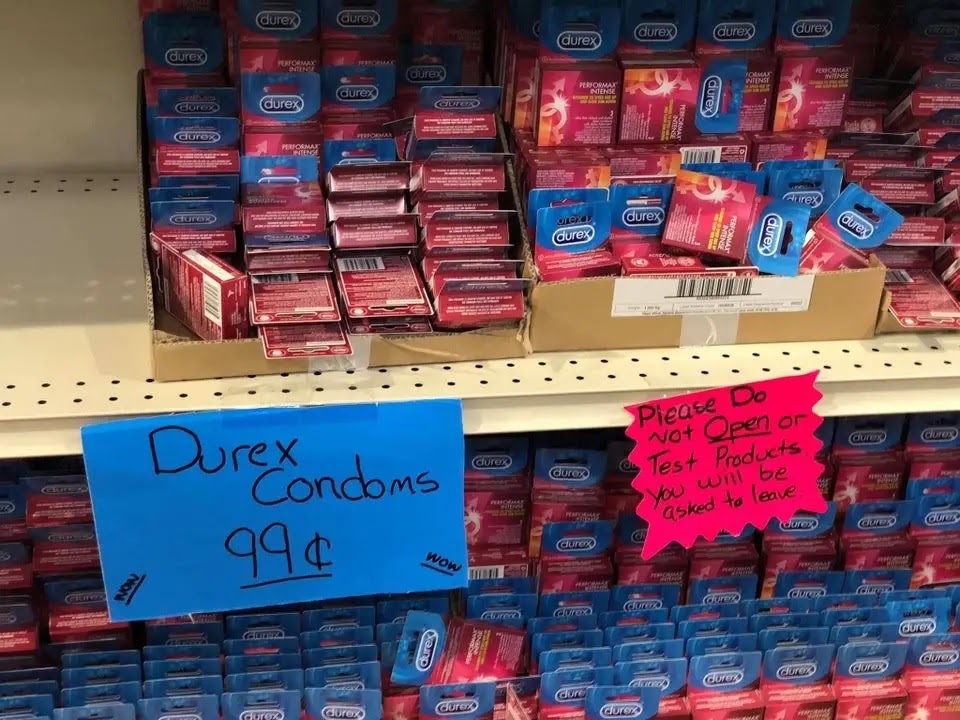 9. High cost for a high maintenance relationship
He must love her with all his heart to work this hard just to spend £2,500 on a single day. And how trashy of her to demand this insanity from her loving fiancé. To be honest, he can actually do better than her. 
She appears to be the ideal girl. She always looks great. Her nails are always painted, her social media profile is perfect, and her lipstick never smudges. Perfect in every way. Until you find out that it costs a lot of money to keep her looking this good and that she didn't wake up like this. You have a girl from a rich family who lives in a rich world. In other words, a girl who wants a lot
.What you thought was an uptown girl turned out to be an uptight girl, and as time goes on, you'll start to realize that it will take a huge amount of work to get her to like you and move your relationship forward. At first, dating a girl with a lot of needs might not seem like a big deal, but trust us when we say that in the long run, it will be hard and cost a lot.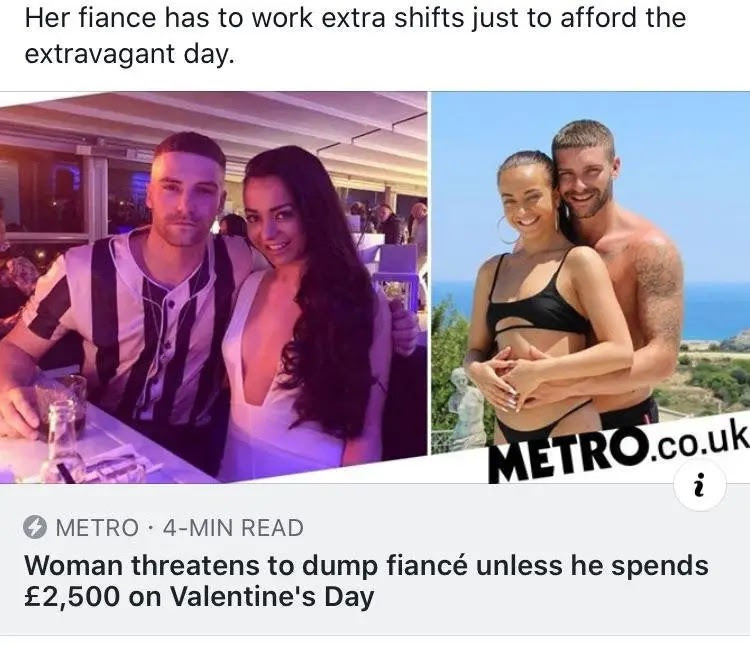 10. Dad got a tetanus shot after drunk mom beat him at Disneyland
So let's pin down a list of lessons learned from the following story.
Number 1: Never get drunk.
Number 2: Never date someone who is drunk.
Number 3: If you don't focus on number 1 and number 2 then at least don't open the door for your drunk partner.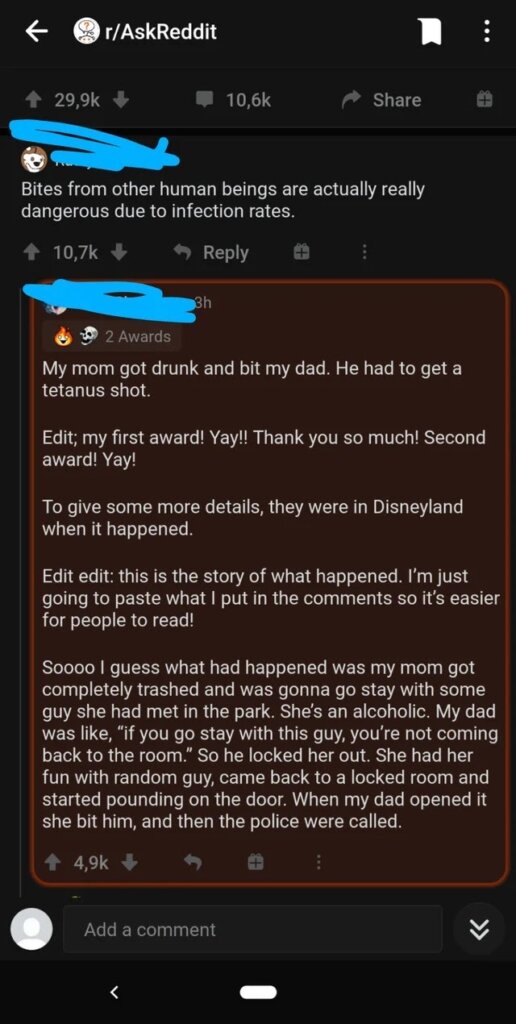 11. Phone snatcher: 0 iOS software: 100000
Did he just forget what year he's living in before snatching an iPhone? Looks like he was thinking of getting away with it this time like the many other times before.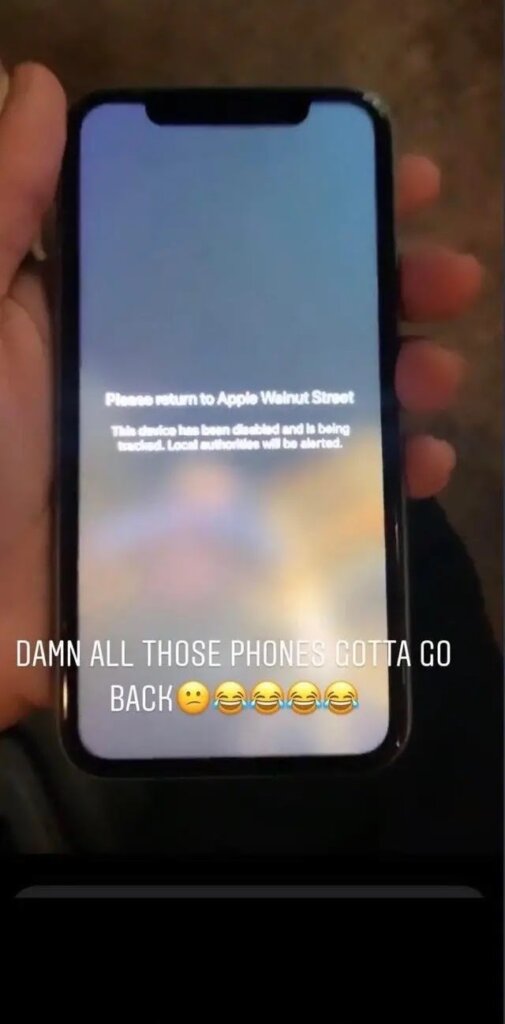 12. I would love to have a workplace like this!
What an eye-opening warning sign for whoever was doing those whip-its. Well, on a serious note, whip-its are trashy as well as dangerous.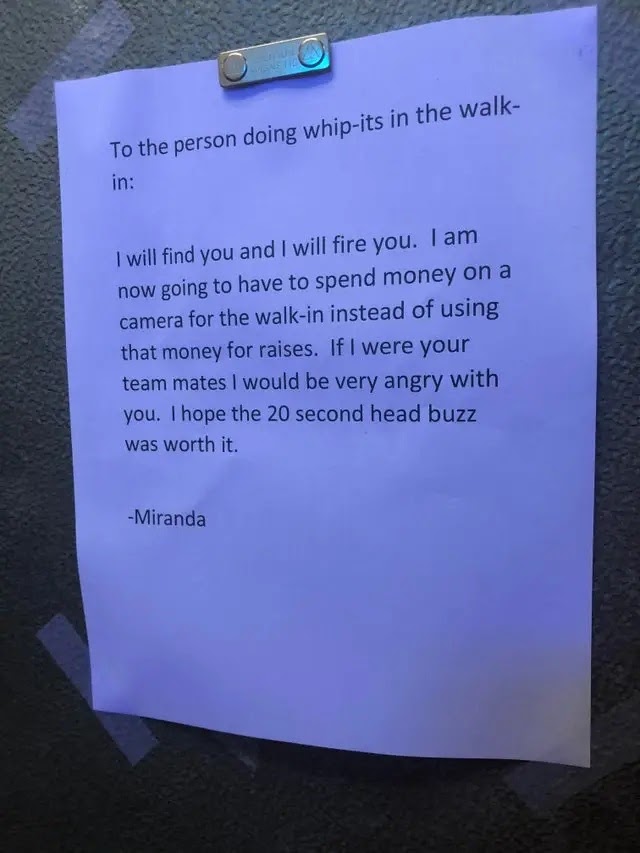 13. Words to be remembered
It may seem like a trashy motivational speech but the words sure are unforgettable. Whoever got this 20 dollar would remember these words every time he comes across a 20 dollar bill and would probably focus on education.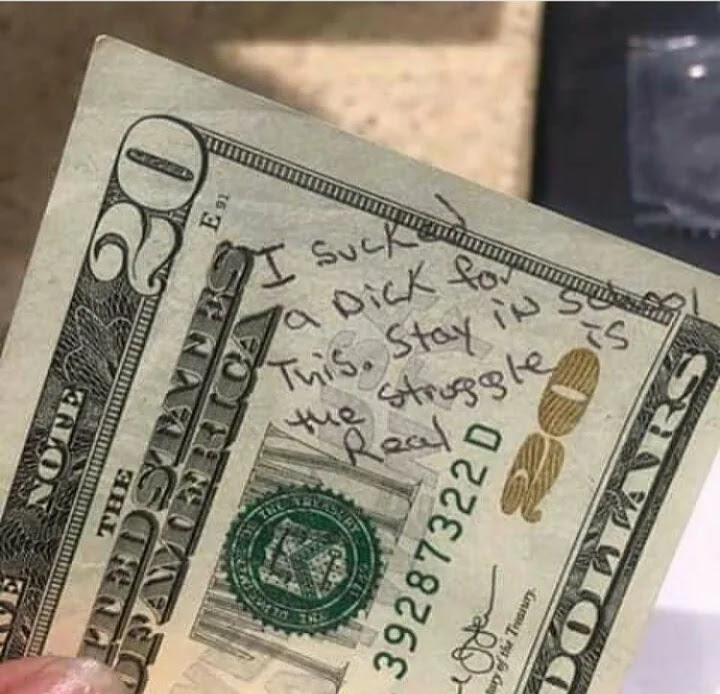 14. IS THIS REALLY A TURN-ON TO SOMEONE?
Don't know about y'all but if anyone ever did this to me, the next thing you'd be seeing will be a fractured rib and a broken jaw. That's for sure!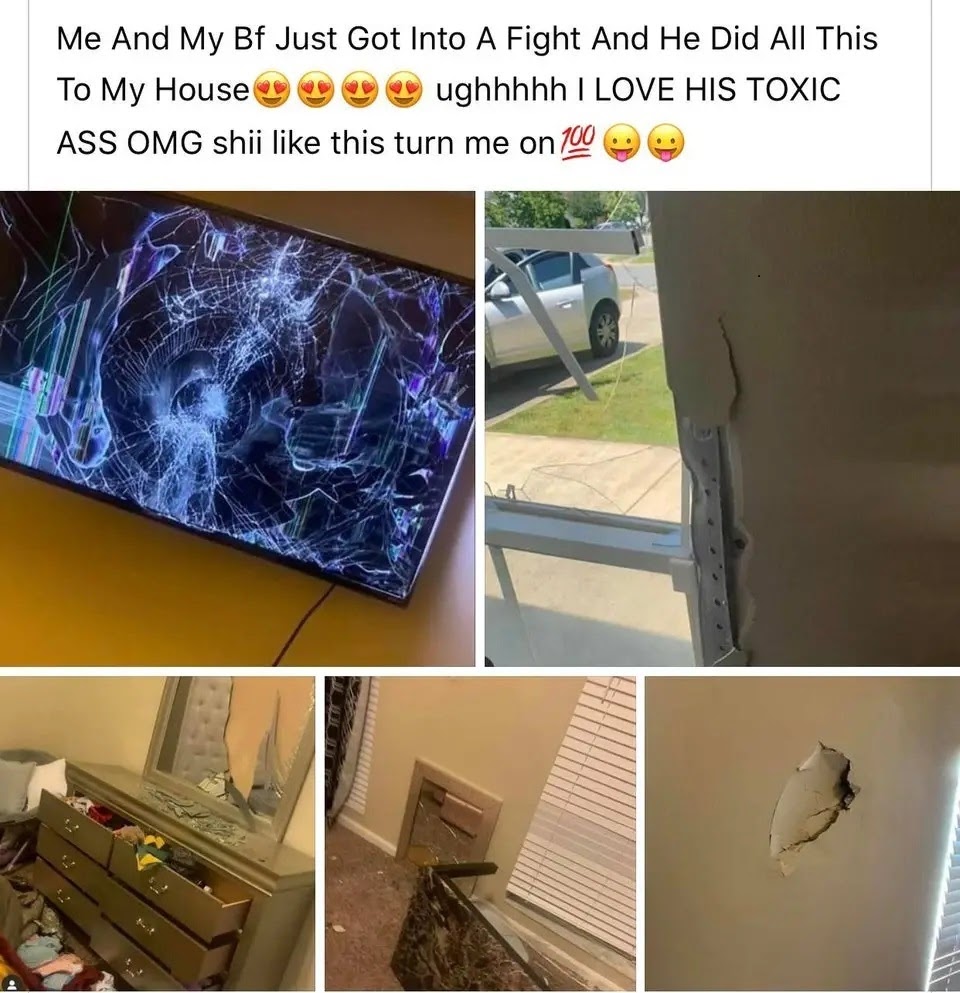 15. COVID-19 must've been very dear to him
It's a fact that after a good 10 or 15 years, we would be remembering this COVID-19 pandemic through our masks and hunt for toilet paper. But this guy would have one hell of a tattoo to remember a pandemic. I mean … wow!