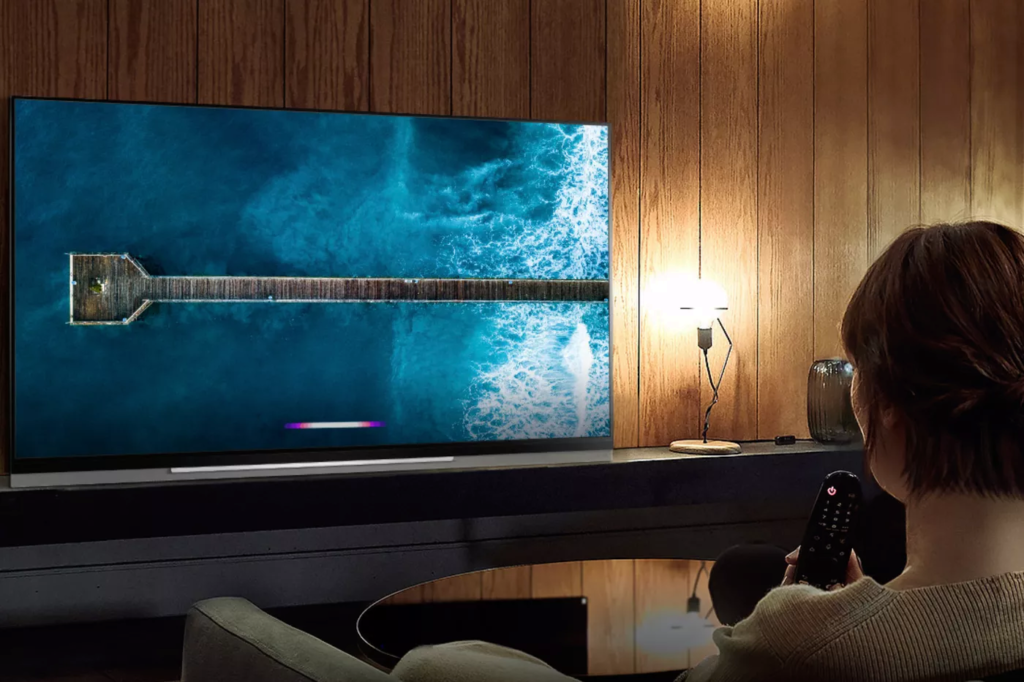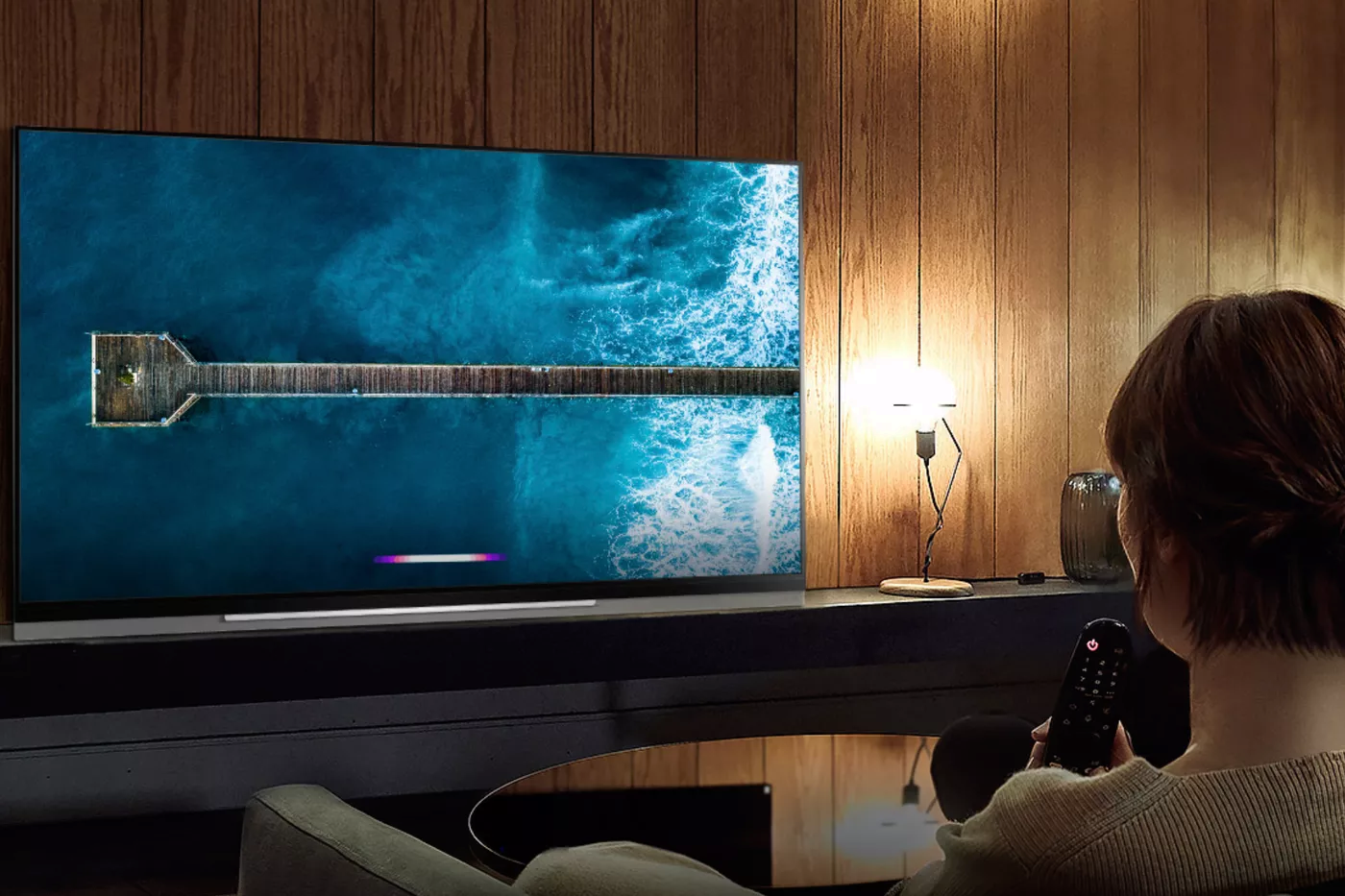 Television is no doubt a basic centerpiece for living rooms all around the world. With the recent growth spurt of streaming sites as Netflix and Hulu, people are more glued to their television screens than ever.
According to the statistics, every American spends five hours a day in front of a TV screen. But the problem is the confusion that comes at the top when you are choosing a new TV brand for your living room or new house. Some big names as LG and Sony are unmatchable in the quality of their products, but there are some lesser-known brands too who provide the same tier of features.
If you are not sure whether you should stick to your usual brand or explore the other brands too for better and varied functionality. Even though it is easier to stick with the same brand for every upgrade as you will already be aware of the interface and its capability. Whether you are keen to upgrade your TV brand or to buy a new affordable one, there are every sort of television models out there.
In this article, we will break down some of the best television brands and help you out in choosing the best brand for you.
TOP BEST TV BRANDS
SAMSUNG:
As you all heard of the name, Samsung is ruling the industry with the overall most sales in the world. South Korea's electronics company is ranked as the second most valuable company after Apple. It has a wide user base for a reason; it offers a wide range of features at a variety of prices with excellent quality products than other brands.
Samsung focuses more on LCD and LED TVs, for that reason every year it launches new 4kTV models.
TIZEN: SAMSUNG'S OPERATING SYSTEM
Practically, it is known as Samsung TV powered by Tizen but refers mostly to Tizen. It is the same as LG's WebOS, with all the apps arranged in a column at the bottom of the home screen. It is equipped with all the most popular streaming applications, with 2000 plus apps in the library. A sleek feature that activates when you choose an app; which is followed by showing the popular categories as Netflix shows or popular Spotify playlists (specific to app).
Tizen works with Samsung apps collection perfectly that ranges from Smart Things, Smart Connect, and Smart View. You can choose these features to transfer content from your phone to your TV, or vice versa. If the smart home devices work well, you can choose your TV as the main control center.
Samsung did not jump straight to QLED, but it offers some amazing features that include importing login from your home to the TV to save time. Samsung Connect box solves the problem of tangled cable nets behind the television to set up on the wall more easily.
SAMSUNG: QLED TECH
Samsung is using the OLED system up till now as like LG. But instead of striking the contract with LG, Samsung came up with its own LCD technology QLED. It uses quantum dots to enhance the functionality by producing more pure light than LCD TVs, and unlike the previous tech, it can be built into massive displays such as more than 100 inches and that work is currently in progress.
Apart from that, Samsung is the only TV manufacturer to have its voice assistant, Bixby. Even though it is not known widely as the other voice assistant and has less functionality than them.
LG
Another South Korean company LG may not be as big as Samsung but if your eyes catch the OLED television, all credits go to LG. The manufacturer built OLED panels not only for itself but for other brands too and spiked the growth of OLED panels in the industry when they were kind of diminishing over the years.
WEBOS; LG'S OPERATING SYSTEM
WebOS, the operating system of LG is in its fourth edition presently that works the same as Samsung's Tizen at organizing apps horizontally at the home screen with additional features. Magic motion remote can be used alongside navigation but it also functions like Wiimote, which allows you to move the cursor by pointing at the screen and then move it.
LG initially launched an open-source WebOS platform that offers an opportunity for emerging developers to create more apps for the operating system. Like Tizen, it also can share content from phone to TV, even though it is limited to some systems. The new feature is VR that is added to WebOS and allows you to watch any 360-degree videos.
LG: OLED TECH
LG is known for its OLED Technology, stands for Organic LED. With the launch of the 48 inch CX model this year, it can reach to black at best than ever before and offers better contrast with the pixels themselves lighting up. LG does not support HDR10 as like other brands but it has more versatility in colors and contrast features.
SONY
Sony, another Japanese electronics company, is known for creating televisions with awe-striking designs and incredible picture quality. It might be lagging behind Samsung and LG but they have the entire tech worthwhile.
ANDROID TV: OPERATING SYSTEM OF SONY
Android TV, the operating system of Sony is compatible with many devices like the Amazon Fire family. It might not be as sleek as WebOS, but it undeniably got more power. Unlike other operating systems, the Android TV home screen is loaded with apps and suggestions and you can find even more. It is also equipped with built-in Google Assistant and Chromecast, not for the video but for audio as well. You can also control the system via Harmonytech App even from your sofa. Like Tizen it also transfers login details from the home to the TV, the only downside to this system is that it is slow and goes unresponsive sometimes.
SONY: X1 EXTREME PROCESSOR
SONY is the only company after LG to have OLED tech in their systems after the contract has enabled it to build TVs with LG panels. X1 Extreme processor, Sony's flagship series provides some of the finest contrast ever. Another fantastic feature that is embedded in its latest OLED TVs is Acoustic Surface Technology which literally turns the screen into the speaker via vibrations and also adds a mini subwoofer at the TV's rear. So if you want the best audio experience, Sony might be the best choice for you.
VIZIO
Among the category of big names, Vizio is the one that offers the TVs that do not become heavy for your pocket. It does not mean they are of low quality, their recent line up is equipped with sleek bezel designs and panels with Dolby vision and excellent contrast.
OPERATING SYSTEM
Previously, Vizio's Smart TVs were running on a system that needed the users to download an application on their Smartphone that can be used to share any content on the TV. In short, they were designed for this purpose. Now, their TV models are loaded with most of the renowned streaming websites, like Amazon Service and Netflix, etc.
VIZIO: QUANTUM
Vizio is utilizing the same system like Samsung; Quantum dot powered system panels. The previous year's lineup enhances brightness levels, reaching up to 3000 nits at large. Improved dimming features with a display using 480 individual dimming zones, and will take this further in the next years to come.
RISING NEWCOMERS
TCL
TCL might not be known to the people much, but it is slowly climbing the ladder to enter into the category of the leading companies. It is offering 4K and HDR-capable models and that too at an affordable price.
ROKU TV: OPERATING SYSTEM OF TCL
Roku TVs are most successfully produced by TCL, even though some other manufacturers also use this system. It is equipped with Roku Express to the 4K bearing Roku Ultra, which is loaded with 5000+ channels, and the search function is also available. Its interface might be less sleek than Tizen and WebOS, but it works better and surely worth the money.
TCL: VALUE SYSTEM
If you are thinking of having a television with 4K magnificent display but worried because of having a tight budget. TCL is here for you, they are handy at pocket and equipped with Roku OS that features Dolby Access channel to show HDR supported trailers.
PANASONIC
Panasonic was the world leader decades ago; it is hard to list Panasonic, not in the top gun category. It was on the rise when Plasma TVs were the best in the game but now times have changed. With the downfall of Plasma, Panasonic has to leave the American market and go to Europe and Asia where the masses are enjoying the best OLED TV sets available.
HOME SCREEN: OPERATING SYSTEM OF PANASONIC
Panasonic's smart TV operating system might look a little bit down as compared to the giants of the industry. It works amazingly in terms of functionality but again this system is too basic now. This does not mean that it is all flat; it has all the features like Netflix and YouTube, IPTV apps and, some niche. But everyone wants to grab a streaming device that supports more streaming sites.
PANASONIC PANELS
It's most reliable feature was picture quality and that Panasonic doesn't compromise ever. 4K OLED sets, same as before, provided the finest color enhancement, clarity, brightness, and vibrant display. Panels come from LG, but there is a huge difference between Panasonic's new HCX PRO Intelligent processor. LG and Sony might be the big guns but Panasonic has its charm that will restore his place in the TV brands industry worldwide.
HISENSE
Hisense, a Chinese company, has been on the rise in the market for quite some time with buying Toshiba and making TVs under the three names i.e. Hisense, Sharp's brand name, and Toshiba.
DISTINCT OPERATING SYSTEMS
Its operating system is not confined to only one tech, some of its TVs are equipped with Android TV same as Sony and some use ROKU OS as TCL uses and some even have VIDAA U.
VARIED TECHNOLOGY
Hisense does not have one specific technology or aspect of its TVs that can be referred to as that it belongs to Hisense. Rather, it offers a wide array of televisions available with distinct technologies and operating systems at affordable prices. If you are going to buy a TV in the mid-range, Hisense is a big yes for you.
COMPANIES: WHO WERE ONCE THE LEADERS
TOSHIBA
In the last century, Toshiba was one of the most prominent names in the Japanese television manufacturing industry. The credit of producing the first Japanese transistor TV in 1959 goes to none other than, but Toshiba.
WHAT LEAD TO TOSHIBA'S DOWNFALL?
What leads to its downfall? As previously stated, Hisense bought 95 percent shares of Toshiba's TV business in 2017 for $110 million. The final blow to Toshiba was in 2015 when after years of low sales, it stopped making TVs for the American market. They tried to compete with the expanding market globally without compromising on quality, but all in vain.
They decided to invest in Canon's SED technology but that didn't turn out well. For the company that once ruled the industry of the CRT and rear projection TV production, it's disappointing to suffer such a decline. Toshiba is doing fine though and it is still manufacturing other electronic systems and appliances.
RCA
RCA was once the stronghold of the American Television industry, with the manufacturing of the first-ever test pattern back in 1939. The first color TV standard NTSC was launched by RCA in 1953.
What happened?
In the '80s when Japanese companies were rising above all, RCA almost lost its stability. All of these circumstances led to a huge $6 billion deal in 1985 and sold it to General Electric. GE then sold the rights to a French company named Thomson. Thomson again sold the GE rights to TCL in 2004 and RCA rights go to Korea's ON Corporation that is utilizing it up till now.
MAGNAVOX
Magnavox, another company that might have not been a prominent name in the TV industry, but its growth spurted for some years when technology was dominating people's lives.
WHY THE DOWNFALL?
Philips gained Magnavox's consumer electronics division in 1974 and then started selling televisions under the "Philips Magnavox" brand name to boost the sales in the American market. It ended up selling the rights to Funai, which now manufactures TVs under both brands.