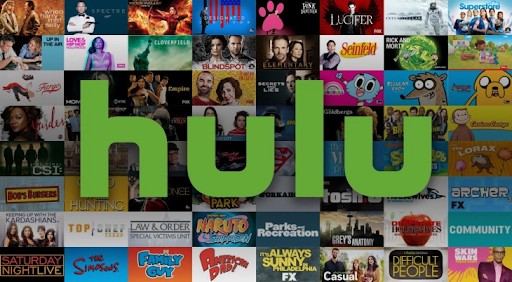 HULU which was once regarded only as a streaming site has now widened its features and services for its users. Even though its library has all the movies you would want, it is still quite arduous to find the best ones within a huge collection. Now sharing with you the list of top best movies to watch on HULU.
You don't have to worry because, in this article, we are going to break down some of the best movies that are available on Hulu. So grab your popcorn, dim the lights, and prepare to watch your favorite movie without getting confused at all.
30 TOP BEST MOVIES TO WATCH ON HULU 
Here is the list of top-notch movies, classic and recent ones on Hulu that are worth watching.
1. PALM SPRINGS
Starting from this Comedy masterpiece, starring Amy Sandberg and Cristin Milioti. The film's story revolves around both of them being stuck in a timing misalignment while attending a wedding in palm spring. The same day repeats over and over again until both find out they are not able to get rid of the time loop. The film is praised for a well-written plot and story-line that doesn't let viewers get bored from watching a day over and over again.
Rotten Tomatoes: 93 percent
Genre: Comedy
Stars: Andy Samberg & Cristin Milioti
Director of Movie: Max Barbakow
Rating: R rated
Time: 90+ minutes
Year: 2020
2. HUNT FOR THE WILDER PEOPLE
Hunt for the wilder people, written and directed by Thor's director Taika Waititi. Julian Dennison and Sam Neil starred together, which grabbed wide acclaimed reviews about their acting. The film is about a teenage instigator and his grudging father, who try to get to the bottom of the manhunt when they got disappeared in the New Zealand forests.
Rotten Tomatoes: 96 percent
Genre: Comedy
Stars: Julian Dennison, Sam Neill
Director: Taika Waititi
Rating: PG-13
Runtime: 101 minutes
Year: 2016
3. TRUE GRIT 
This movie is a remake of the western classic one, the film is about a 14-year-old girl that is portrayed by Hailee Steinfeld. She sets out to catch the culprit behind his father's death, who got murdered by Tom Chaney. For that, she hired the most reputed and toughest lawman in the U.S. Marshal Reuben J. "Rooster" Cogburn. In the pursuit of getting justice, the two form a bond that even melted True grit's cold heart and he helps the girl find justice for her father.
Rotten Tomatoes: 96 percent
Genre: Western& Drama
Stars: Jeff Bridges, Matt Damon, Josh Brolin
Director: Joel and Ethan Coen
Rating: PG-13
Time: 110 minutes
Year: 2010
4. I AM NOT YOUR NEGRO
I am not your Negro is a documentary based on James Baldwin's views, an acclaimed writer of the previous century who talked about racial issues in America when it was all getting messed up. Raoul Peck works on one of the unfinished works of Baldwin and shows that not only applies to that era but to this era too. It is narrated by none other than Samuel L. Jackson with his deep and influencing voice.
Rotten Tomatoes: 99 percent
Genre: Documentary
Stars: Samuel L. Jackson
Director: Raoul Peck
Rating: PG-13
Time: 93 minutes
Year: 2016
5. CASINO 
Casino, a movie based on Nicholas Pileggi's work Casino: Love and Honor in Las Vegas and revolves around a vicious and terrific everyday gambling of De Niro. It is an awesome depiction of a magnificent and hidden underworld that forms the pillars of Gambling in America. The film cast is charismatic too with the names Martin Scorsese, Joe Pesci, and Robert De Niro.
Rotten Tomatoes: 80 percent
Genre: Crime & Drama
Stars: Robert De Niro, Joe Pesci, James Woods, Sharon Stone
Director: Martin Scorsese
Rating: R
Time: 182 minutes
Year: 1995
6. PARASITE
Parasite, the recipient of Best Picture at the 92nd Academy Awards is a voracious and provocative thriller. The film is based on a class divide through the perspective of a South Korean family who works for a rich family whose lives are opposite to them. The first part is filled with humor but after a surprising twist that turns the family's adeptness a little more menacing.
Rotten Tomatoes: 99 percent
Genre: Thriller
Stars: Song Kang-ho, Choi Woo-Shik, Park So-dam, Jang Hye-jin
Director: Bong Joon Ho
Rating: R Rated
Time: 132 minutes
Year: 2019
7. WARRIOR
Warrior, a movie that revolves around two brothers who got distant and then faced again as both enter a mixed martial arts tournament. The role of brothers was played by Tom Hardy and Joel Edgerton. Nick Nolte who portrayed the father of them received an Academy Award nomination.
Rotten Tomatoes: 83 percent
Genre: Drama
Stars: Tom Hardy and Joel Edgerton
Director: Gavin O'Connor
Rating: PG-13
Time: 140 minutes
Year: 2011
8. THE SISTERS BROTHERS
The Sisters Brothers, a completely distinct western film that is based on two unpredictable guns for hire (starring Joaquin Phoenix and John C. Reilly) during the gold era. After the failure of western movies, Jacques Audiard chooses a somewhat different cinematic technique as he stages gunfights in the dark, with only sounds and light flashes that can give an idea that fight is happening. The frowning and unpredictable comedy did justice to the genre perfectly.
Rotten Tomatoes: 87 percent
Genre: Drama, Western
Stars: John C. Reilly, Joaquin Phoenix, Jake Gyllenhaal
Director: Jacques Audiard
Rating: R rated
Time: 122 minutes
Year: 2013
9. THE PATRIOT
The Patriot, the American Revolution film based on a country; that is in unrest with many citizens rebelling against the British. Starring Mel Gibson as Benjamin Martin, his acting is sure a treat for the eyes. Enter Gabriel, Benjamin's son whose madness drives his family into the chaos and that brings back some haunting memories from Benjamin's past when he served in the British Army.
Rotten Tomatoes: 61 percent
Genre: Drama, Action & Adventure
Stars: Mel Gibson, Heath Ledger, Jason Isaacs, Chris Cooper
Director: Roland Emmerich
Rating: R rated
Time: 168 minutes
Year: 2000
10. HOW TO TRAIN YOUR DRAGON: THE HIDDEN WORLD
If we talk about the best-animated movies, How to Train your dragon trilogy is definitely on the list. In the last part of the series, Hidden World explores the life of Hiccup as chief of dragon utopia Berk with Astrid. The appearance of a female Light Fury ignites the threat to their village that forced Hiccup and Toothless to go on a quest to the Hidden world that existed in stories only. The journey unfolds their true identities and what they have to do to save their loved ones.
Rotten Tomatoes: 90 percent
Genre: Animation, Family, Action & Adventure
Stars: Jay Baruchel, America Ferrera, Cate Blanchett
Director: Dean DeBlois
Rating: PG-rated
Time: 110 minutes
Year: 2019
11. ESCAPE FROM ALCATRAZ
Escape from Alcatraz, one of the finest Eastwood movies ever made. It is based on a true story of Frank Morris' unmatched escape from one of the safe security institutions in the U.S then. It is a classic recreation of the 1962 prisoner escape and shows the immense pressure of those involved in that escape, without a doubt this movie is a must-watch on your list.
Rotten Tomatoes: 96 percent
Genre: Action & Adventure
Stars: Clint Eastwood, Patrick McGoohan, Roberts Blossom
Director: Don Siegel
Rating: PG-rated
Time: 112 minutes
Year: 1979
12. BURIED
Claustrophobia; a movie that throws light on the story of an American truck driver (Paul Conroy played by Ryan Reynolds). He awakes in a coffin with just a blackberry and a lighter. His kidnaper calls and demands a ransom of $5 million from the U.S for his return, or he will die in that coffin. With a hypoxic environment and cynicism over his survival fight, Convoy tried to beat the odds many times.
Rotten Tomatoes: 87 percent
Genre: Mystery & Suspense, Thriller
Stars: Ryan Reynolds, Ivana Mino, Stephen Tobolosky
Director: Rodrigo Cortés
Rating: R rated
Time: 95 minutes
Year: 2010
13. ROCKETMAN
Rocketman; a tale of Sir Elton John whose life is filled with music and joy. It showcases his rise to fame in great detail. Taron Egerton, known for his role in Kingsman: The Secret Service plays the appellative musician on a road to success with the combination of love and abuse. It joined Hulu in late May; it is an absolute gem for the fans of Elton John to discover not only his rise to stardom but also his self.
Rotten Tomatoes: 89 percent
Genre: Biopic, Drama
Stars: Taron Egerton, Jamie Bell, Bryce Dallas Howard, Richard Madden
Director: Dexter Fletcher
Rating: R rated
Time: 121 minutes
Year: 2019
14. APOLLO 11
Apollo 11, a documentary that jumps into the past when humankind rushes through the night time sky and walks on surfaces other than earth. It gives an insight into the star-studded adventure of Neil Armstrong, Michael Collins, and Buzz Aldrin in that very time which is now saved in the hourglass. The experience of extraordinary NASA exploration with rare footage and audio recordings all from your own eyes is a jackpot for viewers.
Rotten Tomatoes: 99 percent
Genre: Documentary, History
Stars: Neil Armstrong, Michael Collins
Director: Todd Douglas Miller
Rating: Grated
Runtime: 93 minutes
Year: 2019
15. MISSION IMPOSSIBLE: FALLOUT
Mission Impossible, Fallout enjoys the status of one of the best iterations of the series. Christopher McQuarrie pushes the boundaries of perfection in directing this movie. Tom Cruise's fondness for nail-biting moments and capability to perform such moments, this movie is beyond perfection. International conspiracies and terrorizing syndicates are enough to stick to the screens, Ethan Hunt's IMF just shows a perilous world, the syndicate's leader Solomon Lane plays the chess of traps as the IMF and CIA join hands to prevent the world from any attack.
Rotten Tomatoes: 97 percent
Genre: Action, Adventure, Thriller
Stars: Tom Cruise, Henry Cavill, Ving Rhames
Director: Christopher McQuarrie
Rating: PG-13 rated
Time: 147 minutes
Year: 2018
16. BLACKFISH
Blackfish, a documentary that revolves around the real-life and draining story of Tilikum, a SeaWorld own orca. It speaks of the deeply rooted system in the aquarium, which made SeaWorld issue multiple responses. Quite painful to watch and will outrage many viewers after watching what happened in that orca. It received wide appraises and received a BAFTA nomination for best documentary.
Rotten Tomatoes: 98 percent
Genre: Documentary
Stars: Tilikum, Samantha Berg, Dawn Brancheau
Director: Gabriela Cowperthwaite
Rating: PG-13 rated
Time: 90 minutes
Year: 2013
17. CREED II
Creed II, a sequel of 2015's creed combines elements of previous Rocky films and shows Adonis (Michael B. Jordan) as the new heavyweight champion against Viktor Drago (Florian Munteanu). Victor was the son of that person who beat his father to death in 1985's Rocky IV. Jordan is fierce and extraordinary in boxing and lets all his energy out. Initially, people criticized the director but Steven Caple Jr came out with an old story in a fresh way.
Rotten Tomatoes: 84 percent
Genre: Drama, Sport
Stars: Michael B. Jordan, Sylvester Stallone, Tessa Thompson
Director: Steven Caple Jr.
Rating: PG-13 rated
Time: 130 minutes
Year: 2018
18. COHERENCE
Coherence, a movie based on a dinner party that turns different after a comet passes. The story is understood more if you don't know about what happens but focus more on the turn of events that shows the character's hard choices. With a quantum physics talk, coherence is a sci-fi thriller that shows the depth of characters rather than just showcasing events.
Rotten Tomatoes: 88 percent
Genre: Drama, Horror, Sci-Fi, Thriller
Stars: Emily Baldoni, Maury Sterling, Nicholas Brendon
Director: James Ward Byrkit
Rating: None Rated
Time: 89 minutes
Year: 2013
19. MOONSTRUCK
Moonstruck, the 80's romantic flick that starred Cher as Loretta Castorini as a 37-year-old Italian-American on the edge of marriage to a man she doesn't have feelings for. The twist comes when she meets the younger brother of her fiancé, Cage's Ronny Cammareri and after knowing the story behind his amputated right hand, the two start to share a rendezvous relation but that means it could be the end of a marriage for her if someone knows about it.
Rotten Tomatoes: 93 percent
Genre: Drama, Romance
Stars: Nicholas Cage, Cher, Olympia Dukakis, Vincent Gardenia
Director: Norman Jewison
Rating: PG-rated
Time: 103 minutes
Year: 1987
20. FORGETTING SARAH MARSHALL
Forgetting Sarah Marshall; a movie about Peter Bretter (Jason Segel) who got heartbroken after a breakup. His stepbrother Brian (Bill Hader ) took him to Hawaii for a vacation but their trip got bitter when he found out that his ex (Kristen Bell) and her new boyfriend (Russel Brand) are present there too. After meeting Rachel (Mila Kunis), Peter finds a new road to happiness but it continuously gets ruined with the presence of her ex.
Rotten Tomatoes: 83 percent
Genre: Comedy
Stars: Nicholas Stoller
Director: Jason Segel, Mila Kunis, Russell Brand, Kristen Bell, Bill Hader
Rating: R rated
Time: 118 minutes
Year: 2008
21. MY COUSIN VINNY
The film revolves around Bill Gambini (Ralph Macchio) and his distant cousin Vinny (Joe Pesci). After shoplifting on their journey through Alabama, Bill and his friend (Micthell Whitfield) are charged for the felony, with first-degree murder of a store clerk. Vinny accepts to fight the case with no experience and helps his cousin. The film received positive reviews from several lawyers on the depiction of real-world law.
Rotten Tomatoes: 86 percent
Genre: Comedy
Stars: Joe Pesci, Ralph Macchio, Marisa Tomei
Director: Jonathan Lynn
Rating: R Rated
Time: 120 minutes
Year: 1992
22. WEST SIDE STORY
West Side Story, a modern recreation of Romeo and Juliet. It tells the story of the war between two rival teenage gangs in Hell's Kitchen: The Sharks and the Jets. In this rope pulling, two lovers from opposite sides caught themselves in love who don't care about the turf wars. Stephen Sondheim and Leonard Bernstein did complete justice to their roles. This classic movie bagged 10 Oscars in 1962.
Rotten Tomatoes: 92 percent
Genre: Drama, Musical
Stars: Natalie Wood, Richard Beymer, Rita Moreno
Director: Robert Wise, Jerome Robbins
Rating: PG-rated
Time: 151 minutes
Year: 1962
23. A QUIET PLACE
A Quiet Place, a 2018 thriller that shows a tale of a family trying to make a safe life for themselves in a world whose horrific creatures use sound as a weapon to hunt humans. It was regarded as one of the best movies of the year, with heart racing stressing situations and the use of a sound with an extraordinary cast that included Emily Blunt too. The movie is written, directed, and co-starred by John Krasinski, this horror thriller is worth your time.
Rotten Tomatoes: 95 percent
Genre: Horror
Stars: Emily Blunt, John Krasinski, Millicent Simmonds, Noah Jupe
Director: John Krasinski
Rating: PG-13 rated
Time: 91 minutes
Year: 2018
24. PORTRAIT OF A LADY ON FIRE
Portrait of a lady on fire, tells a tale of a young woman Marrianne in 1760's France who got commissioned to paint the wedding portrait of Heloise who just left the convent and unwillingly promised. Their bond becomes stronger as Marrianne day by day gets to know more about Heloise and even secretly paints her. The affection grew and it led to the freedom of Heloise as she transformed from convent to an unwilling marriage. Over time, Marriane's portrait takes on deeper meaning and symbolizes the women's companionship and love for each other.
Rotten Tomatoes: 98 percent
Genre: Drama, Romance
Stars: Noémie Merlant, Adèle Haenel, Luana Bajrami
Director: Céline Sciamma
Rating: R rated
Time: 119 minutes
Year: 2019
25. BIG TIME ADOLESCENCE
Big time Adolescence, a Hulu original movie that showcases the life of a young and innocent 16-year-old Mo (Griffin Gluck) as he tries to make his way in High school. Luckily, he has guidance from his best friend, a college dropout (Pete Davidson). The story turns into bitter when Zeke shares the life lessons which he learned in drug dealing, partying, and dating. Moreover, Mo's dad (Jon Cryer) tries to get back the control.
Rotten Tomatoes: 84 percent
Genre: Comedy, Drama
Stars: Pete Davidson, Griffin Gluck
Director: Jason Orley
Rating: R rated
Time: 90 minutes
Year: 2019
26. THE CABIN IN THE WOODS
The Cabin in the Woods; a movie that evolved differently than other horror thrillers. With a mix of humor and horror, Drew Goddard left no stone unturned in giving a movie of this sort. Five college students in a night of implacable terror join together as each one faces the mysteries of the cabin in the woods. The movie tells a horror intrigue distinctly, with Chris Hemsworth and Marty Mikalski in the leading roles.
Rotten Tomatoes: 92 percent
Genre: Comedy, Horror
Stars: Kristen Connolly, Chris Hemsworth, Jesse Williams
Director: Drew Goddard
Rating: R rated
Time: 95 minutes
Year: 2012
27. NATURAL BORN KILLERS
Natural born killers; a chronicle of a serial-killing couple, who got a media sensation after a killing spree across America. Even though it gets criticism as well, but loved by casual viewers who love to watch derisive and distorted looks at violence and media in the U.S. With a cast like Young Woody Harrelson, Juliette Lewis, and Robert Downey Jr; this movie is ironic in its way.
Rotten Tomatoes: 41 percent
Genre: Action & Adventure, Drama, Mystery & Suspense
Stars: Woody Harrelson, Juliette Lewis, Robert Downey Jr.
Director: Oliver Stone
Rating: R rated
Time: 119 minutes
Year: 1994
28. DAVE
Dave; a movie that shows the impersonation of the American president. Dave (Kevin Kline) stands in for the prescient Vikk Mitchell when requested by the secret service. He did not have any time to think before enduring the most stressful job on the face of the earth. The film is a balance of comedy, themes of self-discovery, and meaning while avoiding any political tones. The movie was even praised by then-president Bill Clinton upon its release and now sits on the list of best comedy movies.
Rotten Tomatoes: 95 percent
Genre: Comedy, Romance
Stars: Kevin Kline, Frank Langella, Sigourney Weaver
Director: Ivan Reitman
Rating: PG-13 rated
Time: 110 minutes
Year: 1993
29. FREE SOLO
Free Solo, an award-winning biopic that showcases the adventures of Professional climber Alex Honnold's with the voiceover from El Capitan. The nauseated shots and random talk about life and death told through the eyes of a 33-year-old who wants nothing more than to climb a 3000-feet cliff without any ropes. The climb is itself mesmerizing but motives and insight into the mind of Honnold make this a must-watch.
Rotten Tomatoes: 97 percent
Genre: Documentary, Adventure, Sport
Stars: Alex Honnold, Tommy Caldwell, Jimmy Chin
Director: Jimmy Chin, Elizabeth Chai Vasarhelyi
Rating: PG-13 rated
Time: 100 minutes
Year: 2018
30. THE BEATLES: EIGHT DAYS A WEEK- THE TOURING YEARS
This is a documentary about the best music band in history; The Beatles. Who would miss such a masterpiece? Ron Howard goes unconventional and focuses more on the early days of the band and how they climb the ladder of success. The Beatles: Eight Days a Week is a delight for music lovers, who not only can see the best live performances but also interesting facts about the Beatles' rise to fame.
Rotten Tomatoes: 96 percent
Genre: Documentary, Music
Stars: Paul McCartney, Ringo Starr, Ed Sullivan
Director: Ron Howard
Rating: Not Rated
Time: 306 minutes
Year: 2016
31. BOOK SMART
Book smart; a story of the two teen girls who realize they should have a great time and party together. Amy and Molly go out for one wild night of partying and enjoying before graduation days. The film is an excellent portrayal of female friendship and explores growing up and discovering yourself rather than just love and dating. A funny, deep and joyous movie to watch for.
Rotten Tomatoes: 97 percent
Genre: Comedy
Stars: Kaitlyn Dever, Beanie Feldstein, Jessica Williams
Director: Olivia Wilde
Rating: R rated
Time: 102 minutes
Year: 2019